In this article, we cover how you can create a short-term rental website with our Website Builder and discover an extra revenue stream for your rentals.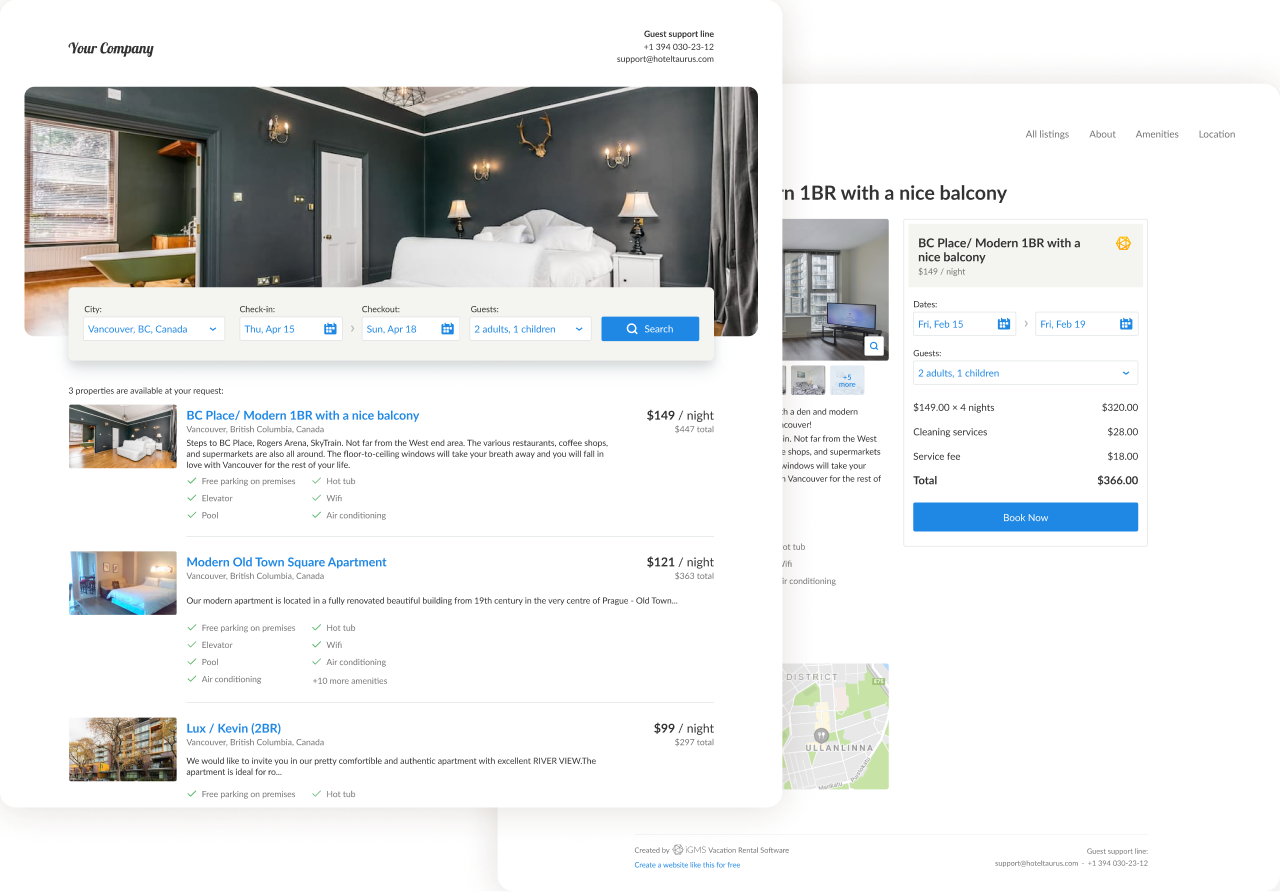 What does the iGMS Website Builder offer?
The iGMS website builder is a built-in tool that allows you to create a bookable website in under 2 minutes.
With it's help, you can: 
Create a Website.

You can create one or multiple websites and generate direct bookings, which will all be synced with your iGMS calendar and connected to booking platforms — Booking.com, Vrbo, Airbnb, iCals.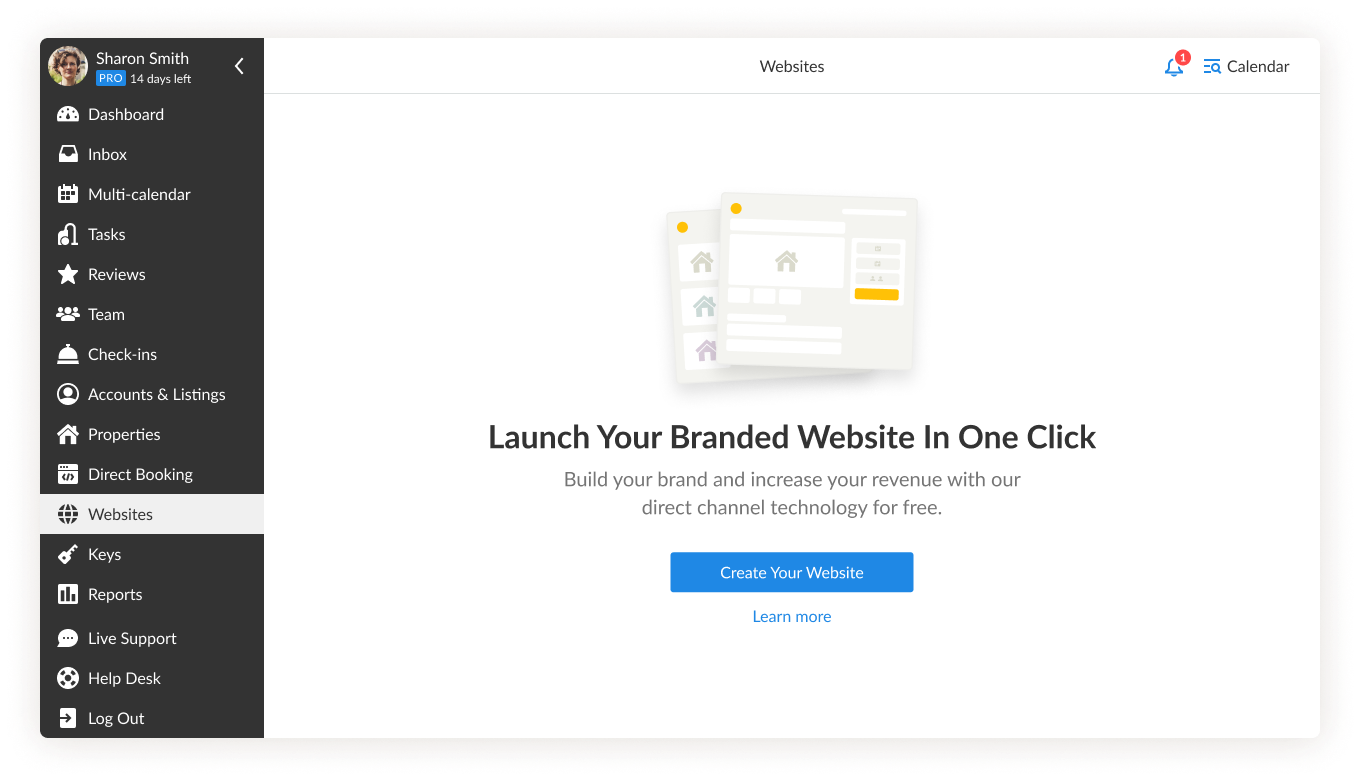 Customize Your Website.

Each of your websites can be edited and personalized according to your needs and preferences. You can add a custom name, logo, as well as a header image.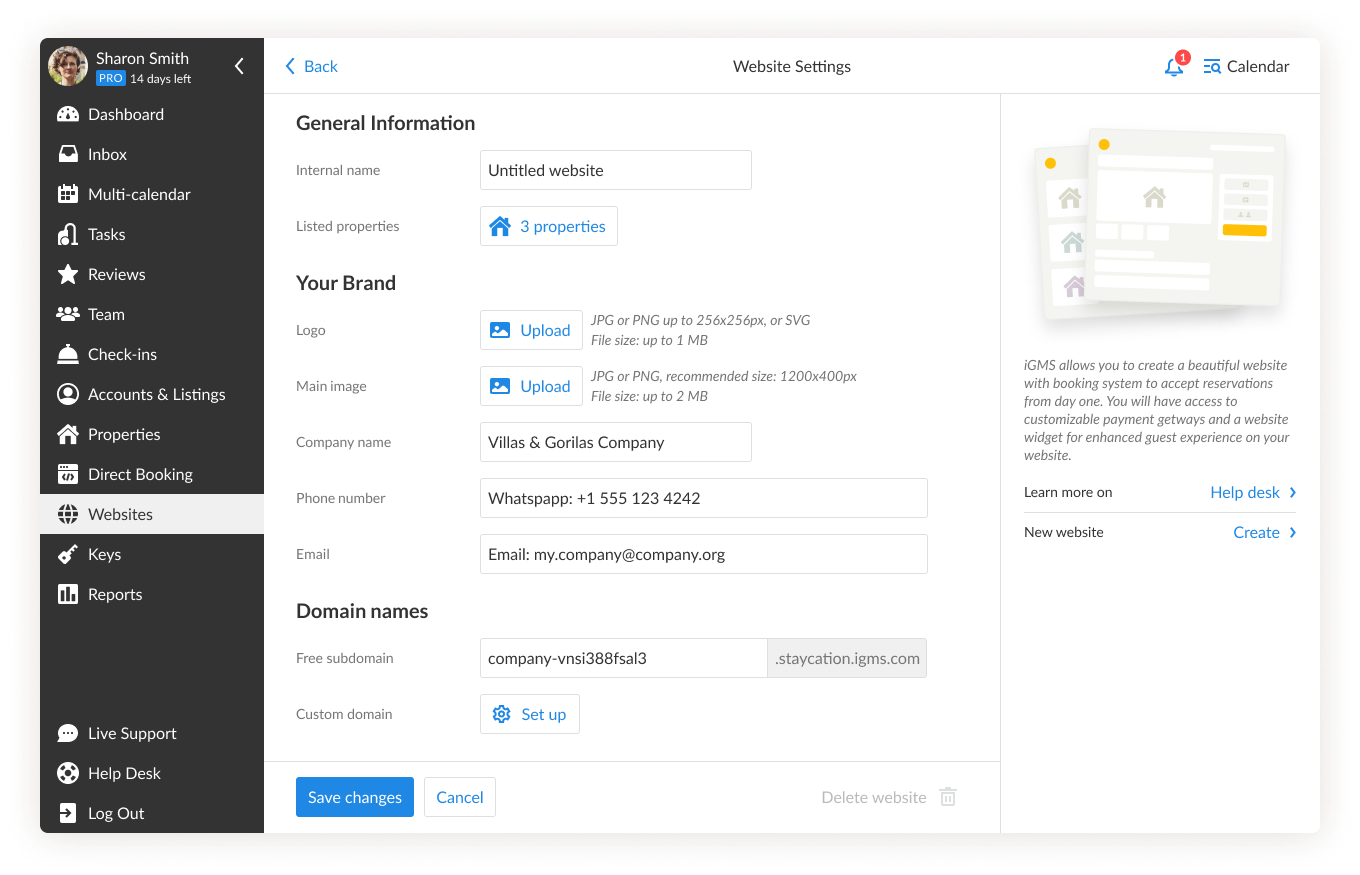 Get a Secure Domain & Customized Domain Name.

If you do not have a domain name currently, we will be glad to offer a free one to you. It has the best-in-class domain security. However, you can always add your business domain once you have one.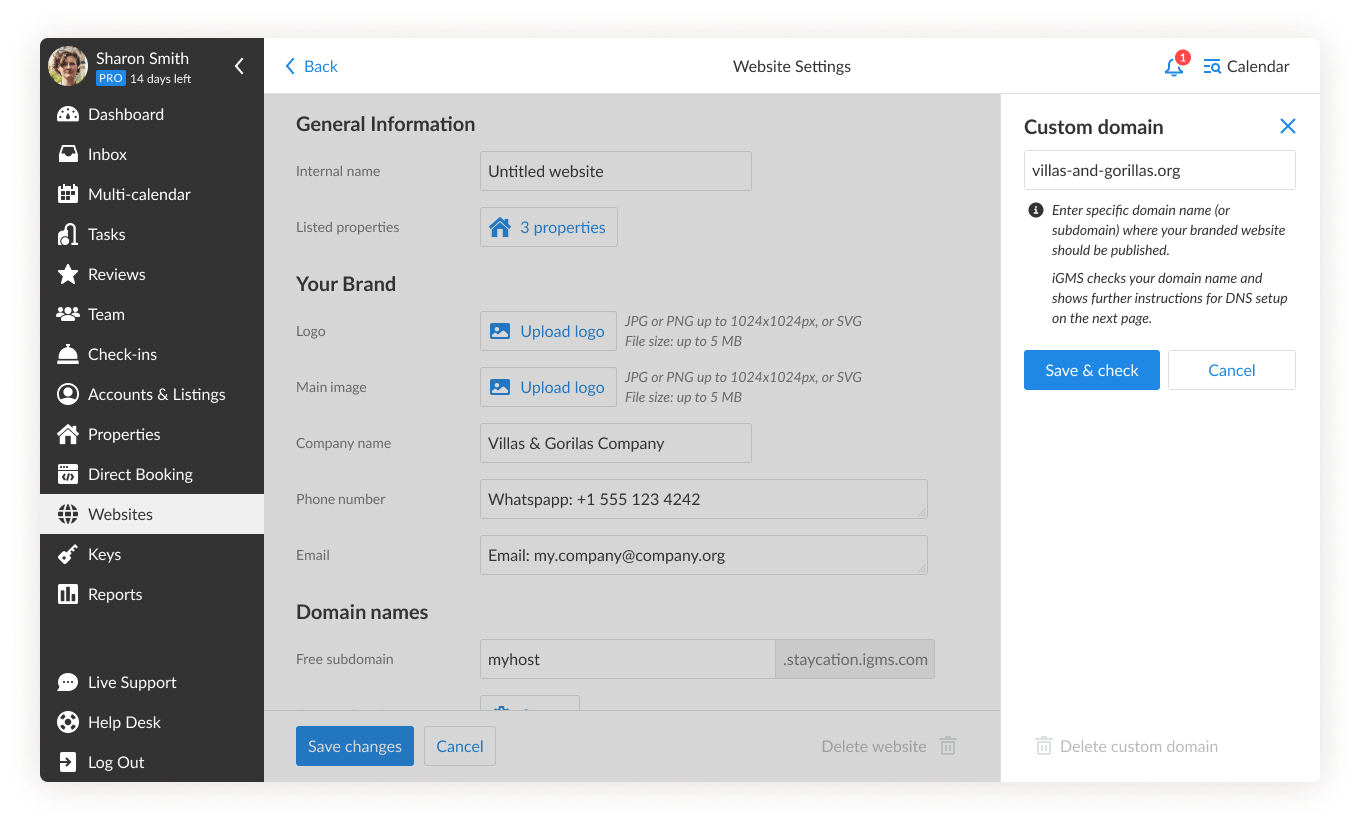 How do I create a direct booking website?
1. Go to the Websites section (Please note that a website can only be created via a desktop version).
2. Click on the Create Your Website button.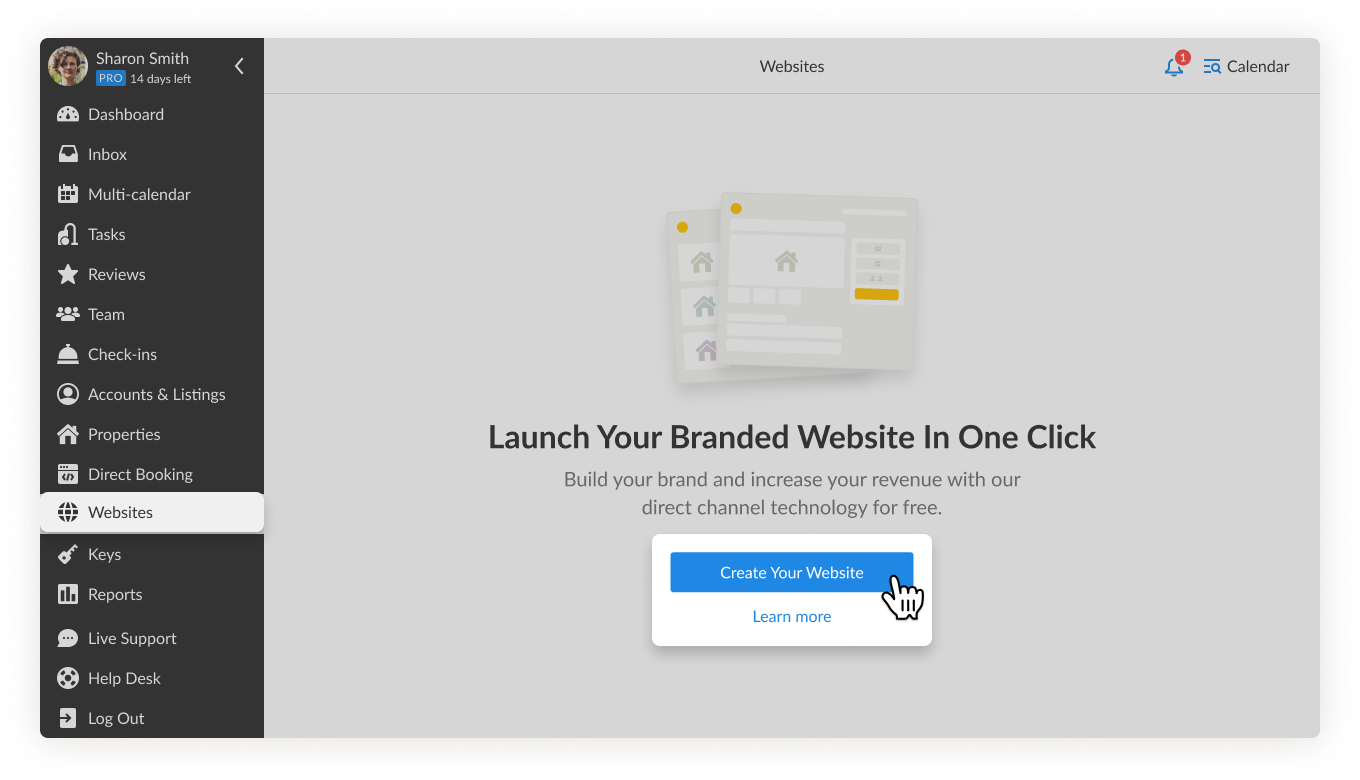 3. Select the listings you already have on iGMS to display on your website.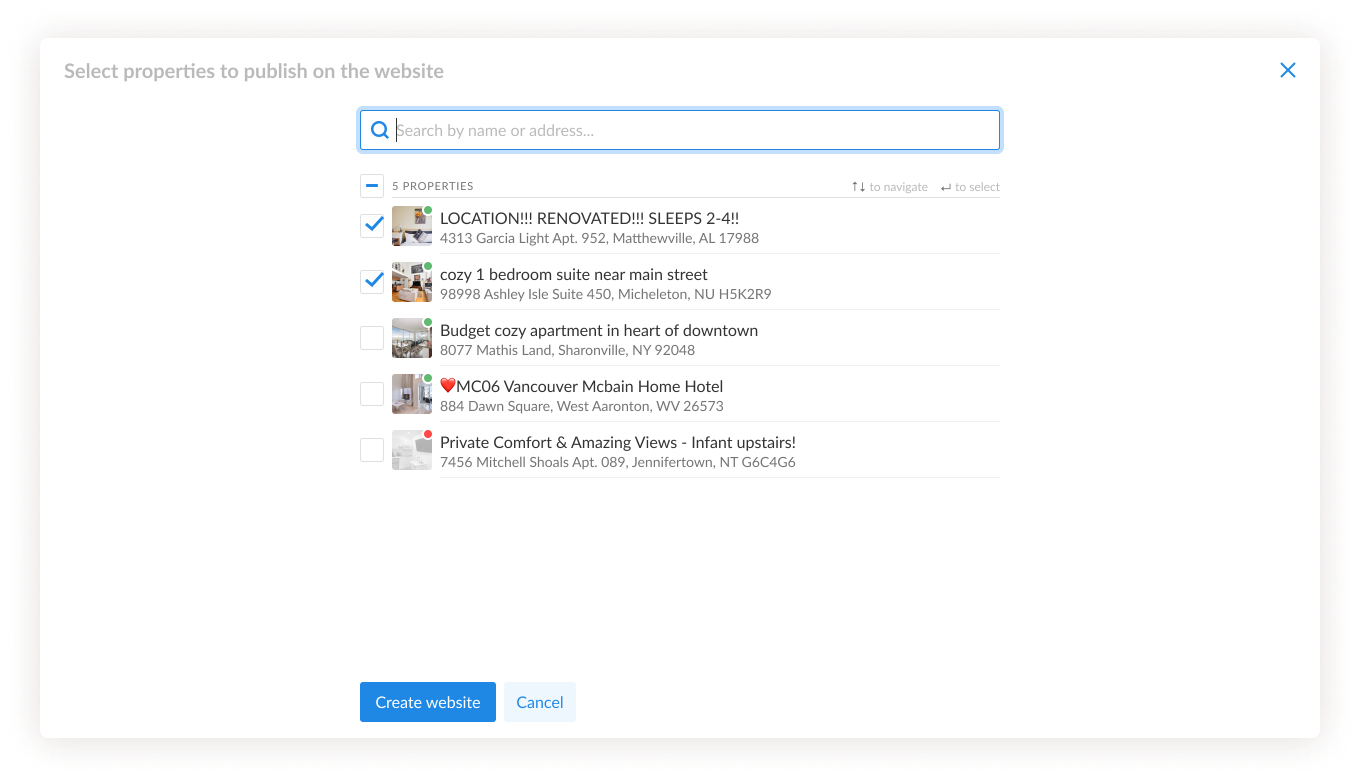 4. Preview your website. If everything looks great, click on the Publish Website button.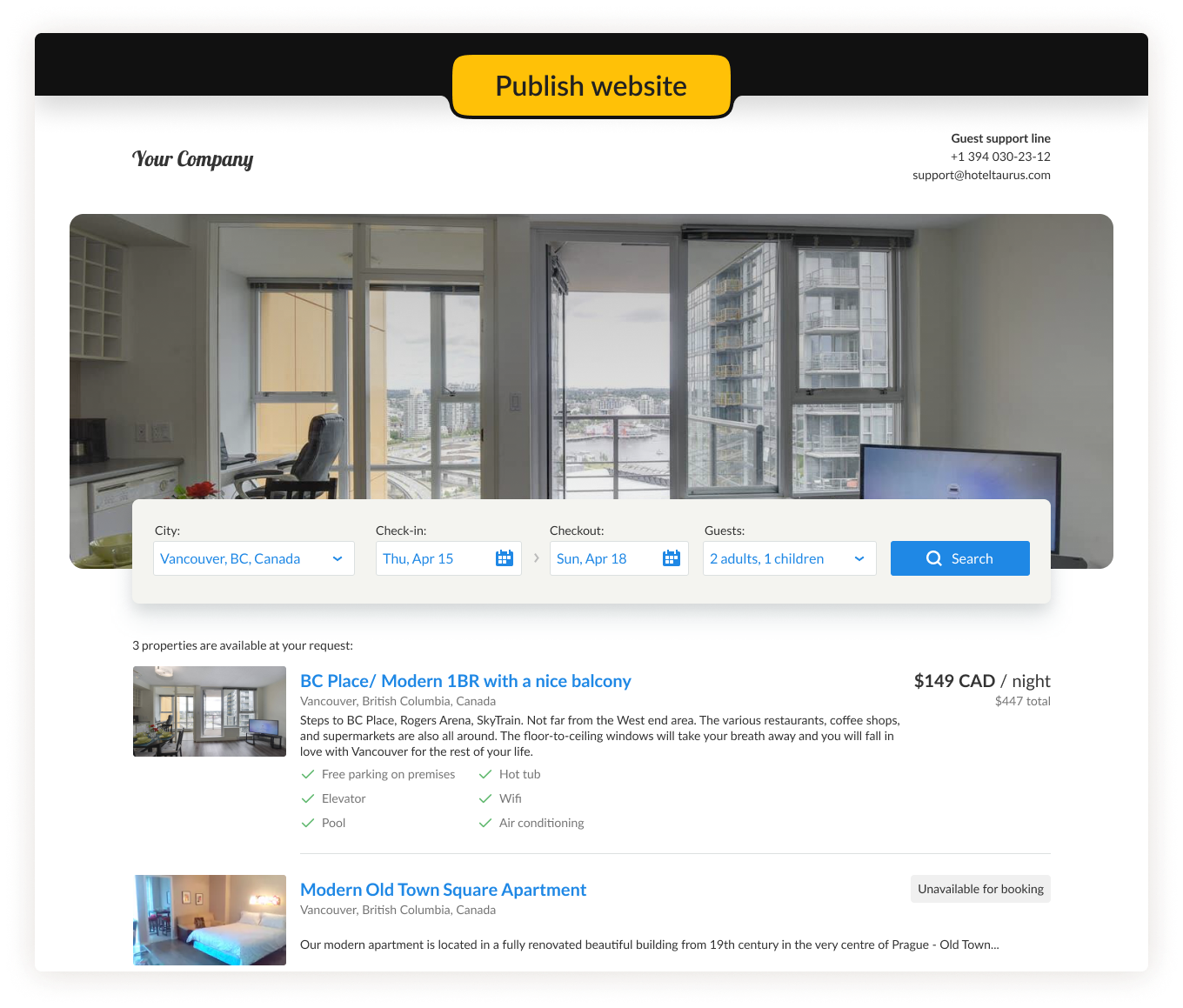 5. To finalize the process, you need to connect a Stripe account. Click on the Connect Stripe button at your last step. If you do not have a Stripe account yet, you can create it before building your website with iGMS. 
6. You will be directed to the payment page and will be redirected to the Stripe website. Log in with existing credentials to finalize the step.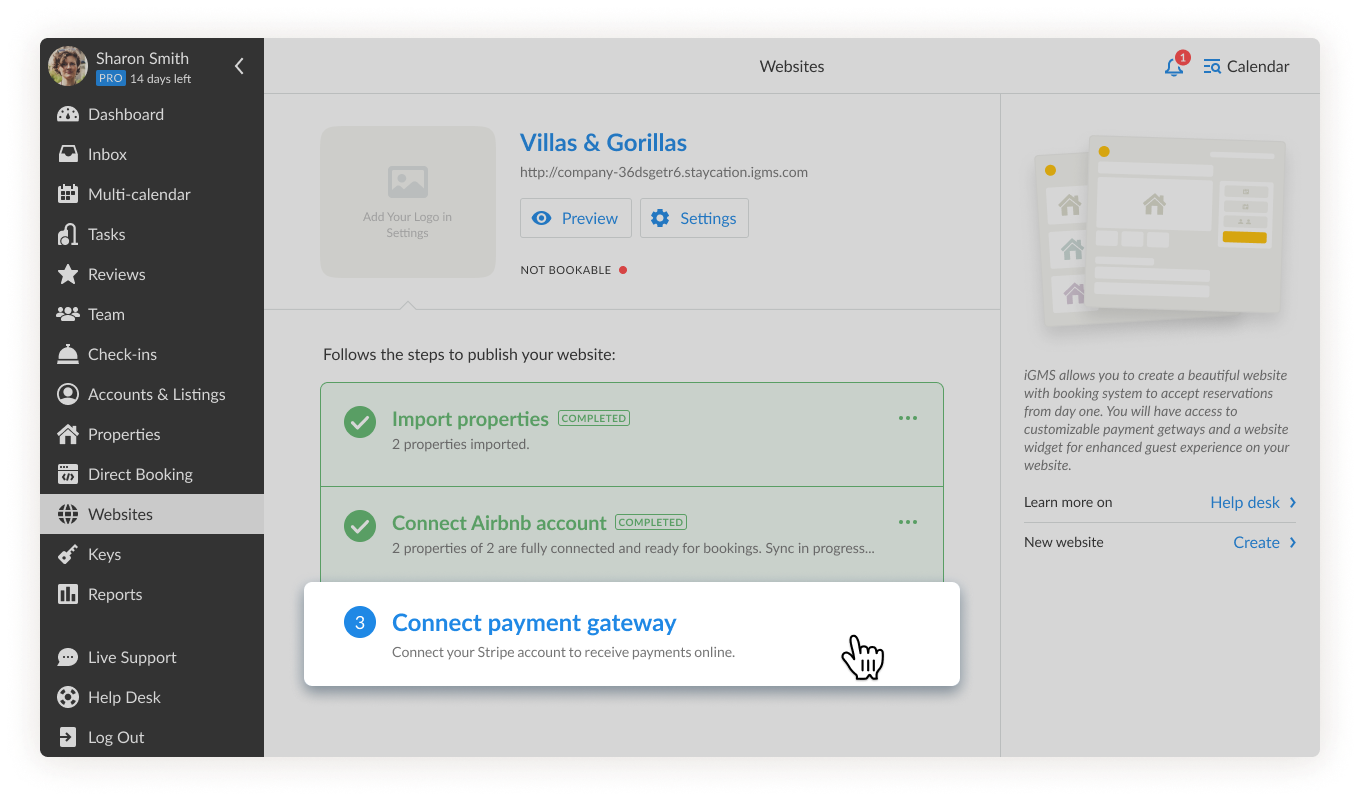 Congratulations! You now have your own website!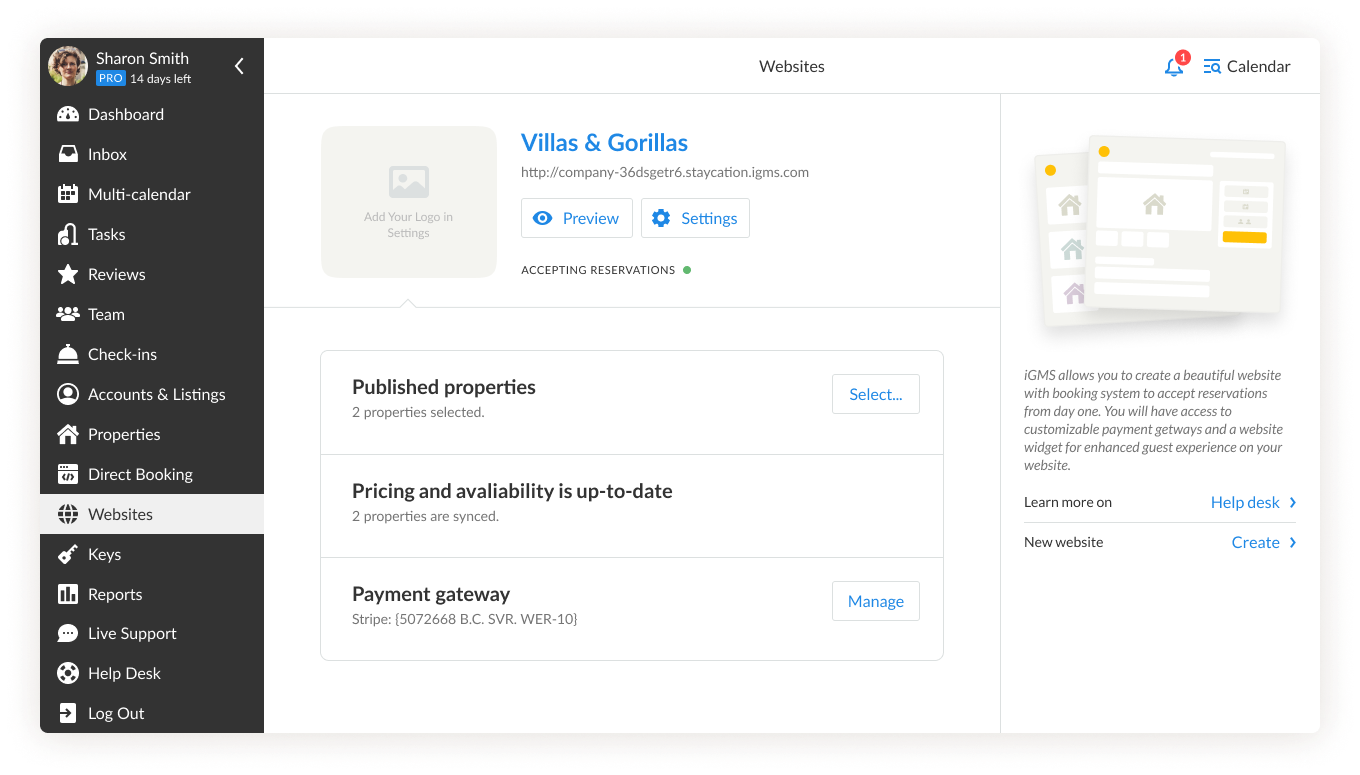 How do I edit the setting of my created website?
To edit the setting of the website, go to the Websites section and click on the Settings button.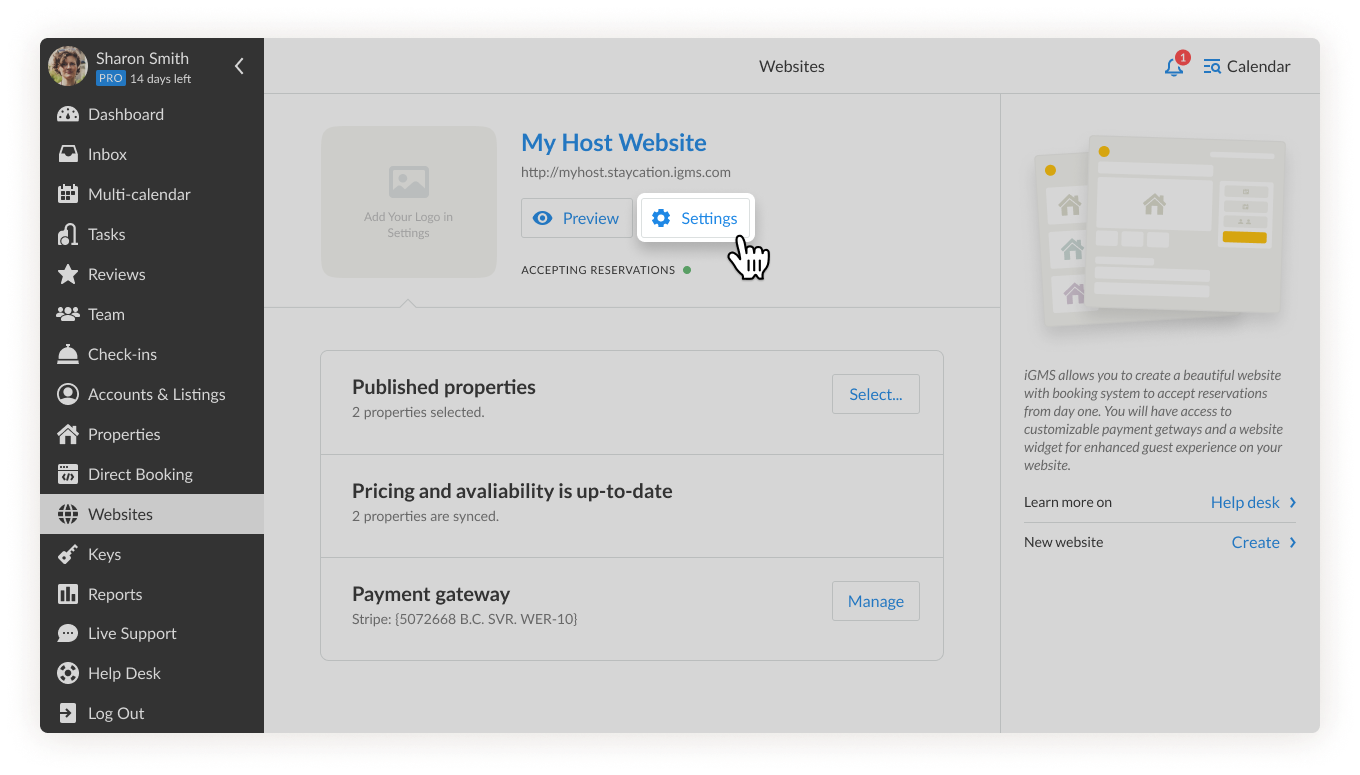 Here you will find the following sections: General Information, Your Brand, and Domain names.
General Information
In this section, you can change your website's name and change the properties that will appear on your website.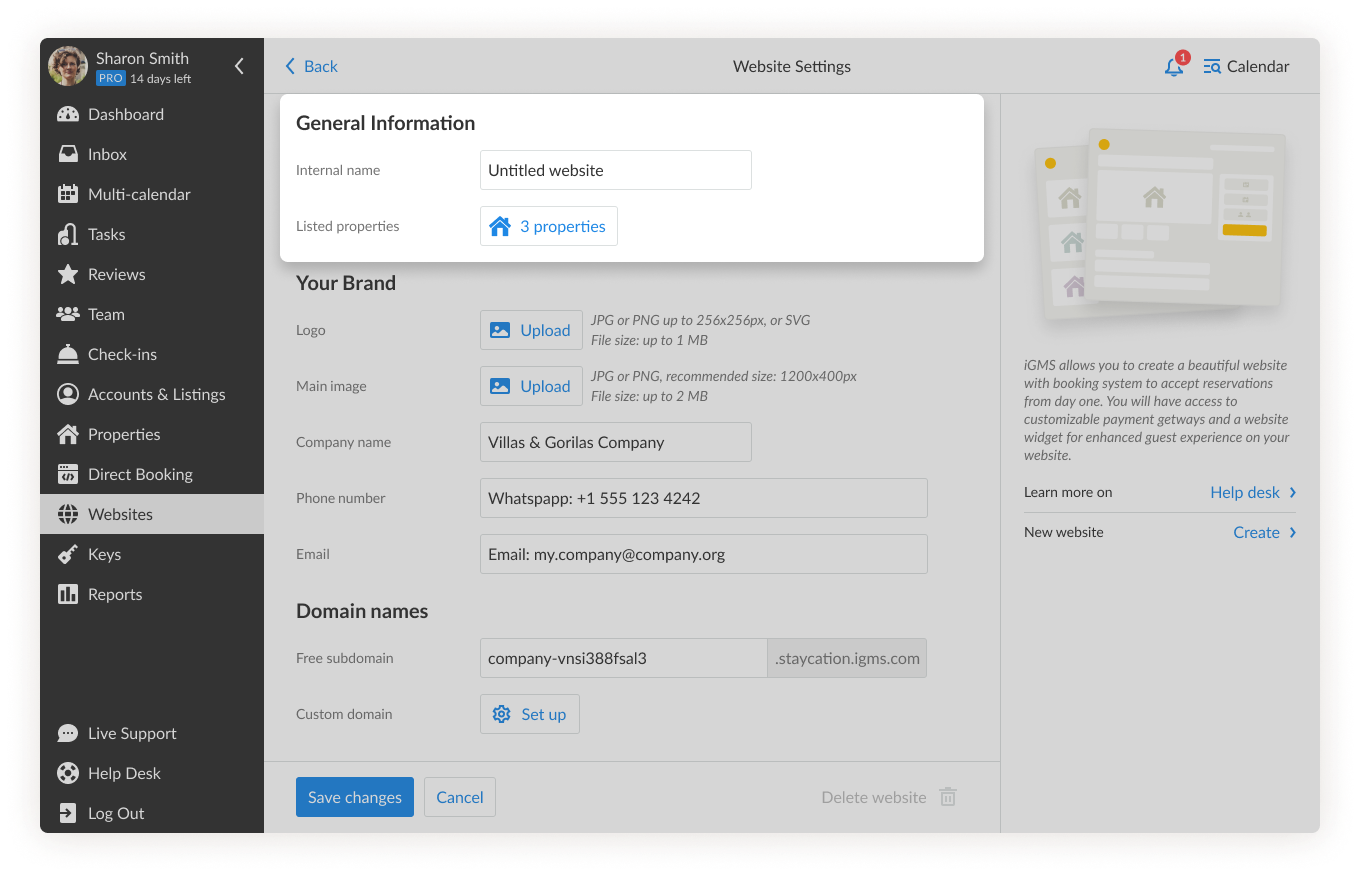 Your Brand
Here you can customize your website to suit your brand and style.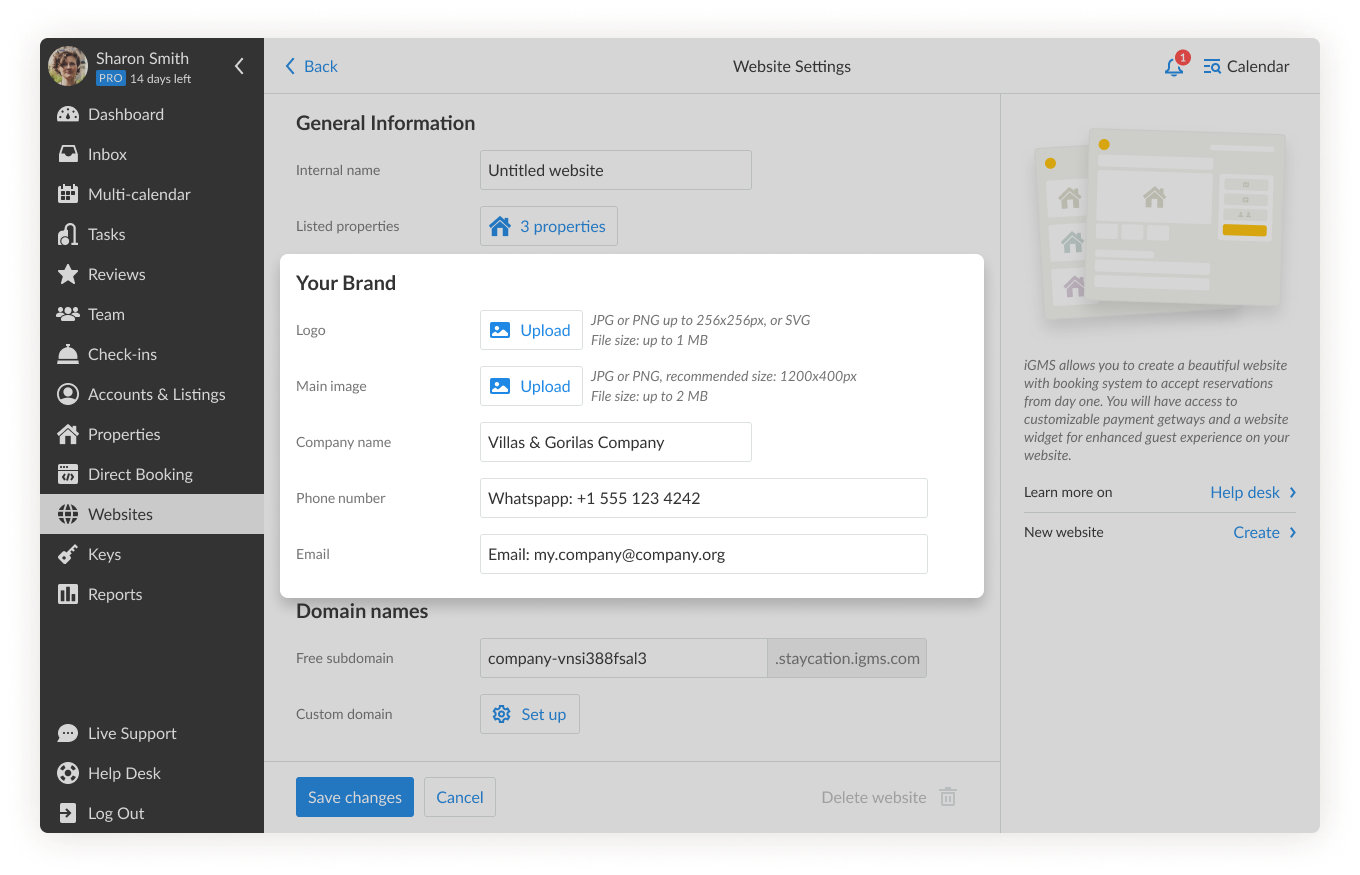 Add your logo and main image to attract more visitors.

Add your company's name and contact information (phone and email) so that potential guests can reach out to you if necessary.
Domain names
In this section, you will find an option to publish your website with our free subdomain or add your personal business domain.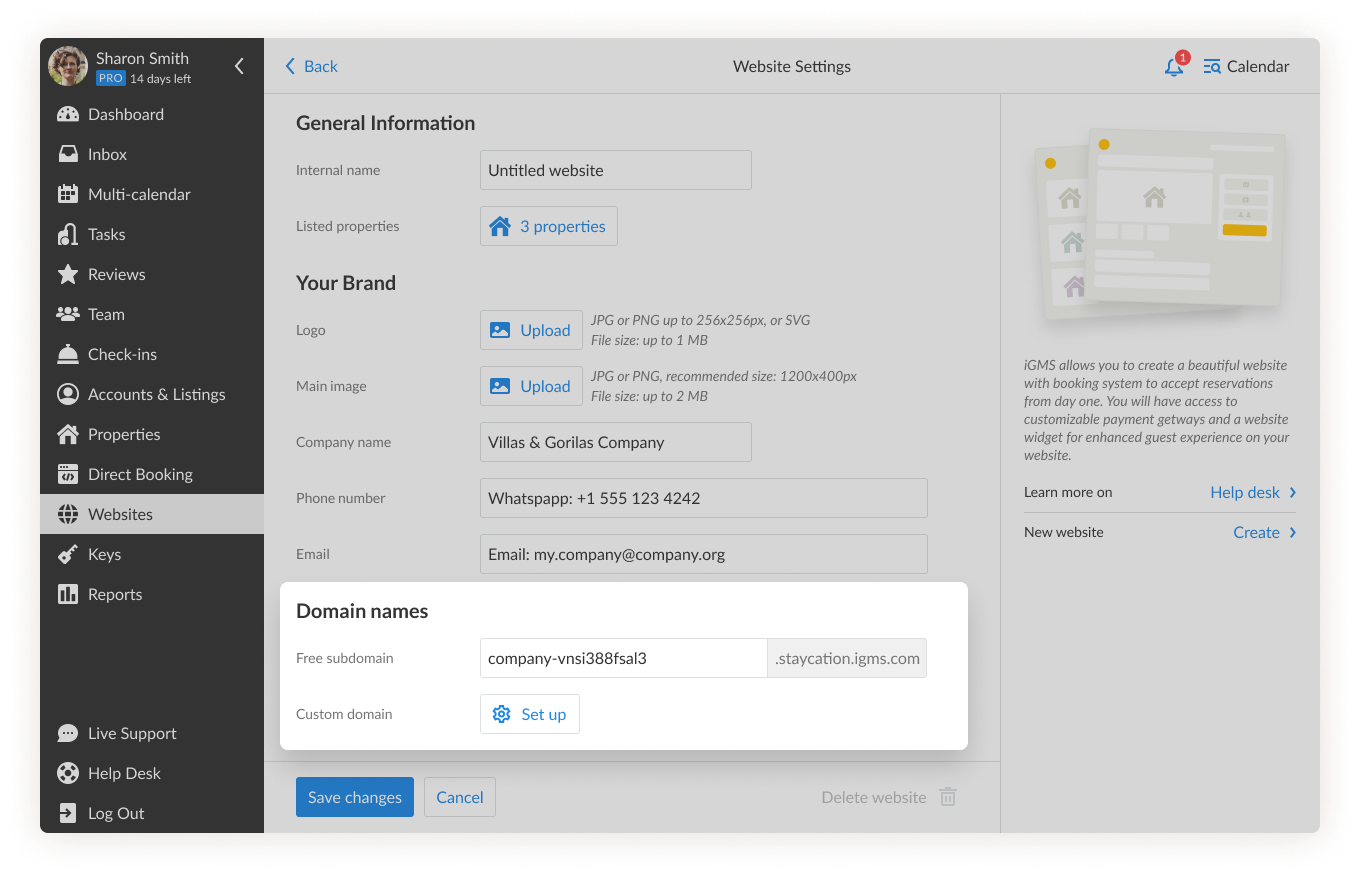 How do I delete a website?
To delete a created website, follow these steps:
Go to the

Websites

section.

Click on the Settings button.

Scroll down to the

Delete Website

button. It will turn red once you hover over it.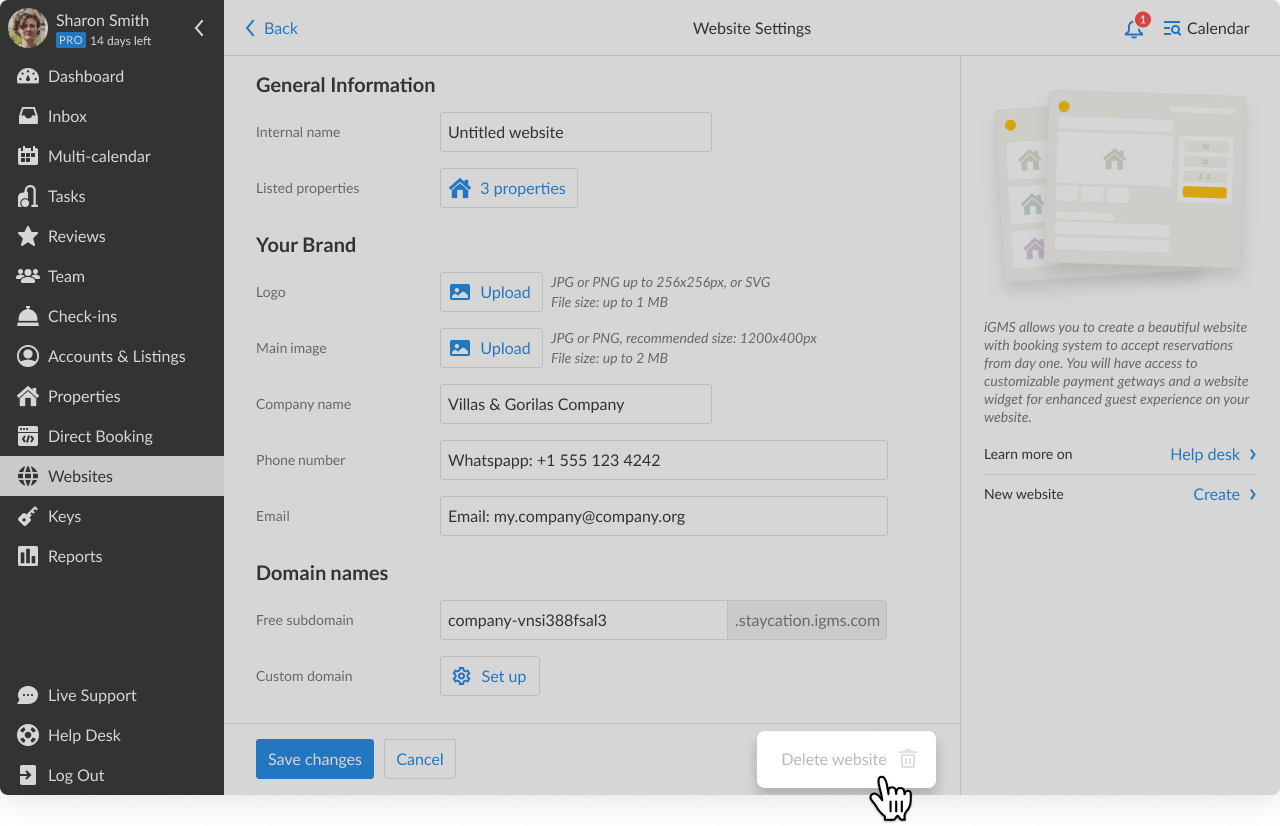 How do I change the domain name?
Customizing your free iGMS domain name
You do not need to have a domain name when you are just creating your first website. We offer a free subdomain name on stayinvacation.com, which will be automatically generated for your website.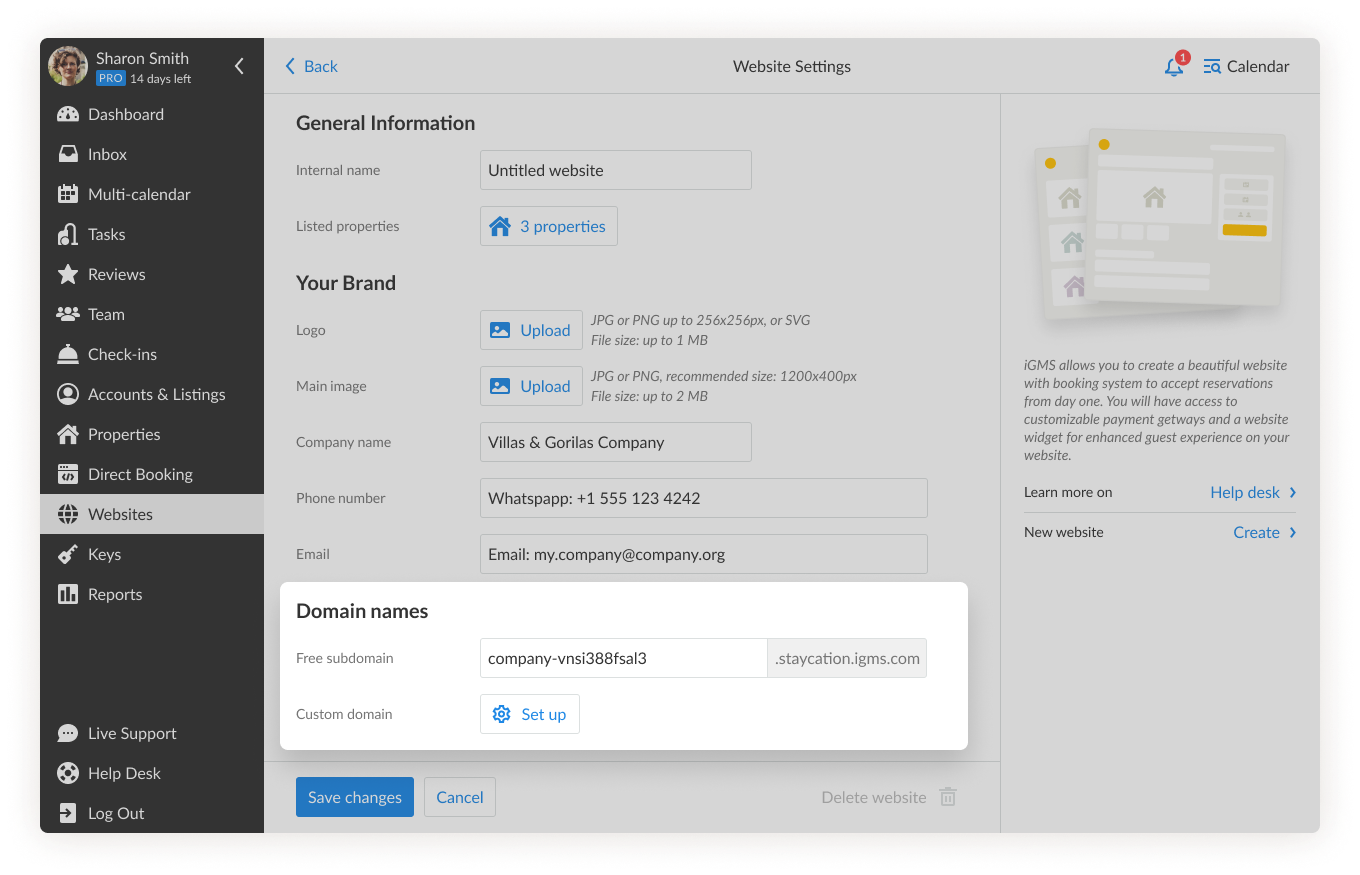 You can customize this domain, too, by adding your brand name, for example. In this case, your website will appear under an unqurie URL. 
For example: myhost.staycation.igms.com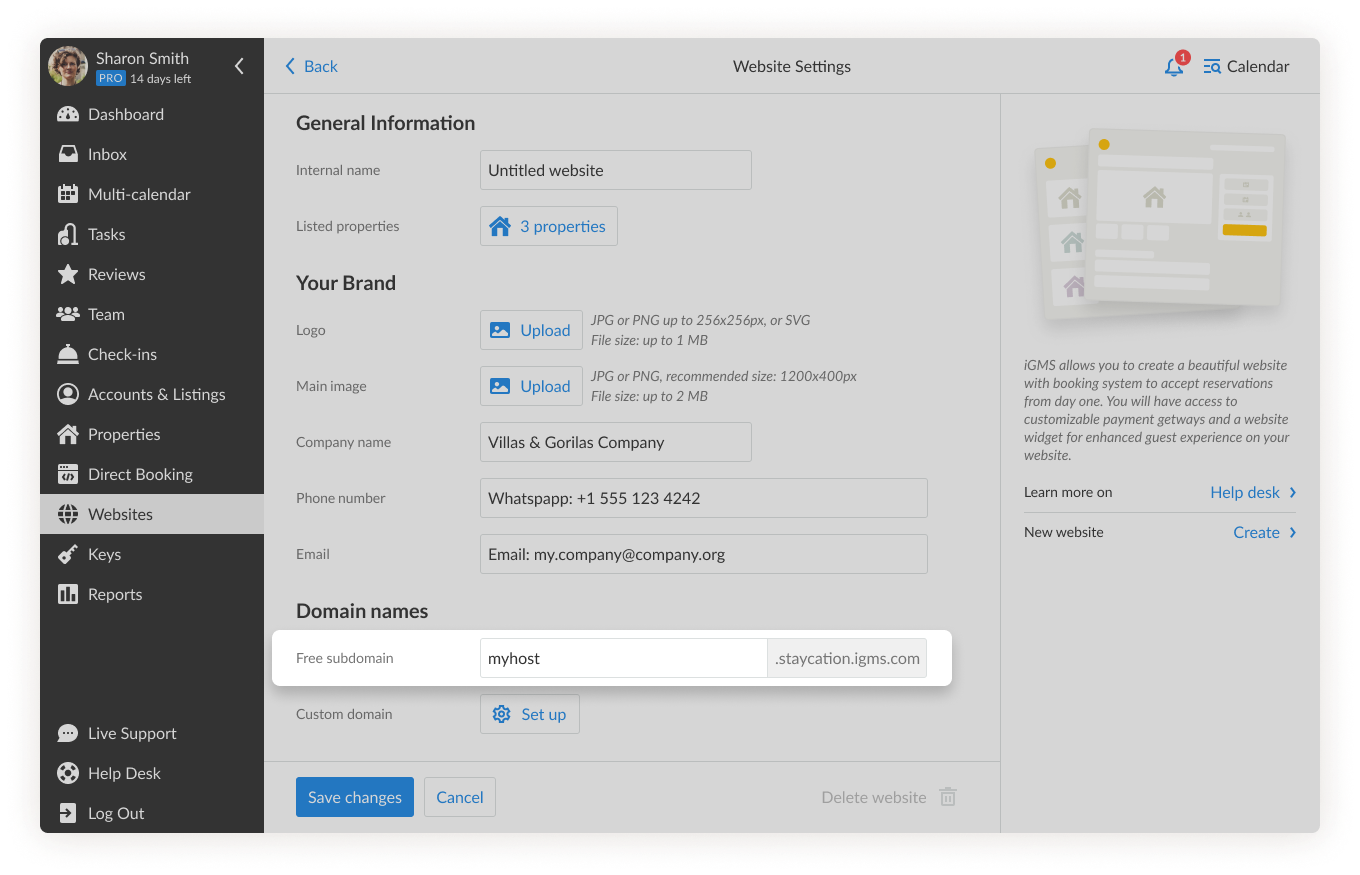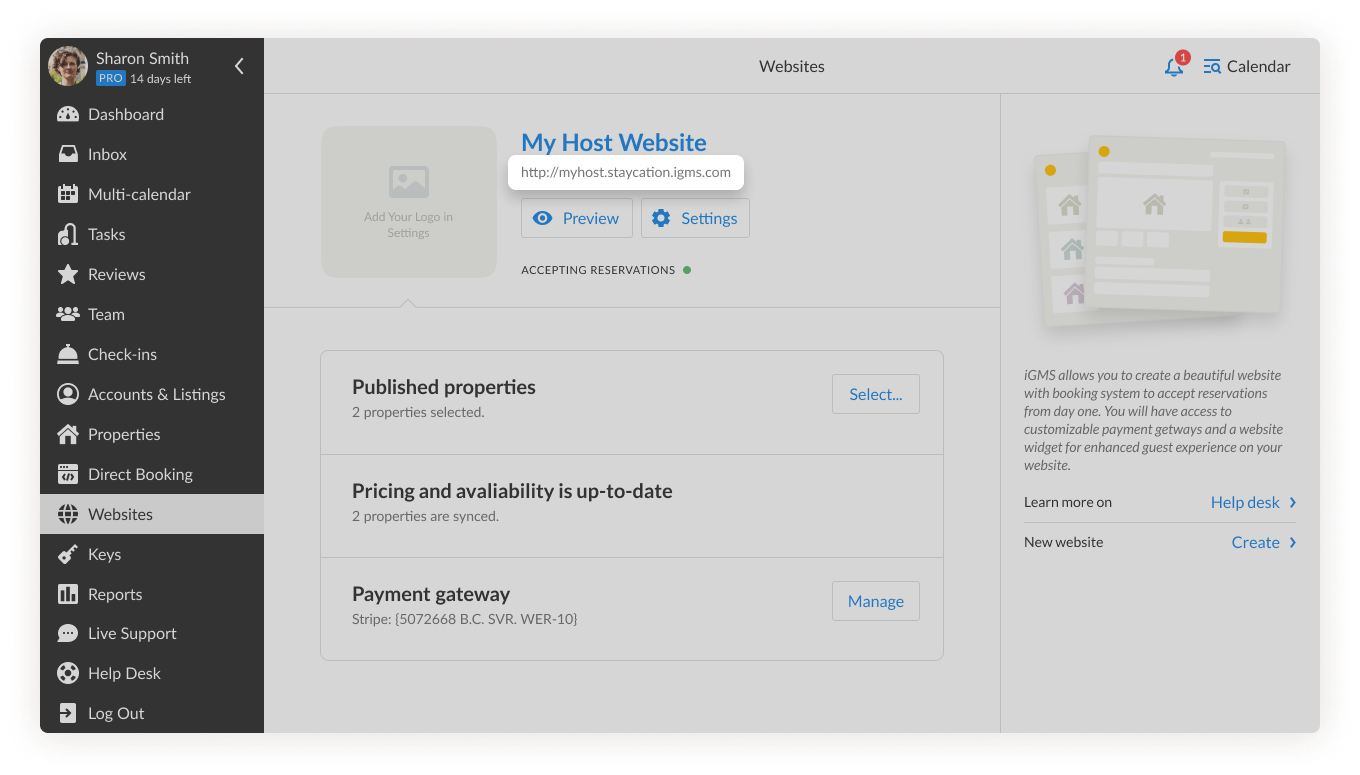 Adding your business domain name instead of the free domain name
If you want to change your free domain name to your business name, follow these steps:
1. Go to the Websites section.
2. Click on the Settings button.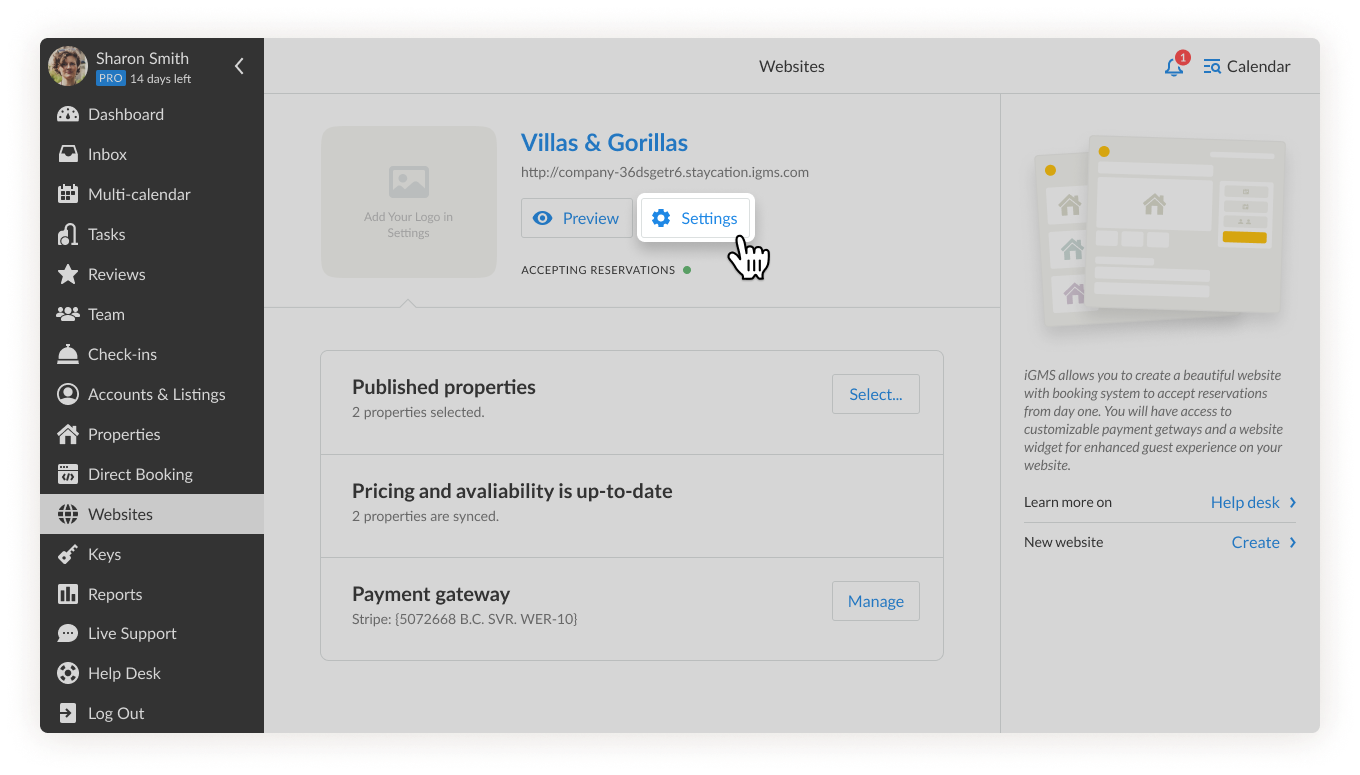 3. Scroll down to the Domain names section.
4. Click Set up.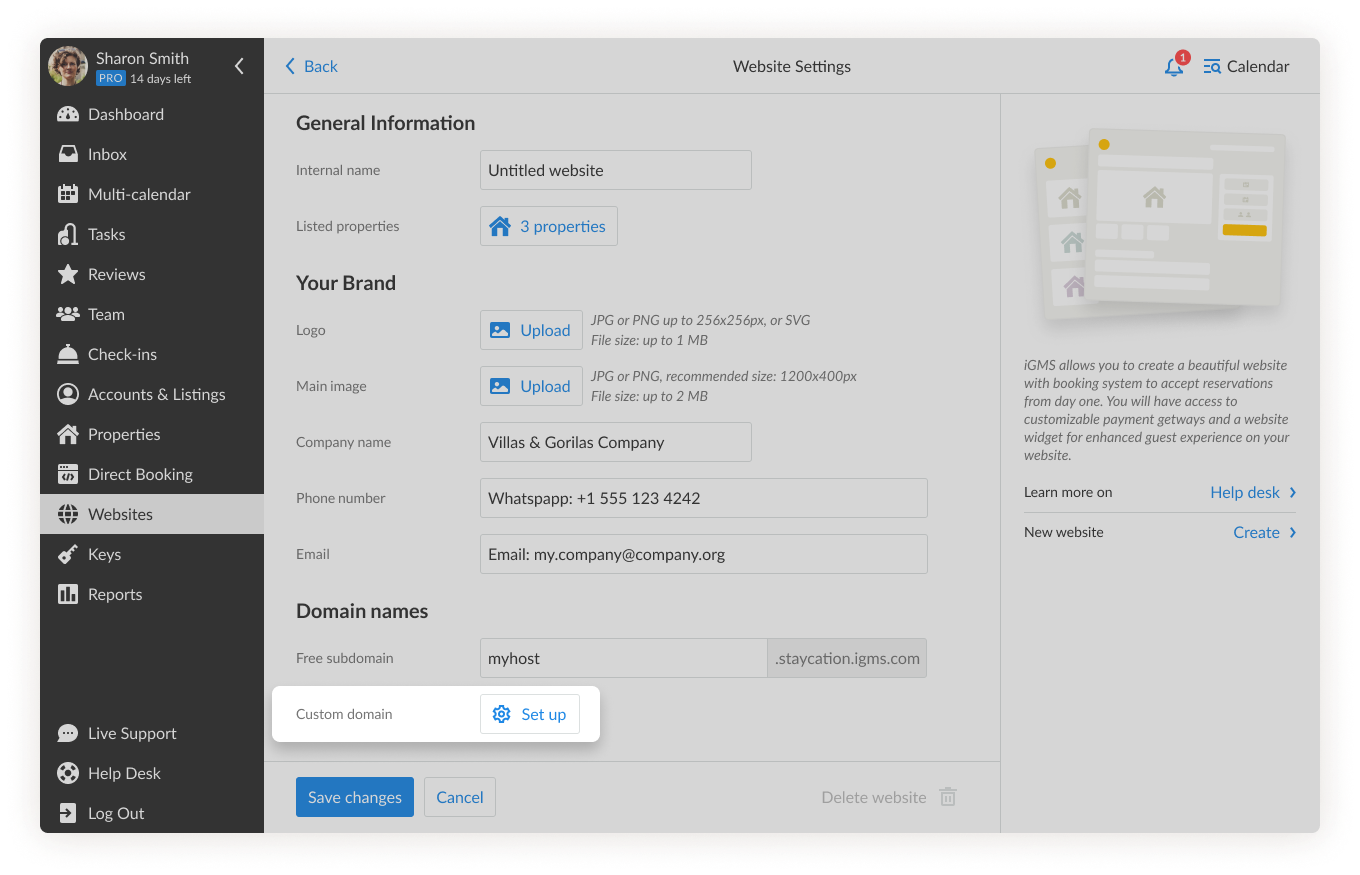 5. In the pop-up to the right, add your business domain name and click Save and check.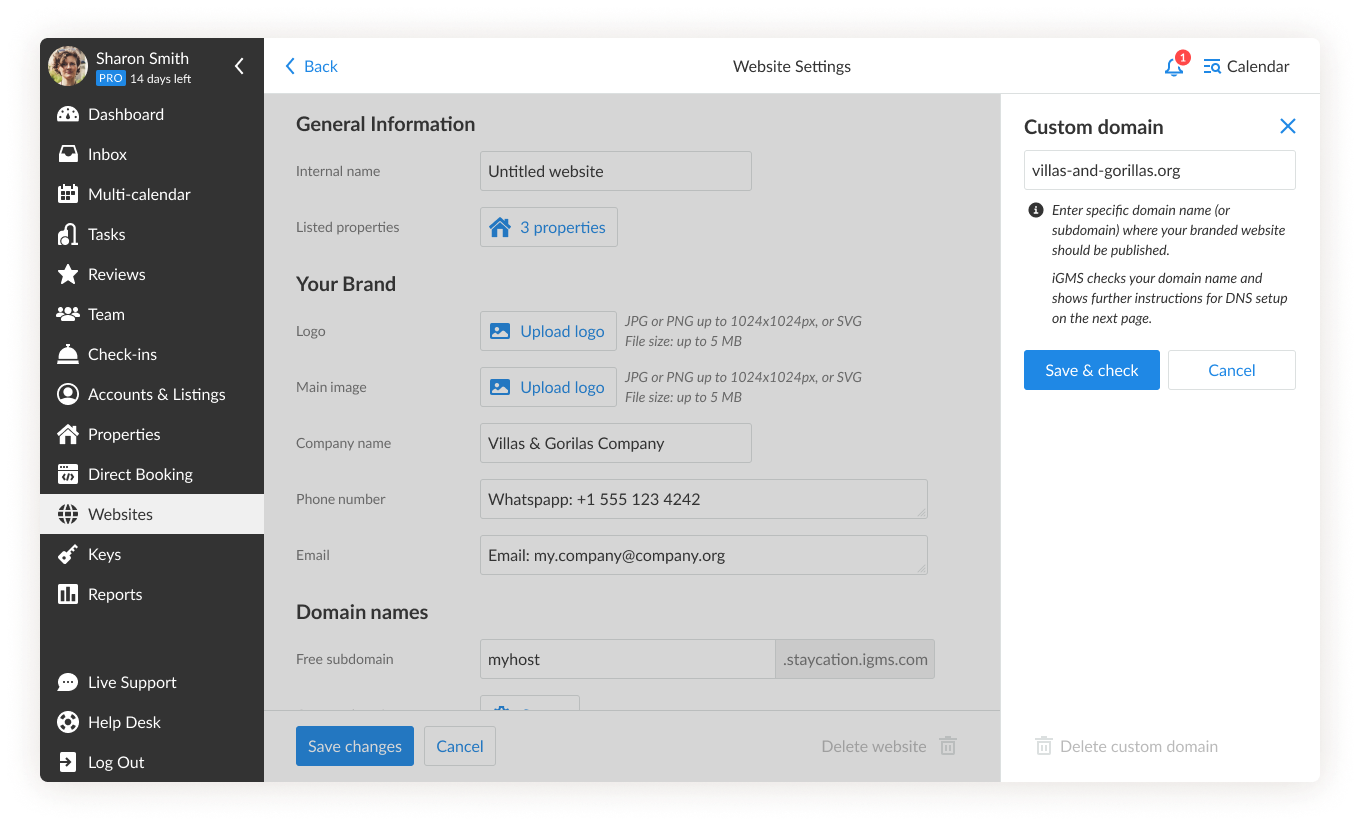 6. If your domain is successfully added, you will see the green OK text.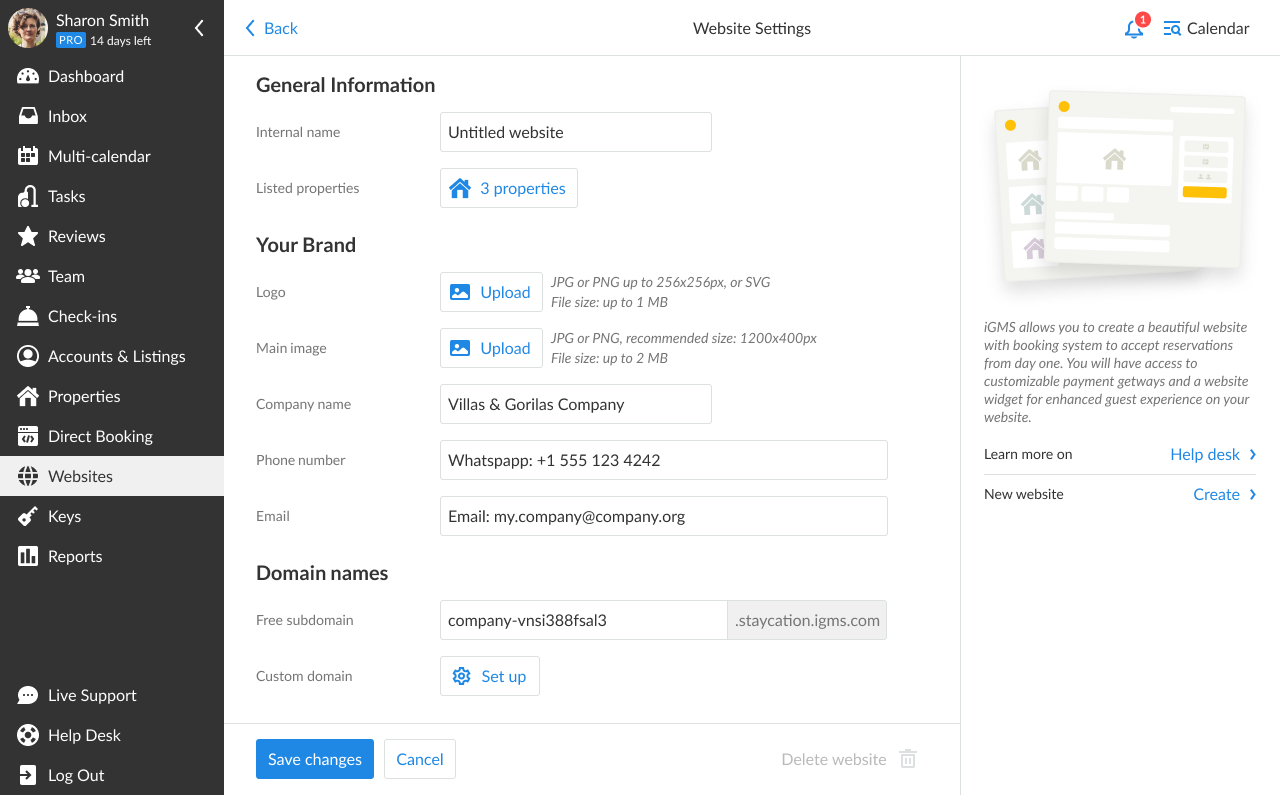 7. Click Save changes.
That's it! Now you have a custom domain.
Note:
In order to add your personal domain name to iGMS, you need to make sure that you have the correct DNS setup with your domain provider. iGMS will indicate that there are some incorrect settings in your DNS setup on your domain check, but you need to address your domain provider in case of errors.
If you need any help with the Website Builder feature or if you have questions, feel free to reach out to our Customer Experience team at support@igms.com.