iGMS has been chosen as an Official Connectivity Partner by Booking.com and our API integration grants high-value connectivity services. You can easily manage and adjust your Booking.com listings' settings directly via iGMS by using the Hotel Editor.
What fees and taxes can I edit on Booking.com via the Hotel Editor? 
– Cleaning fee
– Resort fee
– Linen fee 
– VAT
– City tax
– Housekeeping fee
– Residential tax
And many more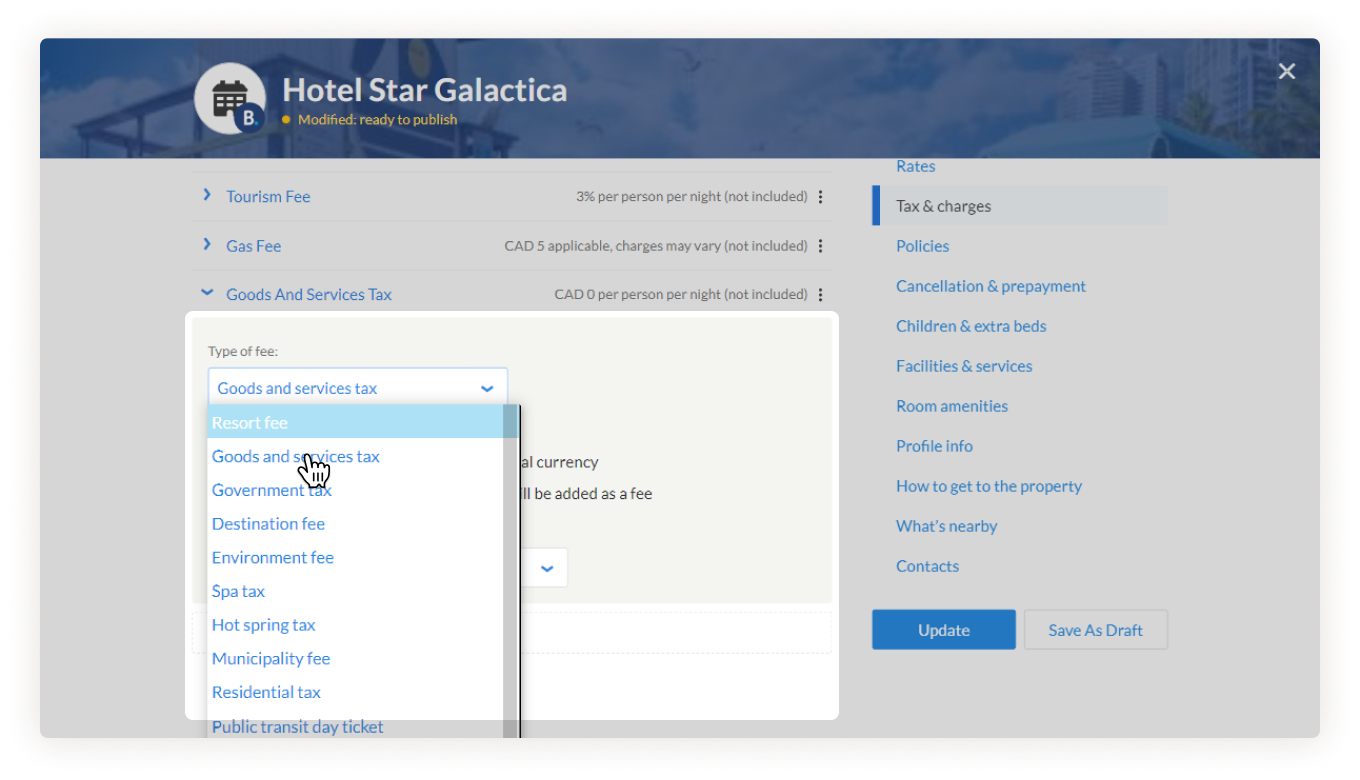 How do I edit fees and taxes on Booking.com via iGMS?
1)  Click on the Accounts and listings tab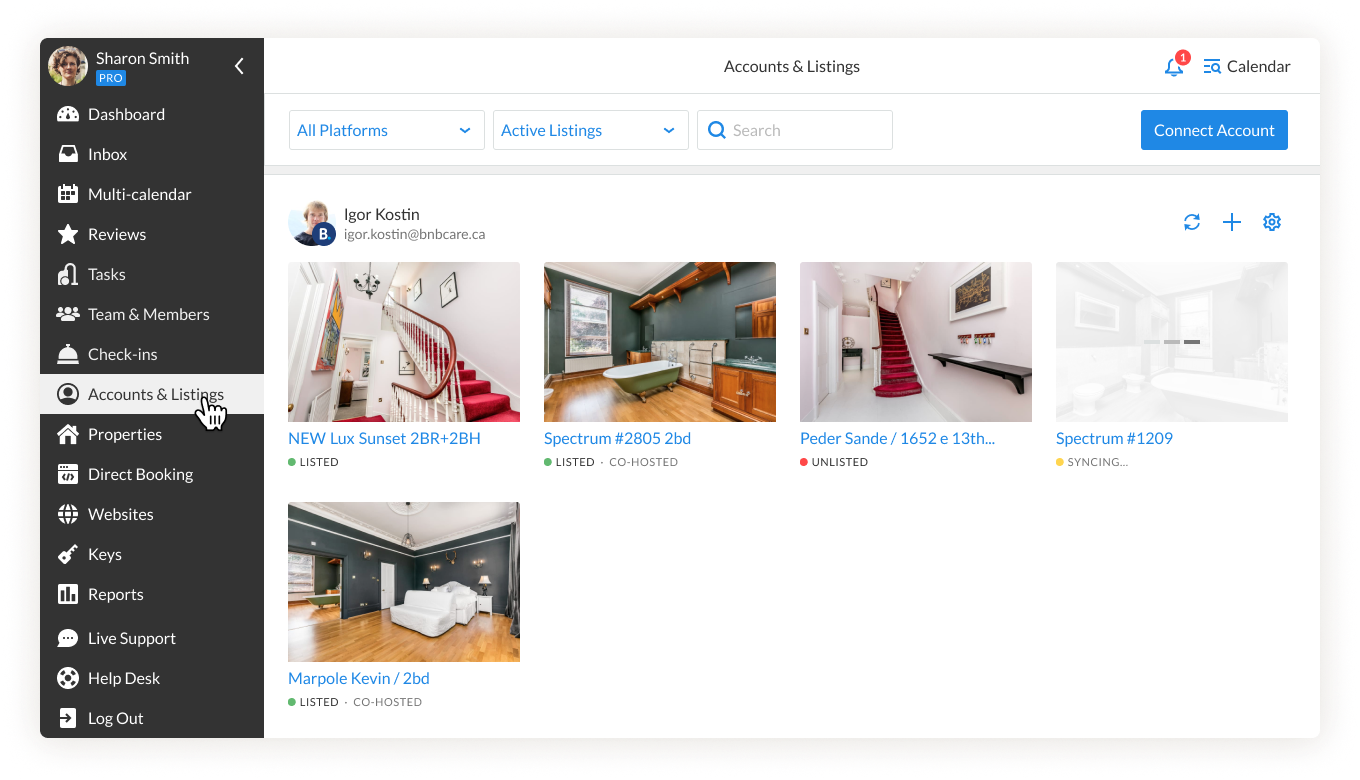 2) Search for the Booking.com listing 
 3) Click on the "gear" icon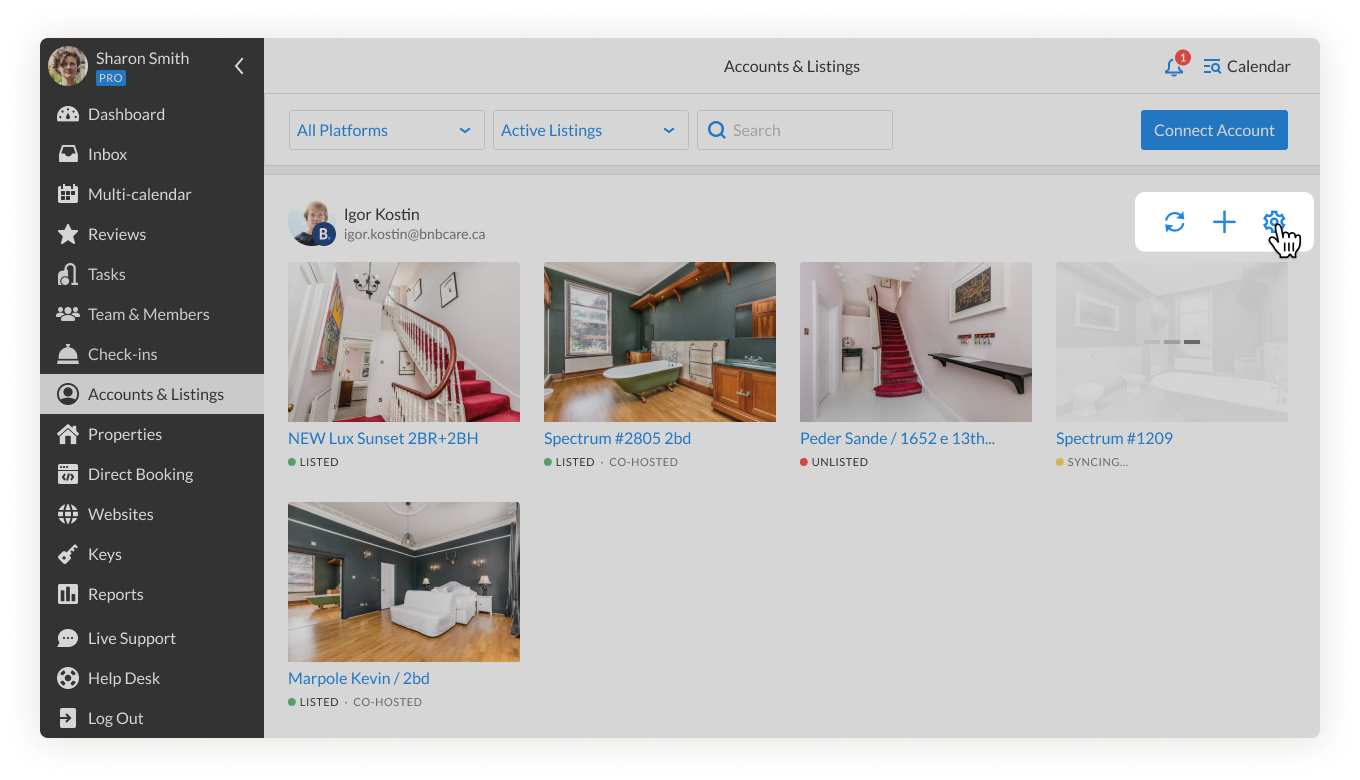 4) Click edit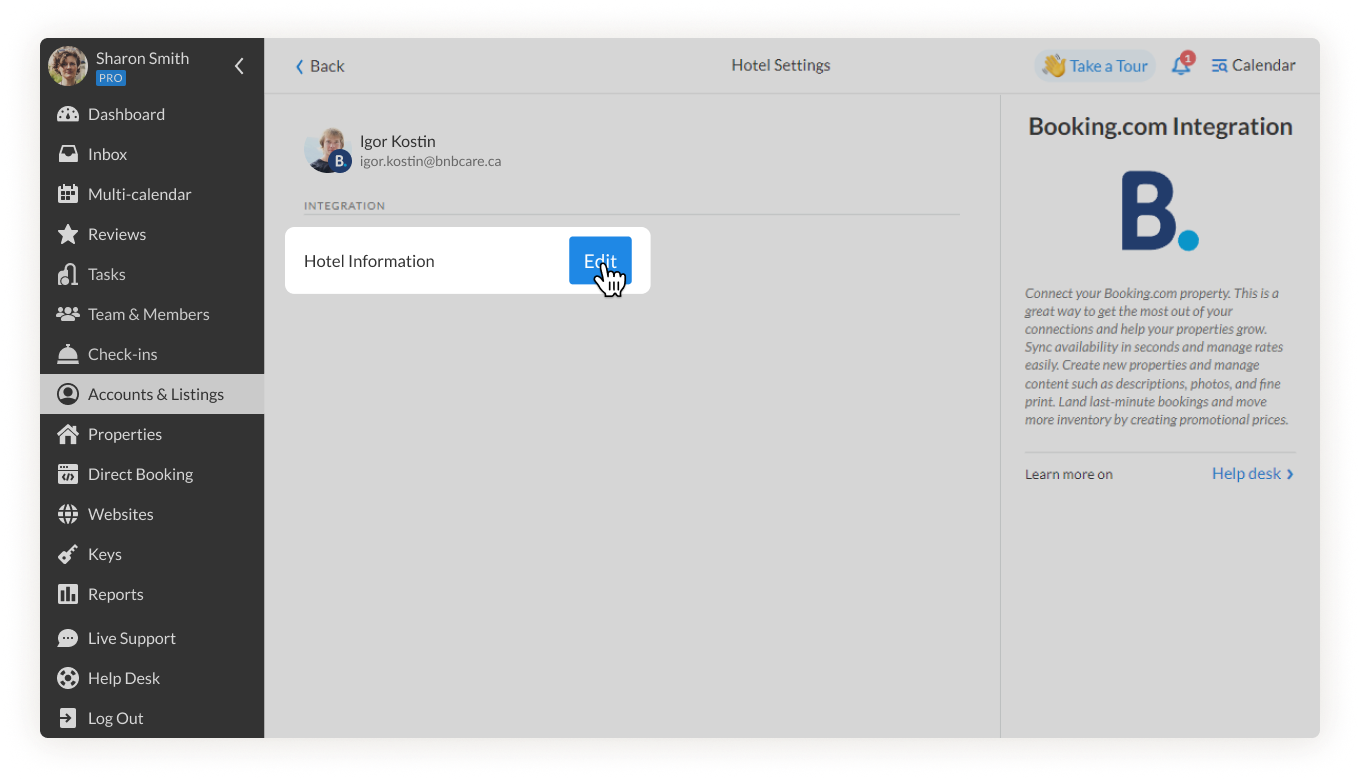 5) Click Tax & charges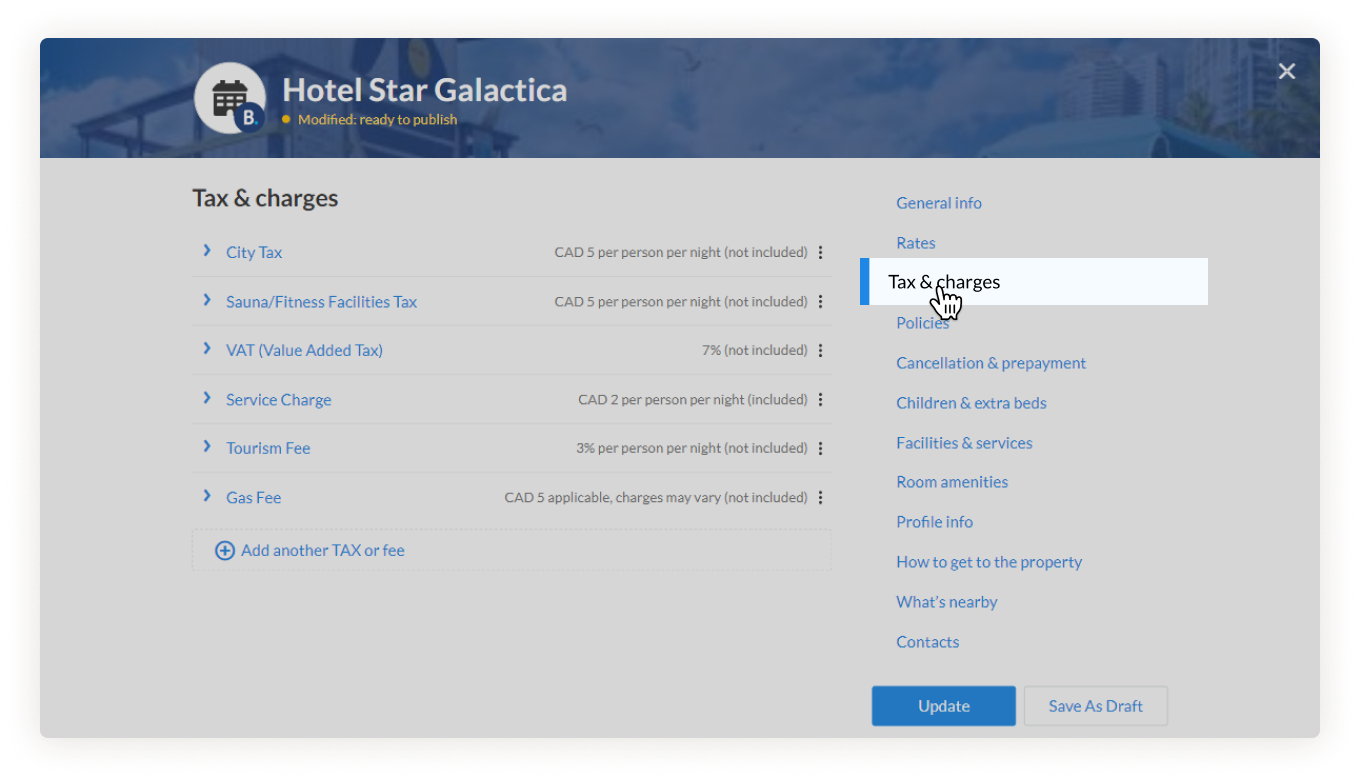 6) Click Add another TAX or fee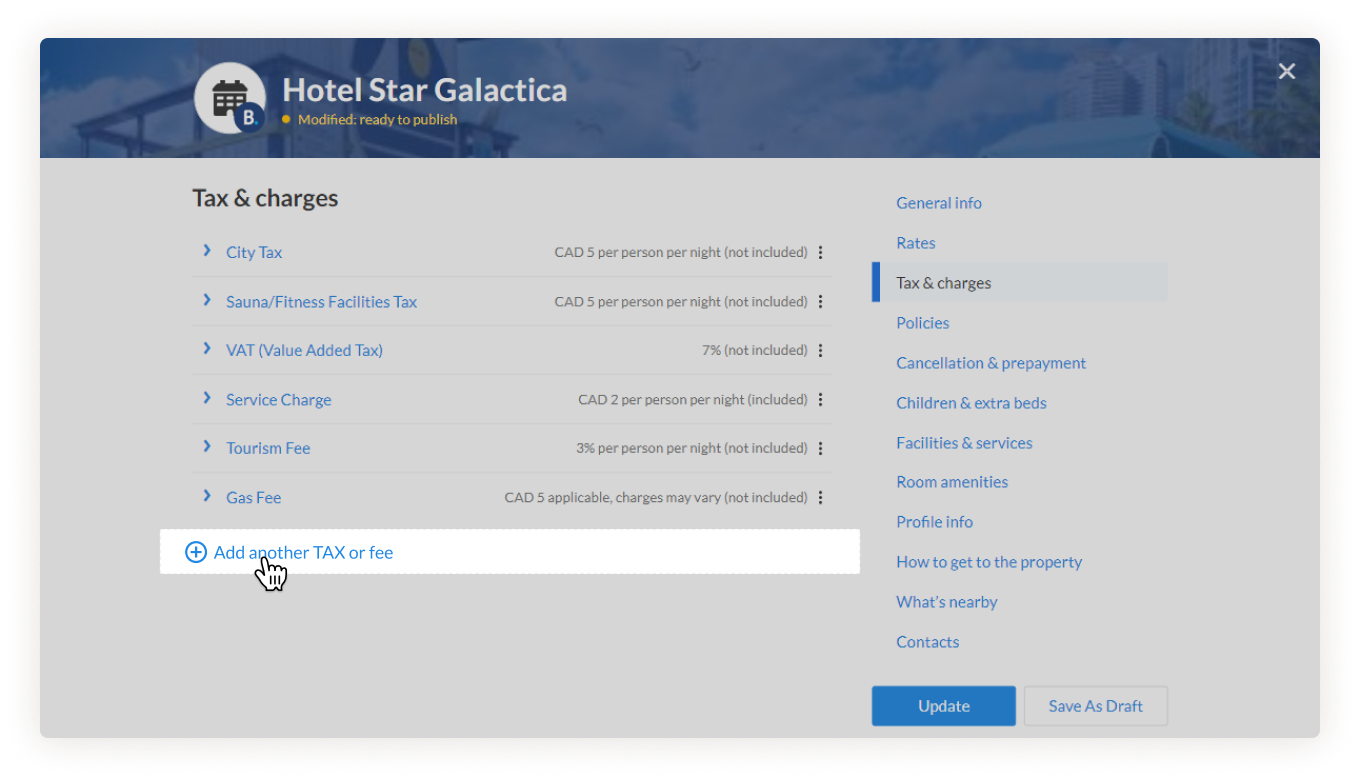 7) Choose the type of charge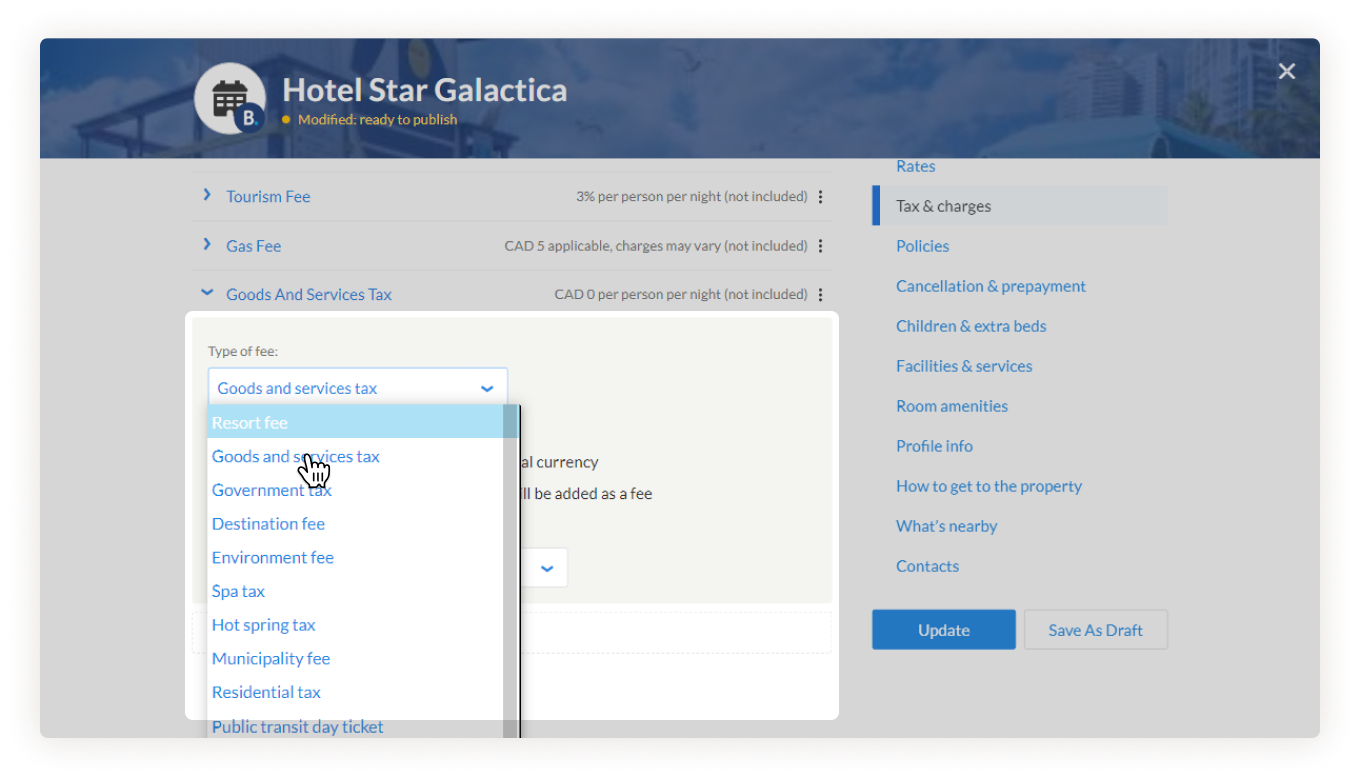 8) Edit accordingly and click update when complete.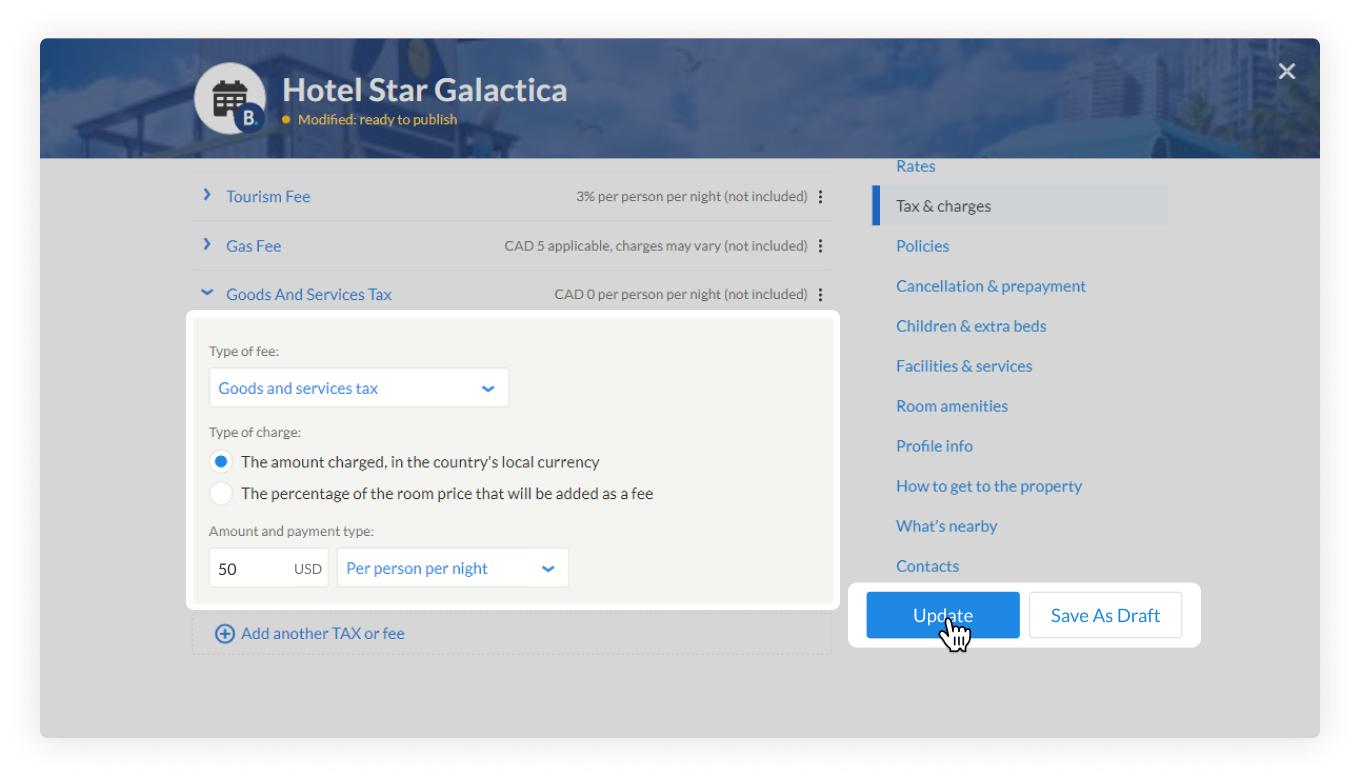 If you have any questions, please contact the iGMS Customer Experience Team via Live Chat or by email.