In this article, you will learn how to configure the settings on your Direct Booking Website.
To edit the settings, go to the Websites section and click on the Settings button.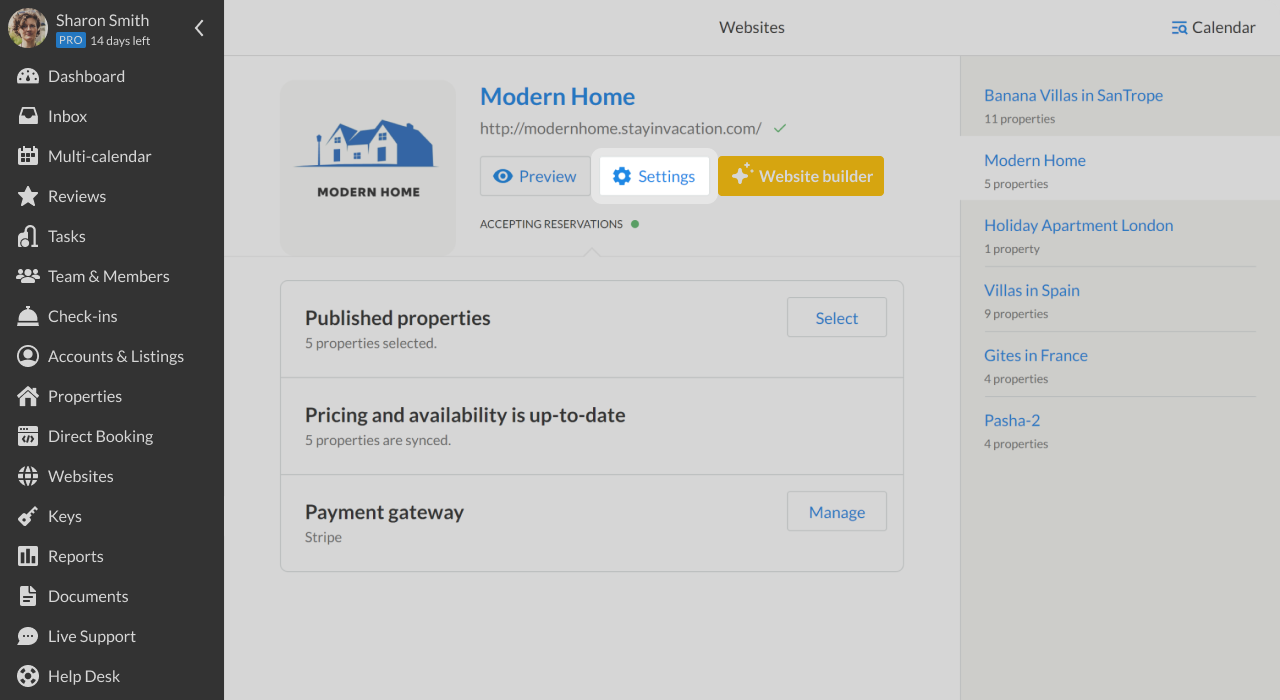 Here you will find the following sections: General Information, Your Brand, Domain Names, and SEO.
General Information
In this section, you can set the name of your website, select the properties that you would like to list, and set up Featured Properties to highlight the listings on your website.


Your Brand
Here you can add your company's logo, upload the main image, add your company's name and contact information (phone and email) so that potential guests could reach out to you, if needed.
Important: the Logo and the Main Image are only applicable for the Standard Website Version. For a Premium Website, you should set a logo and a main image in the Layout Settings.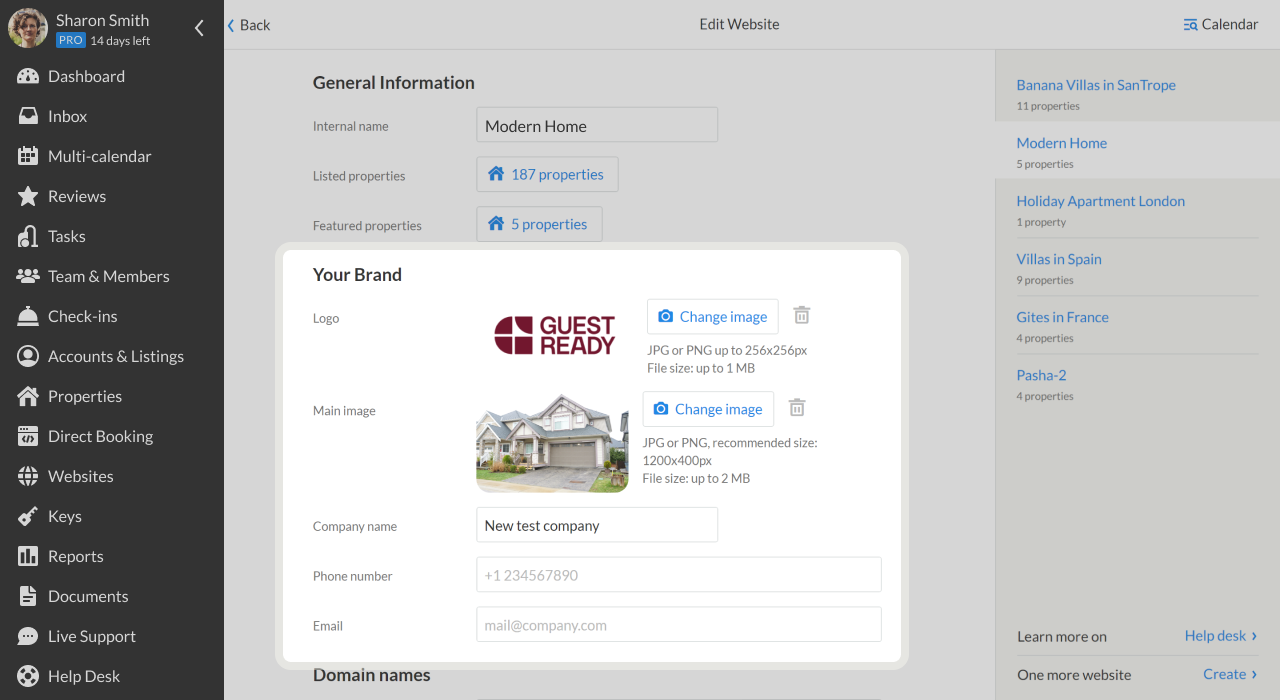 Domain Names
In this section, you can set up a domain name. You can choose a subdomain that we provide to you for free (staycation.igms.com), or you can connect your own domain, if you already have one.
To do that, click Set Up, enter the domain name, and go to your domain's DNS page to create or modify DNS records.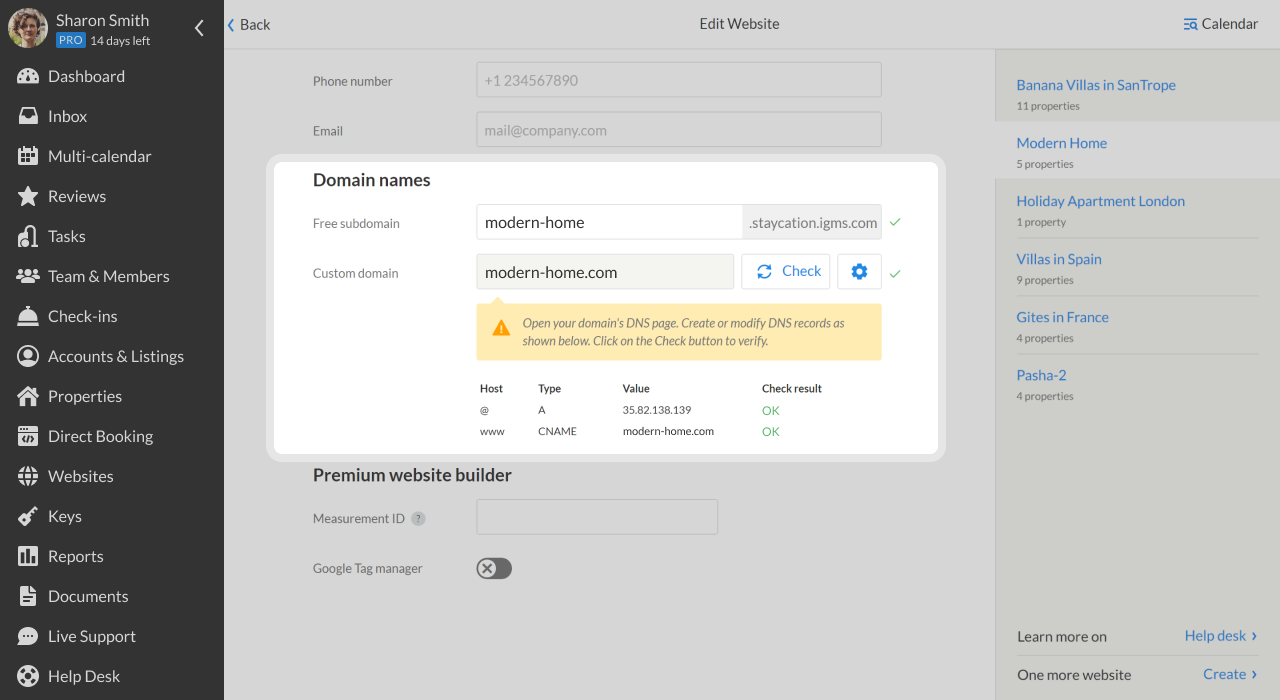 SEO
Once your website goes live, it's always good to monitor the flow of visitors and extract valuable insights about your audience. Google Analytics, by far the biggest web analytics platform in the world, can help you track the performance of your website. It allows you to use the best Search Engine Optimization (SEO) practices to maximize your website's visibility. Furthermore, Google Analytics can help you understand who your website visitors are, enabling you to take actions accordingly and create new content tailored to your audience.
Where can I find a Google Analytics Measurement ID?
Go to your Google Analytics Property and click on

Admin

on the bottom left.

Under

Property

, click

Data Streams

Click on

Web

Click on your web data stream name

Your

Measurement ID

is in the top right.
If you use Google Tag Manager, you can set it up below by enabling the toggle and adding the necessary tags.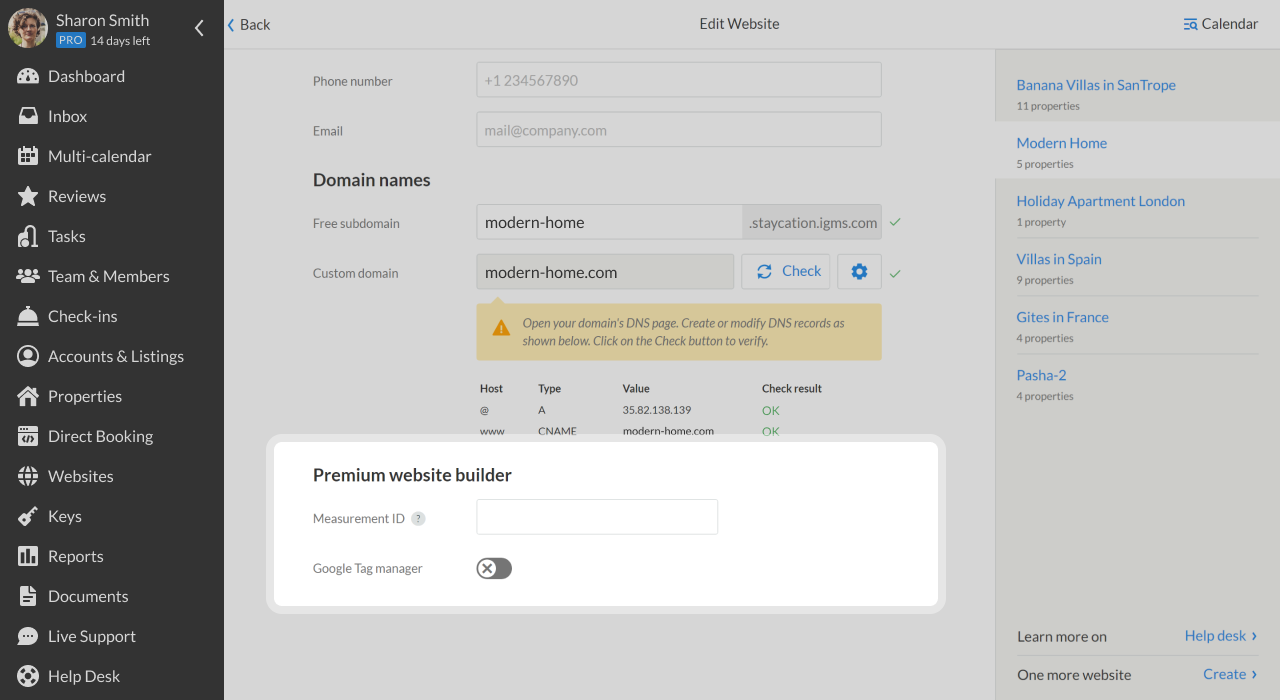 If you have any questions about the Website Builder settings, please contact our Customer Experience Team via Live Chat or by email at support@igms.com.