iGMS has a direct native integration with the biggest channels from the Vrbo/HomeAway Family, that include Vrbo, HomeAway, the regional HomeAway platforms (Canada, Mexico, Sri Lanka, the UK, Italy, Spain, Portugal, the Netherlands, Sweden, Norway, Finland, Denmark, Poland, Greece, and Australia), FeWo Direkt, Vacation-Rentals.com, AlugueTemporada, Homelidays, OwnersDirect, Stayz, HomeAway Luxury and Abritel.
Please note that iGMS does not support Bookabach, Toprural and some HomeAway regional platforms not mentioned in the list above.
Here is how you can integrate a Vrbo/HomeAway account with iGMS. The process will be similar for other platforms mentioned above and takes only four steps.
Step 1 – Connect Account
Proceed to Accounts & Listings and click on the blue button Connect New Account.
After that, click Vrbo or Homeaway button and proceed with instructions.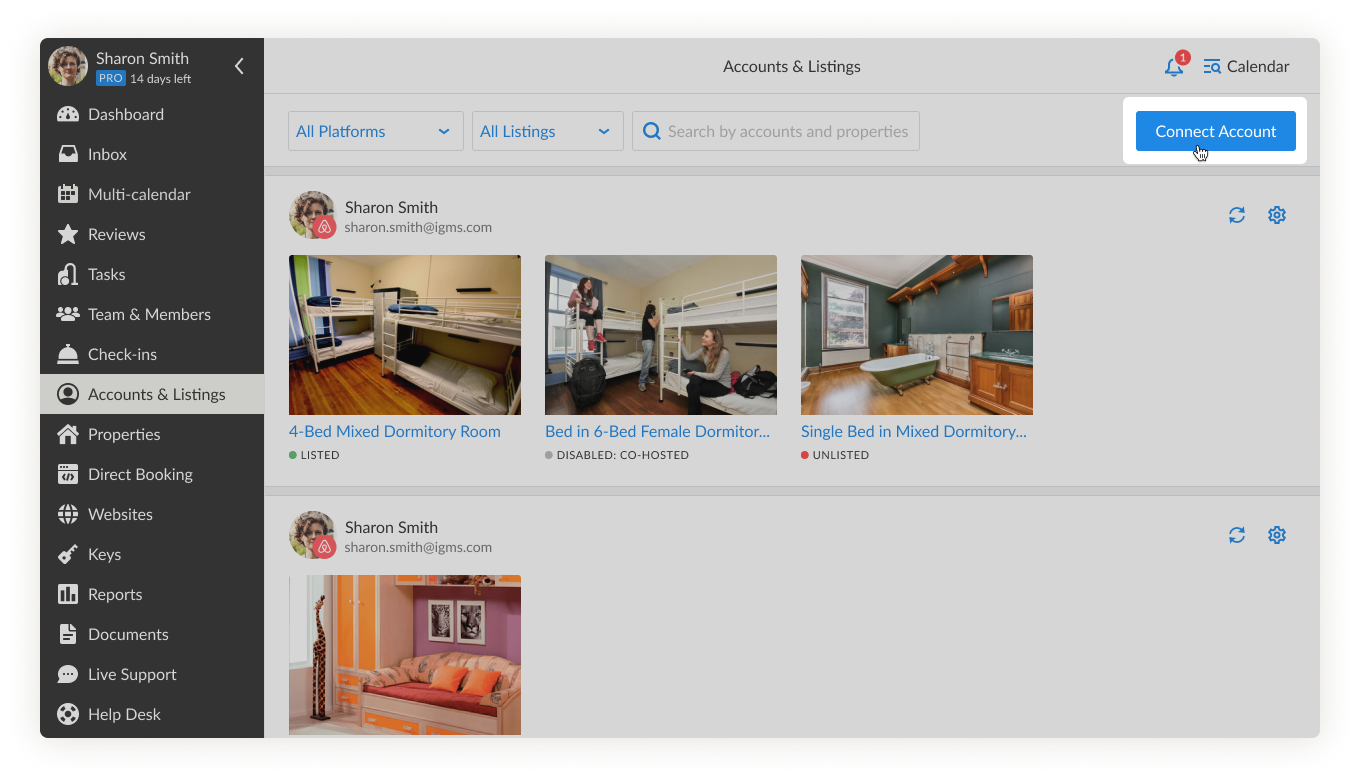 Step 2 – Provide Credentials
Type in your HomeAway account email and password and click Next.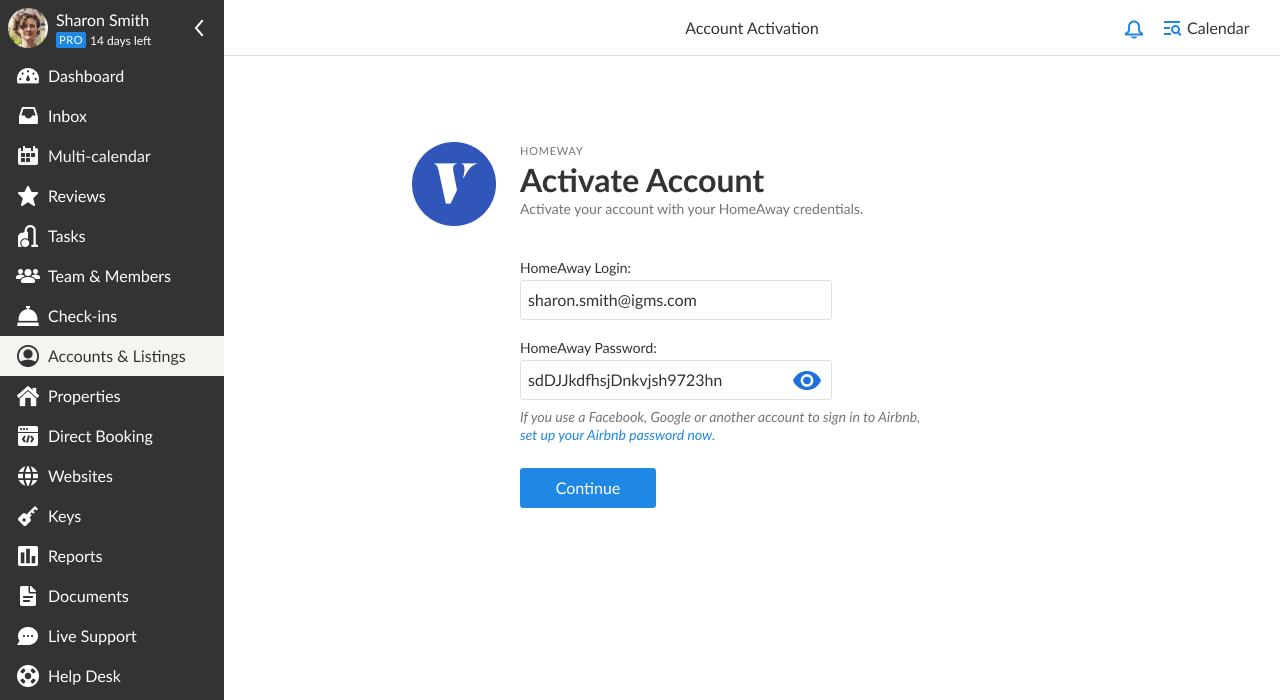 Step 3 – Send SMS
You will see your phone numbers connected to the HomeAway account. Due to security reasons, the number is hidden and you will only be able to see the two last digits.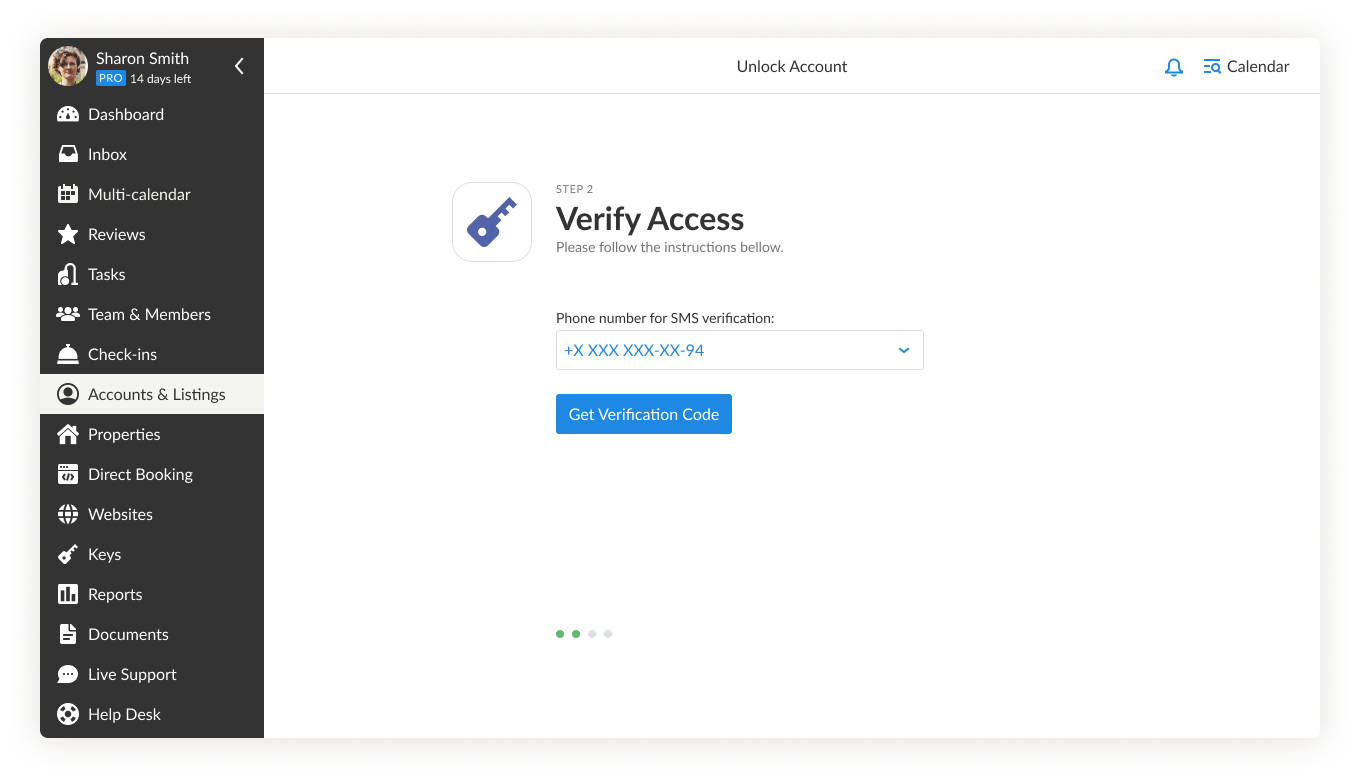 In the event that you have more than one phone number associated with a HomeAway account, click on the arrow to choose one from the drop-down menu.
Note: Make sure that it's an active phone number.
Once the number has been selected, click Next to send the verification code by SMS.
Step 4 – Complete Verification
Type the verification code that you have received via SMS into the new field, and click Next.
If you haven't received the code, please follow the instructions below the code field and request the code again.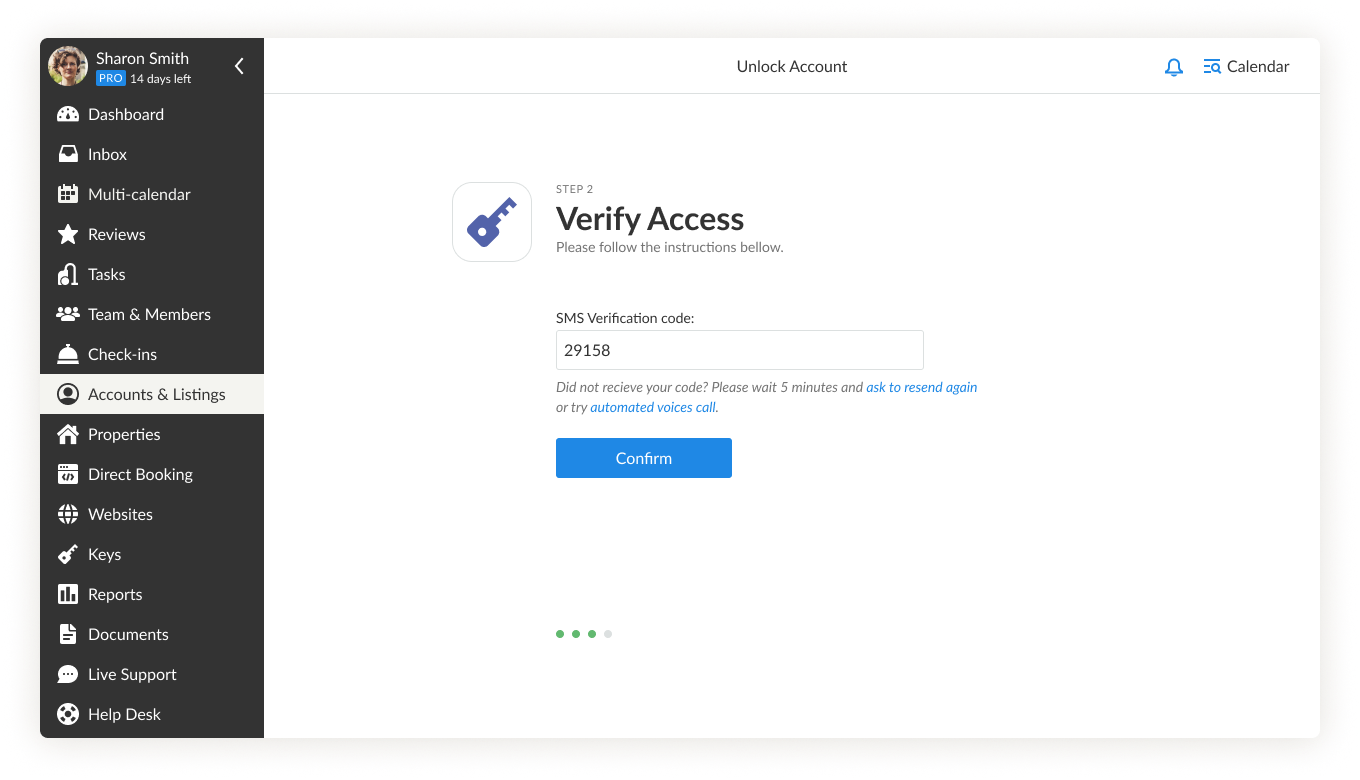 Note: the code is sent by the HomeAway website, not our application. If you have issues receiving the code, please contact the HomeAway support team.
Congratulations! Your account has now been successfully connected.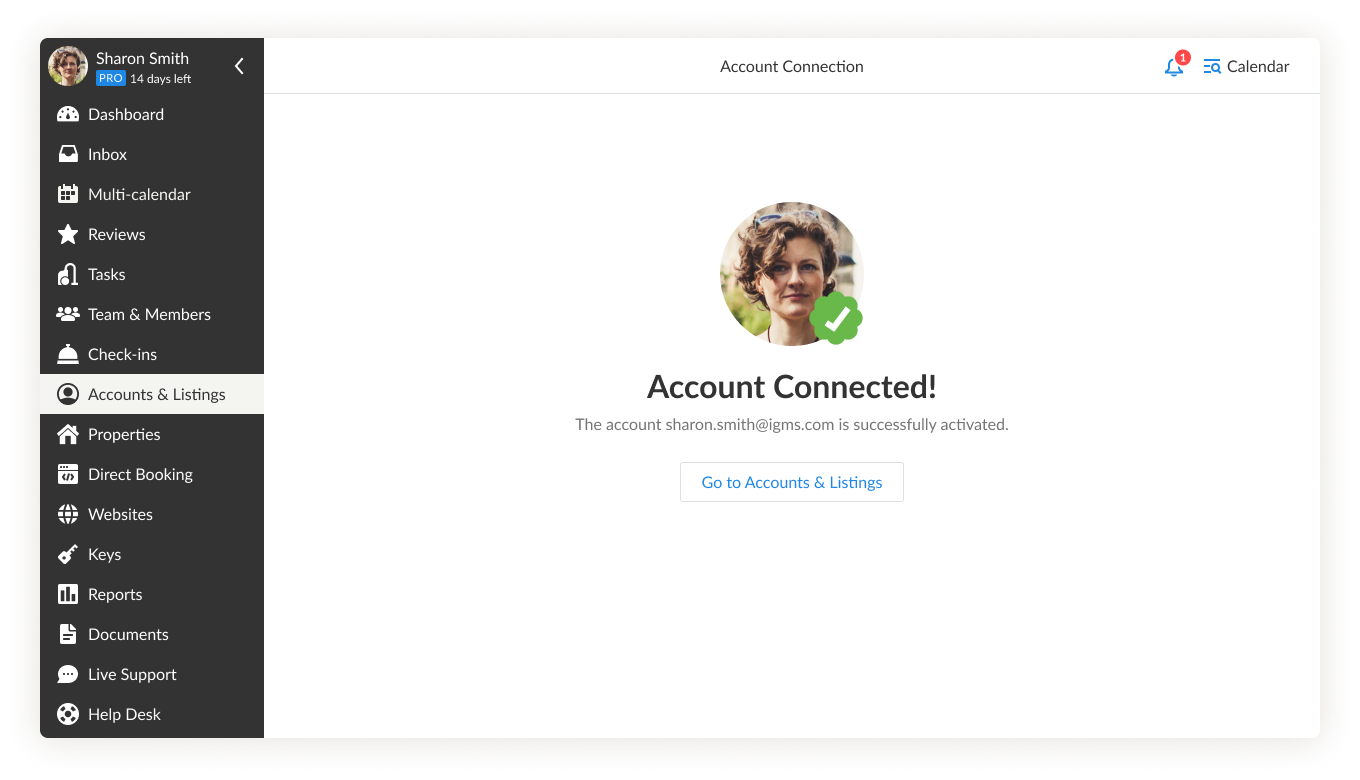 Click 'View Listings' to see your active Vrbo/HomeAway properties in the Accounts & Listings page.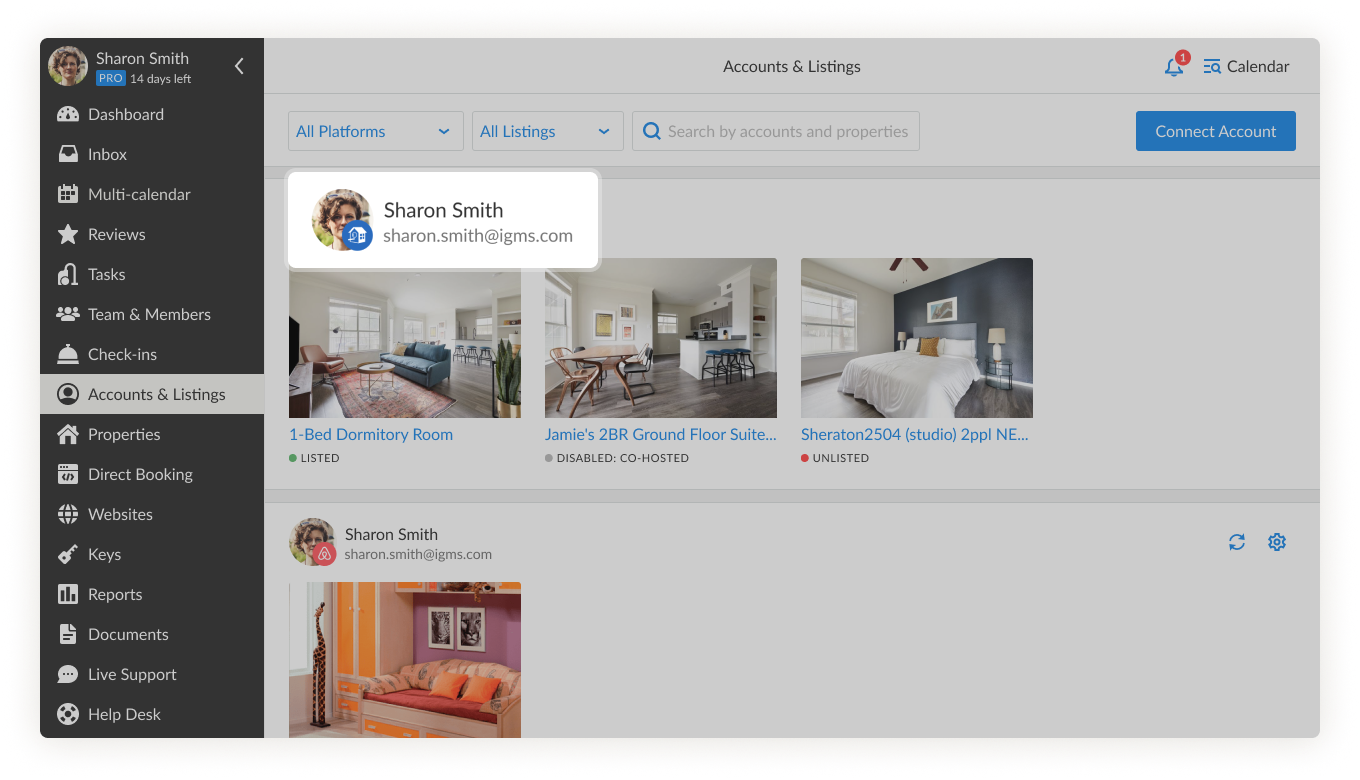 You can also identify them in the multi-calendar by the HomeAway logo.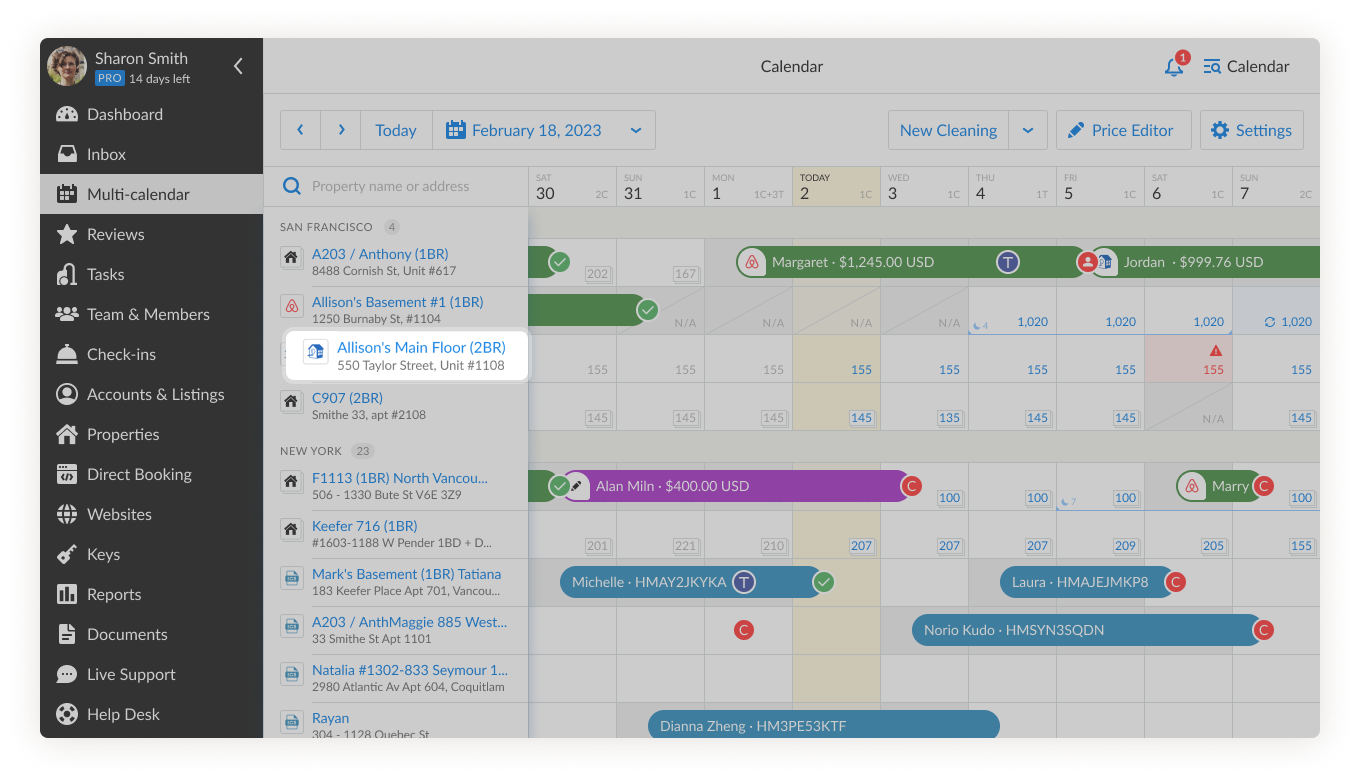 Which iGMS Features Are Supported Under HomeAway Family Accounts?
Calendar Synchronization
Native integration allows you to synchronize calendars from the HomeAway family channels which will help vacation rental property managers to avoid double-bookings. Please note that to enable this feature, you need to add all active channels to the property.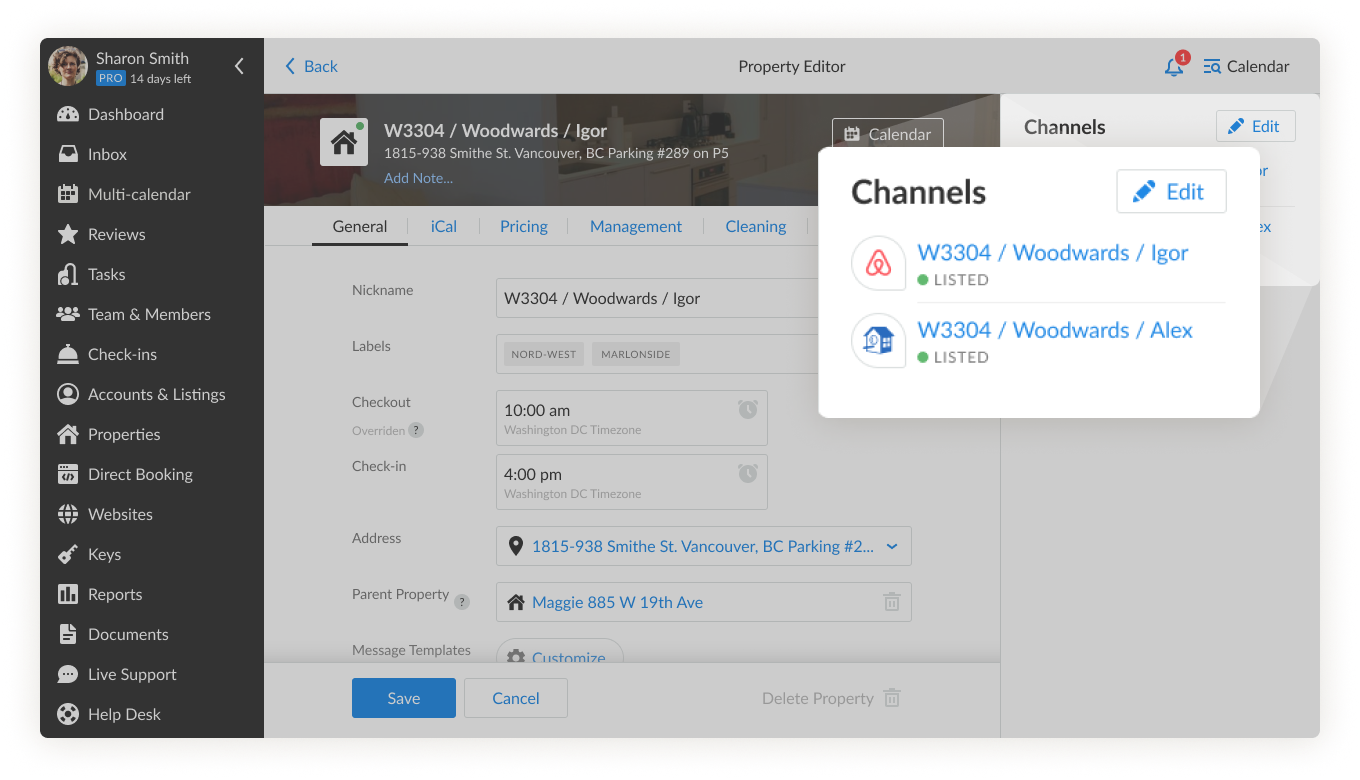 Guest Communication
When you enable the native integration with HomeAway/Vrbo, you can communicate with your guests via the Inbox and manage message templates for all channels in one feed. Once you connect your HomeAway accounts to iGMS, the general templates (blue ones) will also be sent to guests who make reservations via the HomeAway Family. There's no need to adjust the settings.  
Although, if you plan to use specific templates for HomeAway/Vrbo guests, you can create channel-specific templates in the Property Editor or in the Inbox by choosing the exact channel.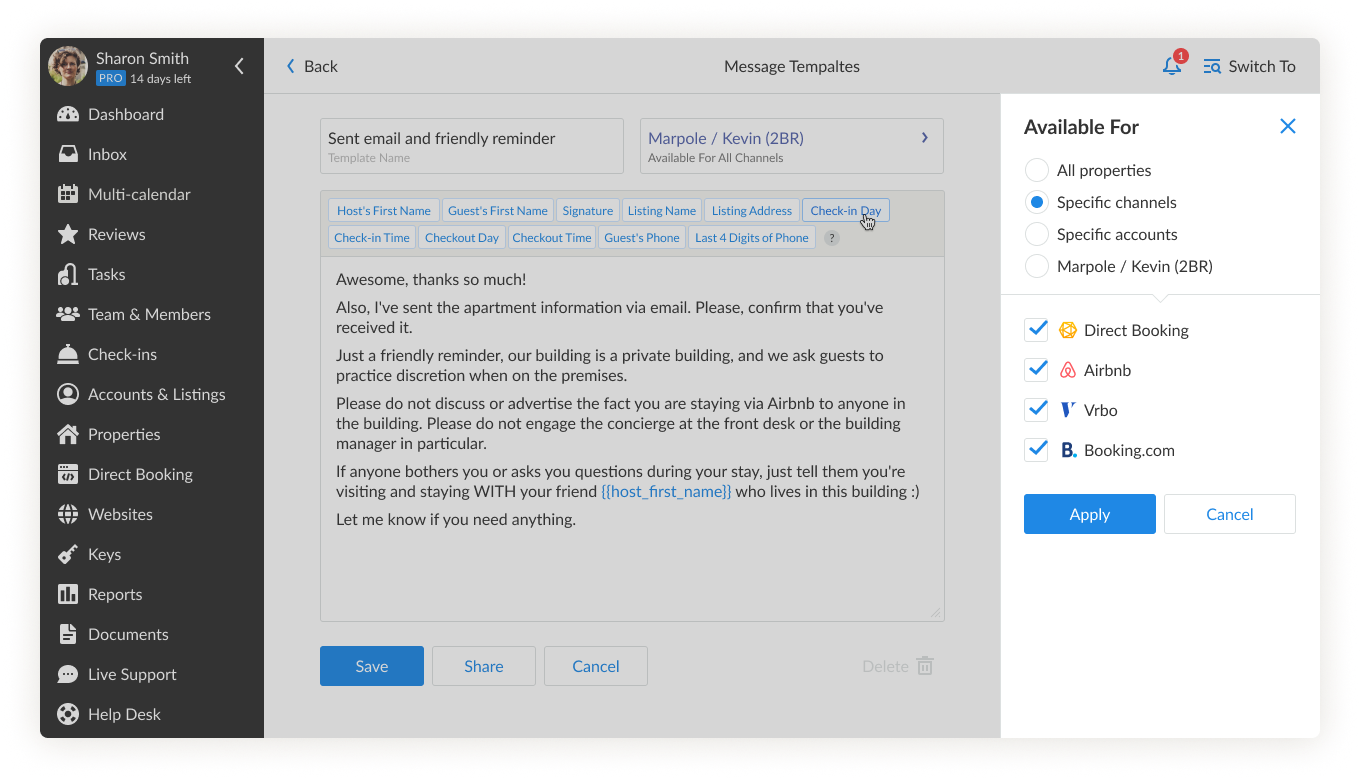 Important: You can send special offers to your Vrbo/HomeAway guests via the Inbox too.
Pricing Management
iGMS supports pricing management tools for Vrbo and HomeAway listings. Hosts can set up discounts, adjust the minimum stay, manually change prices and availability for the properties according to the chosen pricing strategy.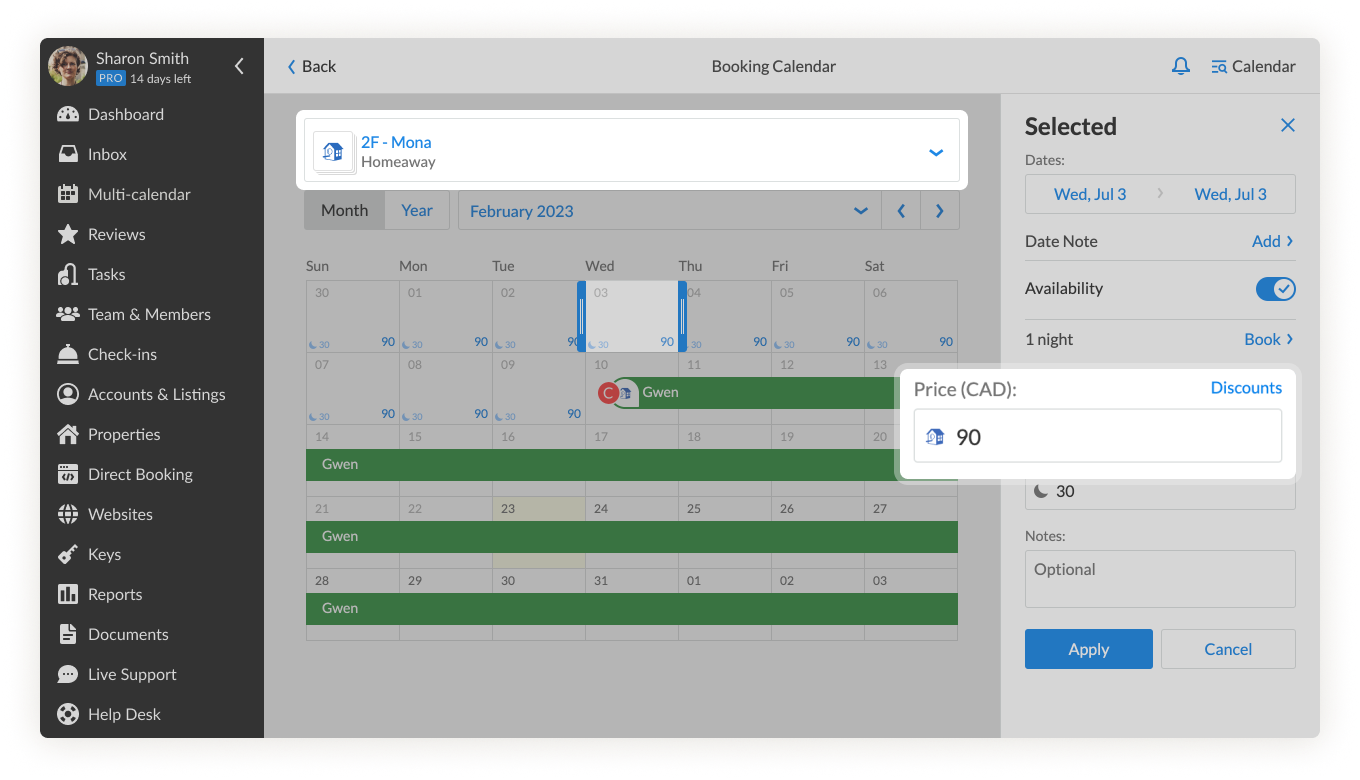 Please note that you can set up different nightly prices for each connected channel, if needed. For example, you have a property listed on Airbnb and Vrbo channels. In the Reservation calendar, you may put $100 as the nightly price for the Airbnb listing and $115 as the nightly price for the Vrbo listing.
Team and Cleaning Management
Once you have integrated your Vrbo/HomeAway listings with iGMS, you will be able to provide your team members with the needed level of access the same way it works for your Airbnb listings.
Cleaning tasks for Vrbo and HomeAway also work the same way as for Airbnb properties.
Can I Add My HomeAway Account Without Connecting an Airbnb Account?
Yes. Please follow this link to connect your Vrbo or HomeAway accounts directly to the iGMS platform.
If you have any questions regarding connecting the account, please contact our Customer Experience Team via support@igms.com.
Things to keep in mind
iGMS supports the Reservations report only for HomeAway and Vrbo listings.

If you have already connected your HomeAway and Vrbo listings via iCal, but you plan to use a Channel Manager feature and unite channels for one property, we strongly recommend that you remove iCals from the property editor.

If you get an alteration request from your HomeAway/Vrbo guests or you are about to initiate it by yourself, you should manage it on the HomeAway/Vrbo platform directly.
iGMS plans to support review management and automation tools for HomeAway listings in the near future. Currently, we recommend that you manage reviews on the HomeAway, Vrbo and other vacation rental platforms directly.