Depending on your role and responsibilities in the vacation rental management team, you can customize the Multi-calendar view and content displayed. The new iGMS Multi-calendar has several adjustments and views that help you to structure your personal workflow. 
How many Multi-calendar modes are available?
The new Multi-calendar has two view modes: Full View and Compact View. By default, you access the Multi-calendar in the Full View mode.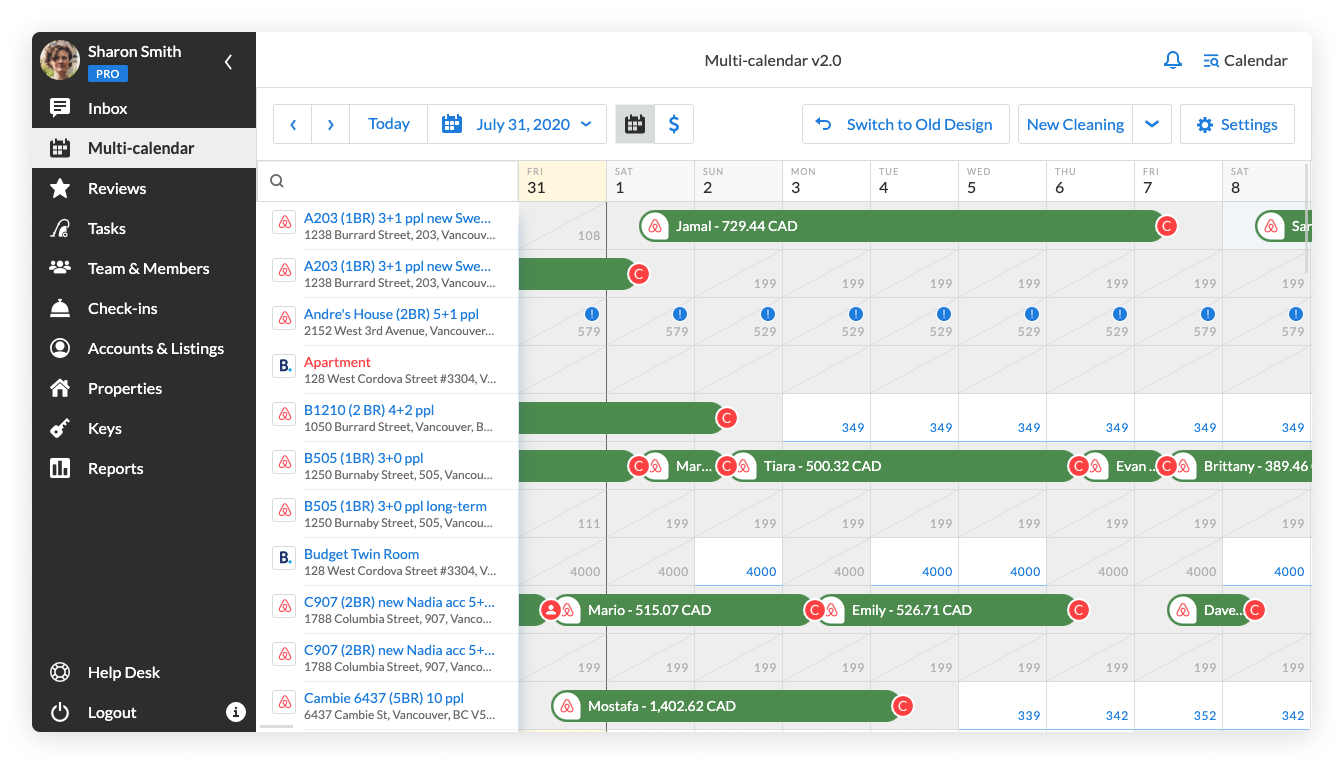 Compact view reduces white space and visual elements to maximize your workspace when working with the Multi-calendar. This vacation rental calendar setting will be particularly useful for hosts who operate multiple vacation rental units. 
Here is how the Compact Mode looks: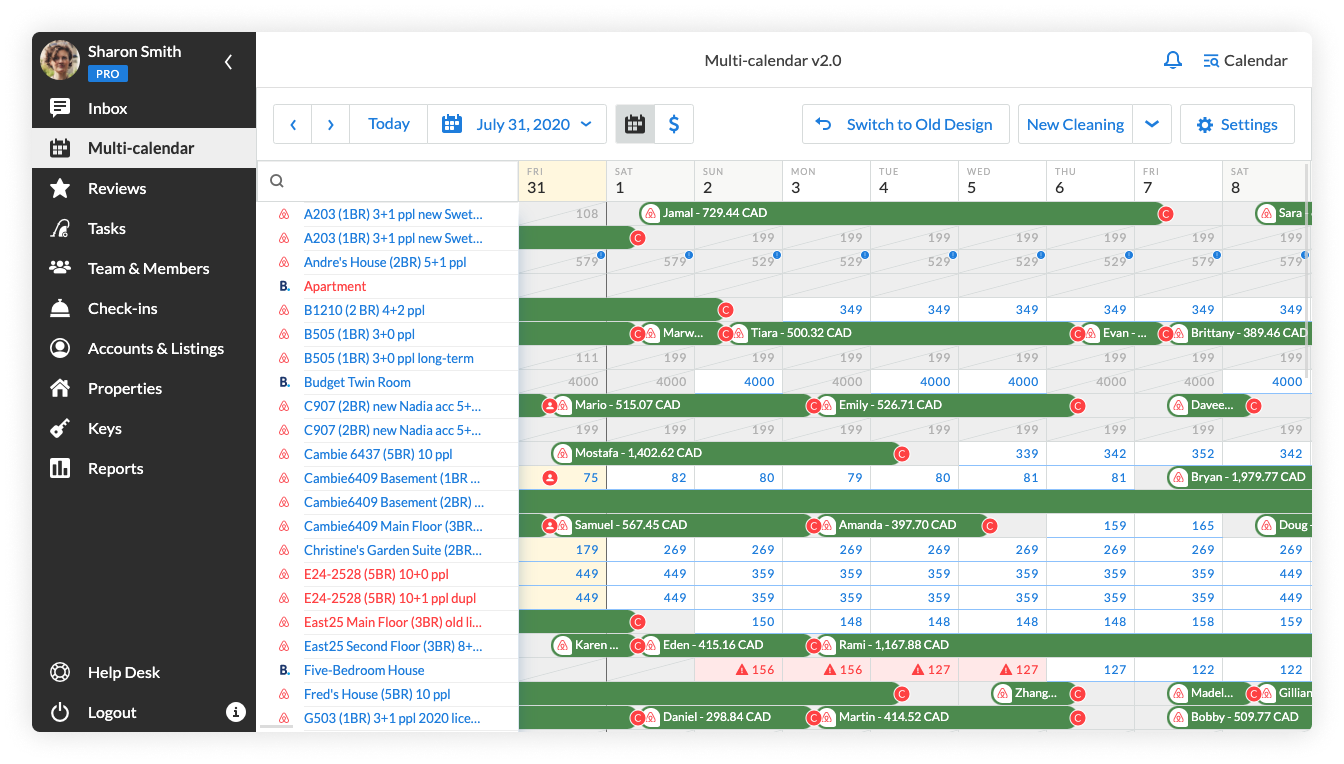 The Compact Mode allows you to navigate to your properties or reservations quicker.
How can I manage data displayed on the Multi-calendar?
The new settings allow iGMS users to adjust the content of the Multi-calendar. For example, you may want to hide specific data about reservations. To customize the Full View of the Multi-calendar, hit the Settings button at the top right corner: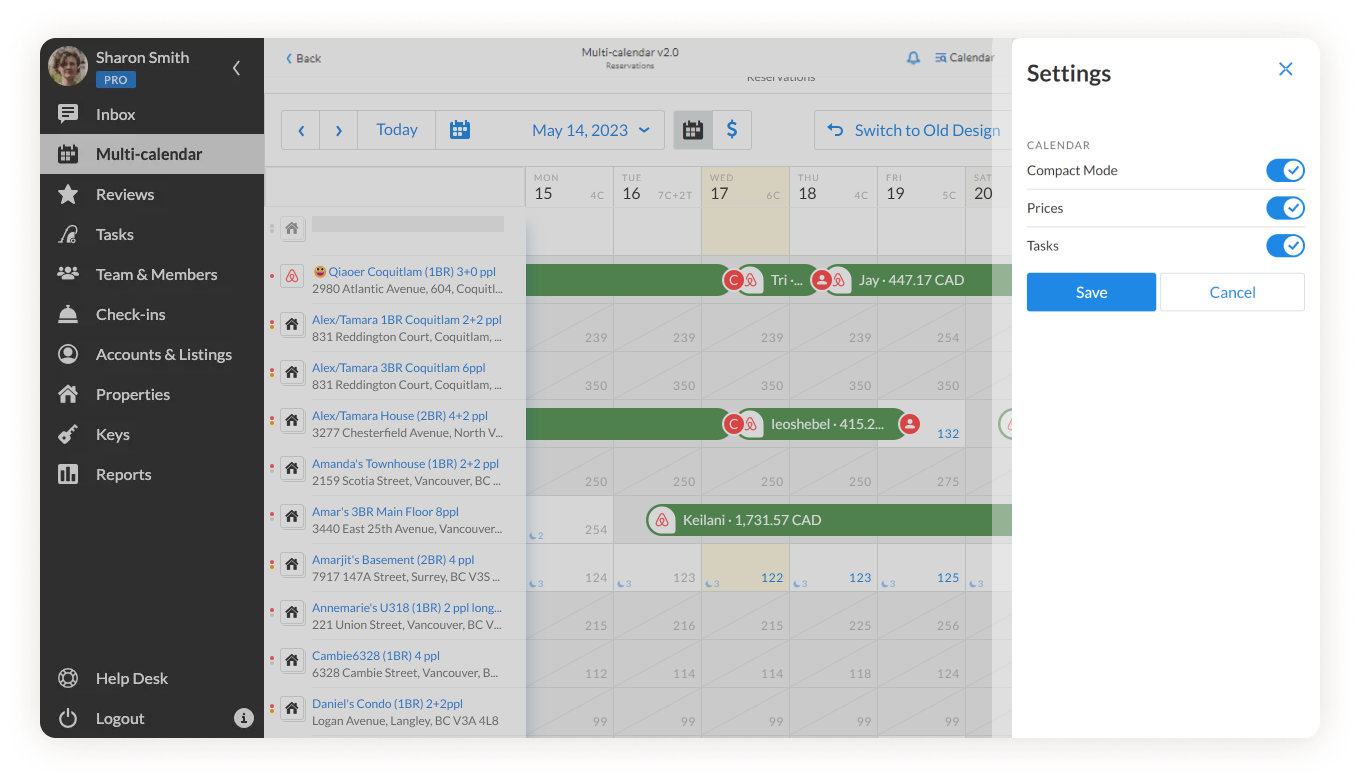 In the drop-down menu you will see several toggles that modify the calendar's look: 
Compact Mode

toggle enables the compact view of the Multi-calendar.

Prices

toggle controls if rates are displayed or not.

Tasks

toggle shows or hides cleanings and tasks.
To configure the content you want to display or hide from the Multi-calendar, enable the needed toggles and click the Save button.
How to enable the old version of the Multi-calendar
If you need a bit more time to explore the new functionality, you can switch to the old design. To do this, click on the Switch to old design button.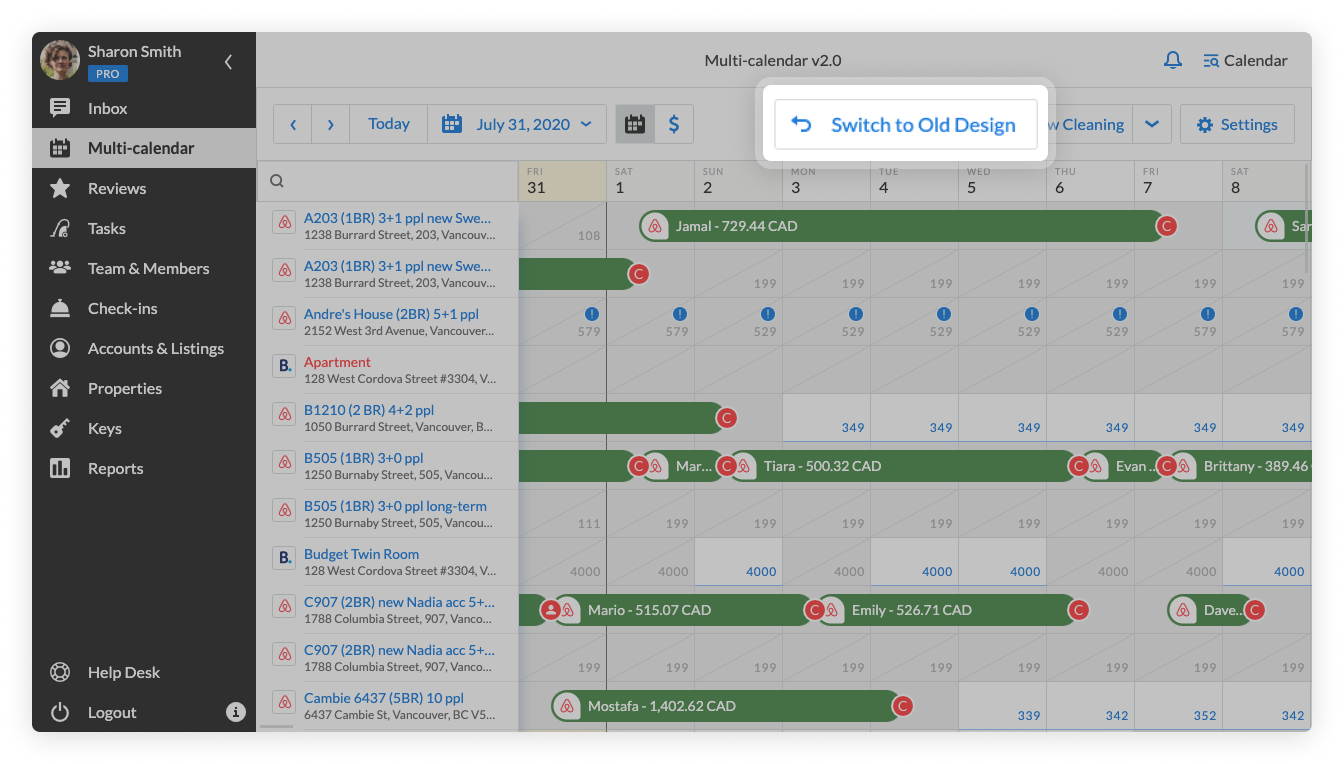 Things to keep in mind
The Settings menu can't be accessed via the mobile application.

The Settings menu will be available on the New Multi-calendar view only.