When you have a question or a technical issue to report, you want to know about all the possible ways to do that. Here is our full iGMS customer-aid kit guide. 
Your customer support options depend on your chosen Subscription Plan: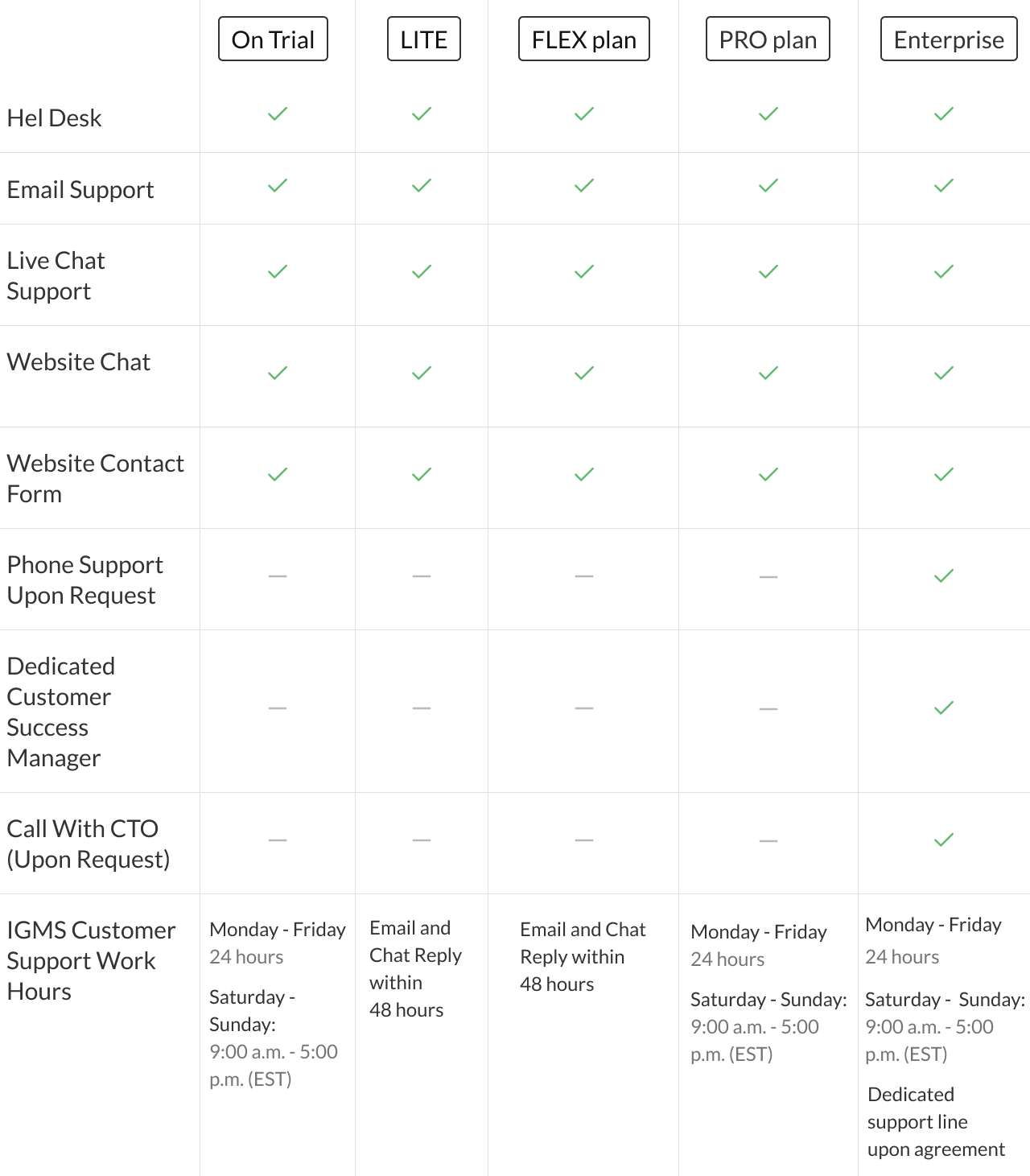 The iGMS Help Desk is one of the informative resources that you can find on the iGMS Learning Hub by clicking on the respective button at the top of the main page menu.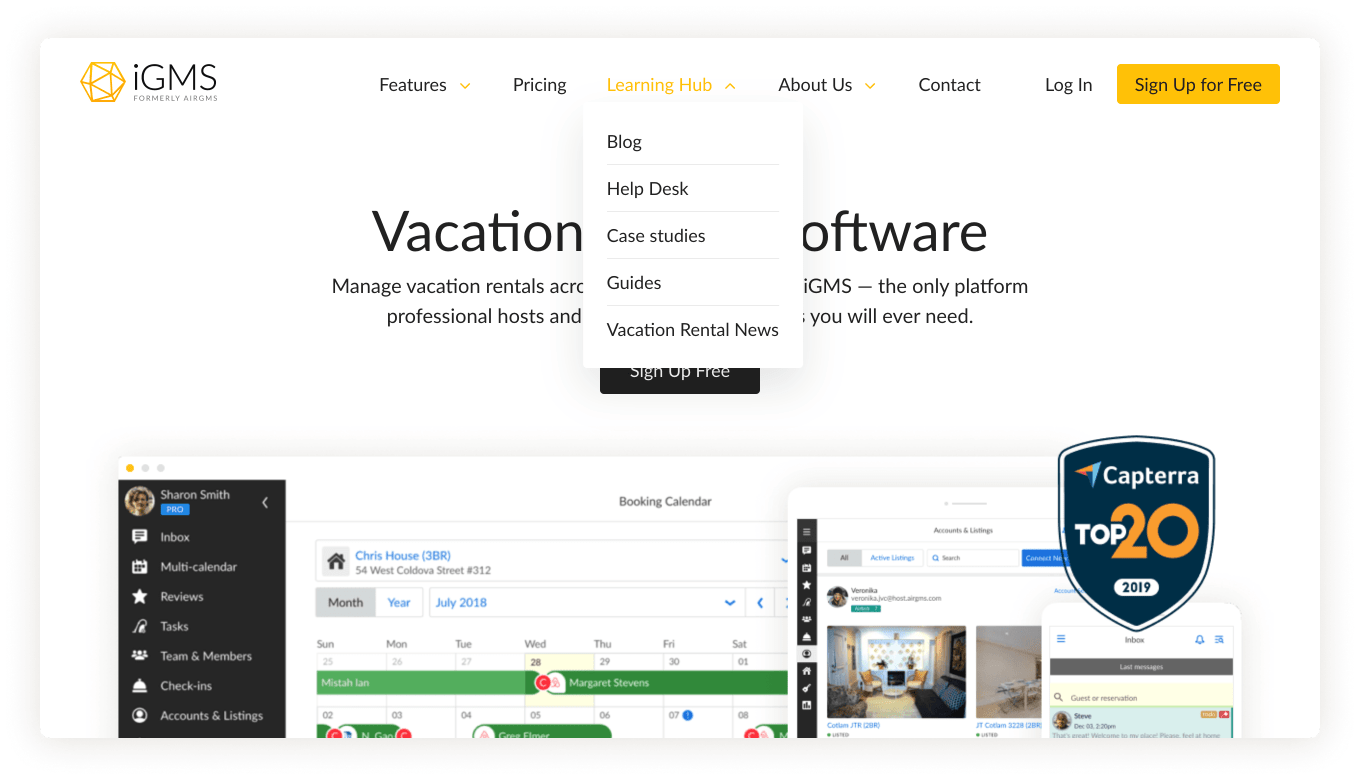 The Help Desk library has articles about iGMS system processes and its management tools. Grouped under separate functionality titles, our guidelines give you a quick, but thorough, overview of the features and how they can be applied. You can also use our search bar to type in the question and the related articles will appear in the drop-down menu.
The Website Live Chat button is featured in the bottom left-hand corner. Just click on it to let our Customer Experience team know about your concerns or that assistance is required, giving as many details as possible. Check our issue reporting guidelines in How to submit a request via the direct form on the website part below.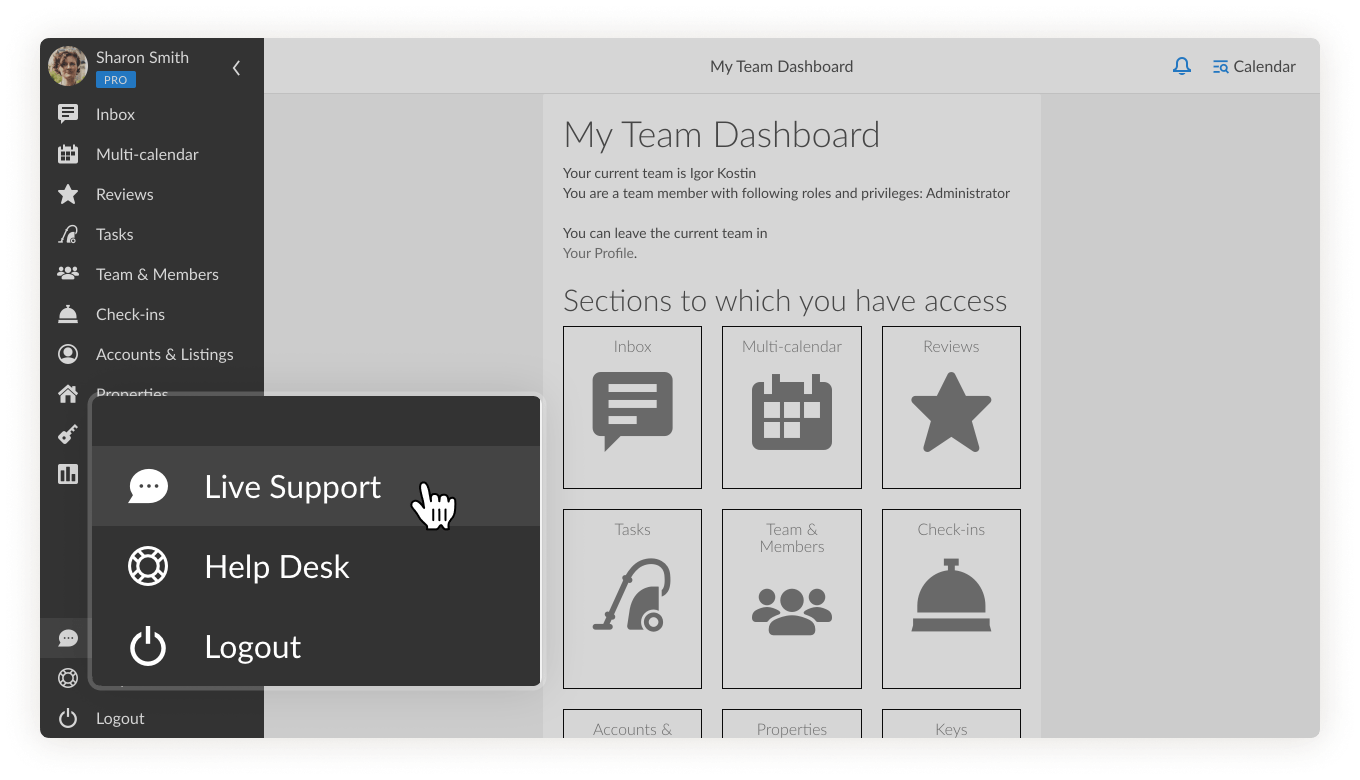 You will find the Website chat bubble on our main page. Feel free to use it for any questions or concerns you have. However, we do recommend to use the Live Chat Support within the iGMS product, especially if it comes to any urgent questions.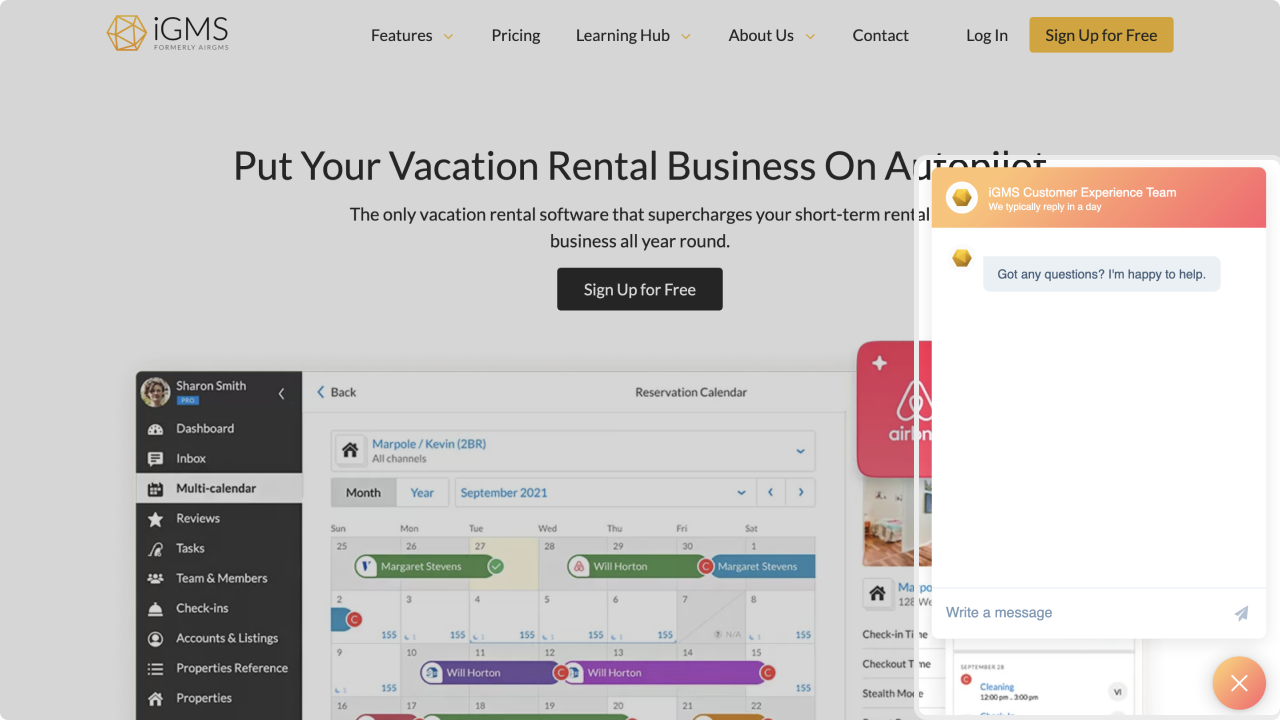 Conact us form on the website
Сlick on the

Contact

button in the main menu at the top.

Describe your request in the main body of your email. When reporting a technical issue, ensure you shortly describe how the expected behavior differs from what you see on your end and your steps preceding the issue.

Specify the iGMS account email address, titles of the listings, dates/guest's name for the reservation, or the email address of the team member having the issue
Clarify with screenshots, videos or iCal samples, if the issue occurs on the desktop or mobile version, only for you or for your team, OS, browser and mobile device model used

Observing our issue reporting guidelines will really facilitate the resolution process and let our Customer Experience team help you the best way possible.

Complete the

Name

and the

Email or Phone

fields with the respective data and click on

Send

.
You'll be notified about the outcome within 48 hours.
The iGMS Customer Experience team is available online Monday – Friday: 24 hours
Saturday – Sunday: 9.00 a.m. – 5 p.m. EST