Beyond is a dynamic pricing software that allows you to apply suggested pricing strategies and min stay rules across all the connected channels: Airbnb, Vrbo, and Booking.com. 
Integrated with iGMS, Beyond is perfect for managing your short-term rentals' prices and availability, based on data-driven insight, automation rules, and customization.
Note: To complete the integration, you need a working Beyond account.
How do I import iGMS' properties to Beyond?
Log in to Beyond's dashboard. Click on the

Get Started button.



Select

Other

from the list and click

Continue.


In the next step, select My Property Management System (PMS) and select iGMS from the drop-down.


Click Continue.



Now it's time to

link your iGMS account

.



You will be redirected to the iGMS account authorization page. If you have not logged in to iGMS yet, you can do it now.

Click on Allow.

After that, the listings will automatically sync and populate in your Beyond's dashboard.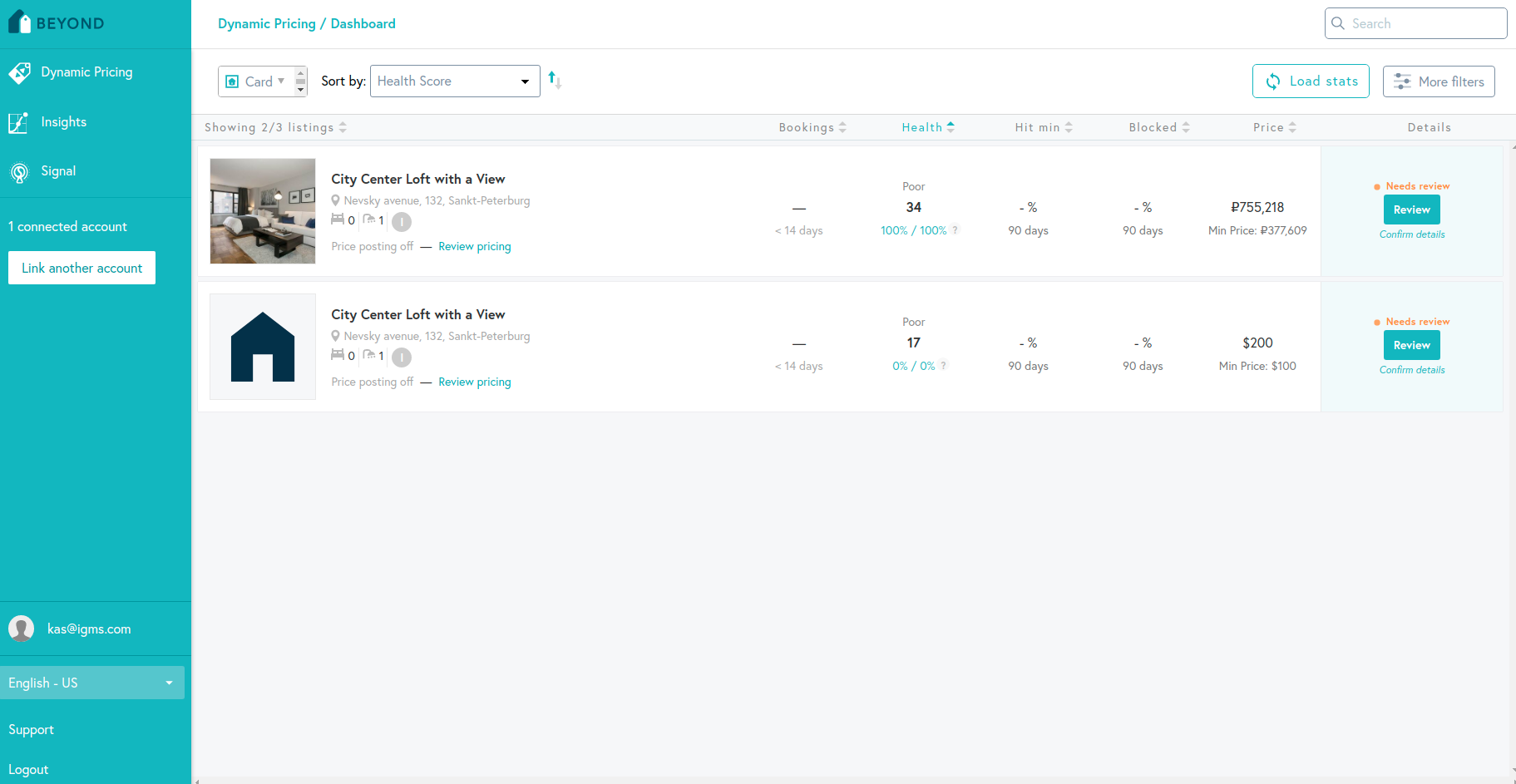 How do I sync iGMS with Beyond?
Go to iGMS'

Accounts&Listings section and click on the listing you'd like to manage with Beyond.



Navigate to the

Pricing tab

and click on

Integrate

in the

Dynamic Pricing

section

.

If you have already connected another dynamic pricing tool to this property, click on the three dots at the corner and click Connect another tool.


Select Beyond from the list of the dynamic pricing tools available.

Connect the account.
Where can I see my Beyond rates and min stay information in iGMS?
Once the initial sync is successfully completed and Beyond's rates and min stay rules have been shared with iGMS, you can see them in the iGMS Multi-calendar and Single Property Calendar.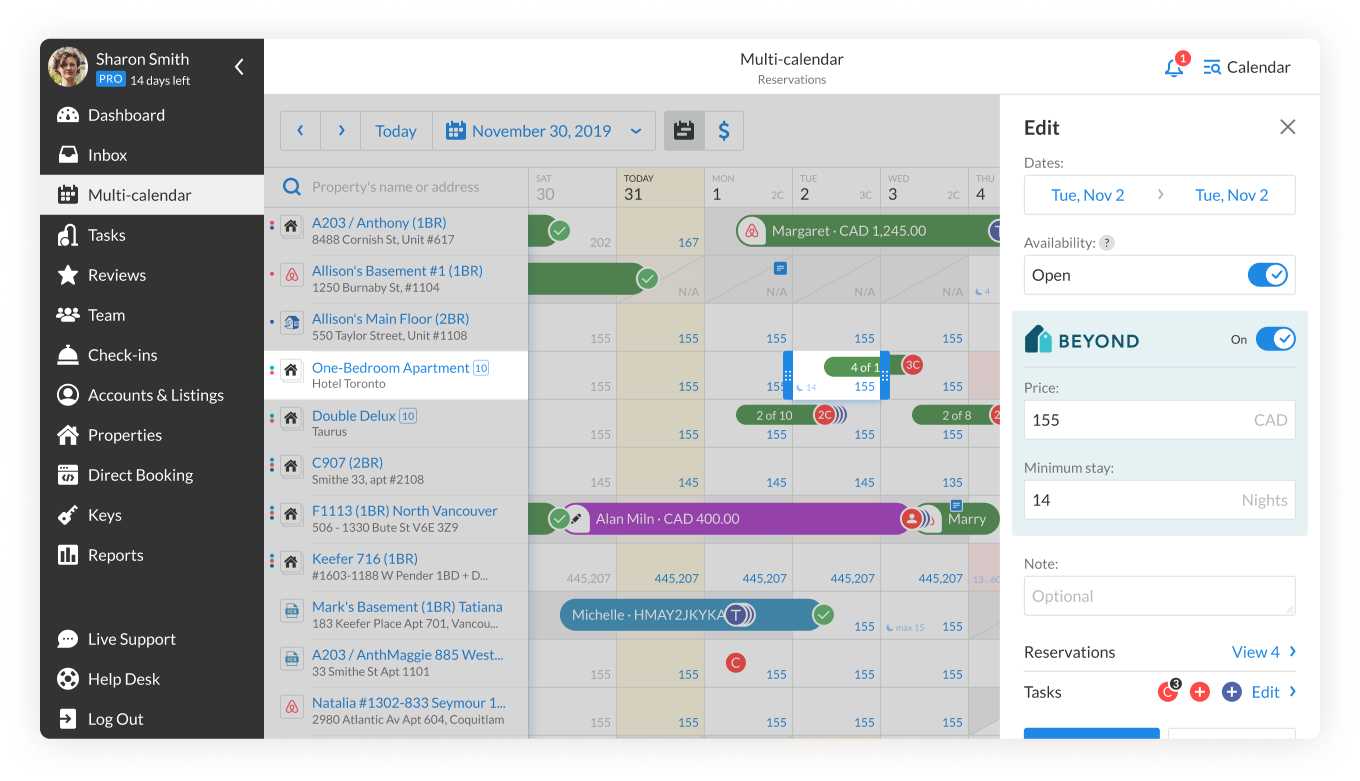 Note Beyond rates and min stay rules are updated in iGMS once per day and within a few minutes if any changes were applied. The frequency of the sync processes is regulated by Beyond and cannot be adjusted manually on iGMS. If you are experiencing any issues with the price synchronization, you can contact the Beyond support team.
If you have more questions about the Beyond integration with iGMS, our Customer Experience Team is here to help you in Live Chat or via email.