iGMS partners with Turno, an online platform that helps vacation rental hosts with turnovers by offering them solutions to schedule a cleaning. In addition, Turno also helps to find local cleaners.
What does Turno do?
By integrating Turno and iGMS,  you can connect your existing Airbnb, VRBO, and Booking.com calendars to automatically schedule your cleaners via SMS text messaging, and email.
Auto Scheduling: the application helps you to schedule cleanings with automatic assignments, delegation, and acceptance. No more waiting to see if your property will be ready for your next guest.


Auto Payments:

you can pay your cleaners directly. On average, it takes five minutes per transaction to make a payment to a cleaning company.
Other benefits include but are not limited to:
In the event no one is available for your cleaning turnover, you will be notified and given the option to find a cleaner in your area for your turnover from Turno marketplace. 

Turno offers automatic Calendar Sync with iGMS in one central location.


Turno gives you the tools you need to succeed with autopay, customized schedules, guest checkout, and review management.
Integrating your Turno account with iGMS
Important note: To complete the integration, you need a functioning TurnoverBnB account.
Go to the

Turno website

.





Sign up and follow the simple steps to create an account.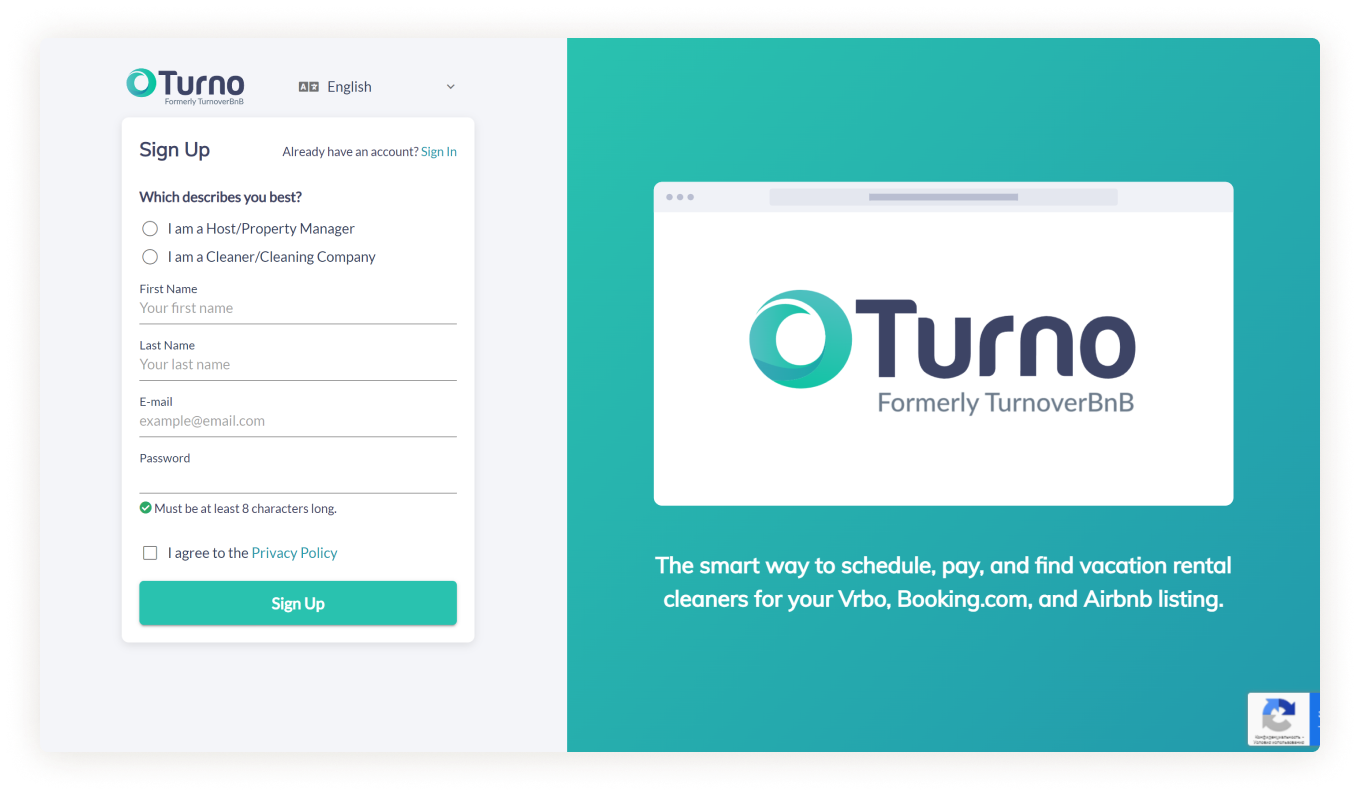 Once you are set up, you can connect Turno to your IGMS account from your Dashboard.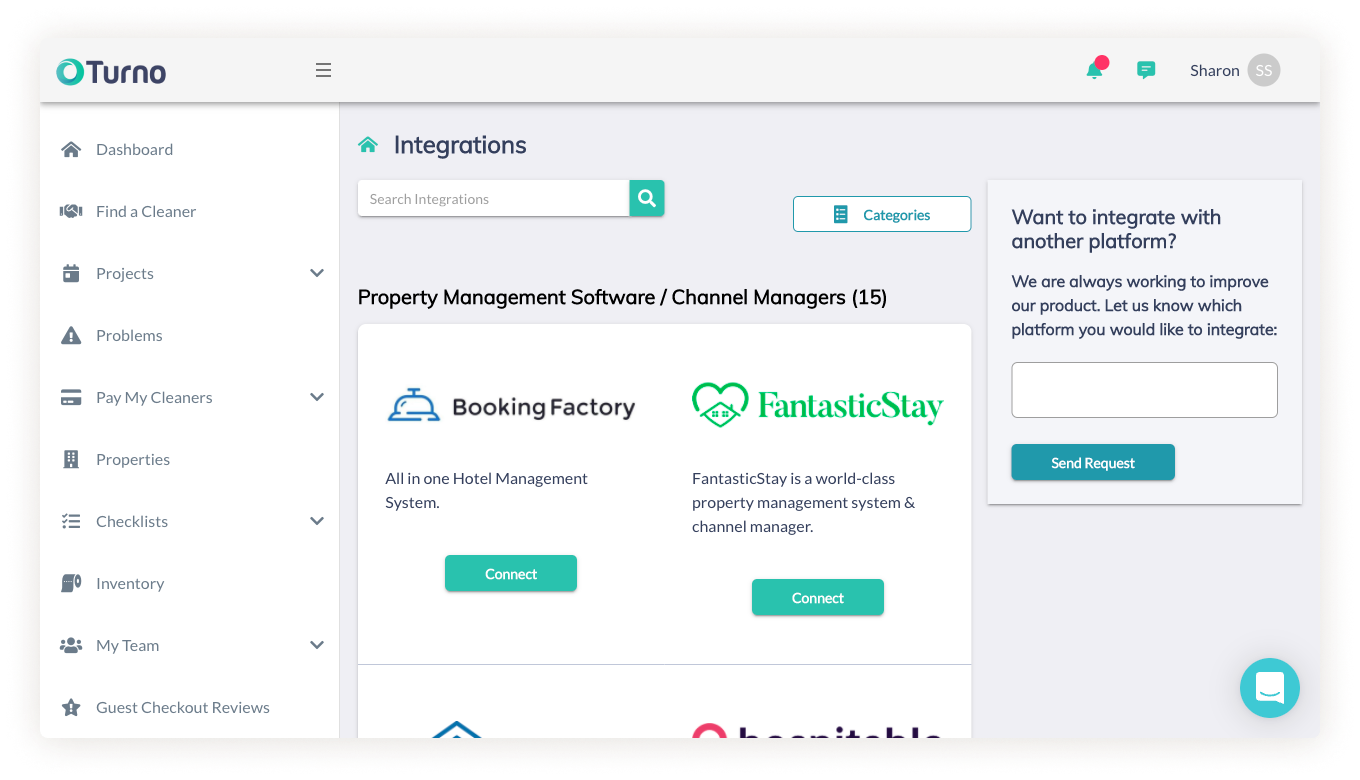 How do I connect my iGMS account to Turno? 
Once you are logged in to your Turno account, follow these steps: 
Access your dashboard and click on

Settings

and then

select

Integrations

.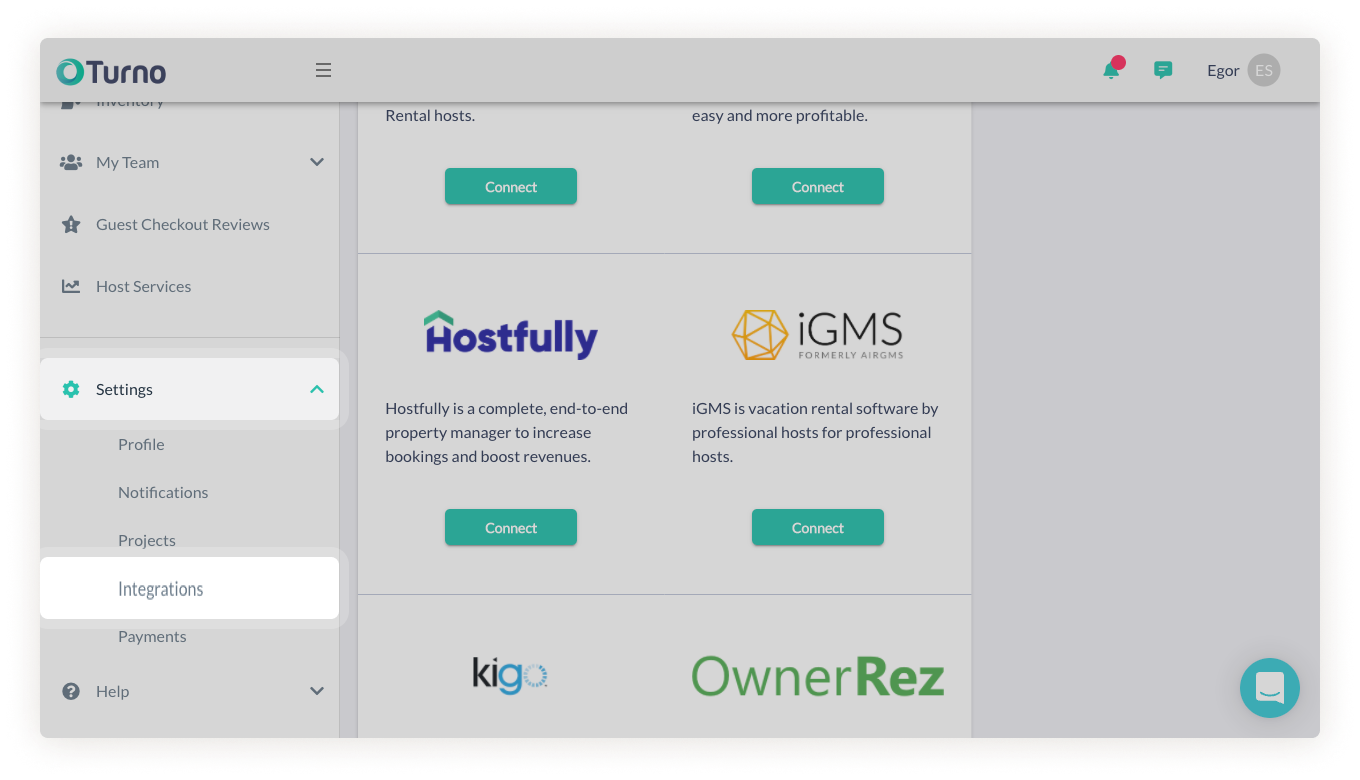 2. Scroll until you find iGMS, and click Connect.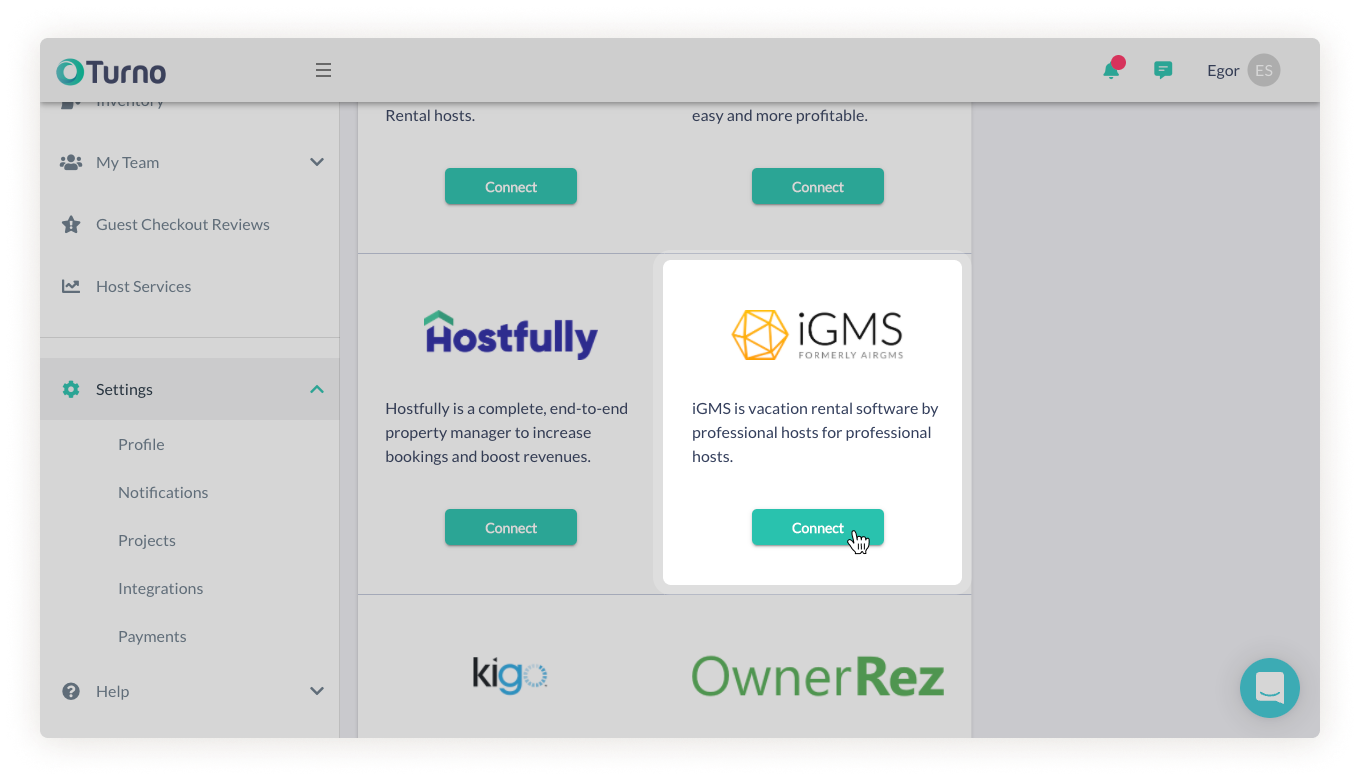 3. On the following page, click Allow to authorize Turno to connect your iGMS Account.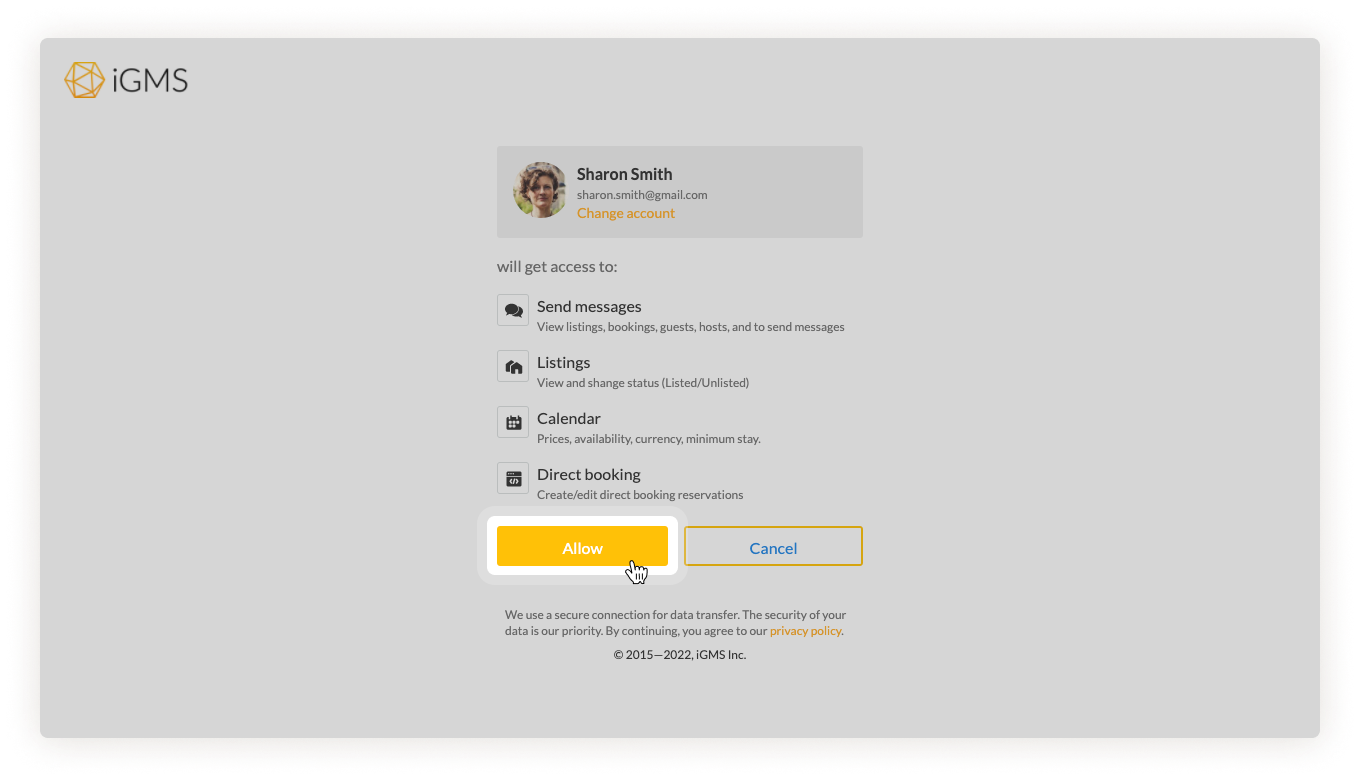 4. Once you have clicked on Allow, the listings you have with iGMS will be displayed.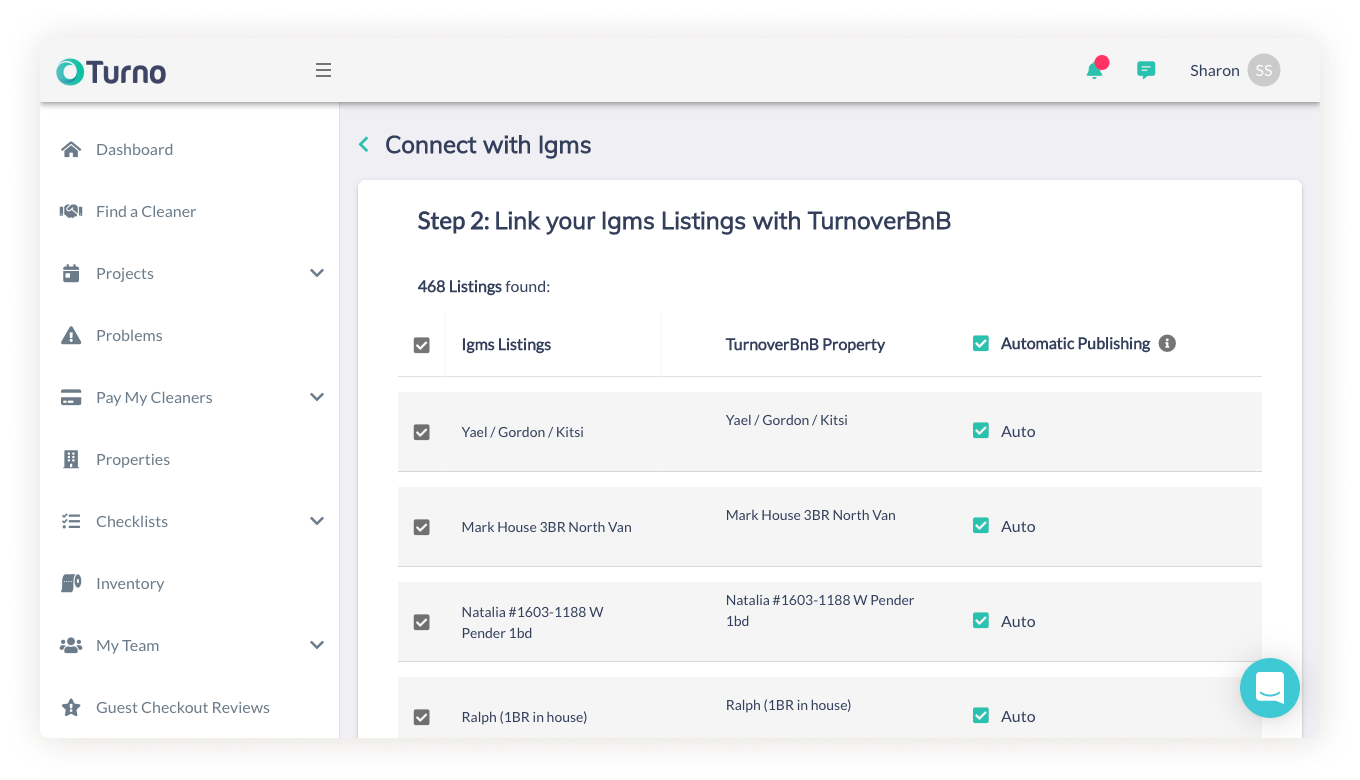 5.  Select the listing you want to integrate. Click on Link Listings bottom right of the screen. Or create a new property here by clicking on New Property.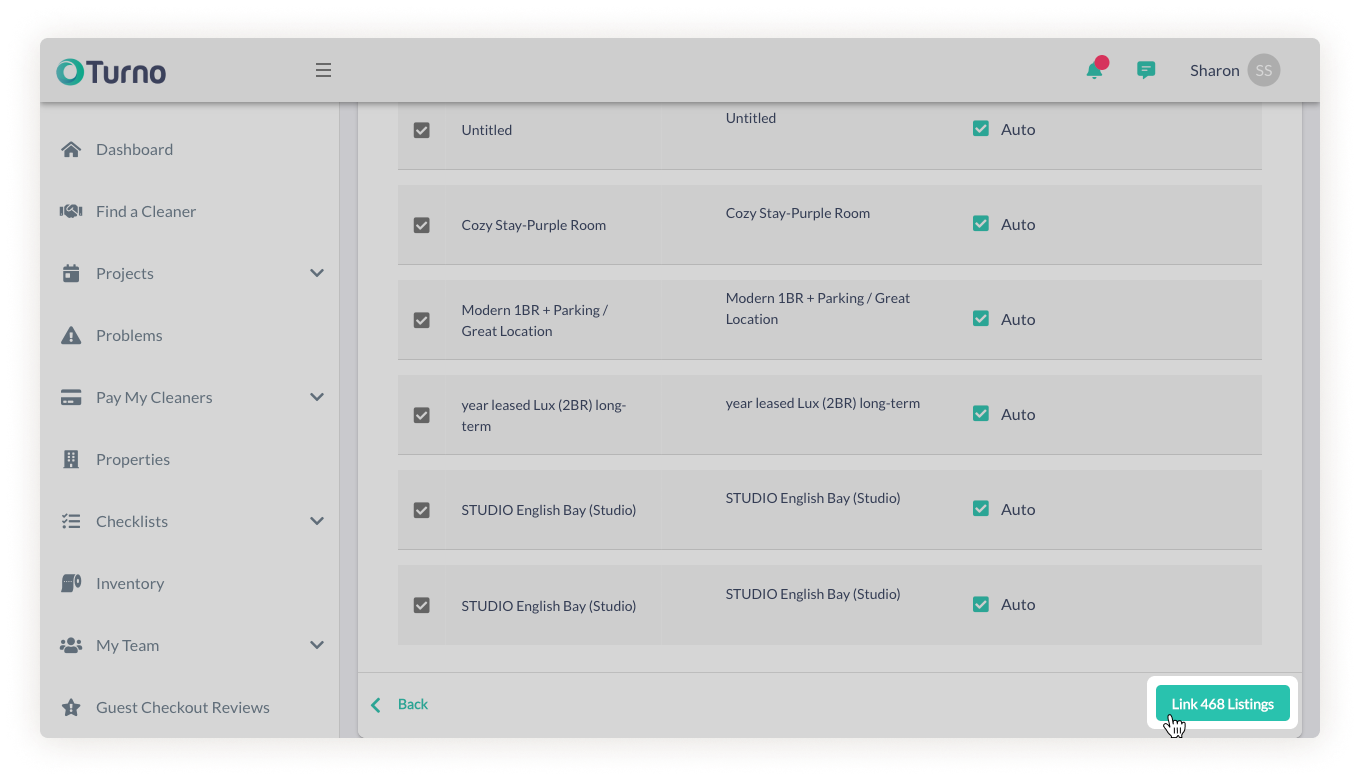 You will be redirected to the Properties page where all your linked 
listings will now appear. Click on Schedule in the left panel to see the
cleaning tasks created.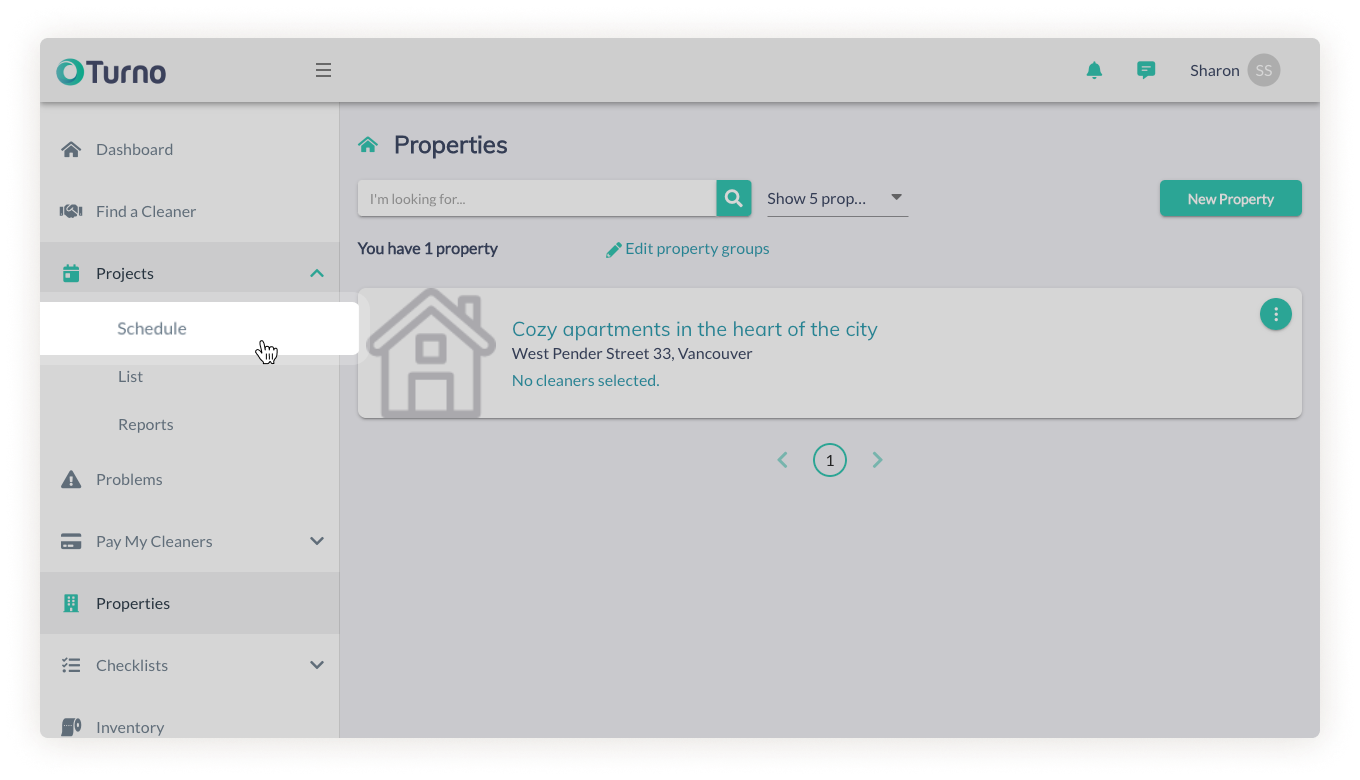 You will see the calendar with a schedule.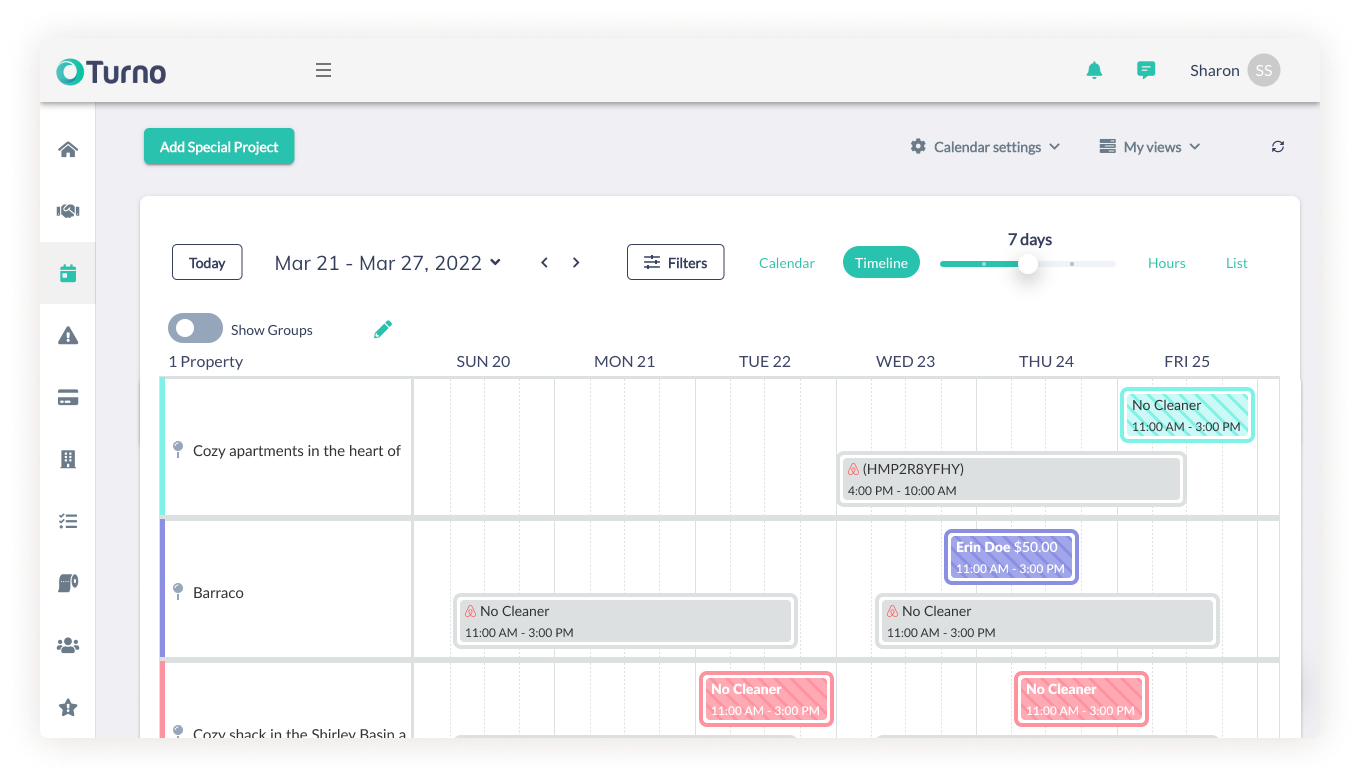 That's it. Now you've integrated iGMS properties with Turno.
What can I do once the iGMS account is connected?
Once you have access to the schedule, you can click on a specific booking for more information.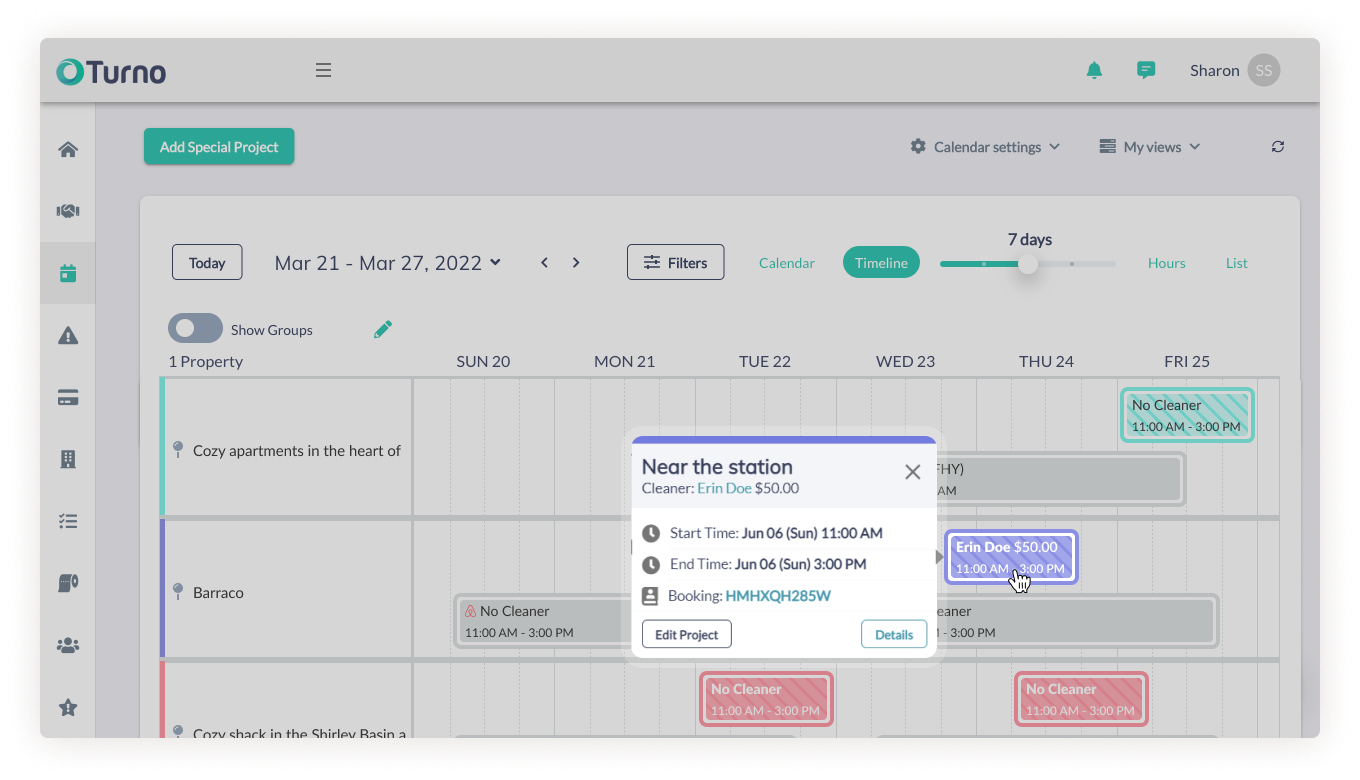 If this specific property does not have a cleaner auto-assigned already, you can add it manually.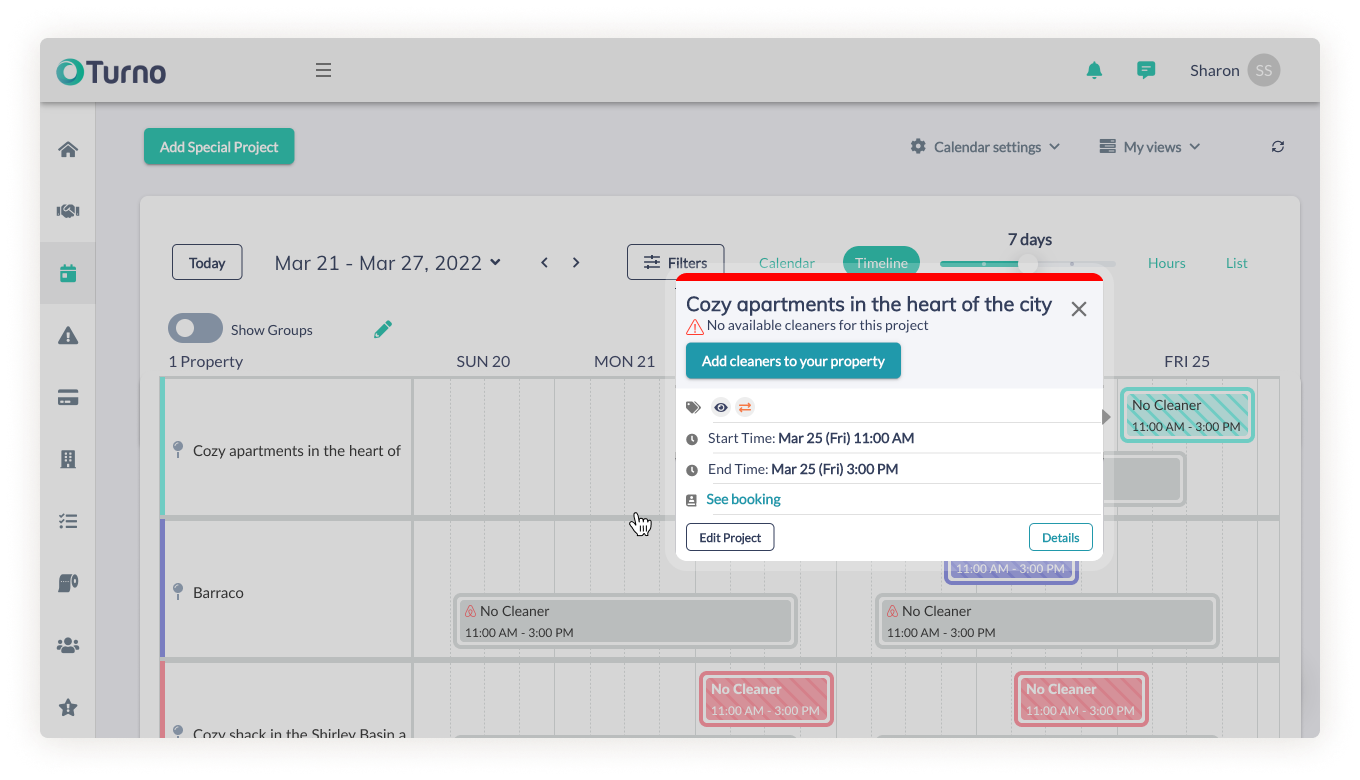 You can also import blocked dates from iGMS and the dates will appear as Unavailable on the schedule.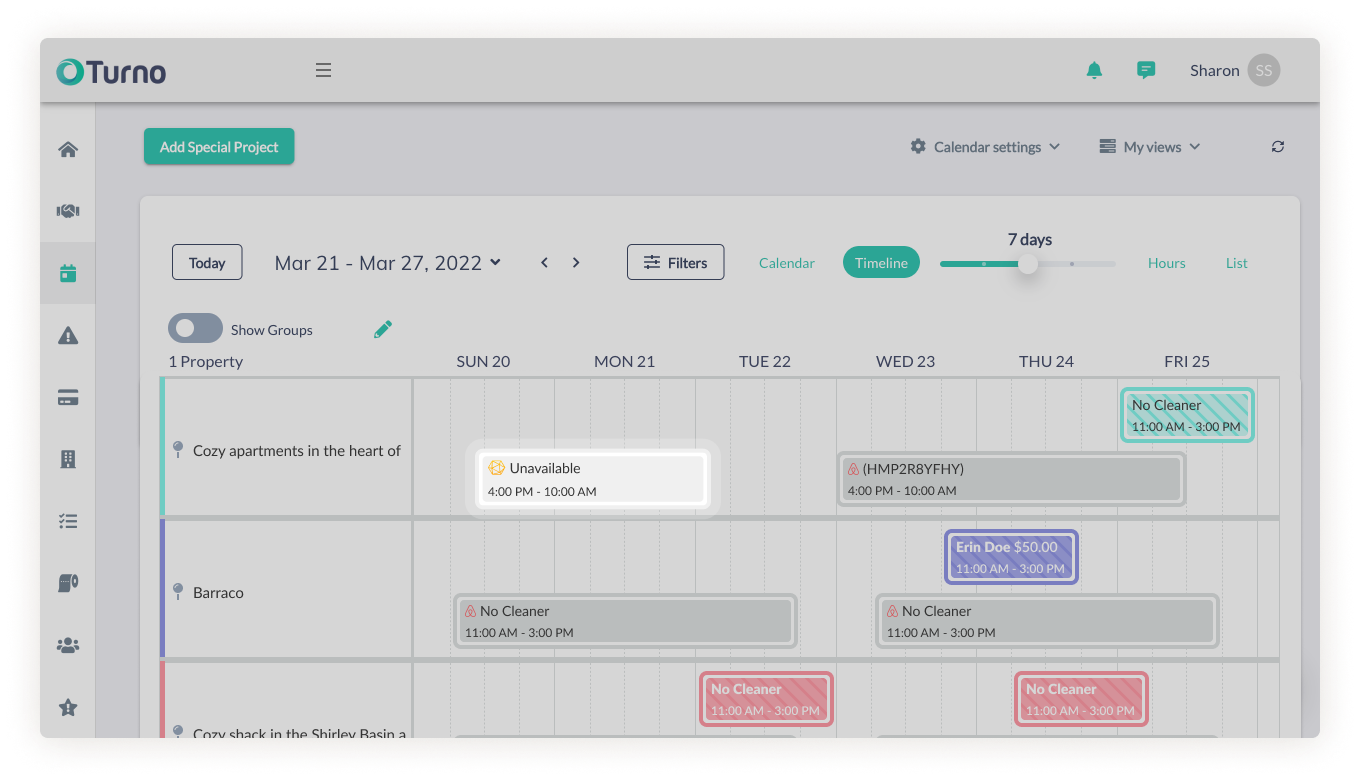 The same steps need to be taken when any new properties are added to iGMS.
How can I disconnect iGMS properties from Turno?
If you need to unlink any properties, please follow the below steps:
Go to your

Turno dashboard where all your listings will be displayed and click on the listing you want to remove.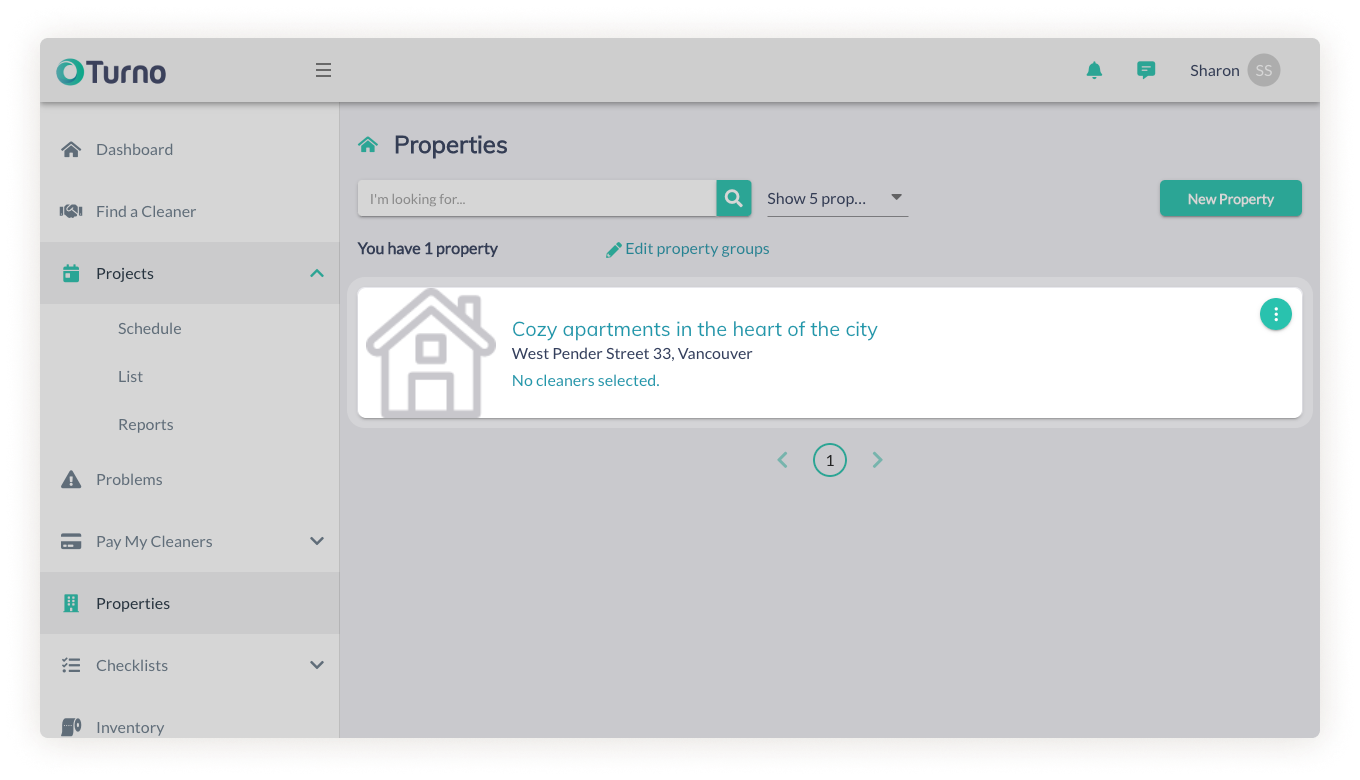 2. Click on Delete at the bottom of the page.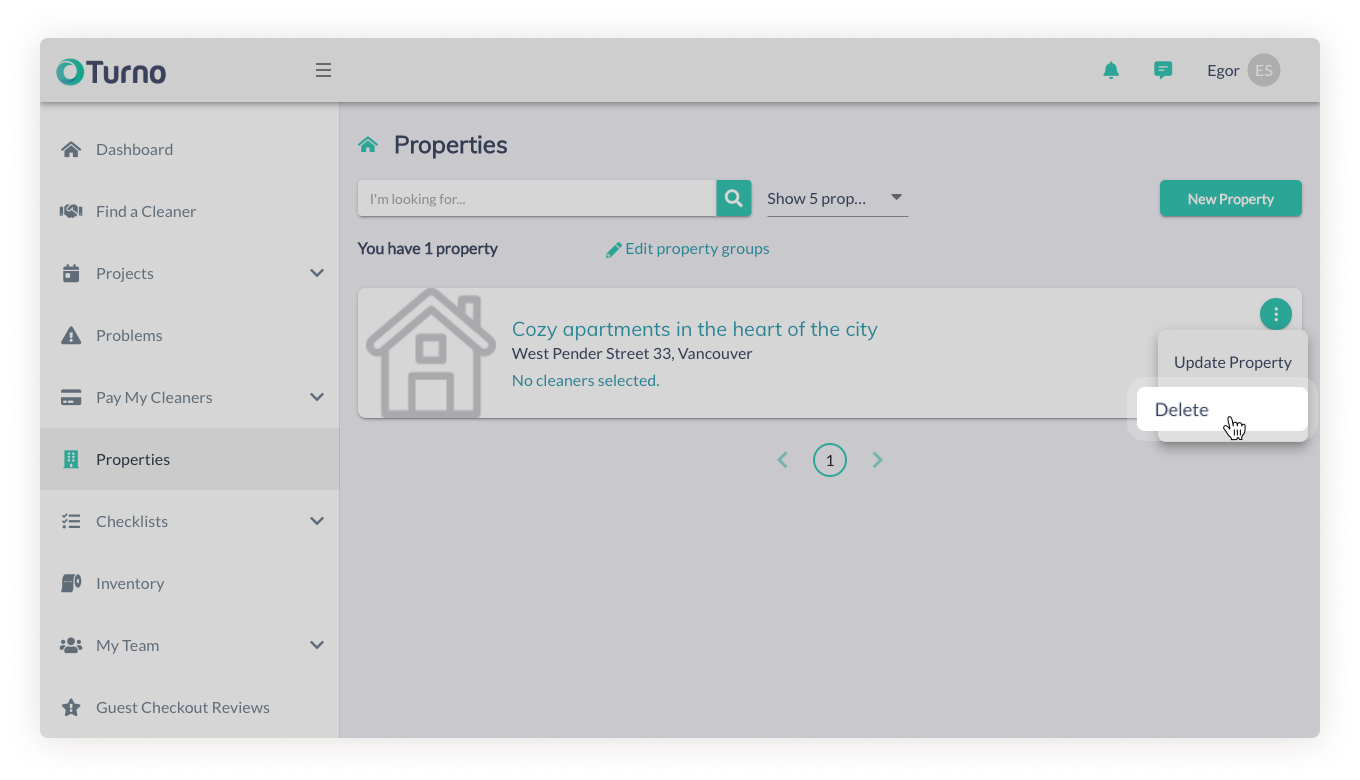 Important: If the property is unlinked, the cleaning tasks will automatically be deleted. If you wish to keep the associated cleaning task, enable a specific setting for it – When a booking is canceled after the check-in time, keep the associated cleaning project.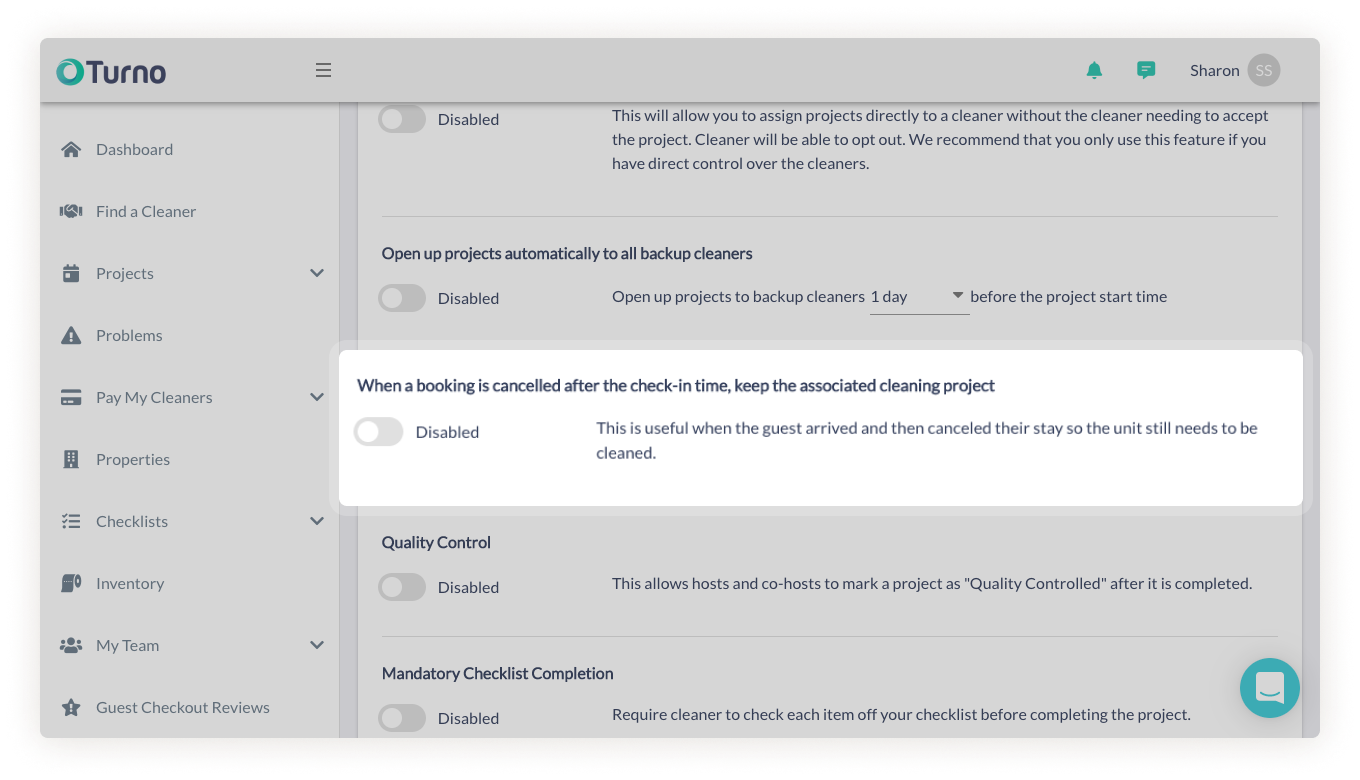 If you have more questions about the Turno integration with iGMS, our Customer Experience Team is here to help you in Live Chat or via email.