Safely is redefining vacation rental insurance. Safely is a leading insurance company and offers superior cover when it is needed and provides guest screening solutions for the vacation and short-term rental markets. Simply add the guest-paid Safely fee to your listing and the fee can be automatically attached to every reservation. 
How do I connect my iGMS account to Safely? 
Click

Authorize to IGMS.


Click on Allow.


Contact your Safely Onboarding Specialist or

concierge@safely.com

and let them know you connected with Safely.
How to set up the Safely fee in iGMS? 
Go to your Properties tab in the left menu bar, and click the "edit" button on the property you need to add a fee to.


Set up a management fee for each property.
Under the management tab, add the management fee. The Advanced tab has the most flexibility, and allows you to set a minimum fee per reservation. Additional help with setting up your management fee can be found here: https://www.igms.com/help/knowledge-base/how-to-set-up-a-management-fee/


You can also set up your fees for each property, for specific booking channels. 
Airbnb
For each property, select the Airbnb channel.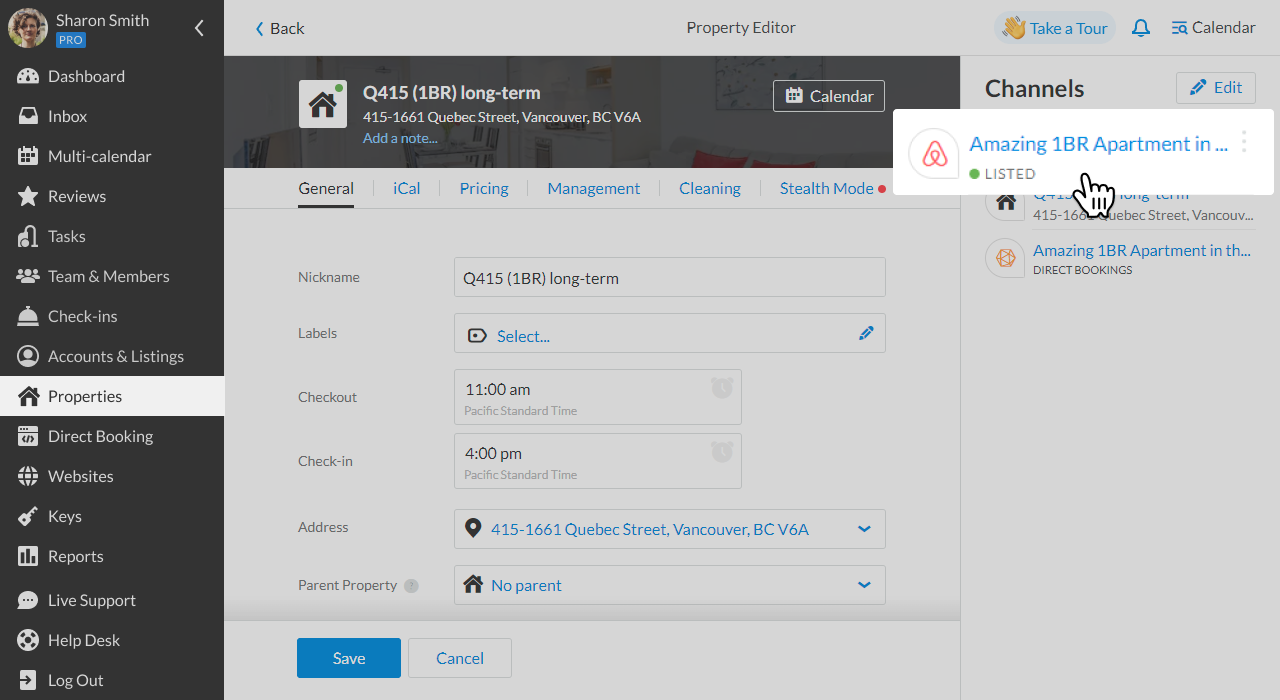 Add your fee as a fixed price per reservation or percent markup: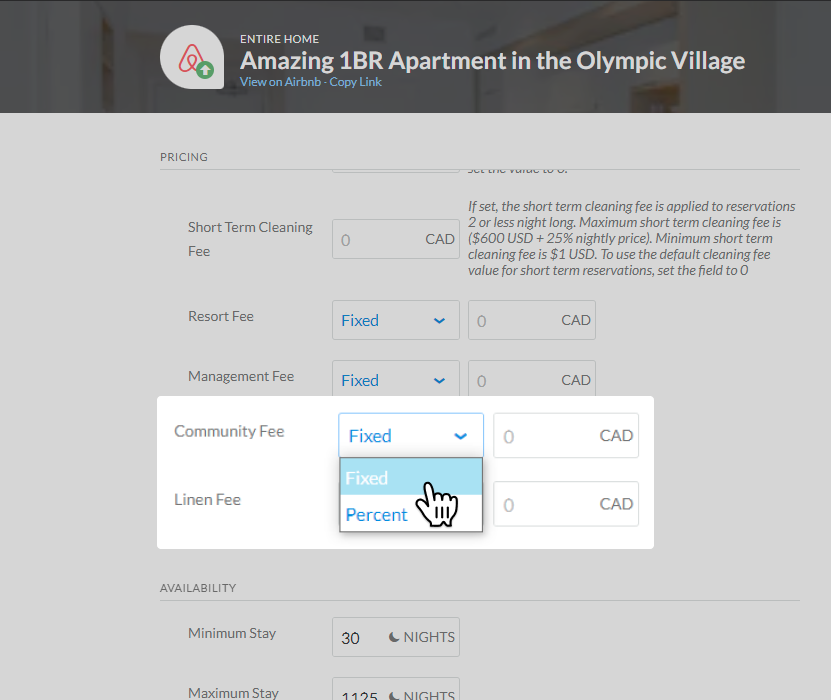 For each property, select the Direct Booking Channel. Add your additional fee amount per reservation.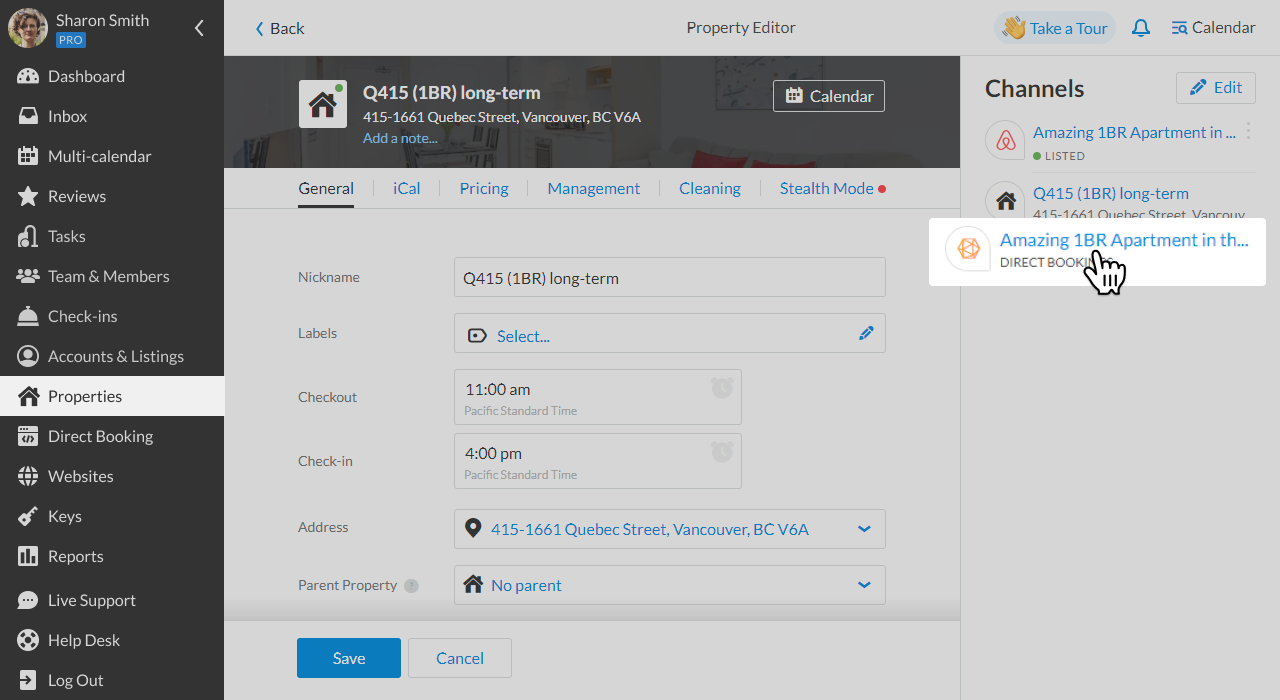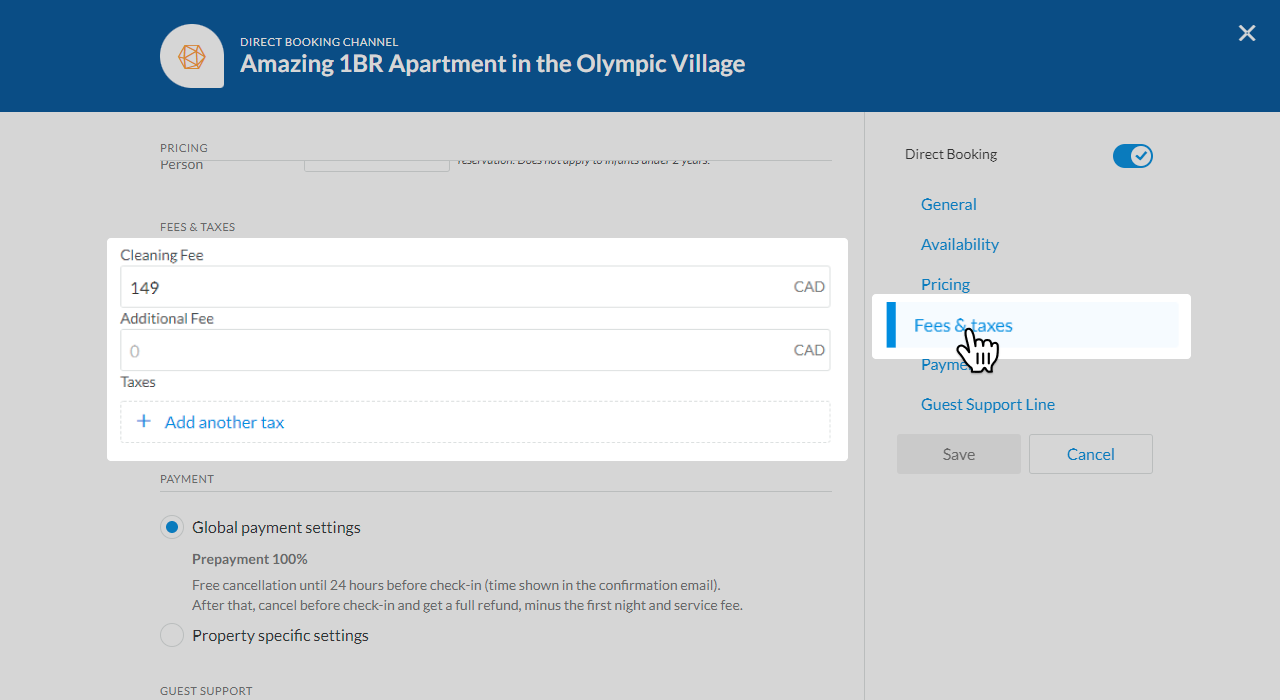 Important note: this fee cannot be renamed
The Safely fee can be added directly on the VRBO website.
Booking.com offers a Channel specific hotel editor. You can set up fees as 'hotel' for specific rooms or units.
Update your Rental Conditions in iGMS 
Update your rental agreement, create automated messages, and/or edit your house rules to include the following paragraph:

"I give permission to SafelyStay, Inc., to verify my identity, and check criminal databases in order to confirm my reservation. Complete terms regarding Safely's guest verification can be found at www.safely.com/terms. Please contact Safely at Concierge@Safely.com, or go to www.Safely.com, if you have any questions."


To update your automated messages. Go to your Accounts & Listings, and click on the listing you want to update.


Click the Customize button under Message Templates.

Select the template you want to edit, or create a New Template.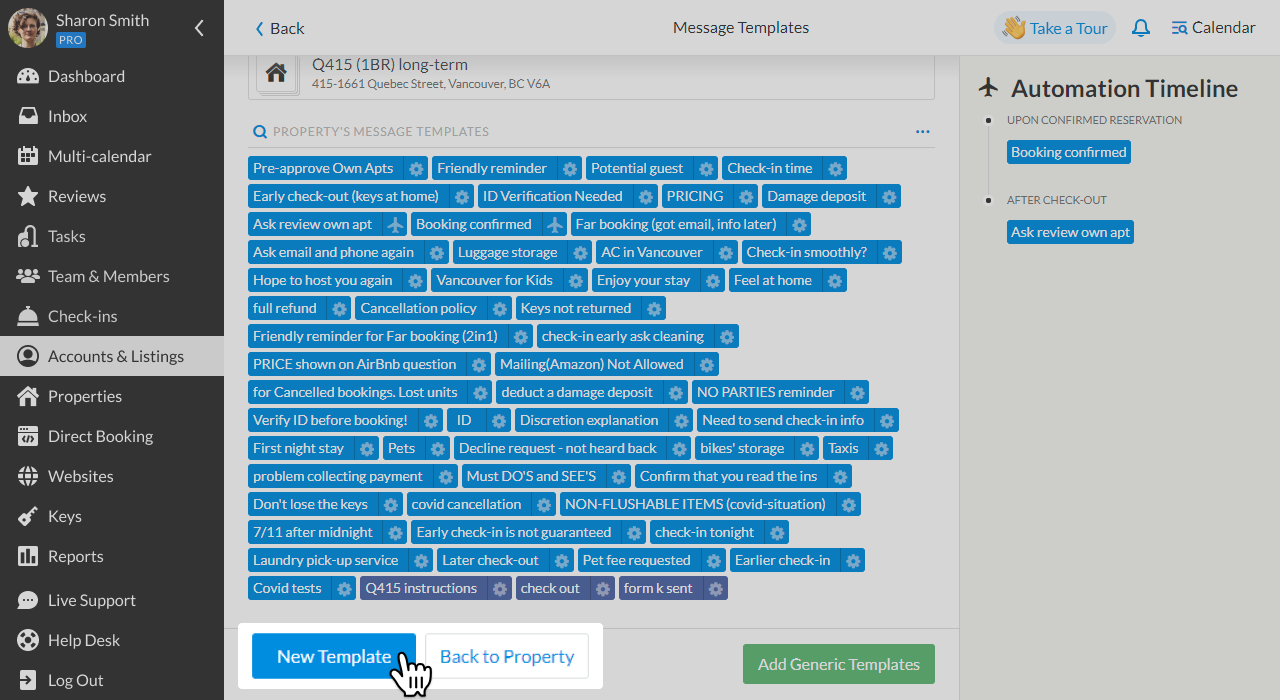 Properties and Reservations Report
Retrieve a property from a list, submit a service request from iGMS.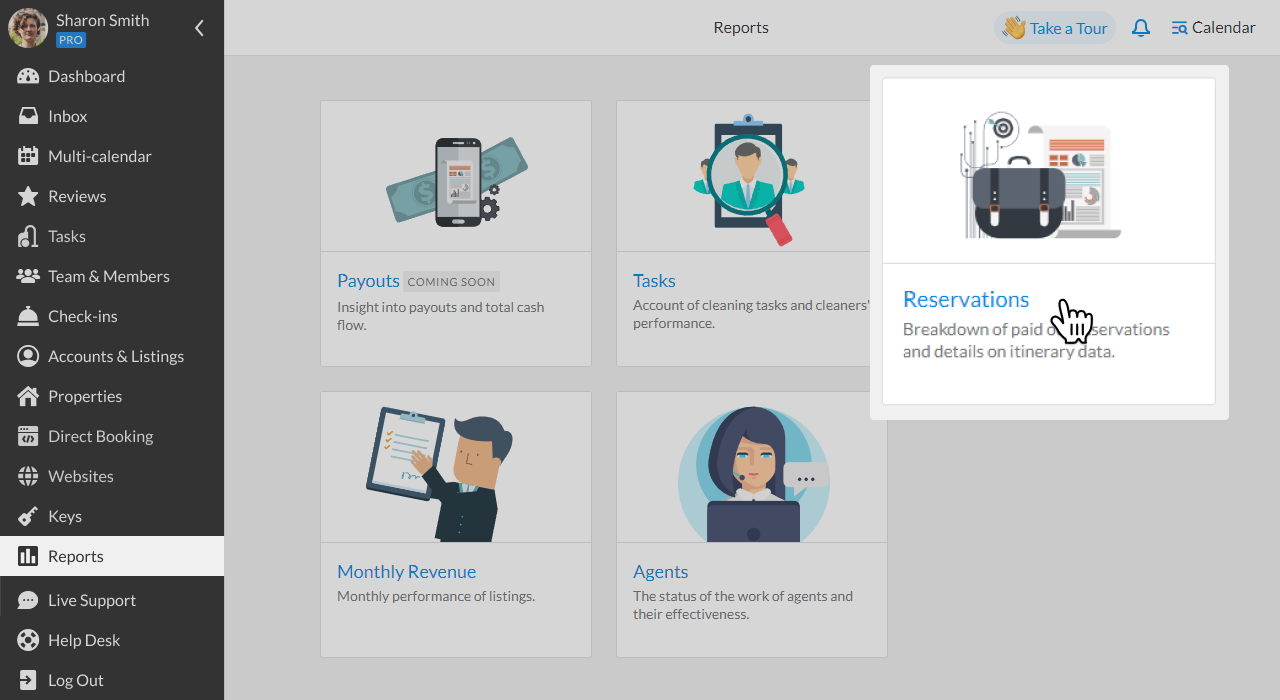 Reservations
Click on 'Reports' and then 'Reservations'.

Select your parameters and export your report.

If you have any questions on how to set up your Safely fee, please, address those inquiries to your Safely Onboarding Specialist or at support@igms.com.