The new iGMS Multi-calendar now has an extended navigation and productivity toolset. These improvements will help hosts to glide over the vacation rental calendar and structure their workflows using the most frequently used calendar variables, such as reservation timeline, properties, availability and nightly prices. 
How
do I navigate the new Multi-calendar?
The new version of the Multi-calendar has a new navigation panel in the top left corner. By default, you can view the reservations' data within an 11-day time frame. If you want to view past reservations or view future dates, use the two buttons with the arrows: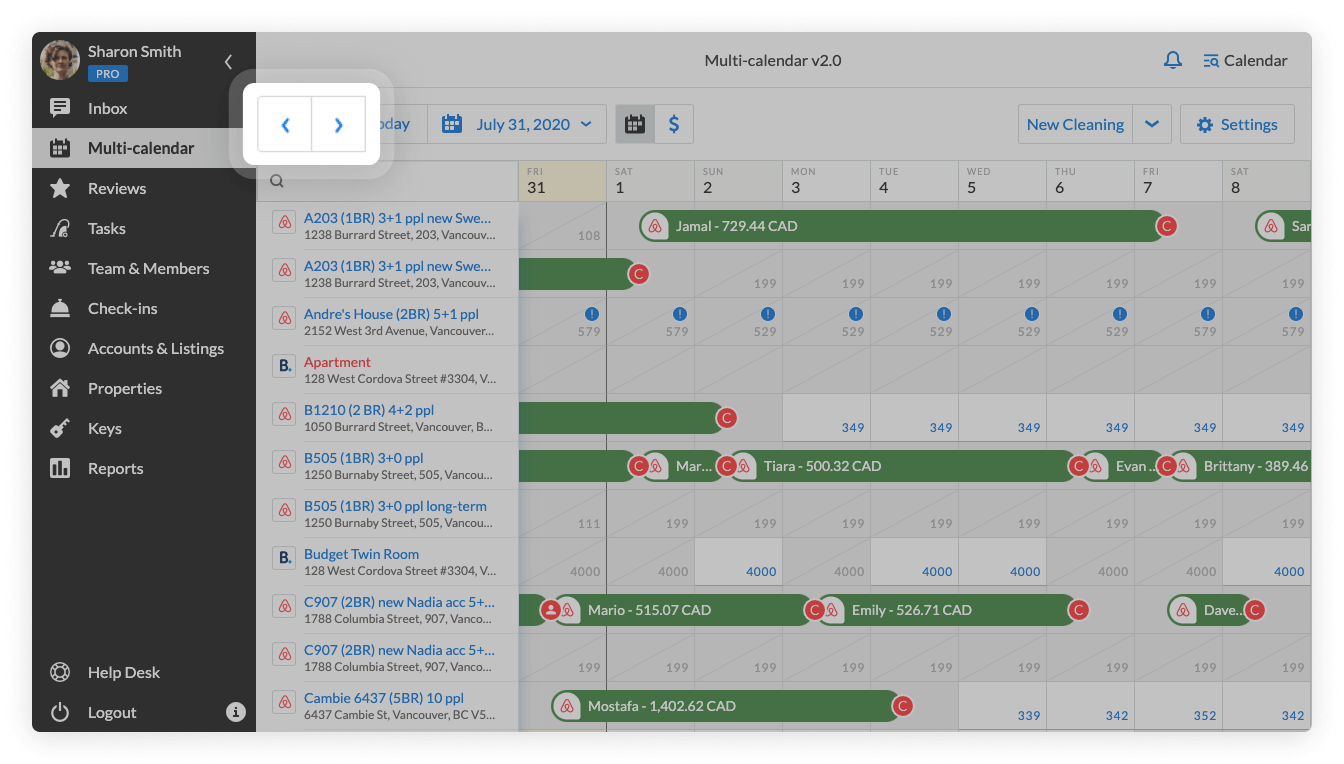 How to select a specific date? 
If you need to jump to a certain date far in advance (for example, you want to change the availability rules or nightly rate for a specific month), you can use a date-picker tool. Hit the down arrow button to access a small monthly calendar. Navigate to the needed day of the month or even year. By default, the new date picker allows you to access dates up to 1 year in advance.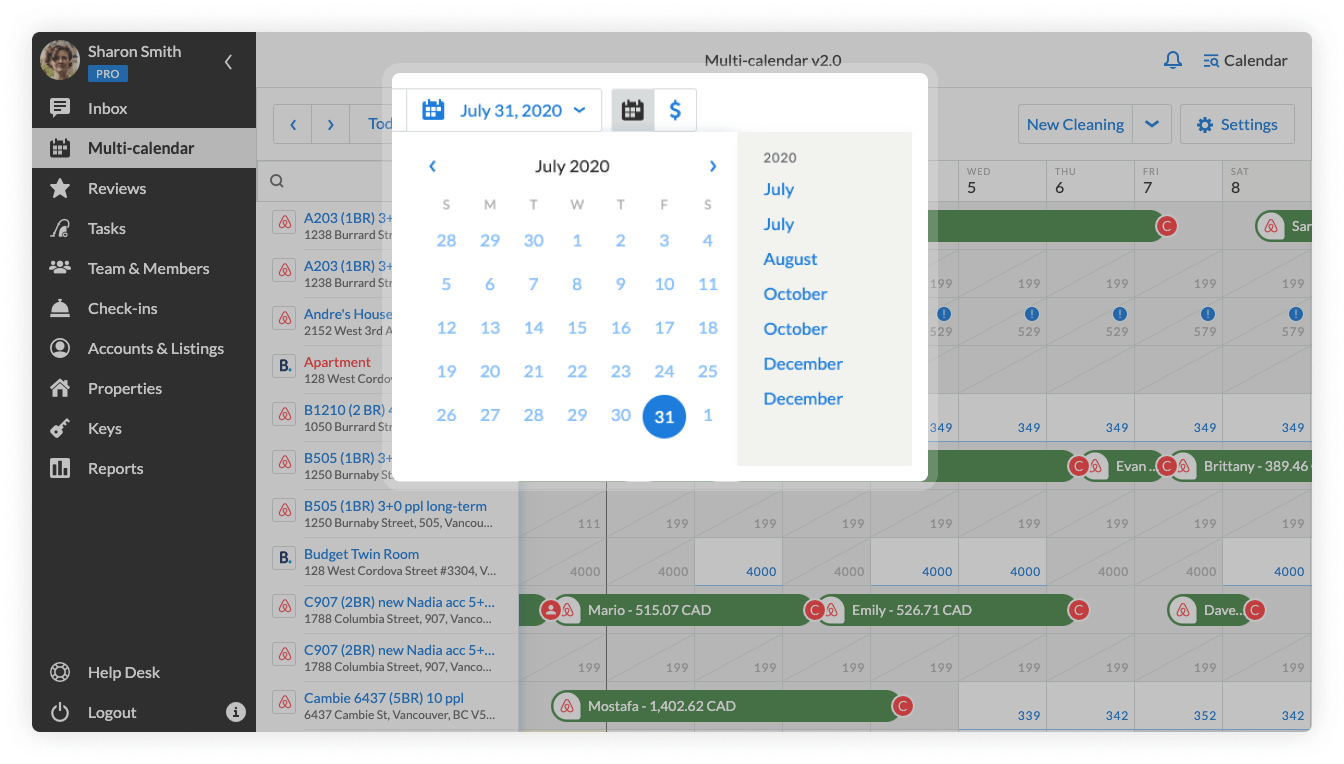 How to find a specific property using the new search bar?
The new Multi-calendar has a search bar where you can find the needed unit by name, address or label. This feature was designed specifically for vacation rental managers who run multiple properties.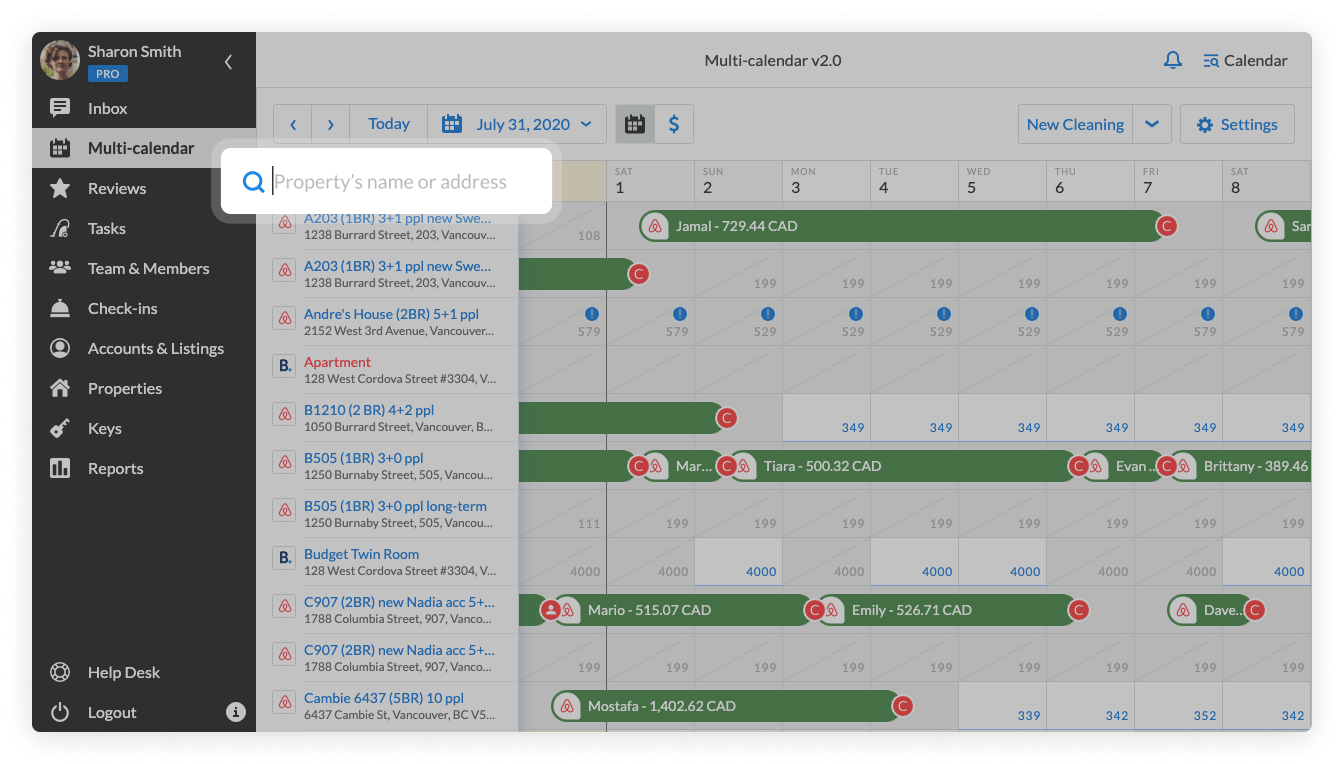 How can I see the vacation rental calendar in the monthly view?
The Multi-calendar has a landscape-only view of the whole year. The monthly and yearly view for individual properties are available in the Booking Calendar. To navigate to this calendar, simply click on a property's name. The Single Property Calendar will be opened in the new tab.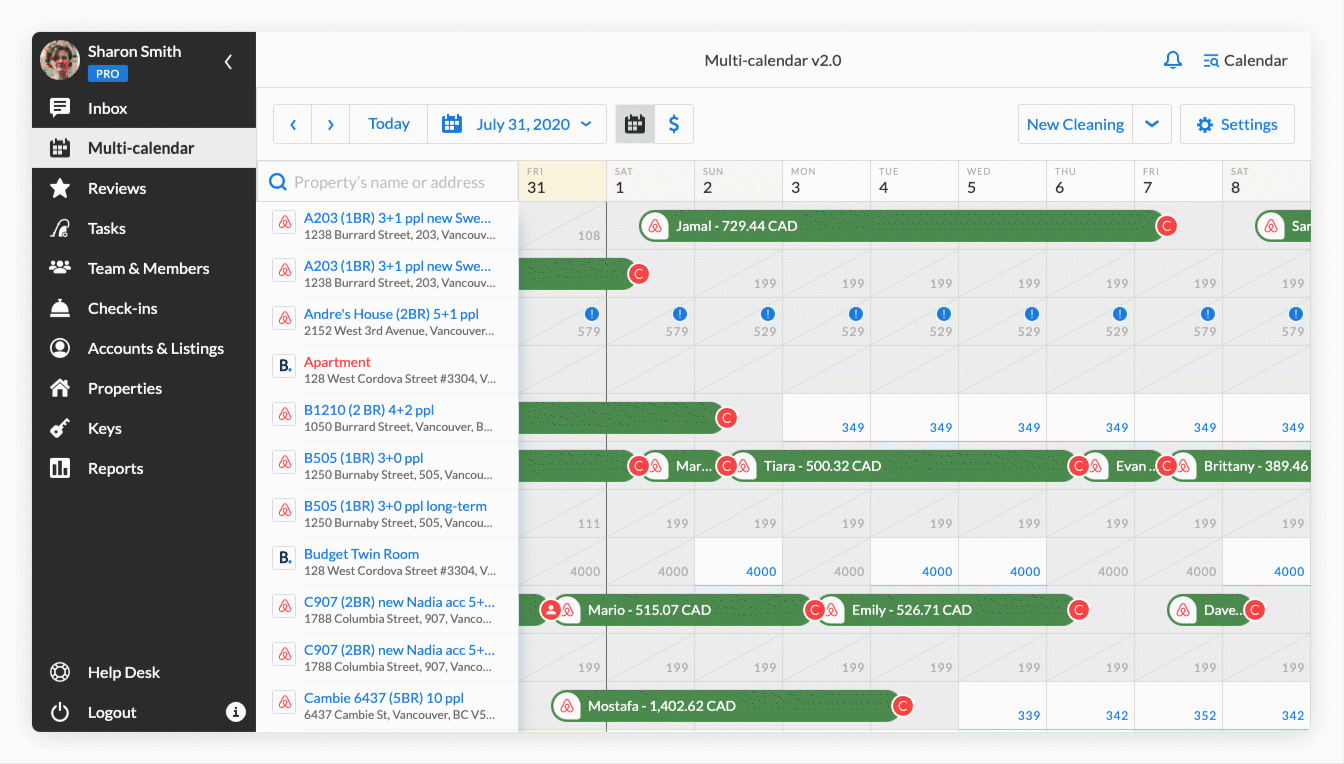 What is the Rate-view mode for?
The Rate-view mode is designed to manage rates on Booking.com properties. You can use the mode for controlling rates for your Airbnb, Vrbo or HomeAway units as well.  To open the rate-view mode, simply click on the dollar icon: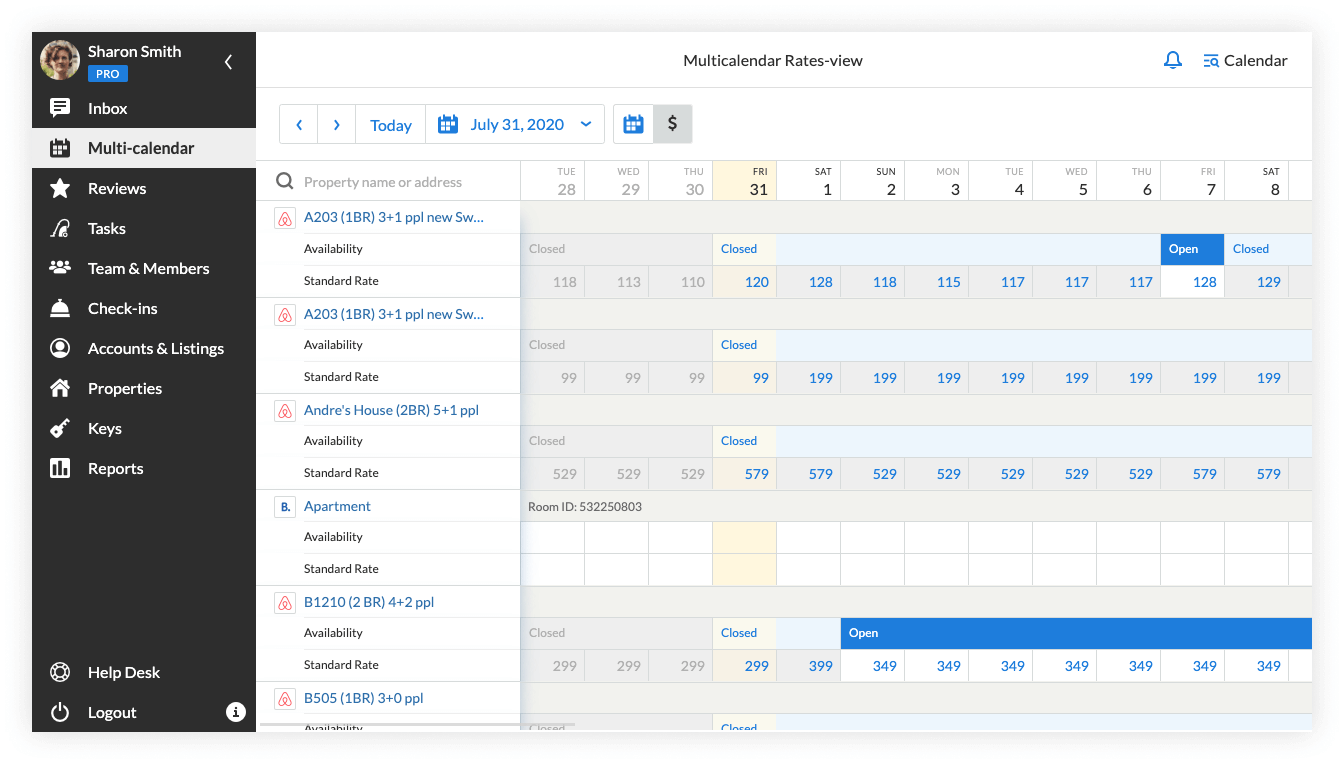 Still have questions about the new Multi-сalendar? Contact our Customer Experience team in Live Chat for more information.