Welcome to our guide on setting up the Direct Booking Listing for your Website with Premium Templates. In this article, we will walk you through the process of configuring the Direct Booking Listings, allowing you to effectively manage them.
Locating the Direct Booking Listing Editor:
To access the Direct Booking Listing Editor, follow these steps:
Go to the Accounts & Listings section.
Select the property for which you wish to edit the settings.
Look for the Listing with the iGMS icon under the Channels section on the right side.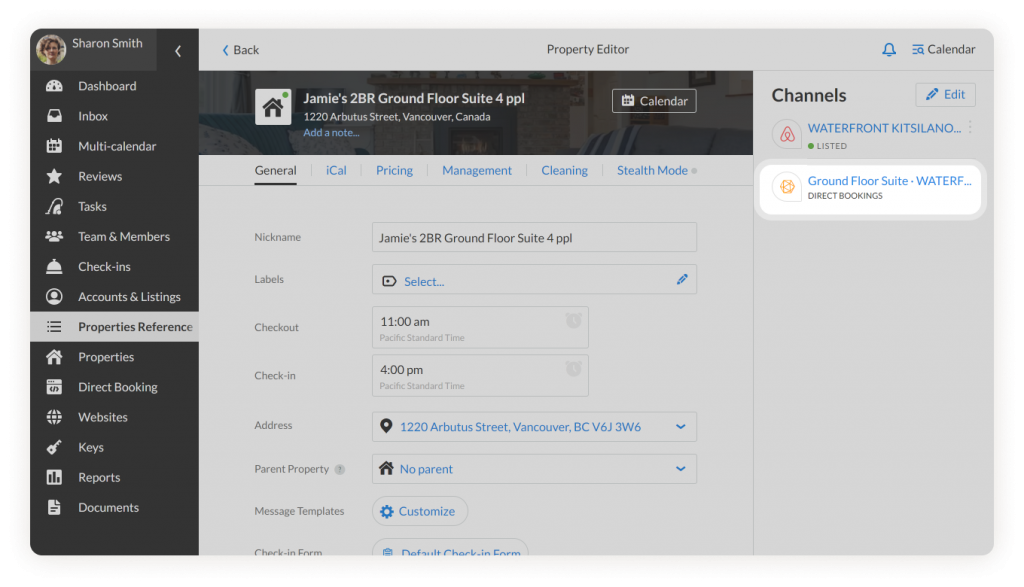 Important:
If you have already grouped your Airbnb and Direct Booking listings, the listing information will be automatically fetched from Airbnb. However, if the head of the group is not Airbnb, you will need to manually add the data.
The Listing Status is pulled from your Airbnb listing. If your Airbnb listing is unlisted, the Direct Booking Listing will also be unlisted by default. To make the Direct Booking listing available for bookings, simply enable the Direct Booking toggle.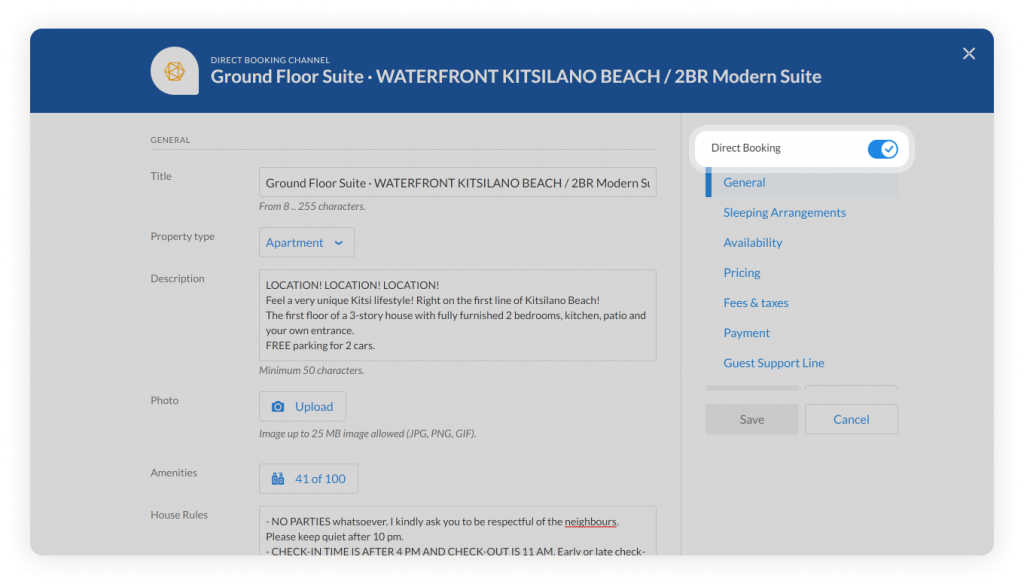 What Settings Can You Manage in the Direct Booking Listing Editor: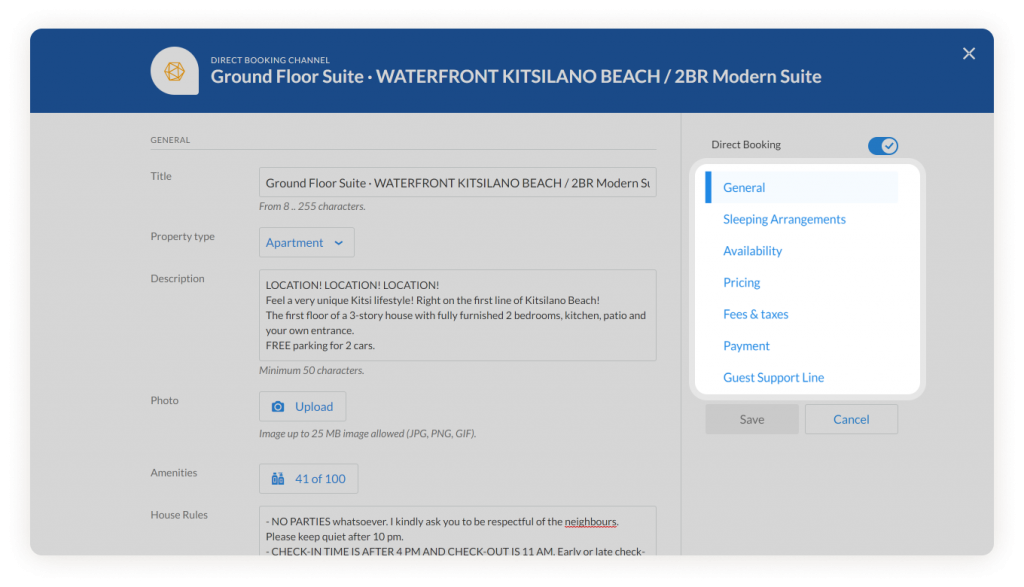 The Direct Booking Listing Editor empowers you to control various aspects of your property listing. You can manage the following settings:
General Information: Edit essential details such as the property's title, type, description, photos, amenities, house rules, maximum guest capacity, suitability for children and infants, allowance for pets and smoking, availability of parties and events, and availability of self-check-in service.
Sleeping Arrangements: Add comprehensive information about room types, the number and types of beds, and the count of bathrooms available.
Availability: In this section, you can set the booking window, determining the number of days before the date when a guest can make a reservation. This setting blocks dates beyond the selected time interval.
Pricing: Manage the pricing details for your property, including currency settings, the number of guests included in the base price, and the price per extra person.
Fees and Taxes: Add information on cleaning and additional fees, as well as taxes applicable to the reservation.
Payment Options: Choose between two payment options. The default option is Global Payment, but if you have specific arrangements with the property owner regarding payment, you can opt for Property Specific Setting and customize the regulations for payment in this section.
Guest Support Line: This section allows you to configure guest support settings. You have two options to choose from – Global Guest Support Settings and Property-Specific Settings.
Important Note: Global Settings for payments and guest support can be edited in the Direct Booking section under the Payments and Guest Support tabs.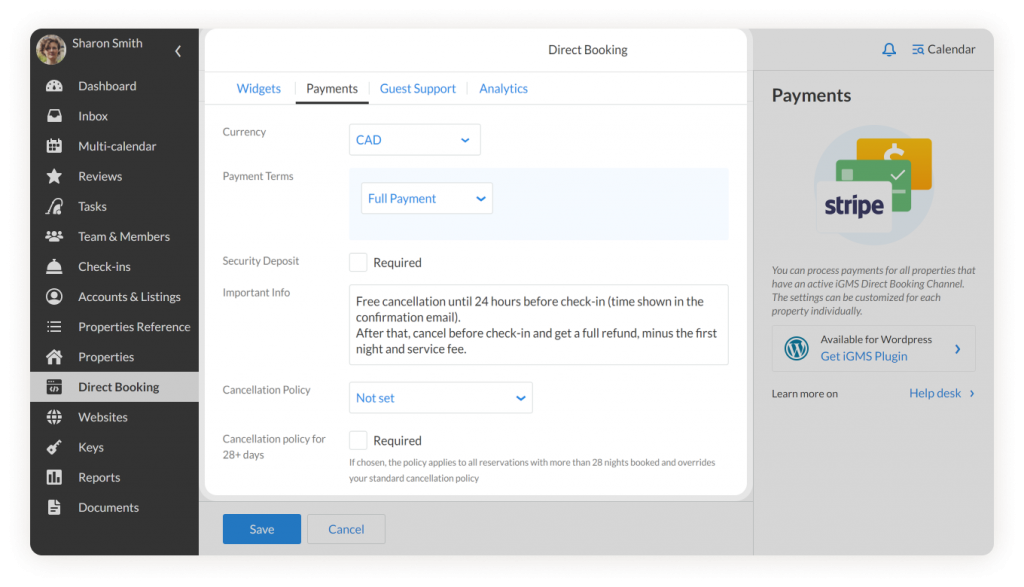 If you have any questions about the Direct Booking Listing Editor, please contact our Customer Experience team via Live Chat or by email at support@igms.com.