The Tasks report provides information about all cleaning tasks executed or planned for your properties with the option to have the tasks sorted by account, year, time period, property owners, name of the property, or name of the cleaner.
To access this report in iGMS, go to the Reports section and choose the Tasks report from the list.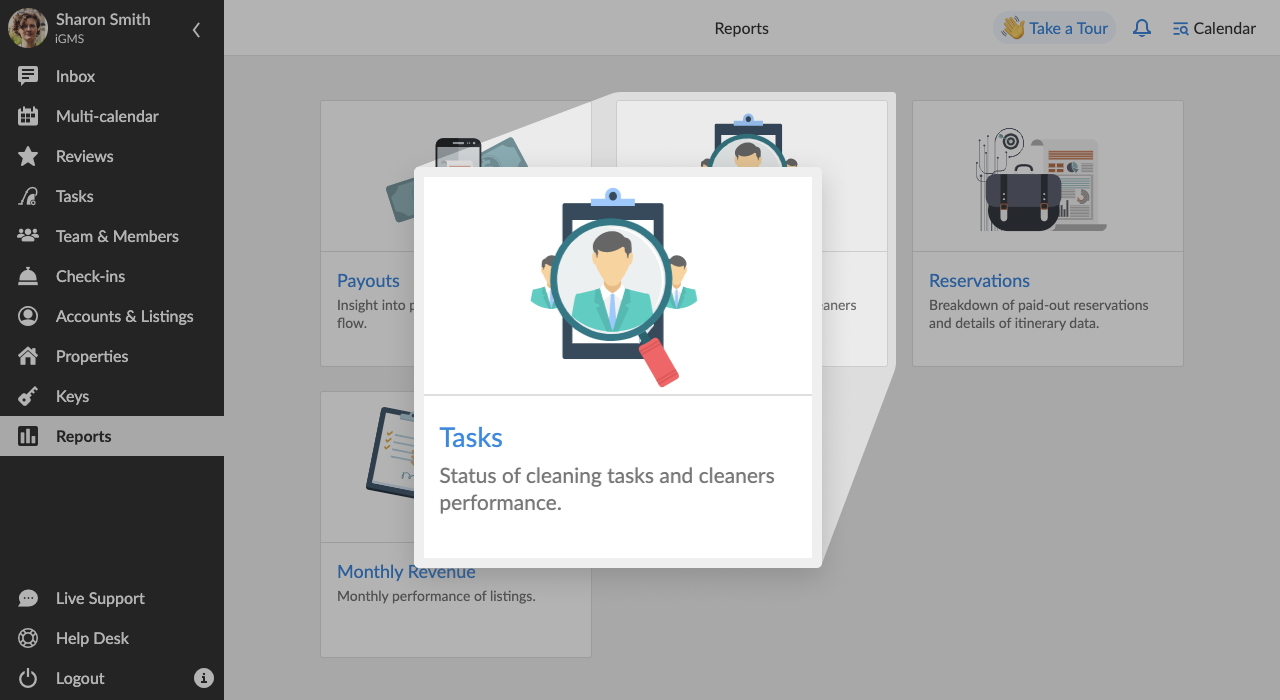 How Can I Use the Tasks Report?
The first part of the report includes data on the Date of the task, Property Nickname where the task is performed, Type of task (only cleaning tasks are displayed), Time frame of the task (normally from the checkout time of the previous reservation to the check-in time of the next one set up in the Property's editor), Cleaner assigned for the task and Time assigned to finish the task.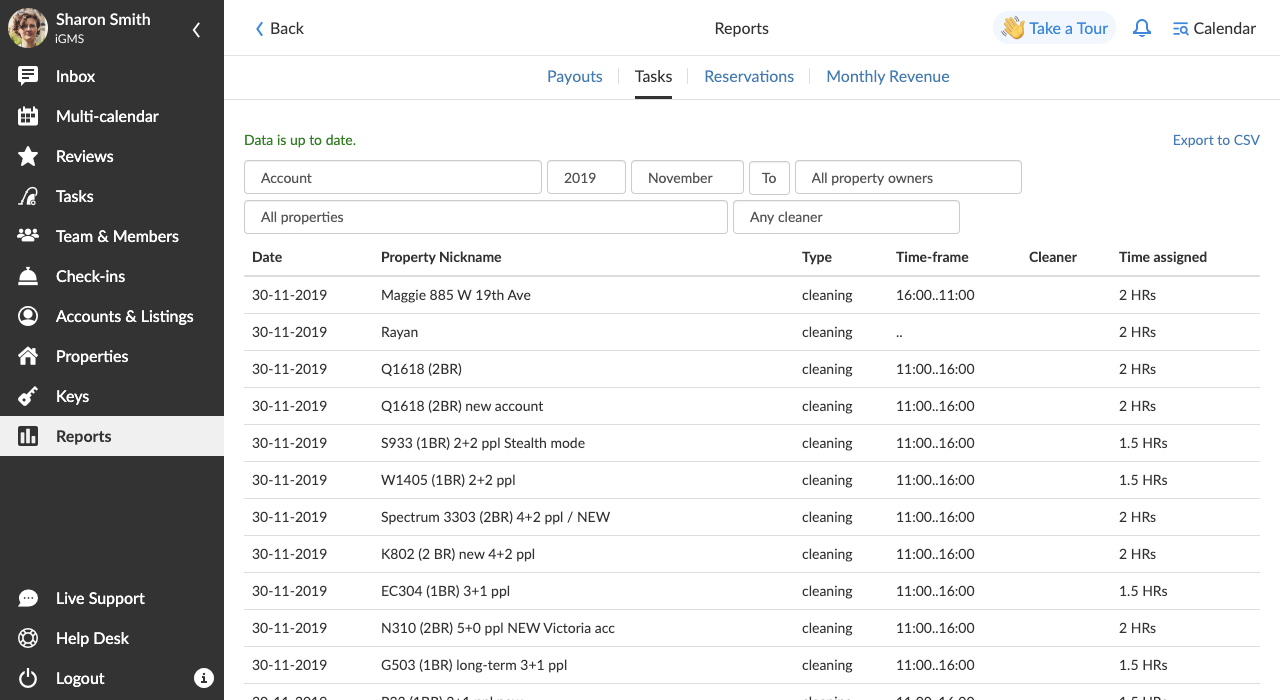 The second part of the report will help you to look at every cleaner and the number of their cleaning tasks when controlling their performance and calculating their monthly payments.
You can track the unassigned tasks and tasks that were executed by a specific cleaner with the number of hours it took for a specific month.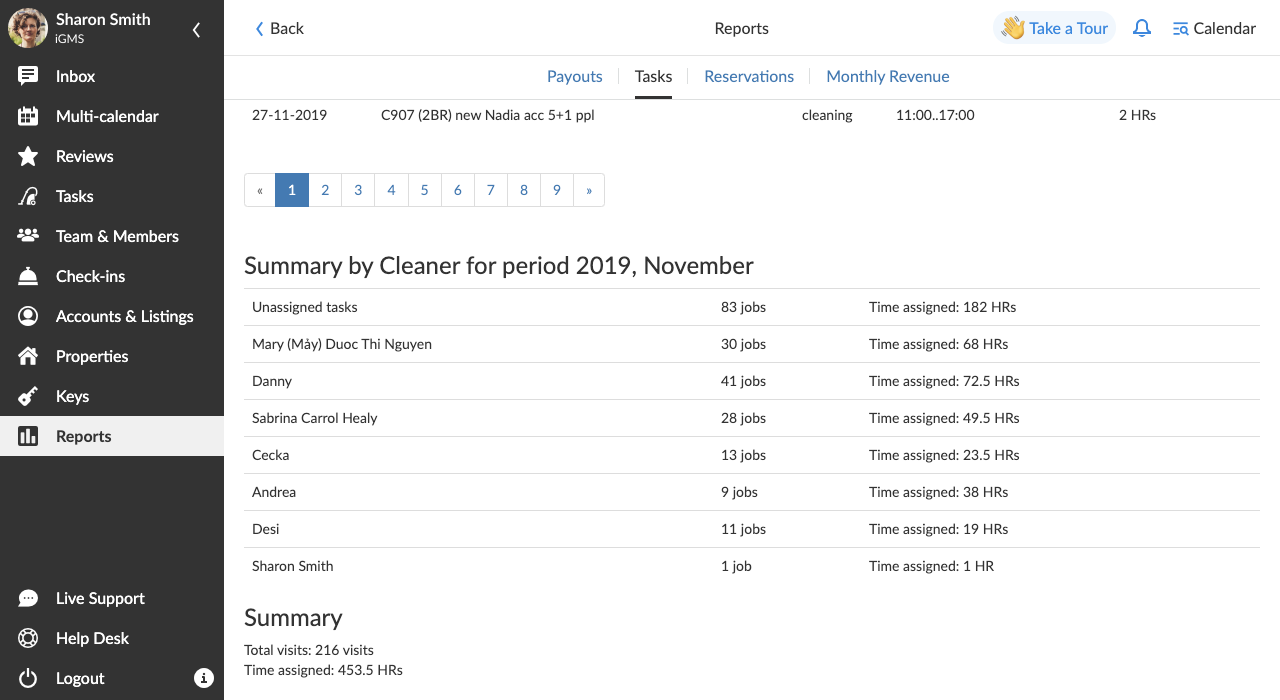 Can I Export the
Tasks 
Report?
It is possible to export the report to a CVS file in case you want to print it or share it with your team.
In case you have any questions about the Reports section in iGMS, please contact our Customer Experience Team via support@igms.com.