iGMS offers a seamless connection to your Airbnb accounts. You can easily manage and adjust your Airbnb listings' settings directly on iGMS via the Airbnb Listing Editor.
What fees can I edit on the Airbnb Listing Editor?
All the fees listed below are available for editing on the iGMS platform when your Airbnb listing is connected via the official API.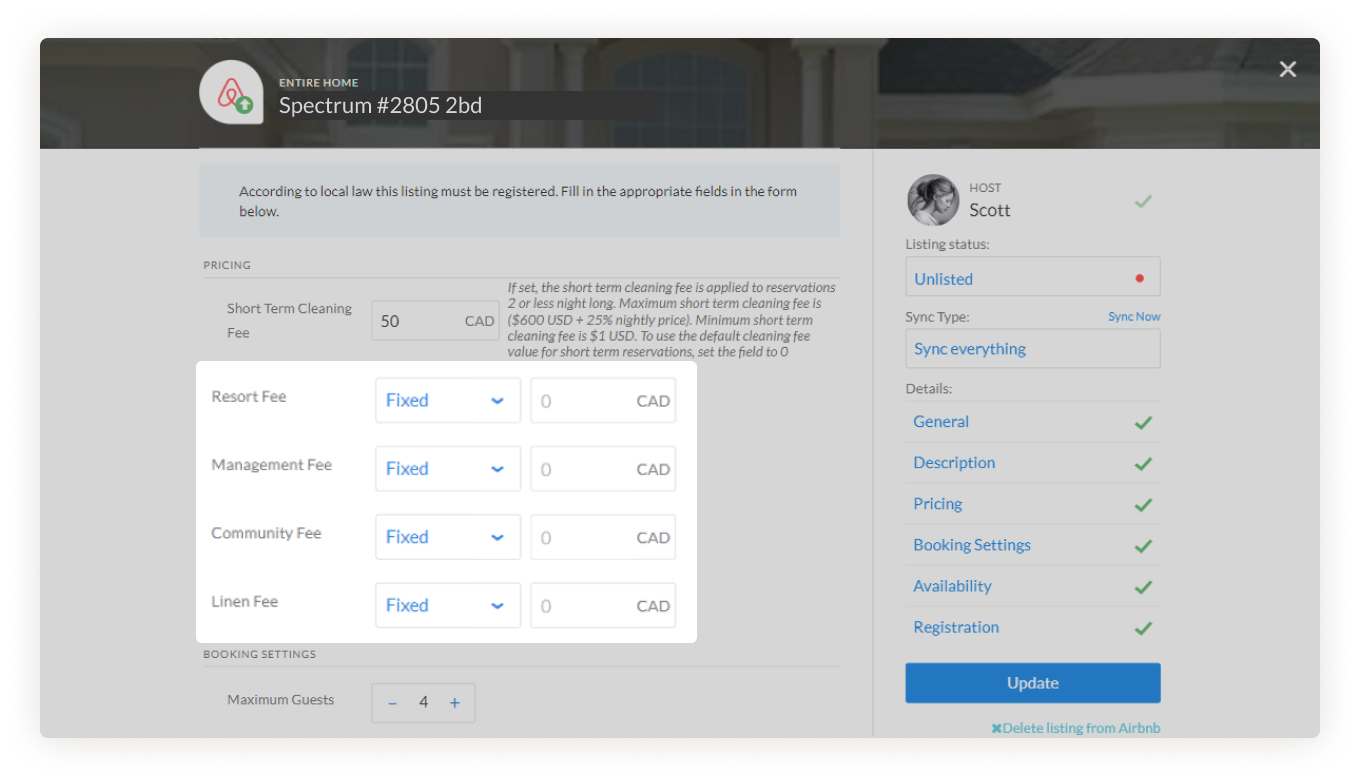 Cleaning fee

Short-term cleaning fee

Resort fees

Management fee*

Community fee

Linen fee

Pet fee
*Note: not to confuse this fee with the Management Fee that's set in iGMS' Property Editor.
How do I edit fees on Airbnb via iGMS?
Step 1: Click on the Accounts and Listing tab.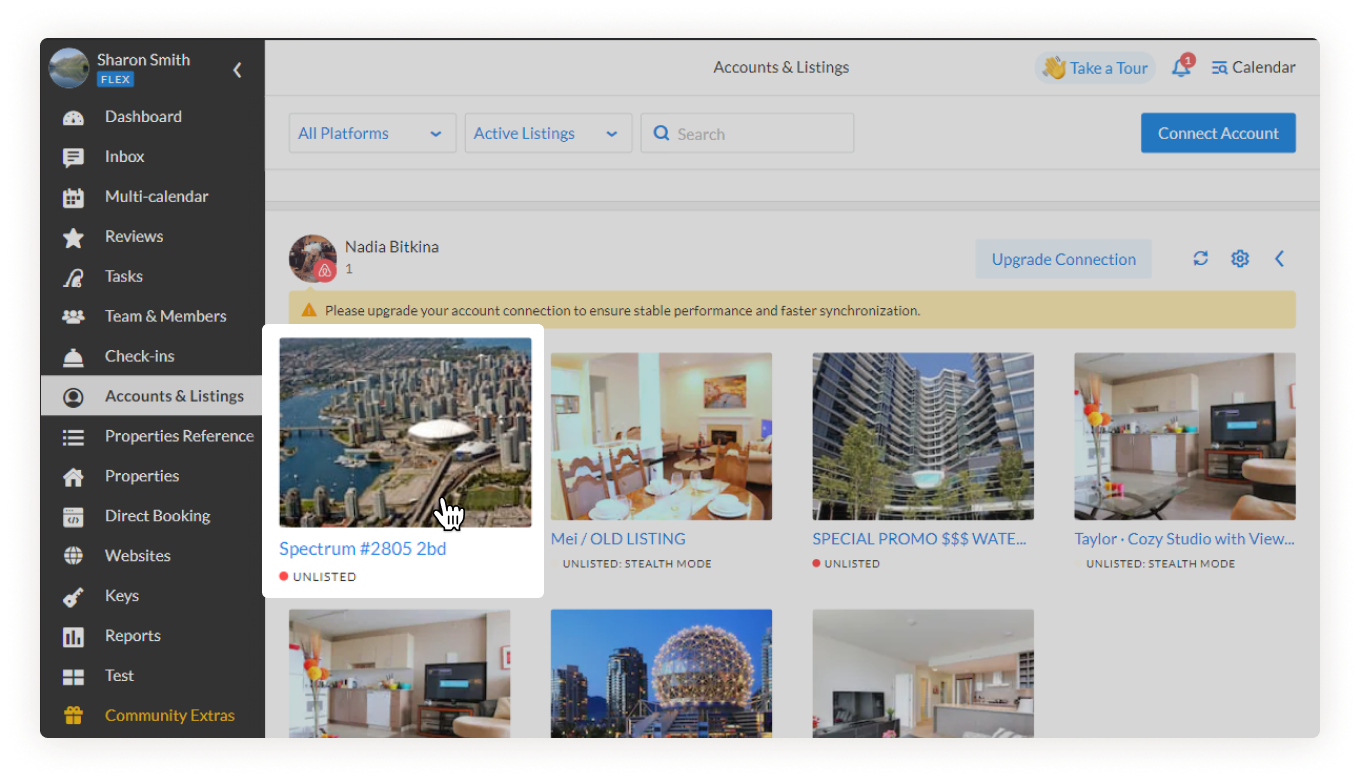 Step 2: Click on the listing to open the Property Editor.
Step 3: Click on the Airbnb channel to open the Airbnb Listing Editor.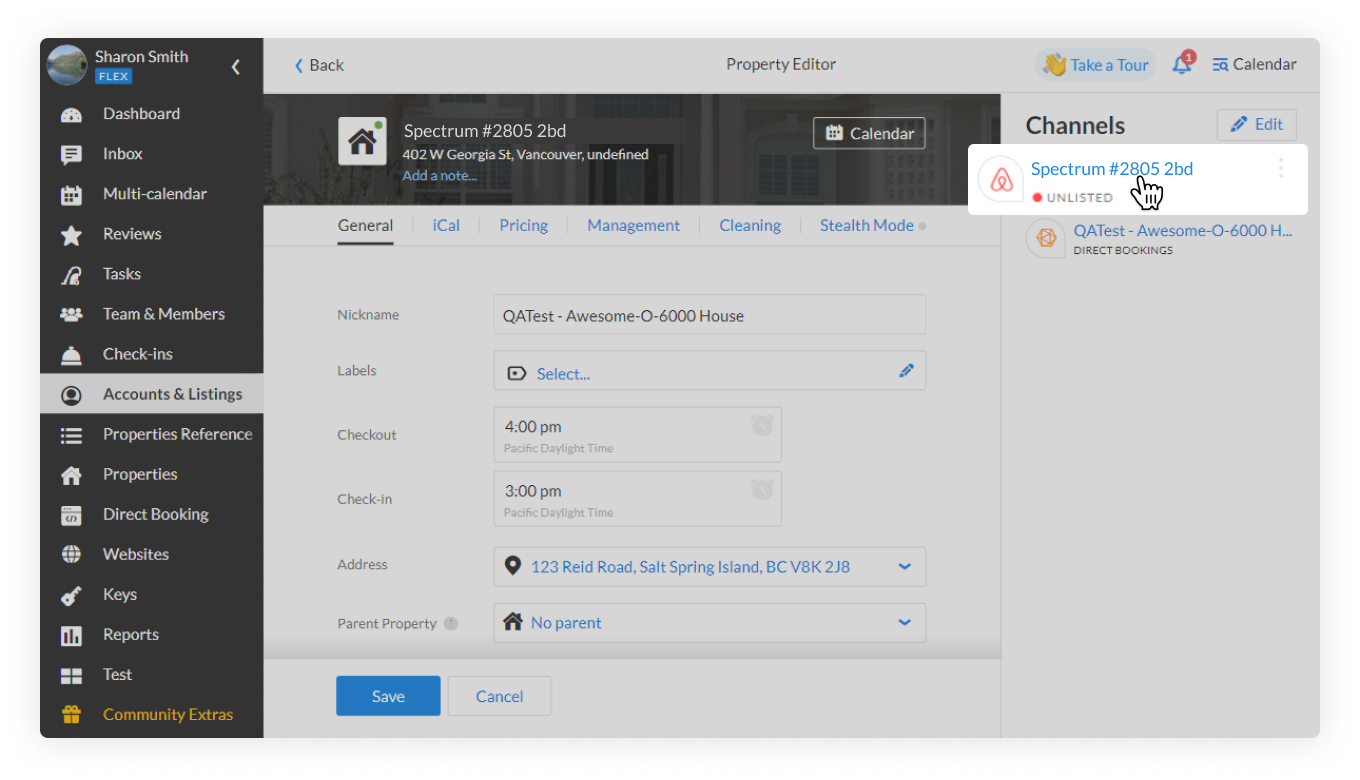 Step 4: Scroll down to the Pricing section where you will find the fee you need to edit.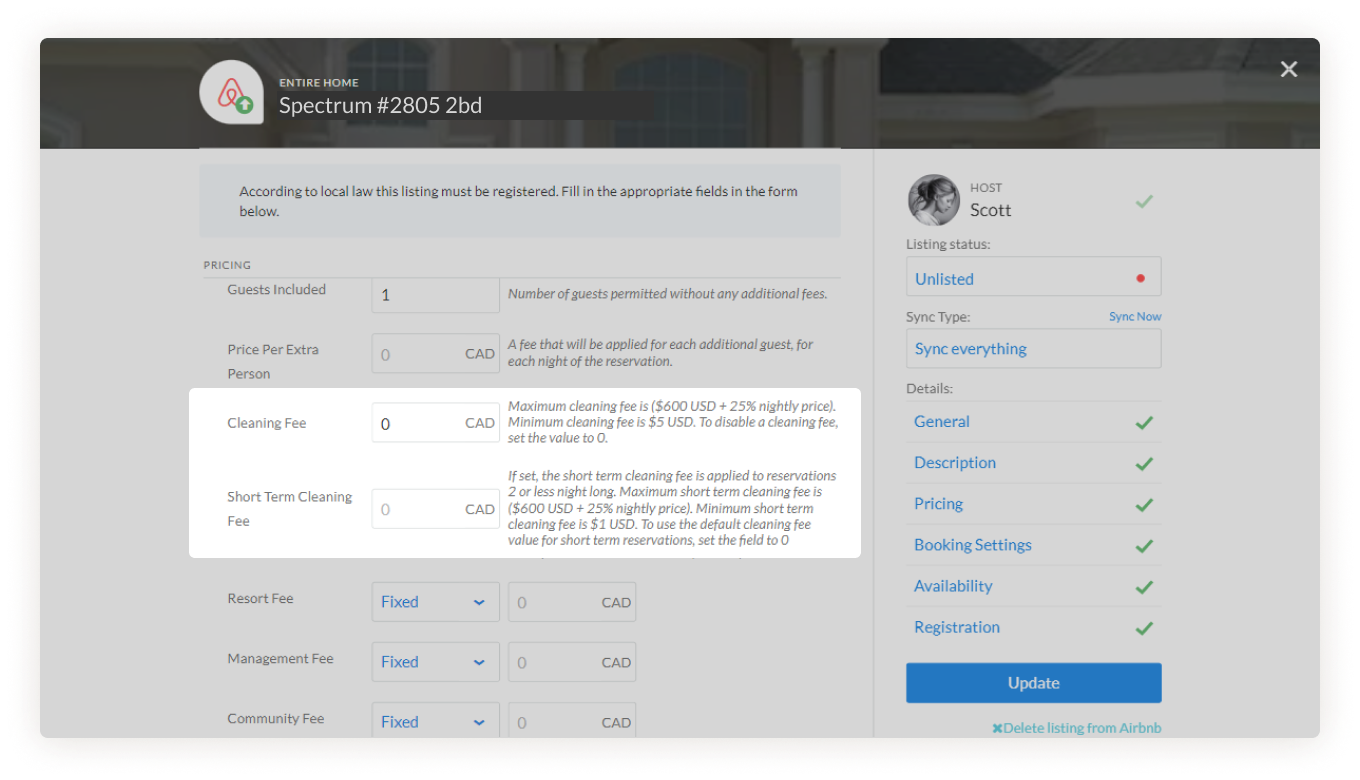 Step 5: Edit accordingly and Update when complete.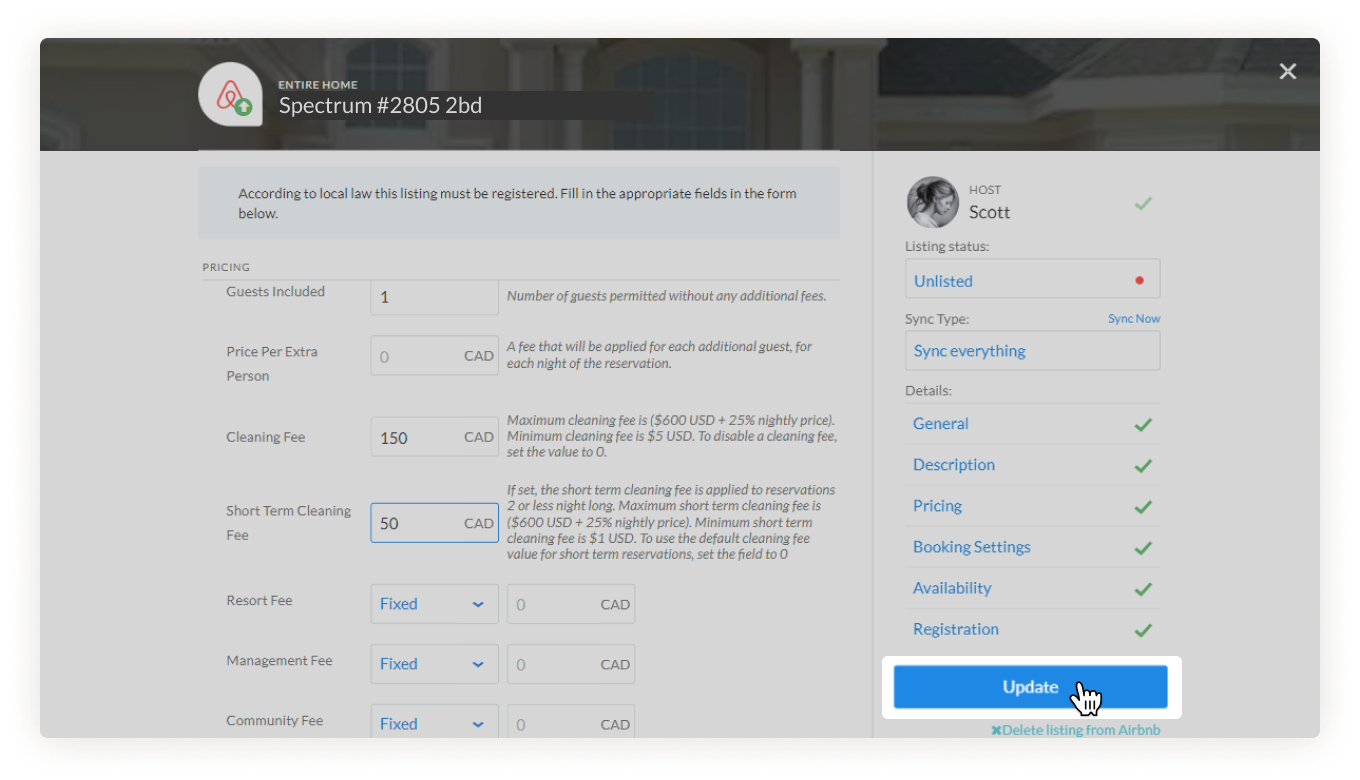 Important note: if the Update button is not clickable, there might be compulsory fields that were not completed. For instance, if you unticked 'not suitable for children, infants, and pets', a valid reason must be given. Similarly, if access is indicated to be by 'keypad', further instructions are required.  
If you have any questions, please contact the iGMS Customer Experience Team via Live Chat or by email.