iGMS has official direct integration with Booking.com. The procedure requires a few actions to be done on the Booking.com side and then within the settings of iGMS.  
Check our video tutorial on the process and read on the steps below.
Step 1. Select iGMS as a connectivity provider on Booking.com
Sign in to your

Booking.com account

and select a property you'd like to connect to iGMS.

In the top menu, click

Account.

From the drop-down menu, choose

Connectivity Provider.


Click

Search and type in iGMS.



Tick the

Content and Photos

, and

Reservations, rates, and availability checkboxes.



Click

Next,

and

double-check your contact information:


Note, that  ID field, provided by the provider (if any) should be empty.  You should then accept the Terms & Conditions and click the button, "Yes, I accept". 
In 1-2 hours you will get an email notification once iGMS has approved the connection. Once the connection is confirmed, it will be indicated on Booking.com as well.
Important: With the confirmed connection, your Booking.com property previously configured availability and pricing data will be discarded so you would need to set them anew via iGMS Multi-calendar.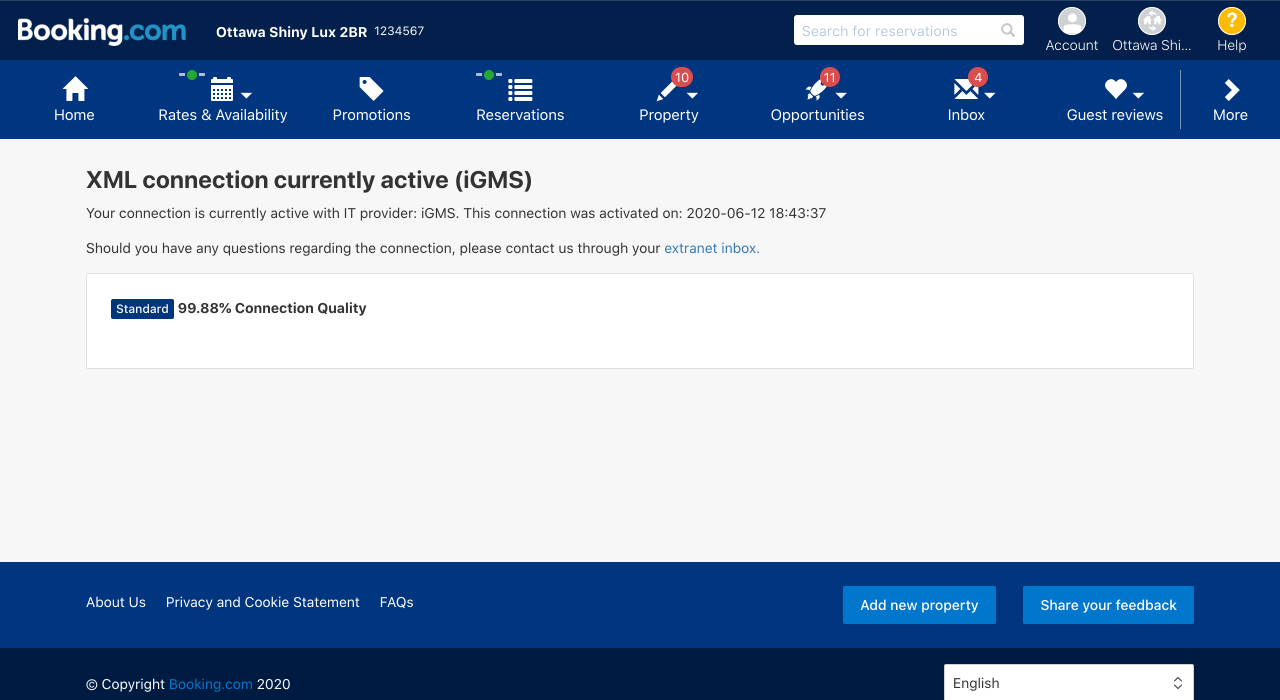 This means you can move to the next step and activate your Booking.com account on iGMS's side.
Important: Before you connect the booking.com property to iGMS, there are some steps that we need to take.
According to Booking.com requirements, when integrating a Booking.com property to iGMS, only XML rates that you previously created will be moved automatically. Non-XML rates will remain on Booking.com, fully bookable, but we won't be able to receive any information about these reservations. You'll need to create the XML rates on iGMS.
For an instruction on how to create rates for a Booking.com property on iGMS click here.
Step 2. Activate Booking.com property on iGMS
Log in

to your iGMS account and go to the Accounts & Listings section.



Click on

Connect Account and select Booking.com.



Select the

Import Property

option

.



Review the instructions on the screen, check the box and click

Continue.



Enter your Booking.com Property ID (it's a

7-digit number) and

click

Continue

to finalize the integration.
All done!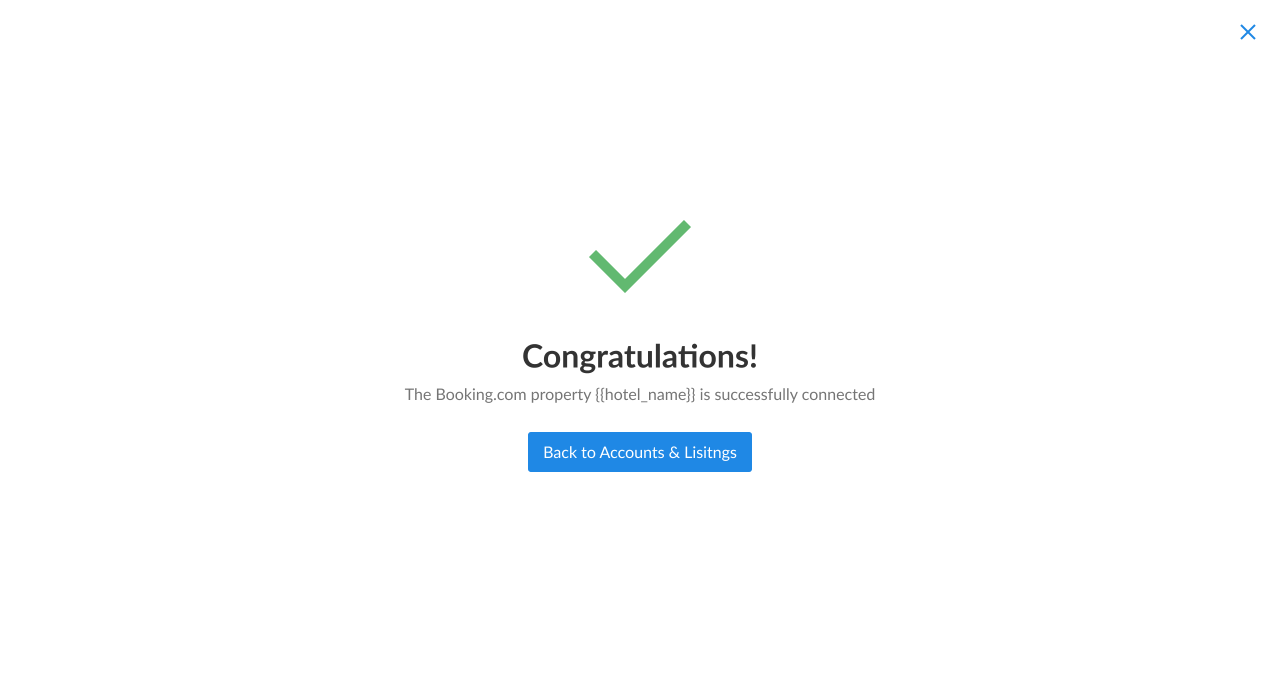 If you need to connect more properties from Booking.com, please follow the same process described above. 
Things to keep in mind:
Important:

Due to Booking.com API settings, iGMS cannot access the information about reservations that happened before you've connected your properties to iGMS. However, new bookings will provide the full data set and all the contact information.

Once the property is linked, we highly recommend opening the Booking.com property's availability to make it bookable following these steps.

If you list your vacation rentals on Booking.com as well as on the Airbnb or Vrbo platform, we strongly recommend to unite them via the iGMS Channel Manager to protect your properties from double-bookings.