As an official Airbnb partner, iGMS offers a stable connection with the platform via API. The direct Airbnb connection is fast and more reliable than any other.
According to the Airbnb API partnership agreement, all listings managed by external platforms, such as iGMS, should be exclusively operated via this software.
You can have only one property management software (vacation rental software) connected to your Airbnb account. If you already have another provider, it will not be possible to proceed with iGMS.
If you no longer use another vacation rental software, you can easily disconnect it from Airbnb, and connect exclusively to iGMS.
How can I disconnect another software?
Follow these four easy steps:
Step 1 – Log in to an
Airbnb Account
: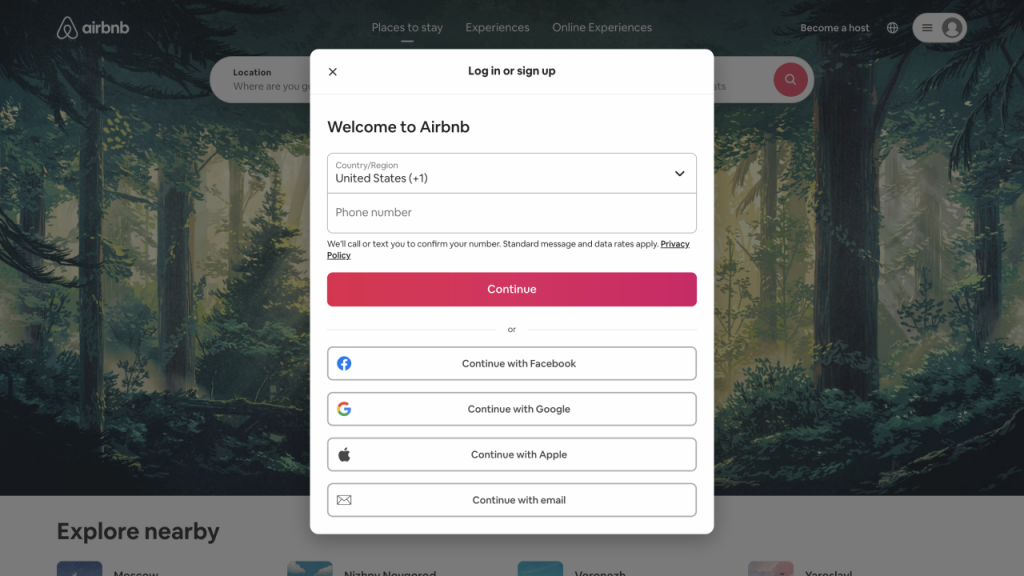 Step 2 – Under the Profile settings click the Account button: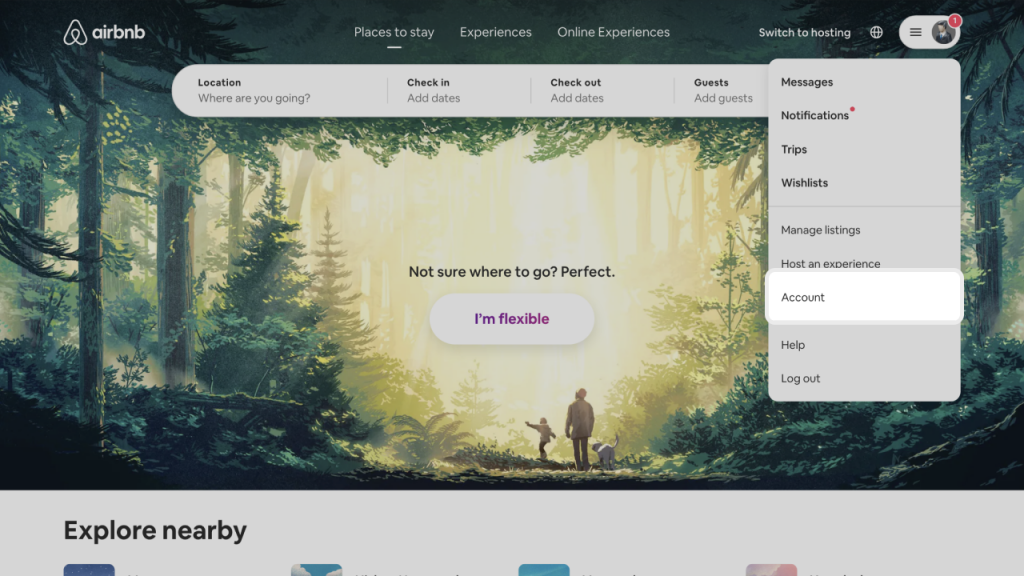 Step 3 – Under Accounts click on Privacy & Sharing to view and control connected applications: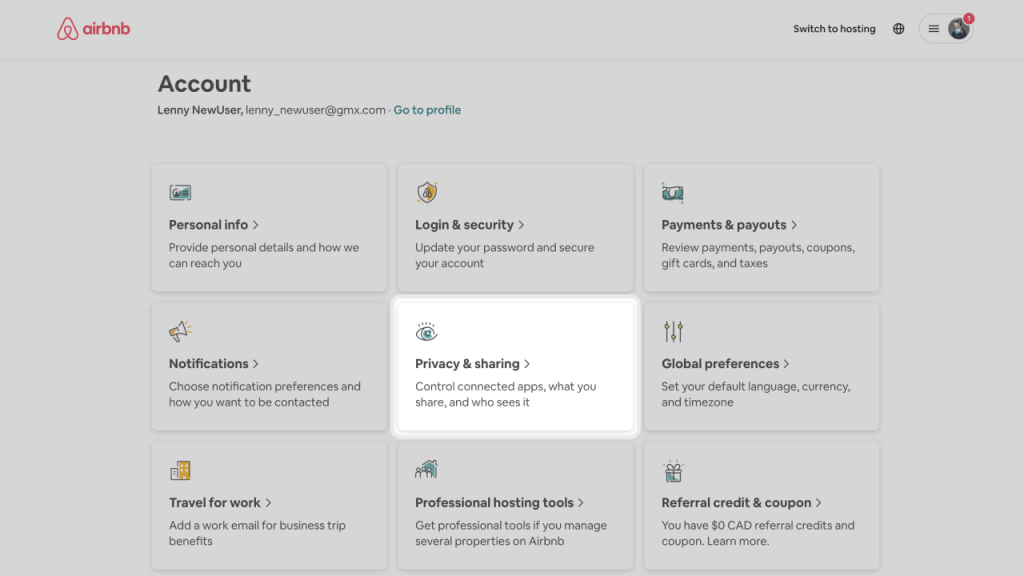 Step 4 – Click on Remove access: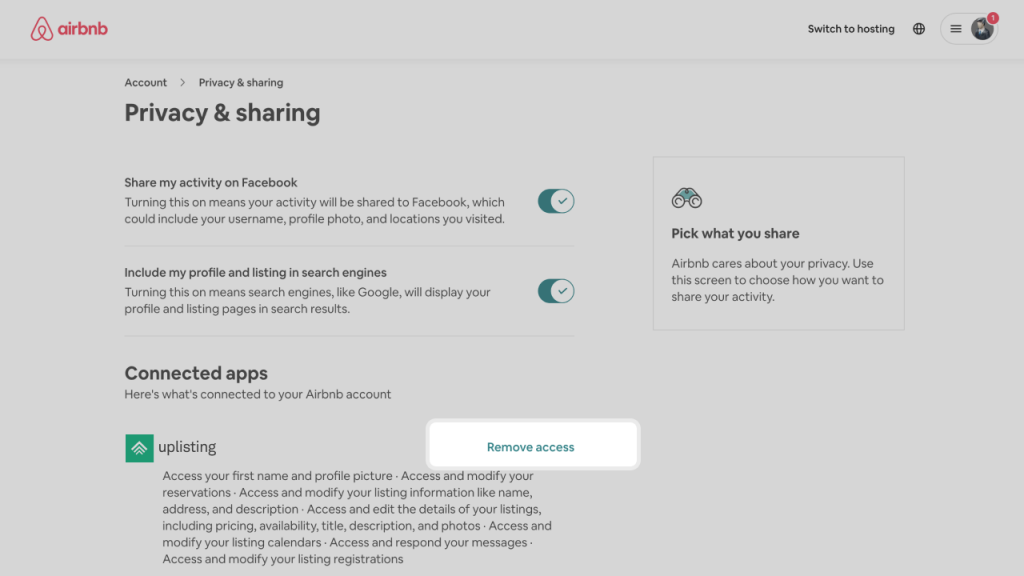 Now you can come back to the iGMS Account Connect screen and link your Airbnb account with no problems.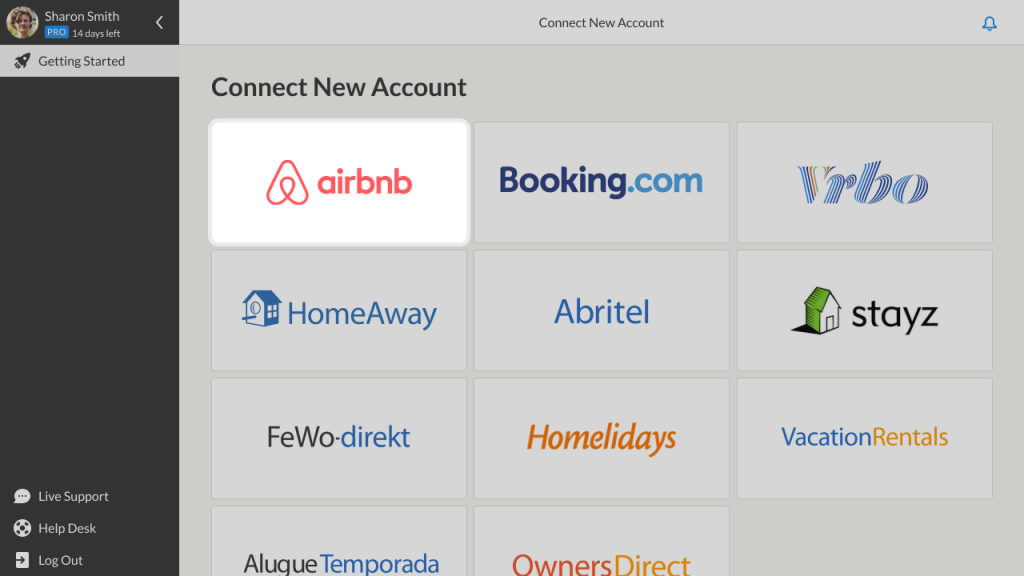 Note : If you are utilising any external software connected to your Airbnb account you will need to follow these steps in order to successfully connect the account via the Airbnb Official's API.
If you have any questions or need help disconnecting a 3-rd party software, do not hesitate to contact us via the Live Chat or at support@igms.com