Instant Book is an Airbnb setting that allows guests to book your Airbnb properties without a manual approval from hosts. Applying the pre-set by the host rules, it gets dates in your calendar automatically booked by guests who meet the Airbnb requirements.
The instant booking option enlists multiple advantages:
It is

convenient for hosts

. You don't have to respond to every request, and the

iGMS Unified Inbox

will take care of informing your guests

upon booking confirmation

.

The easier it is to book your rentals, the

higher

your

occupancy rate

will be.

It works on your

SuperHost

status: the more guests are interested in your place, the more reviews you will get.
How to adjust the Instant Book setting for my Airbnb properties?
Once iGMS takes over the management of the Instant Book settings from Airbnb, it is possible to control this option by turning it on or off, this way, you can easily adjust the settings so only those guests who meet your requirements can book instantly.
When adjusting the Instant Book settings, you need to pay attention to the listing sync type as it is only possible to change it if you have the sync type set to "Everything". The sync setting connection defines whether your pricing, availability and general settings of the listing are managed via iGMS or Airbnb. You can find it by going to the listing's editor.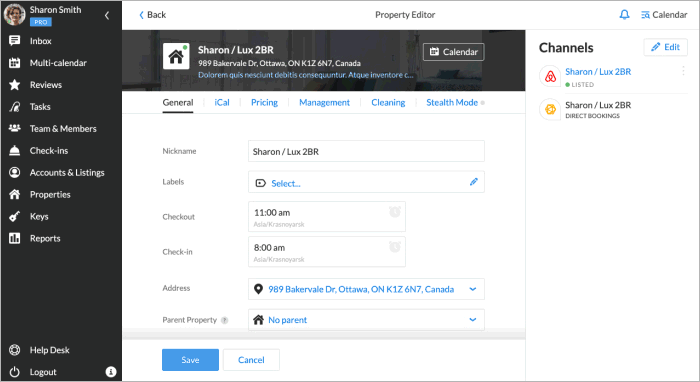 Sync pricing and availability. Scroll down to the Advance Notice and Distant Requests settings. For Advance notice, you need to pick the number of hours required for notice before the instant booking. For Distant Requests, you need to set the number of days before the present day that a guest can make a booking.
Sync everything. Along with the Advance Notice and Distant Requests settings, with this sync type, you can choose who can book your property instantly: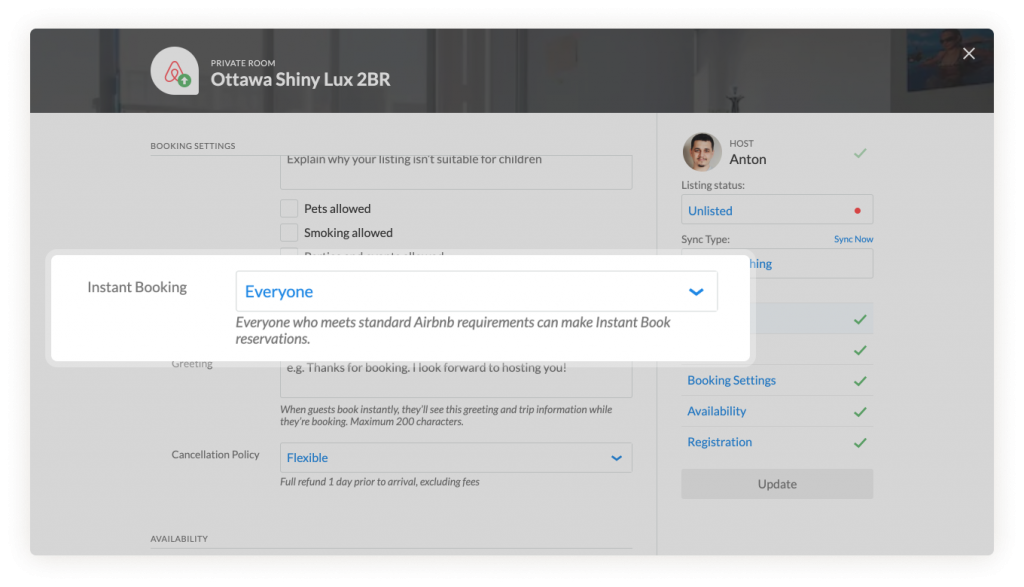 Everyone (no requirements of the guest) 

Experienced (only those who have travelled via Airbnb can book instantly) 

Government ID

Experienced Guest with Government ID (only those who have travelled with Airbnb and verified their Airbnb profile with the government ID can book instantly)

Off
Only those who fall into the group of the preset requirements will be able to book with you. Keep in mind that if you cancel an instant booking, the listing's respective  cancellation policy will apply. 
Disconnect. Your listing will remain active on Airbnb, but iGMS will have no control over the pricing, availability and the instant book settings. 
Let us know if you have any questions about how Instant Book works on iGMS via email. 
Book a spot on our weekly product webinars to see the software in action and ask any questions about it.