When it comes to pricing, you want to know exactly how your iGMS subscription plan works and how the rates apply to your properties. To make sure you are fully informed about how pricing on iGMS works, we've selected a few key points you need to take into consideration.
How does the iGMS billing team calculate charges?
The iGMS billing team charges users per active property for Annual or Monthly subscription or per booked night for FLEX. Please note that we do not charge you for the duplicated listings if you have grouped them properly. Yet, if the listings appear on a Multi-calendar as two separate properties, both will be charged.
Is there a minimum payment?
Yes. If you do not have any active reservations on any of your rentals, there's a minimum fee covering one property based on your subscription plan.
If you are on the FLEX plan, there's a minimum payment of $20 per property if you have fewer than 20 nights booked.
How do you charge per active property? 
An active property is one vacation rental that has been booked at least once during the billing cycle. Always refer to the multi-calendar to calculate your pricing accurately.
For example:
You have 15 properties and 10 of them have had reservations during the month, you will be charged for 10 active properties according to the annual or monthly plans.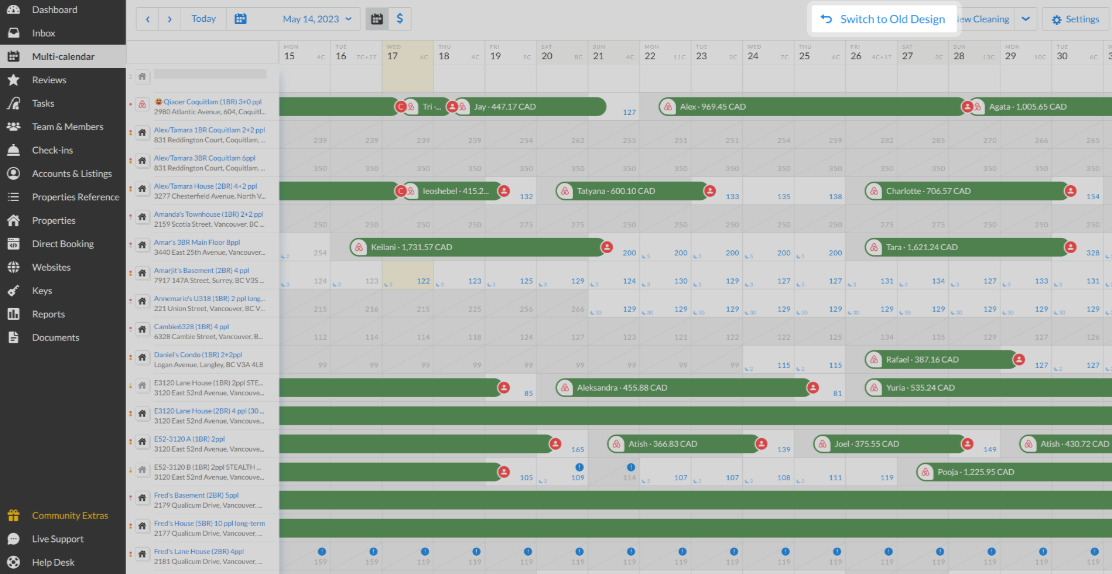 Important: If you place your property on several platforms (Airbnb, HomeAway, Vrbo, Booking.com), as a listing you have to group properties via the channel manager if you want them counted as one property. Otherwise, they will be considered as independent units and charges will be applied accordingly. 
For example:
You list 4 properties on Airbnb and you also list them on the Vrbo platform which makes 8 listings in total. If you add them all to iGMS and group the Airbnb and Vrbo units via the Channel manager, we will consider those as 4 properties only.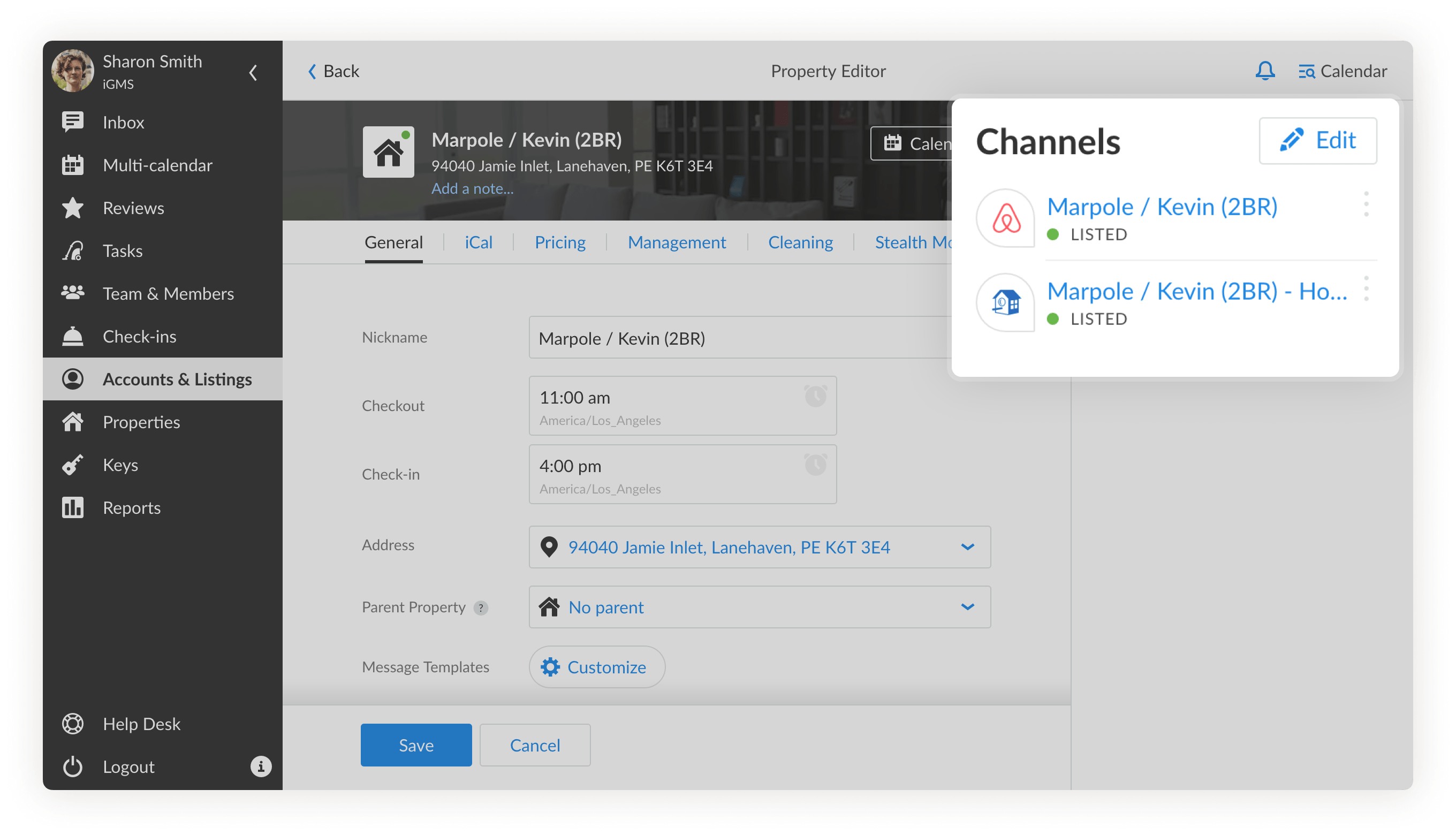 If you don't group the listings and 7 of them were booked at least once within a month, you will be charged for 7 properties according to the Pro plan. 
We do encourage you to use the Channel Manager for properties listed on the Airbnb, Vrbo, HomeAway family channels not only to control double-bookings but also for avoiding unwanted charges.
What if I have a house and rent out rooms too? Is it still one property?
No. If you rent an entire home and the rooms, we consider them as separate properties. This means that if guests have booked both units during the month, we will consider them as active properties. Please refer to the multi-calendar at all times to plan subscription cost.
When do you send invoices? 
At the beginning of the current month, you will be sent an invoice for the total number of properties that were active in the previous month. Please note that the billing team will take into account properties despite the time of the month you have them linked/unlinked. Also, the billing team will consider the property active if there was a booking during the billing period even if a user marked the property inactive at the moment of billing.
In case you have any questions about the billing, please contact the billing team.