How to Connect Your First Airbnb Account to iGMS?
Connecting an Airbnb account to iGMS takes 3 steps only:
Step 1 – Log in to an Airbnb account you want to connect to iGMS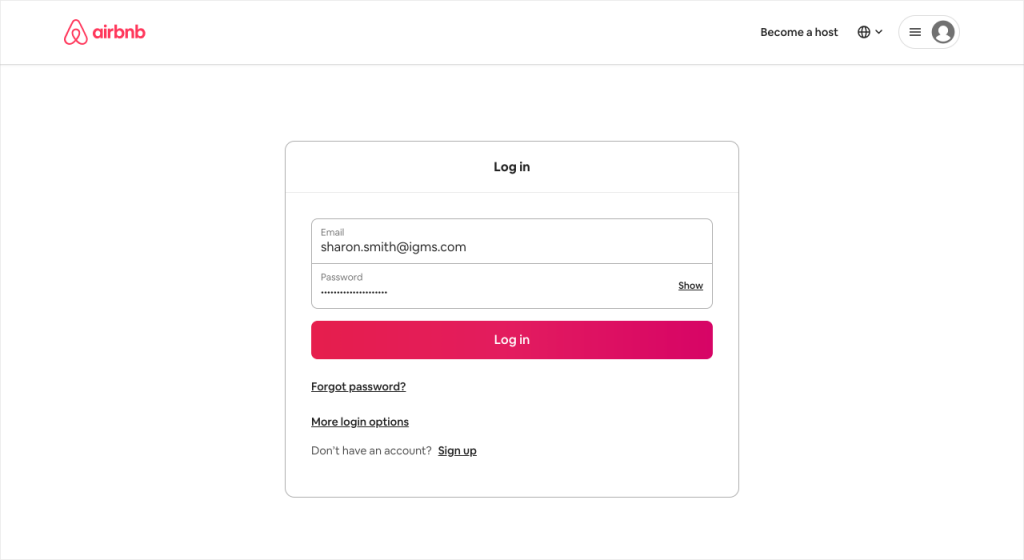 Step 2 – Connect the Airbnb account to iGMS
On the Getting Started page in iGMS click on the Connect Airbnb Account button.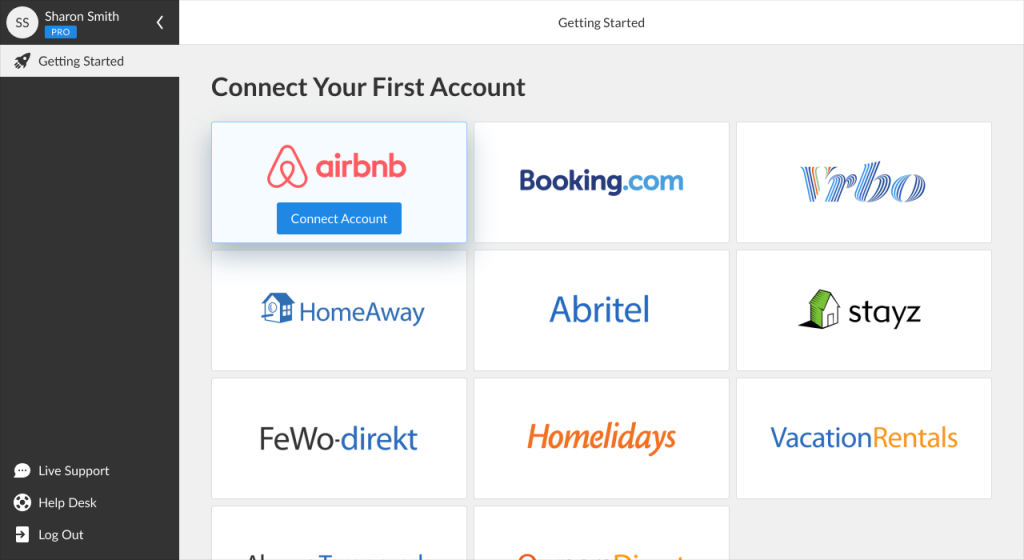 If you are already logged into the account you want to connect, click on the Connect button to continue.
Step 3 – Allow synchronization between Airbnb and iGMS
On the Airbnb connection page, read the terms and conditions.  Accept the agreement by clicking the checkbox and click the Allow button.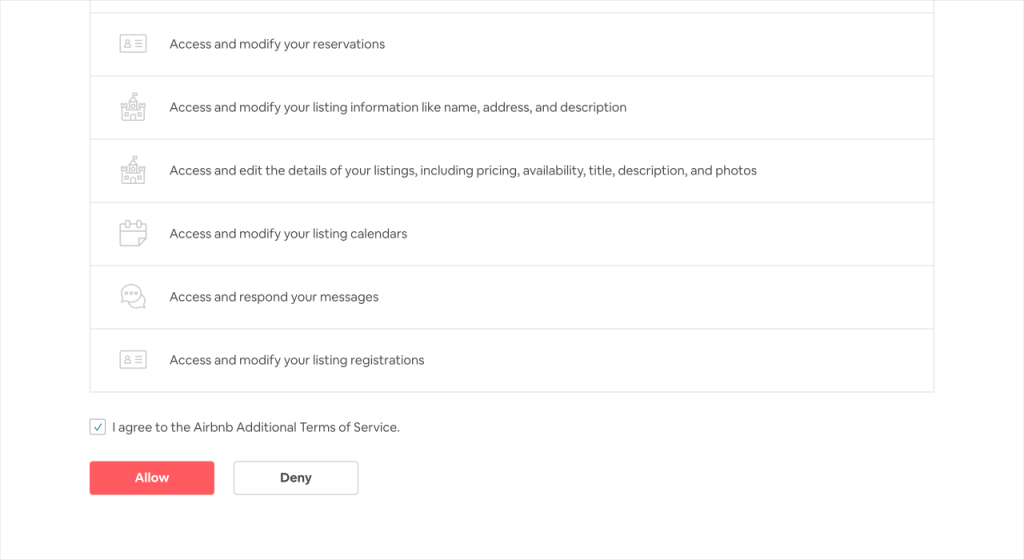 You will be redirected back to our iGMS system.
Wait for a few moments.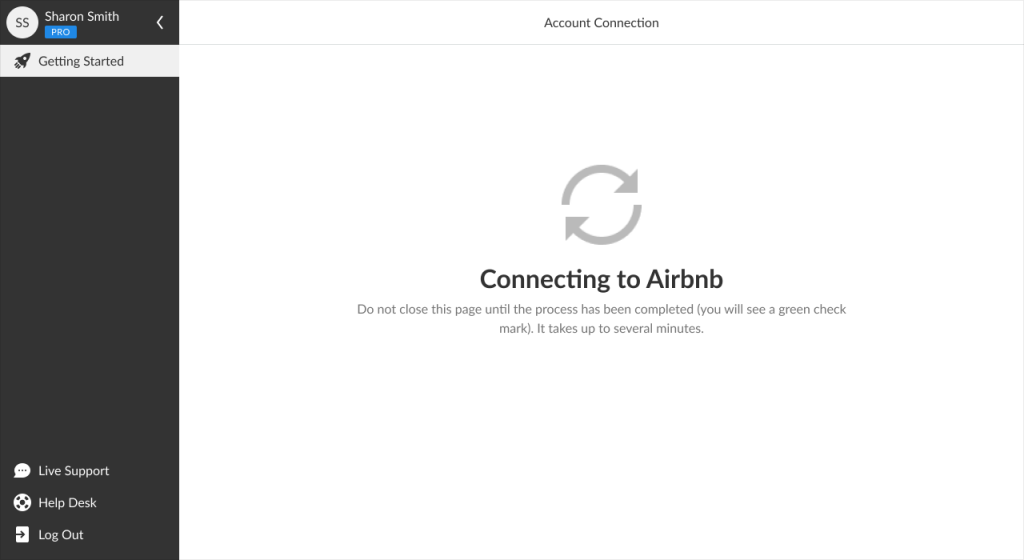 Once it's done, you will see the confirmation screen.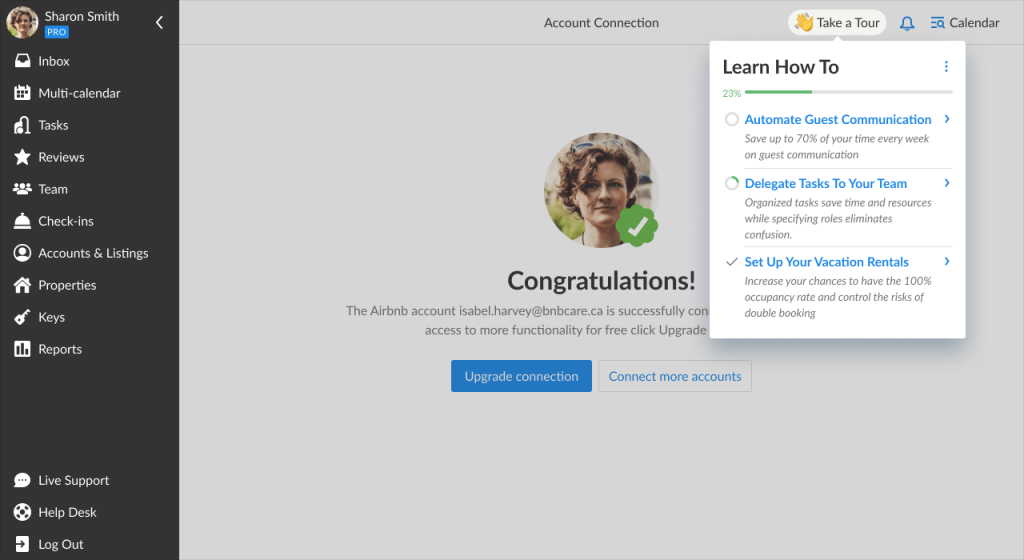 Now you can start discovering iGMS' features right away or connect more Airbnb accounts  and other platforms.
How to Connect More Airbnb Accounts to iGMS? 
The procedure is the same as above. 
Make sure that you are logged in to the Airbnb account you want to connect to iGMS, not the one you've already connected. Otherwise you will be redirected back to your iGMS page. 
How Do I Connect Other Channels to my iGMS Account?
iGMS supports direct native integration with the biggest channels of the Vrbo/HomeAway Family and Booking.com properties.
Other major platforms, such as TripAdvisor, Agoda, etc, can be integrated to iGMS via iCal format.
In case you have any questions about the Airbnb account connect, please contact the Customer Experience team via support@igms.com.
Things to keep in mind:
If you have any Rule-sets on Airbnb, they might get removed after the connection and you'll need to set them again.

If you have any custom promotions set on Airbnb directly, we would recommend deactivating them, as promo prices might not be pulled to iGMS. You will be able to set rates from iGMS after the integration.

All imported iCals will be removed on Airbnb. You will be able to connect external iCals on iGMS after the integration