Being up to date with your reservations' status is an essential part of a successful short-term rental business. If you need help from other companies, vendors, or even friends, who do not have access to your iGMS inbox, we have a solution for you: email notifications about your reservations.
How do I set email notifications about my reservations for a specific property?
If you are working with external vendors, such as cleaning companies or concierge services, you need to make sure that they know when your guests are checking in or checking out.
If a company or an individual is not a team member in iGMS, you can still enable email notifications about any reservation events for them. 
Here's how to do so:
Go to

Accounts & Listings and select a property.



Navigate to the

Management tab.



You will find the button

Create new notification under the settings for property owners and management fee calculations.


Enter the recipient's email address and their name.

Adjust the message template accordingly to your needs.


Once done, click

Save.


You can repeat the same steps for the next recipient.
Can I customize the email notification template?
Absolutely! The email notification template editor is similar to the Message Template Editor.
When you add a new contact in the Management tab, the system will automatically offer you a pre-filled message template with all the relevant information. You can remove or edit parts of the message to suit your needs.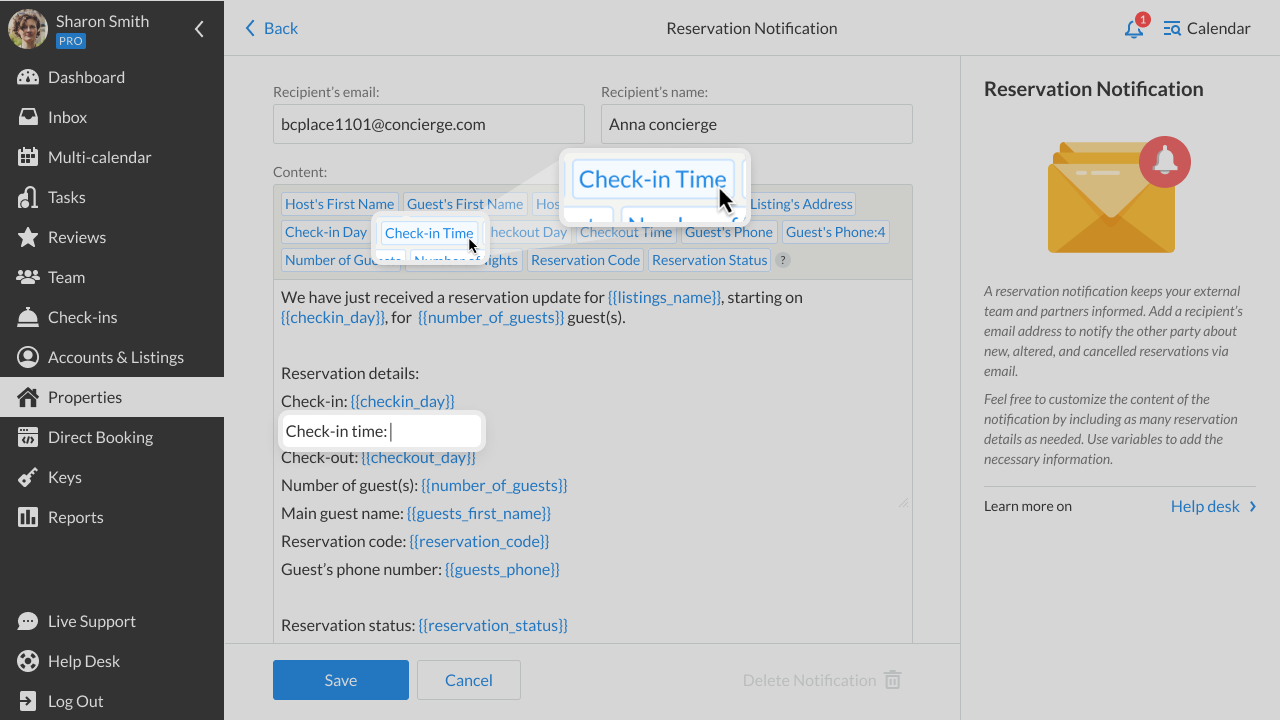 You can also use variables for some essential information such as the name of the listing or time of check-in.
How can I change or delete recipients and templates?
You can also change the template once it has been created for a specific email. For this, click on the button Change notification template to edit it.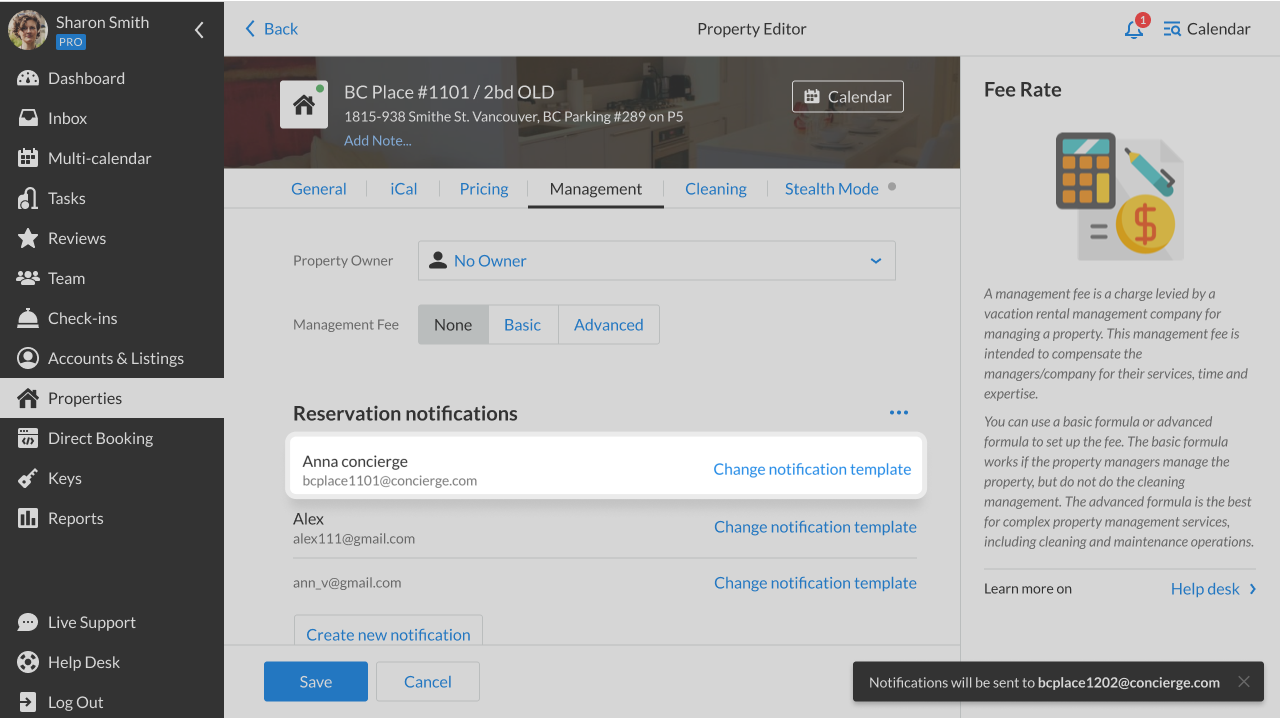 If you want to delete only one recipient:
Click on the button

Change notification template

.

Click

Delete template

.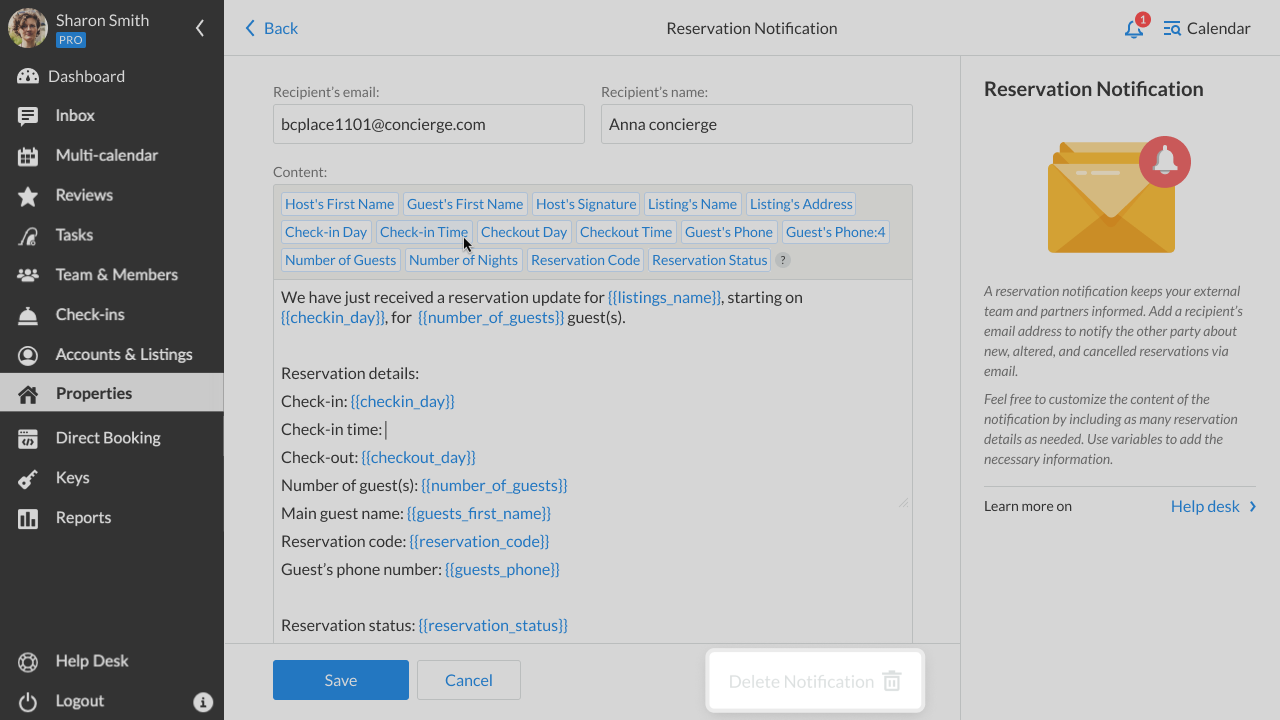 If you want to stop all listed recipients from receiving notifications, you can click on the three dots button and select Delete all.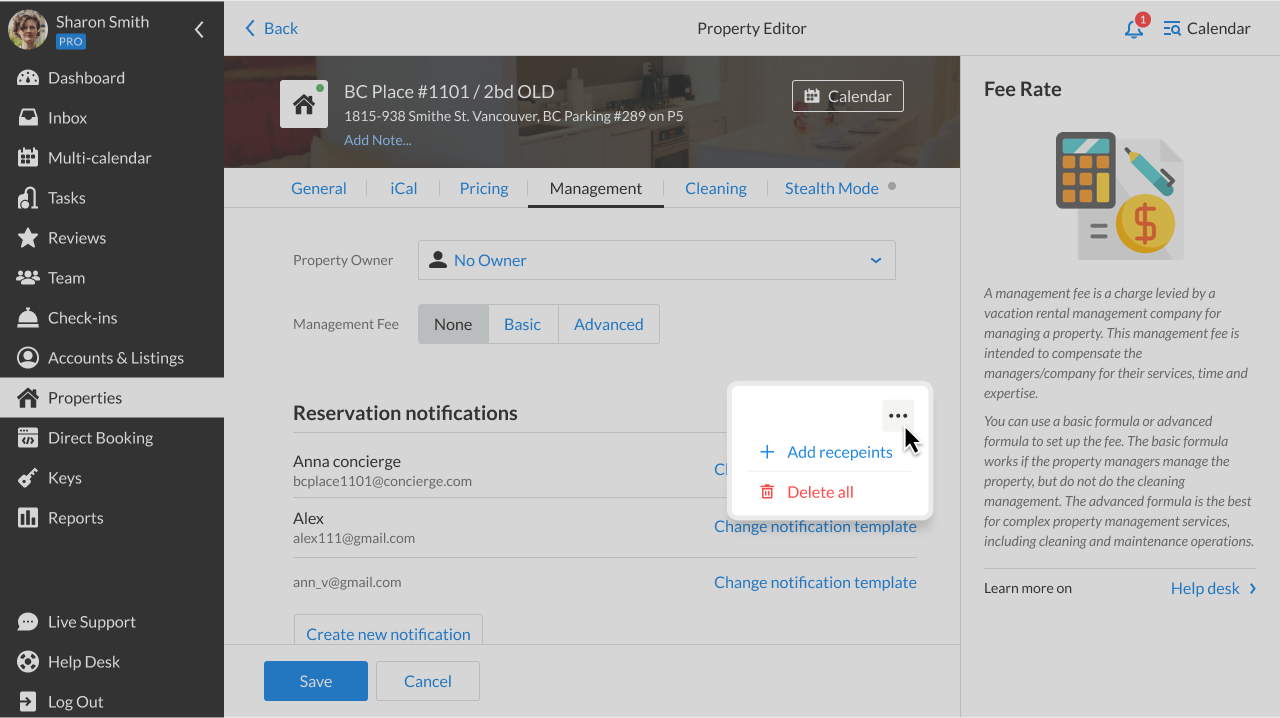 Can I set email notifications about my reservations for an iGMS team member the same way?
Yes! Whether it's an iGMS team member or not, you can send email notifications about reservation events to them. Note that this person will be receiving all the information in this case — when a reservation occurs when it's canceled, or when it's changed.
Keep in mind that Cleaners already receive email or SMS notifications based on the settings in your profile about assigned cleaning tasks. Property owners also receive notifications by default when a reservation is accepted or canceled.

If you have any questions about the email notifications or need help setting them up, feel free to contact our Customer Experience Team at support@igms.com or via Live Chat.