It's time to show the guests your communication skills.
Here's how you can use the auto-translate feature to translate your messages into 109 different languages.
What is the auto-translate feature?
Auto-translation is a feature which helps you to translate messages into different languages between you and your guests. It's simple to use, just like any other translation tool such as Google Translate, for example. You can write the messages in your language, and it will automatically be translated into the guest's language.

Let's take a look at how the iGMS Auto-translate feature works.
How do I use the auto-translate feature?
Open the Inbox and click on the guest who you want to message. You can see the guest's language as the system identified it right below the guest's name in the inbox.                                               
Note that if the system cannot identify the language of your guest, the default language will be English.

1. Click on the defined language.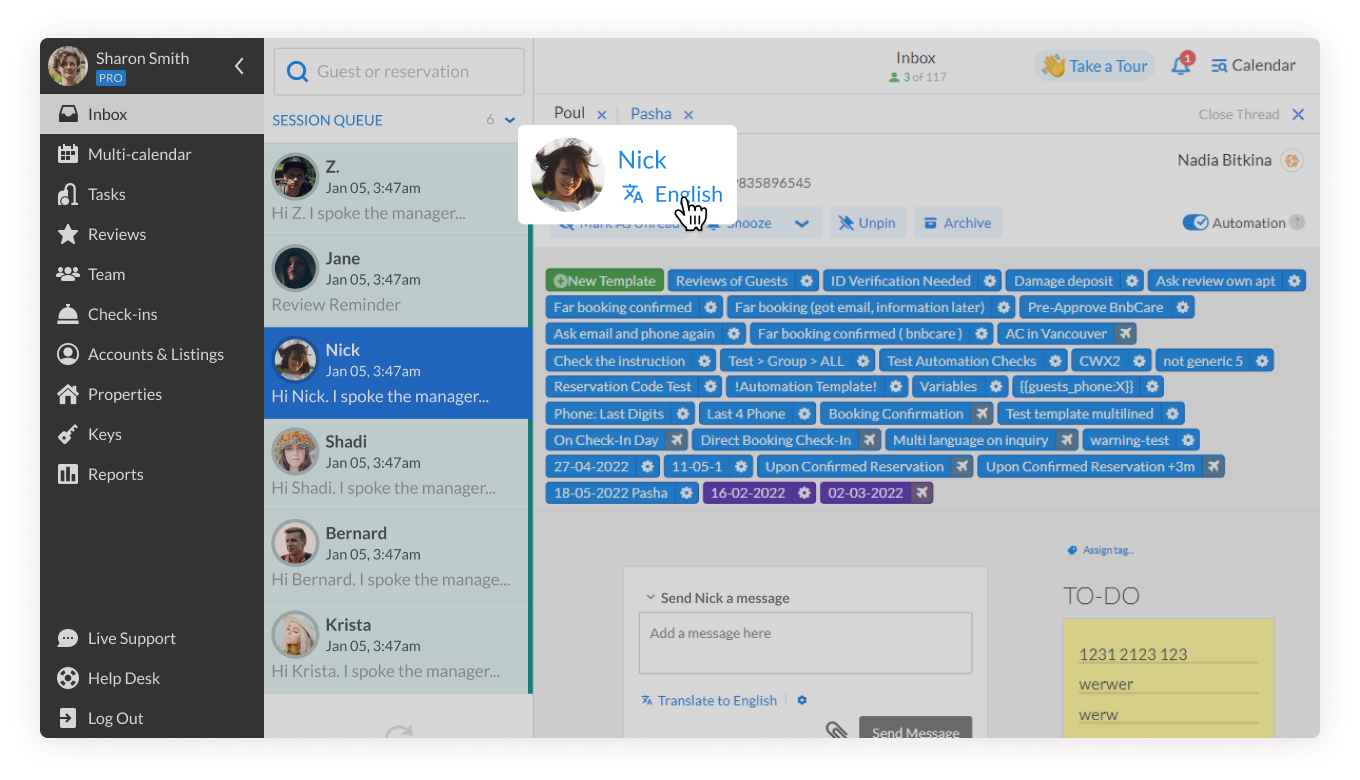 2.  Select a language from the drop-down menu. Use the search bar, if needed.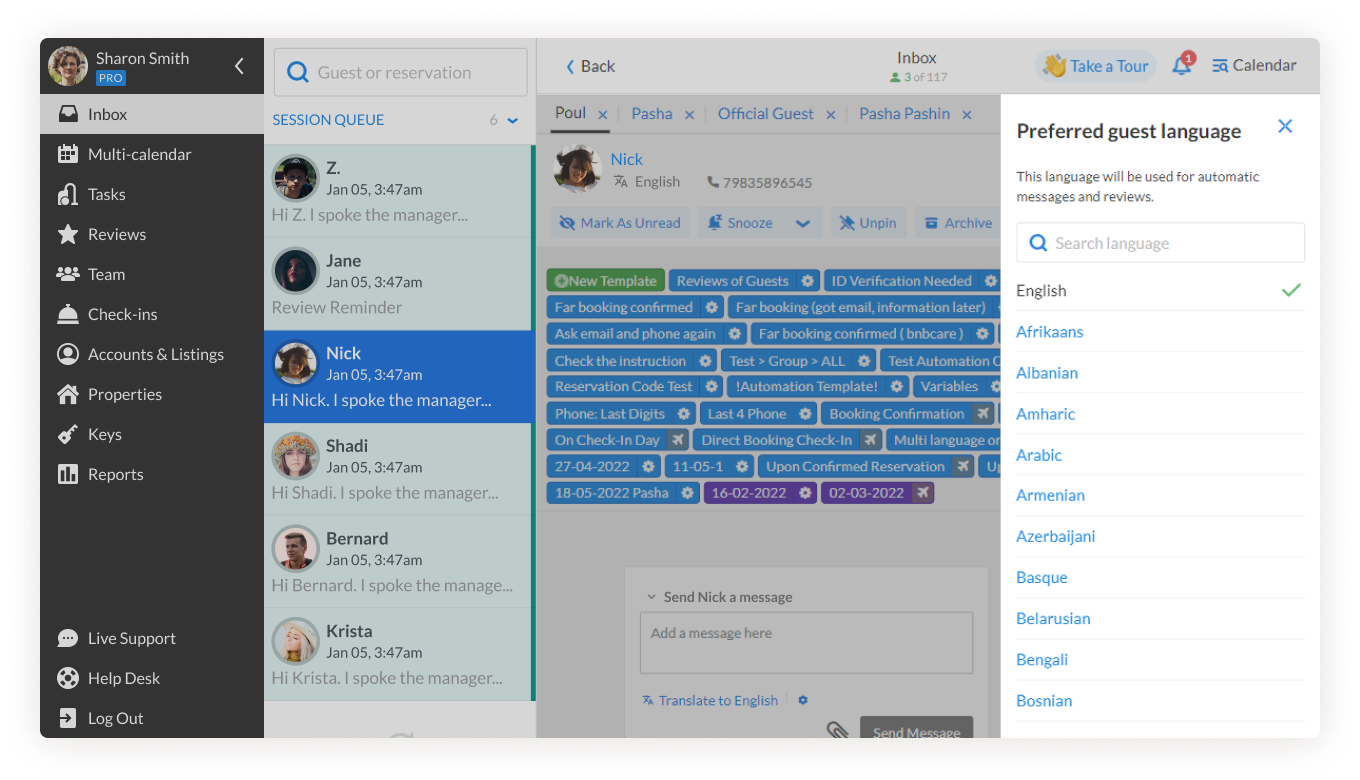 3. Select the language of your choice.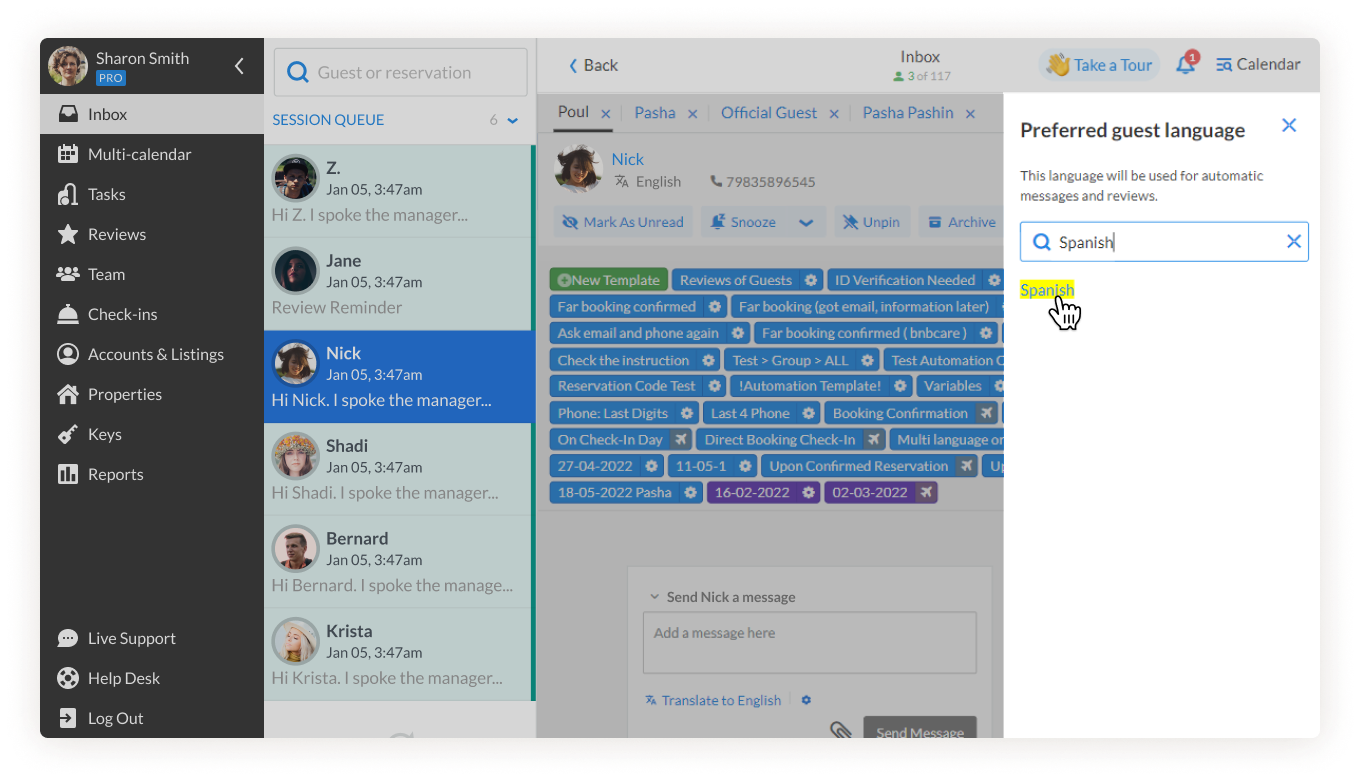 4. You can now type your message into the chat box and click on Translate to chosen language. Your guest will receive the translated message.                                  
You can also click on the Return to original button to undo the translation.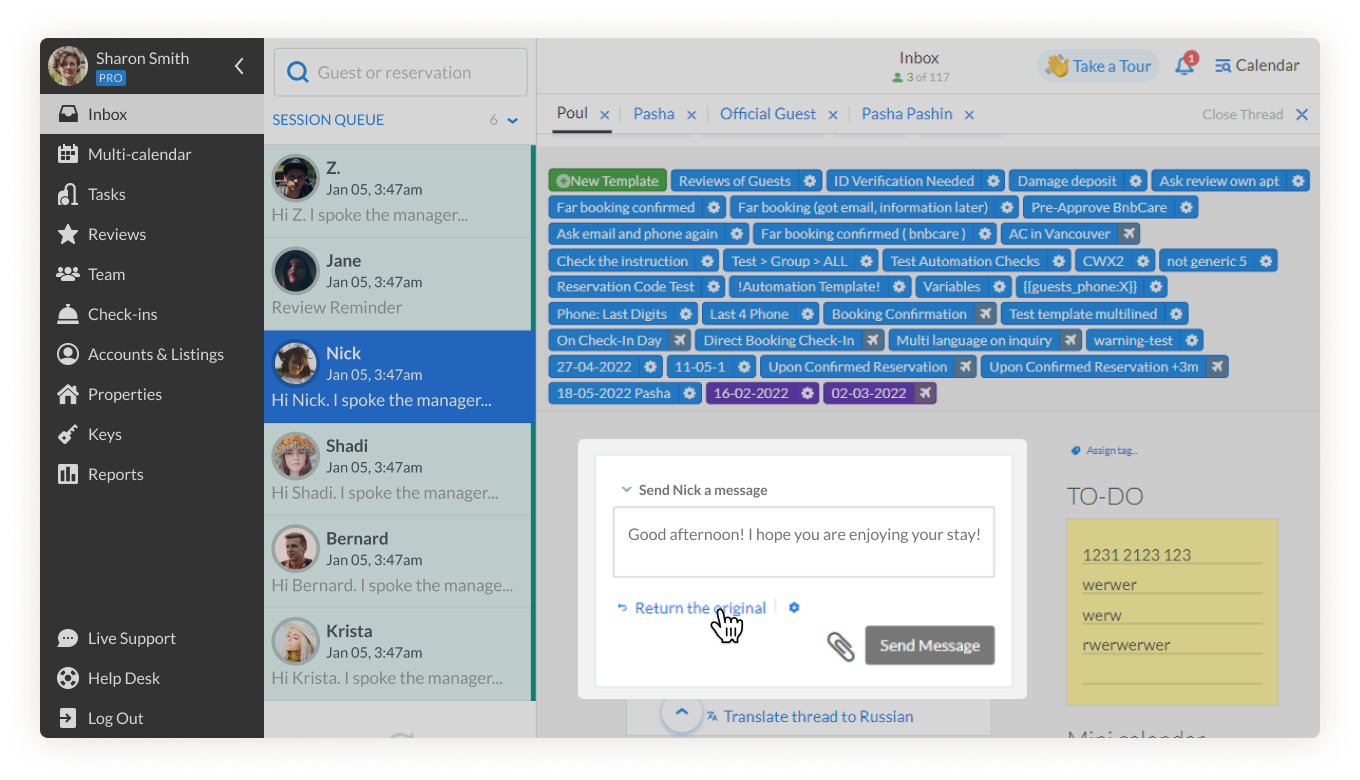 This feature can also translate threads into the language of choice.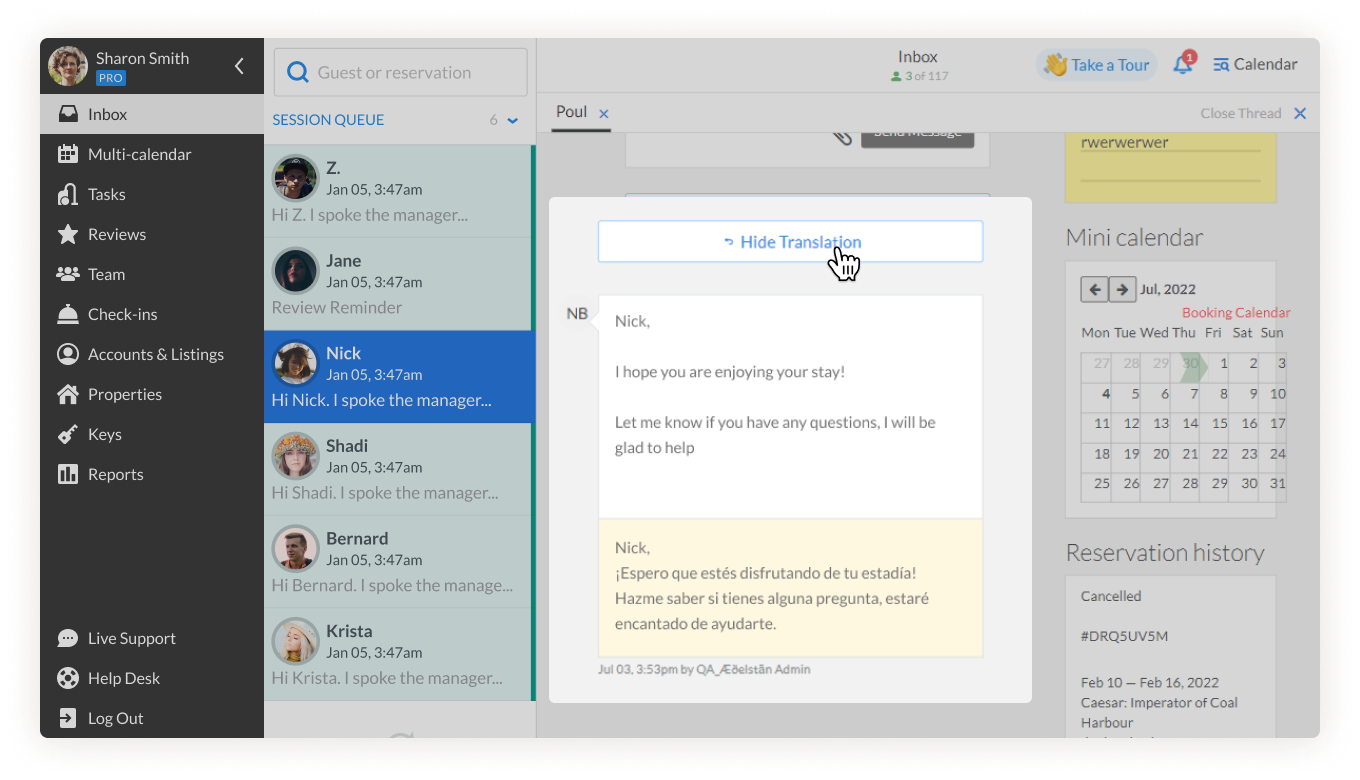 If you have questions about how to use the auto-translate feature, contact our Customer Experience Team via support@igms.com.