You've registered and created your iGMS account. Now you have a free 14-day trial to try the product and see if it works for you.
What type of subscription does iGMS offer?
iGMS offers four pricing plans based on the number of rentals you manage or booked nights. We want to make sure you choose the option that suits your needs and budget. 
PRO Annual/Monthly and FLEX plans have the same set of features, including the unified inbox, channel manager, and financial reporting to only mention only a few. However, there are some differences in the billing structure, customer service, and price. 
The LITE plan has less functionality but includes the Website Builder. It's a great plan for growing hosts with no more than 4 active Airbnb properties. 
The Enterprise plan is a customized solution for hosts who are expanding their business beyond 30+ active properties and looking for dedicated support and some extra optimization for their current workflow.
You can find the comparison of the subscriptions on our pricing page. 
Here's a detailed description of how the plans work: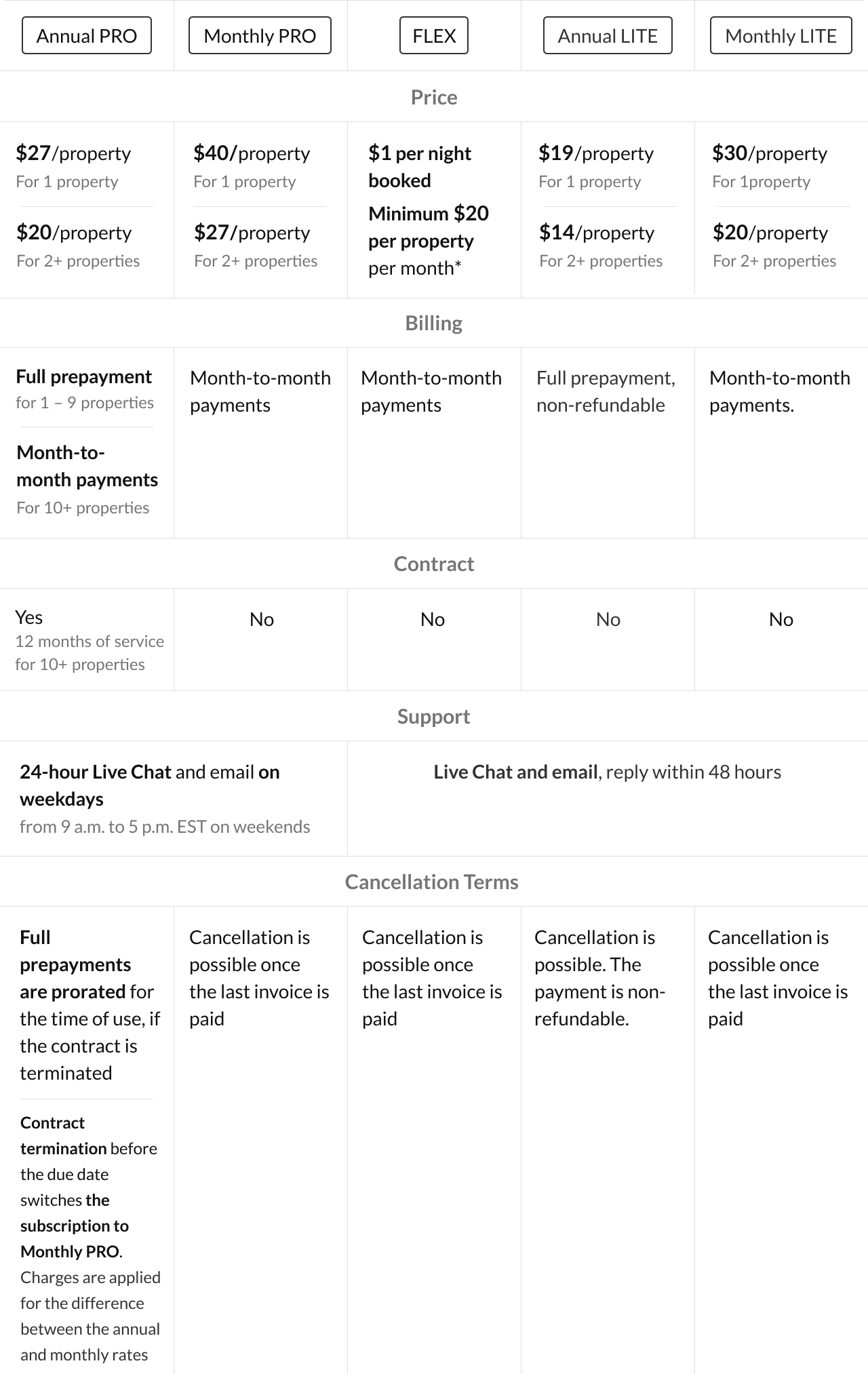 * This subscription plan has a minimum payment of $20 per property per month. This means if you have up to 20 nights booked per month, you will pay $20 per property. If you sell 21 nights, you will be charged $21 per property accordingly. Keep in mind that you won't be charged for canceled reservations.
Benefits of iGMS subscription 
iGMS charges only per active property. It means that you will not be charged for rentals that are not occupied at the moment.
The iGMS subscription plan takes the number of properties (not listings) into account when it comes to billing. Make sure that all independent booking channels of the same rental are grouped together to avoid overcharges.
We do not charge for canceled reservations.

You only pay when you earn. 
How do I choose my subscription?
Once you are ready to choose the subscription, follow these steps:
Go to your

iGMS Profile

and select the

Subscription

tab.

Click on the button

Choose Your Subscription.



Select the preferred option and enter your credit card information. Click

Update to finalize your choice.

If you have not done it earlier, one day before the Free Trial ends, you will see a reminder in the notification center that it's time to choose the subscription.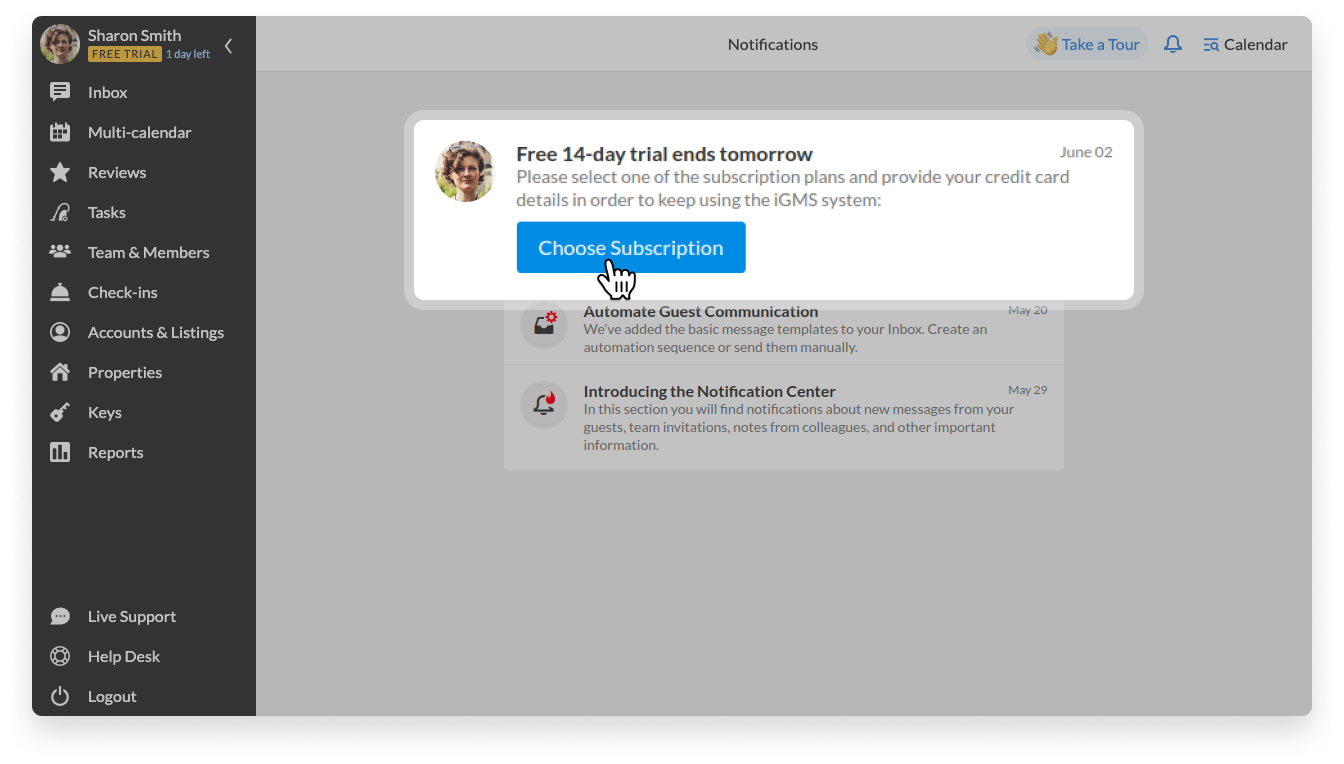 What will happen if I do not choose the subscription before the free trial ends?
If you have not selected the subscription by the end of the free trial, the account will be blocked. To keep using the features offered by iGMS, you need to choose a plan and add a valid credit card. 
Not sure what to choose? We will be glad to help! Contact us at support@igms.com if you have any questions.