With the Multi-calendar, hosts can see and manage reservations, tasks, and pricing across all channels. 
In the Multi-calendar section you can:
View all direct, iCal, and

manual reservations

in one place;

Manage availability and minimum stay for your properties;

Change pricing and set up discounts for

multiple channels

;

Coordinate cleaning and maintenance activities;

And much more! 
What information can I find on the Multi-calendar?
How do I navigate the Multi-calendar?
You can navigate the Multi-calendar with two buttons with arrows found at the very top of the property list column to move forward or backward.

Use the drop-down menu to choose a specific month, jump to today's date or last month, if necessary.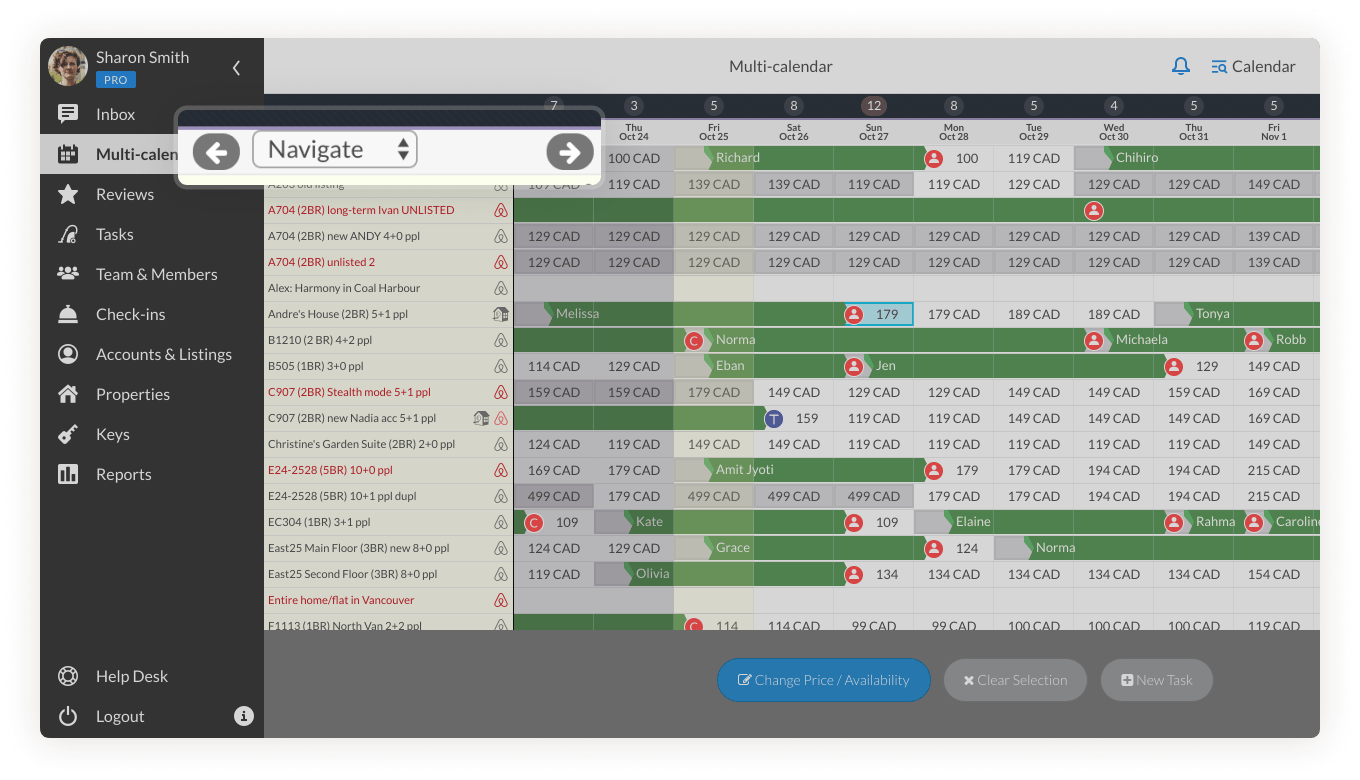 Сan I see the Multi-calendar in the monthly view?
The Multi-calendar has the landscape-only view of the whole year. The monthly view and the yearly view for individual properties are available in the Reservation Calendar.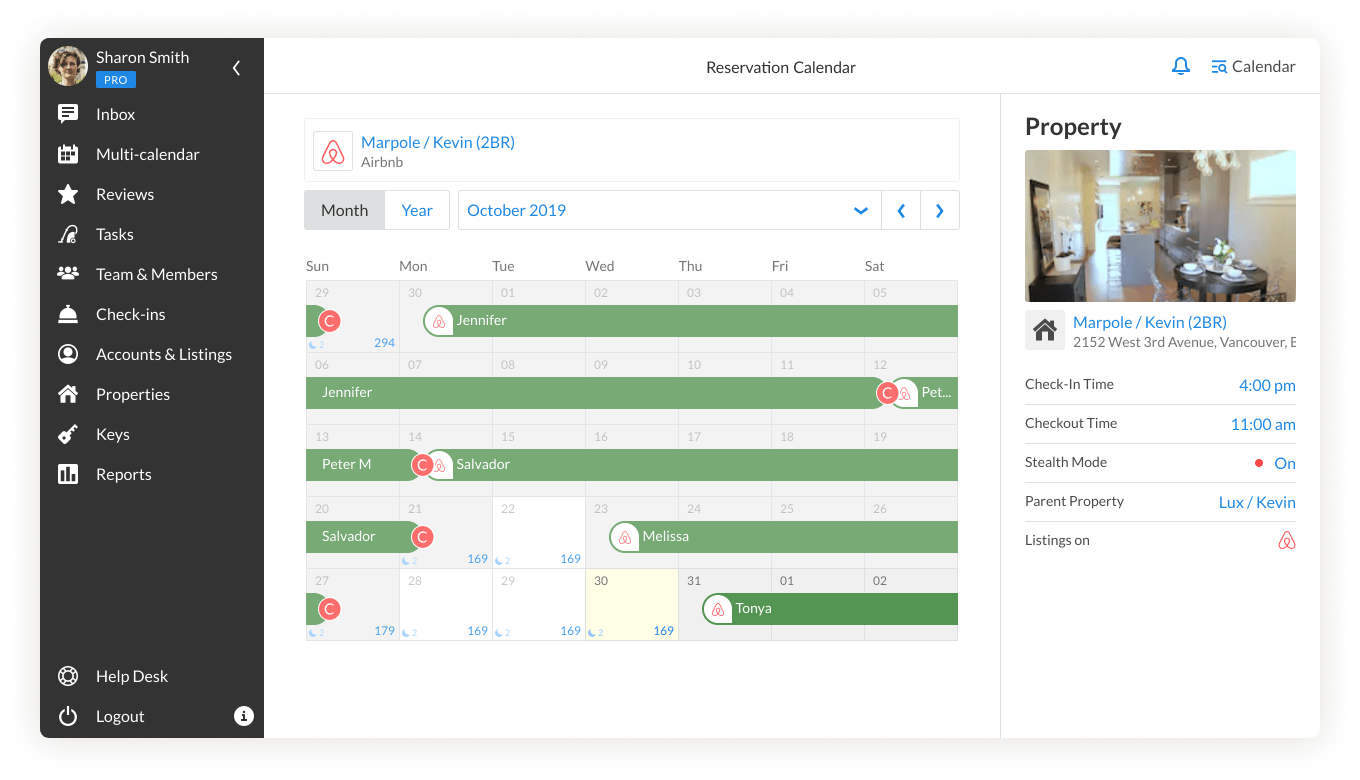 How to set up access for the Multi-calendar
You can set the way each of your team members will have access to the information on the Multi-calendar. For example, cleaners will not see the currency and nightly price and will have access only to cleaning tasks.
The iGMS account holder can set up Access and Permissions in each team member's account in the Team & Members section.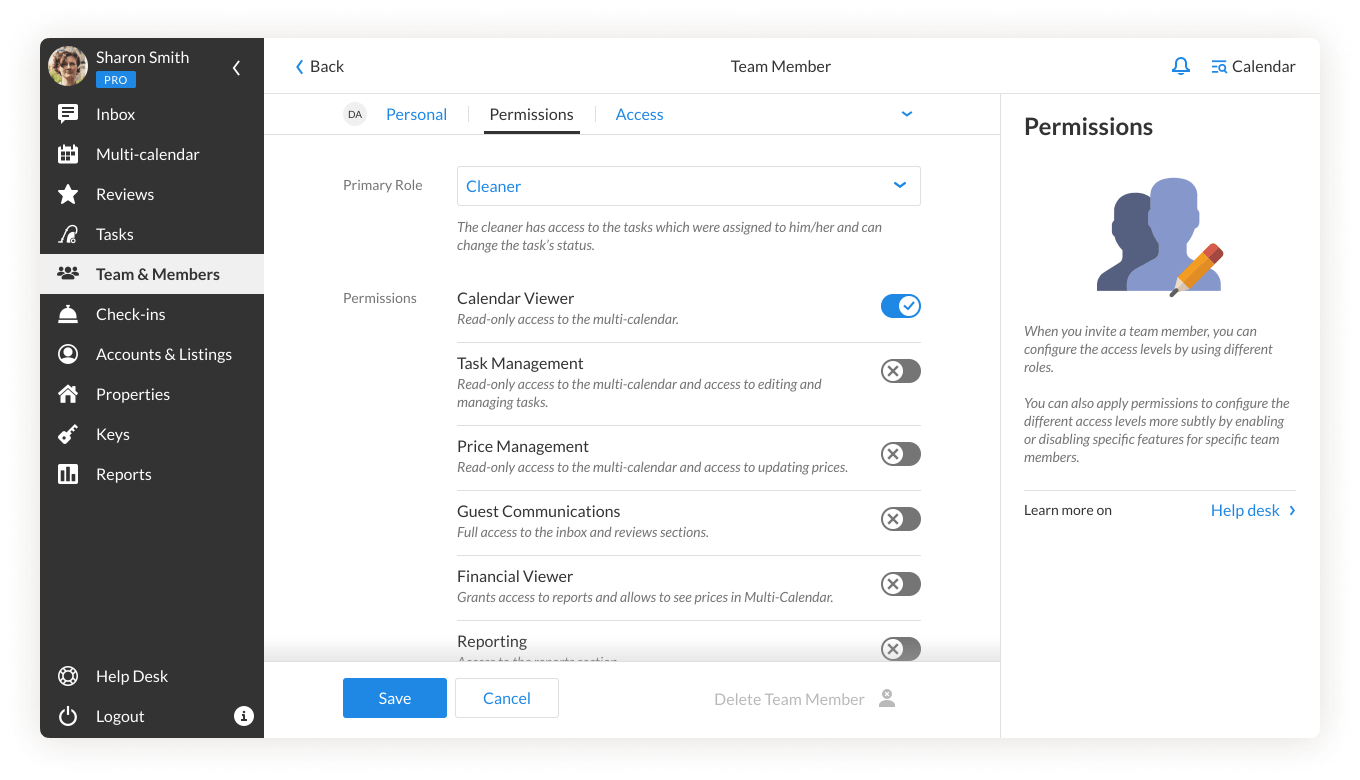 Here's how a cleaner with limited access sees the Multi-calendar.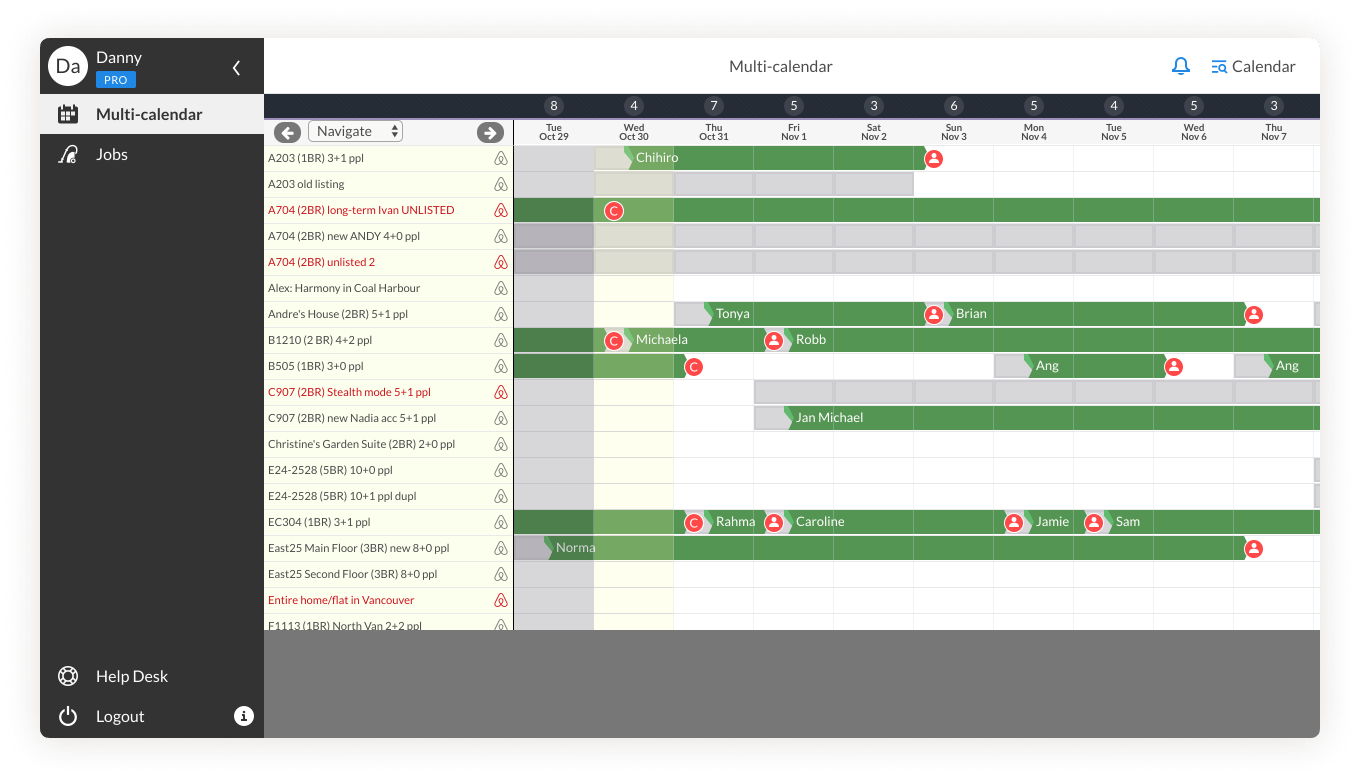 How far in advance can my Multi-calendar open?
The Multi-сalendar displays the availability and the range of open dates according to the settings on your booking platform.  For example, if you do not want guests to book too far in advance, you can set the date range for Airbnb to only three months, and the rest of the dates will be blocked in the Multi-сalendar as well.
Still have questions about the Multi-сalendar? Contact our Customer Experience team via support@igms.com for more information.