Along with PriceLabs and DPGO, iGMS has added an integration with Wheelhouse, a dynamic pricing tool developed and supported by the Wheelhouse data scientists. The Wheelhouse Pricing Engine analyzes over 10 billion data points every night in order to optimize your pricing strategy based on real-time market demand. 
The integration applies the suggested Wheelhouse pricing rates to every iGMS channel with an API connection to Airbnb, HomeAway/Vrbo family, and Booking.com. To make it happen, before connecting Wheelhouse to iGMS, you need to group listings of the same property on iGMS.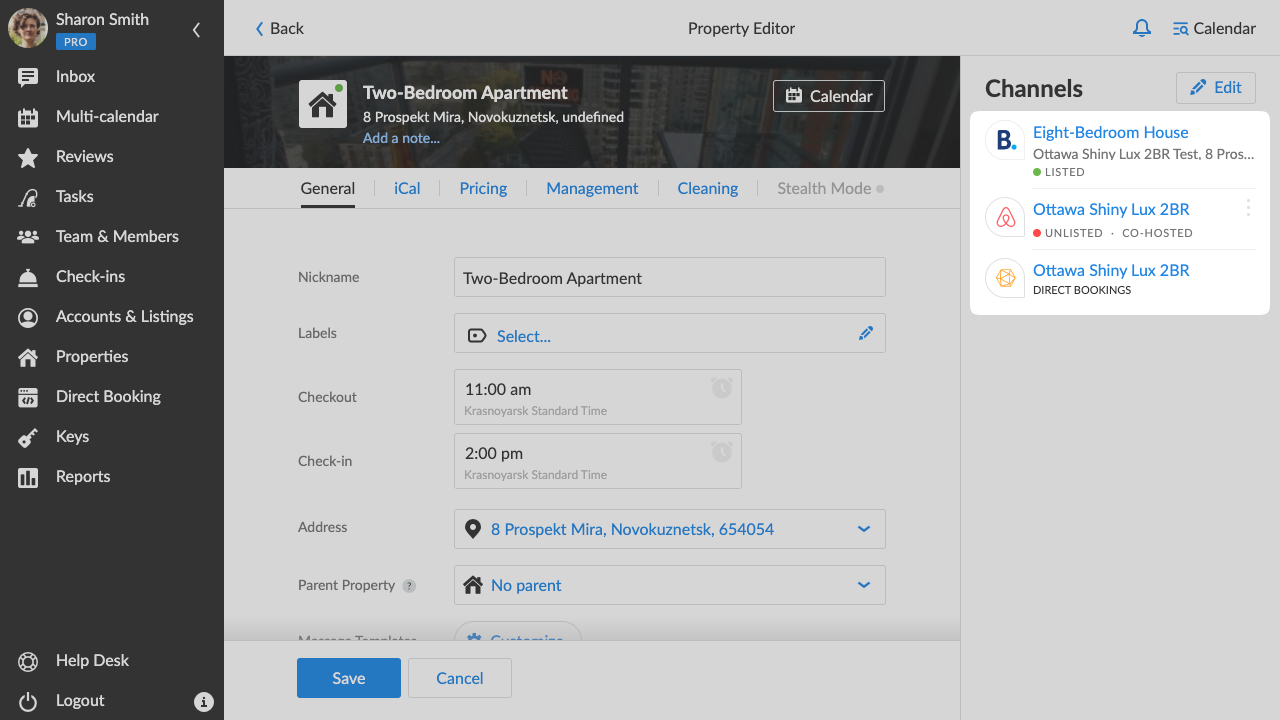 How to get started with Wheelhouse?
If you already have an account with Wheelhouse, log in to it before connecting to iGMS.
On iGMS, in the

Property Editor

, switch to the

Pricing

tab.

 If you haven't connected any pricing tools yet, click on the Integrate button.



If you have already integrated PriceLabs or DPGO , in the Pricing tab of the property editor, click on the three dots across the Dynamic pricing title. Click on Connect another tool.




In the dynamic pricing tools sidebar, click Connect under the Wheelhouse title.

Next, you will see a pop-up window suggesting to Connect an existing Wheelhouse account or Create a new Wheelhouse account. Choose your option.

If you already have an account with Wheelhouse, you will be asked to enter the User API Key.

Here's where you can find the API Key on Wheelhouse:
If you decide to create a new Wheelhouse account, you will see a popup window asking you to fill in the registration form. 

Note that due to security reasons, by default, the iGMS account holder's email address will be used.

With the email address and password, you can log in to Wheelhouse to set up your pricing strategy and configure your Wheelhouse account settings.

If you follow the steps and the Wheelhouse integration indicator doesn't appear in the iGMS Property Editor, try refreshing the page.

Once you have completed the initial integration, for other properties on iGMS, you just need to enable the Wheelhouse pricing tool in the Pricing tab of the Property Editor.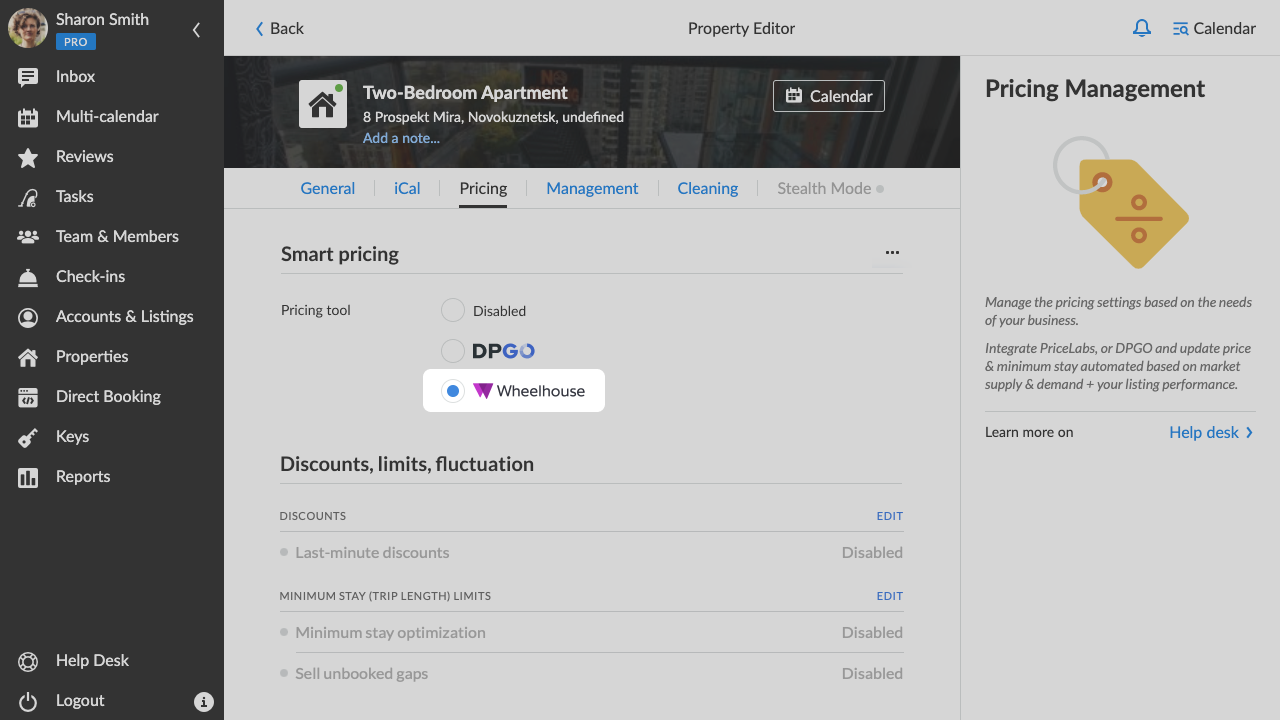 Note that you can connect one Wheelhouse account to one account on iGMS only.
Where can I see my Wheelhouse pricing and availability rates on iGMS?
Once the initial sync is successfully completed and the Wheelhouse pricing and availability settings have been shared with iGMS, you can see them in the iGMS Multi-calendar and Single Property Calendar.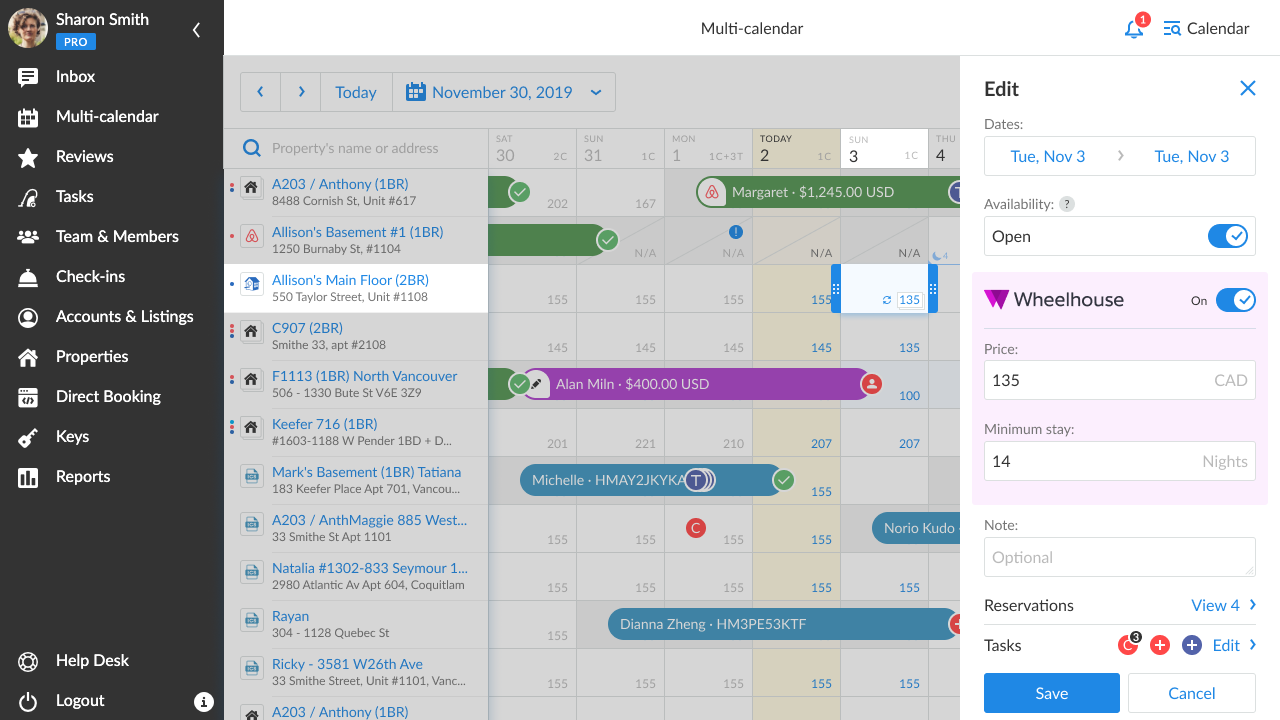 Note that the frequency of synchronization of Wheelhouse rates to iGMS is once every 4 hours for all properties on the given account. The new pricing recommendations by Wheelhouse get checked and synced to iGMS once every 24 hours.
If you are experiencing any issues with the rate synchronization, you can contact the Wheelhouse support team via Live Chat.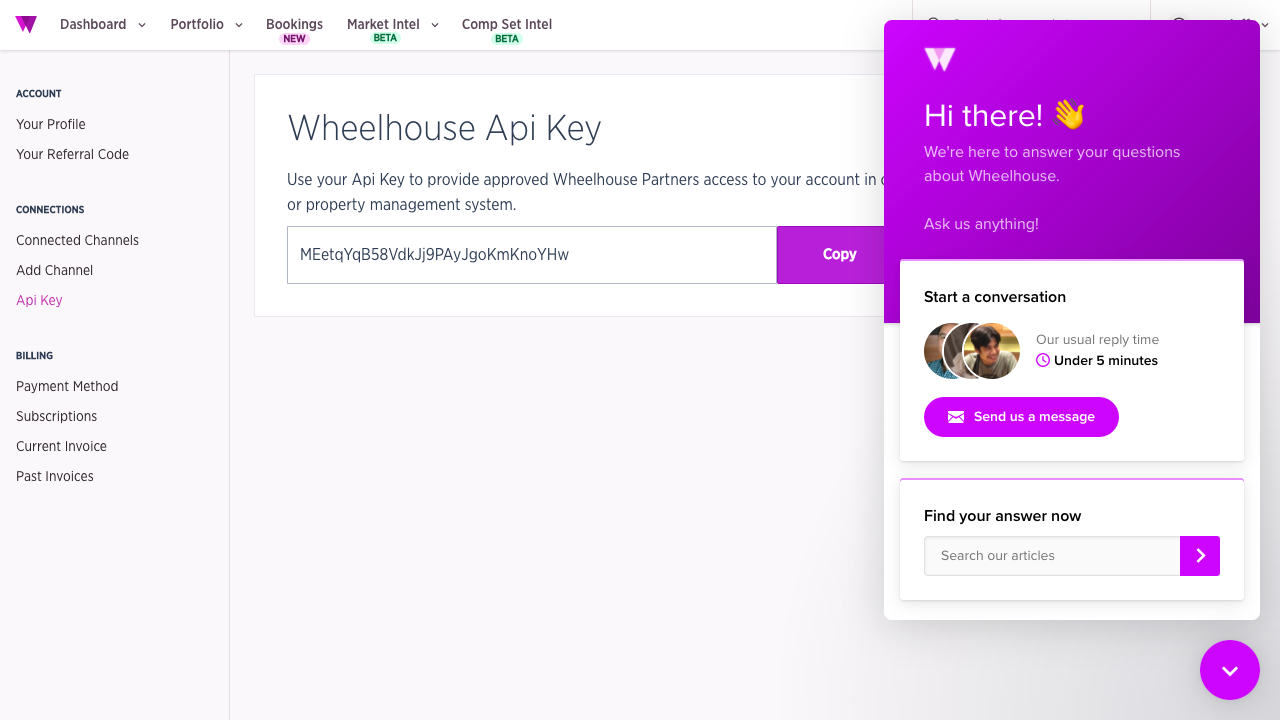 To adjust your Wheelhouse pricing strategy, please refer to the Wheelhouse Help page.
How can I disable Wheelhouse suggested rates for a property on iGMS?
On iGMS, in the Property Editor, go to the Pricing tab, switch to the Disabled pricing tool mode. Click Save to apply the settings.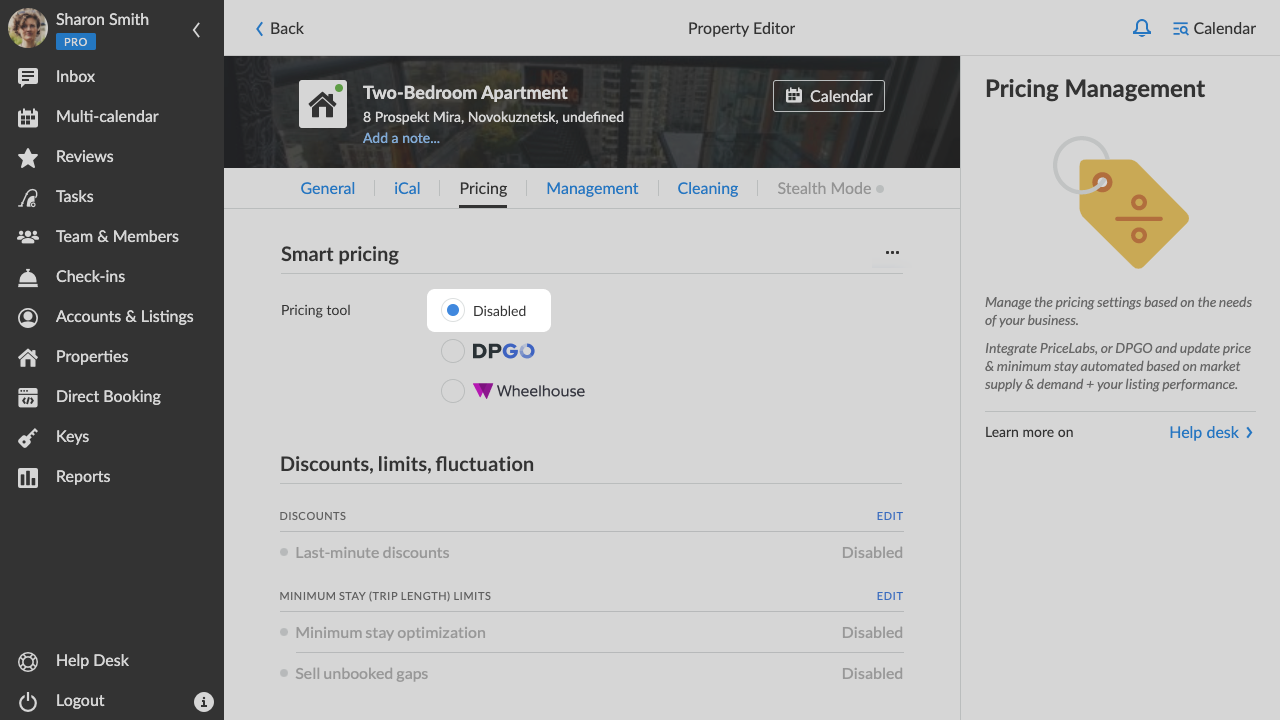 Important Note: disabling Wheelhouse for a property on iGMS means that Wheelhouse's suggested rates will no longer apply to it and won't get pushed to the respective listings of the property. However the property will be considered active on Wheelhouse and will be subject to charges according to your Wheelhouse subscription. You would need to switch off the property manually on the Wheelhouse site, so the platform would stop charging you for it. For more information, visit the Wheelhouse website page. 
Can I manage properties with the three different pricing tools concurrently on iGMS?
If you have connected PriceLabs, DPGO, and Wheelhouse to iGMS, it is possible to manage three different properties using three different pricing tools. The listings of the same property can be managed using one tool for all listings of the property only. 
For example, you have three properties, A, B, C. You can manage  property A and the listings within it with PriceLabs, B – with DPGO, C – with Wheelhouse, or mix and match the properties and the tools.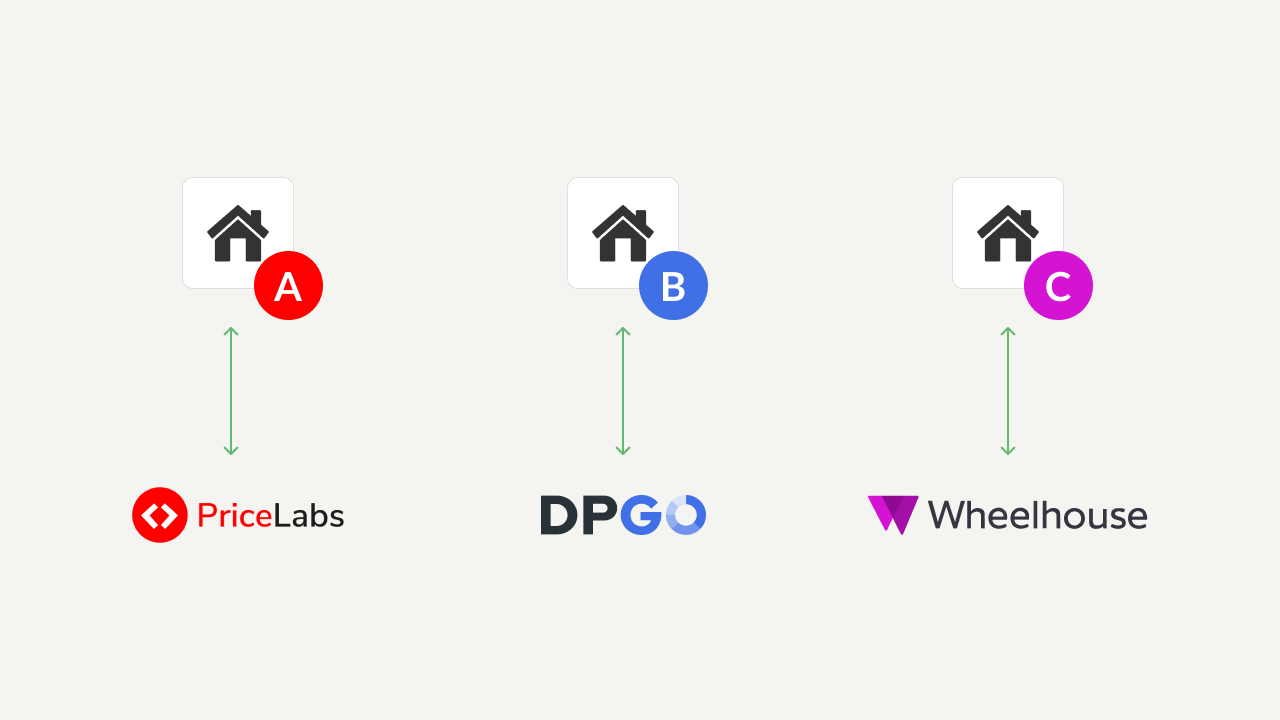 Your property has 3 grouped listings – Airbnb, Vrbo and Booking.com. The three listings within one group can be managed with one pricing tool only.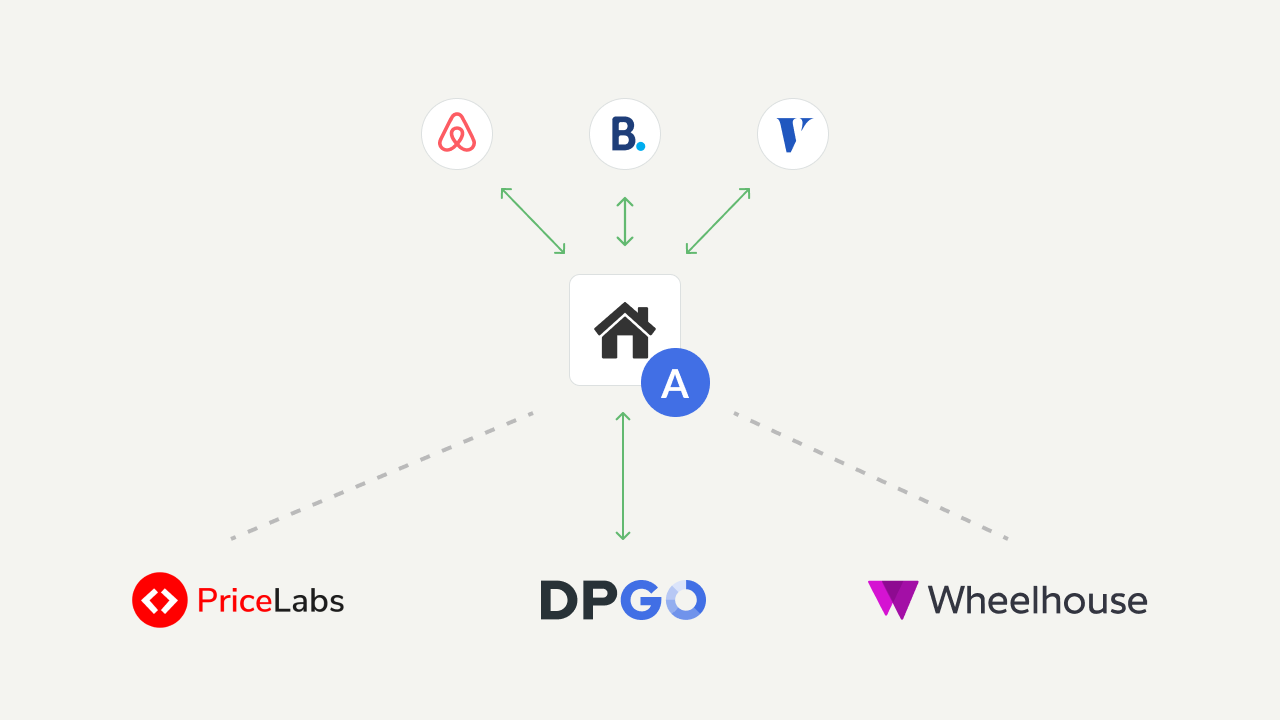 You can switch between the three dynamic pricing tools for the same property. For example, you manage property B via DPGO and switch to PriceLabs. PriceLabs' rates will start applying right after you enable the tool on iGMS.

If you have any questions about iGMS' integration with Wheelhouse, please address them via email or Live Chat when logged in to your iGMS account. You are also welcome to join our weekly product webinars to learn more about iGMS' functionality and how to use it to your benefit.