Whether you are a professional property manager or an independent vacation rental host, iGMS is here to help you put your short-term rental business on autopilot. We've created iGMS with hosts like you in mind and, being vacation rental managers, we know exactly what it's like to manage multiple properties across multiple booking platforms.
What can iGMS do for you?
Optimize your daily routine and reduce your daily workload by 44% in the first month.
Grow your revenue by at least 18%.
Help you stress less about keeping everything organized in one place. iGMS is a turn-key solution for everything, whether it's guest communication, cleaning management, or key exchange.
You will have full control over your properties listed across multiple popular vacation rental platforms. We support native, deep integration with Airbnb, Vrbo, and Booking.com, as well as offer iCal support for various OTAs. You can also manage your direct bookings directly through iGMS.
How can iGMS do it for you?
As a turn-key solution for property management, iGMS has a set of multiple core features that makes your life easier as a host. The features that we offer include:
iGMS Calendars
Multi-calendar
Let's start with your properties' and listings' rates and availability. With iGMS's core feature called the Multi-Calendar, you can set the pricing and date availability from a single interface, eliminating the need to constantly switch between the platforms.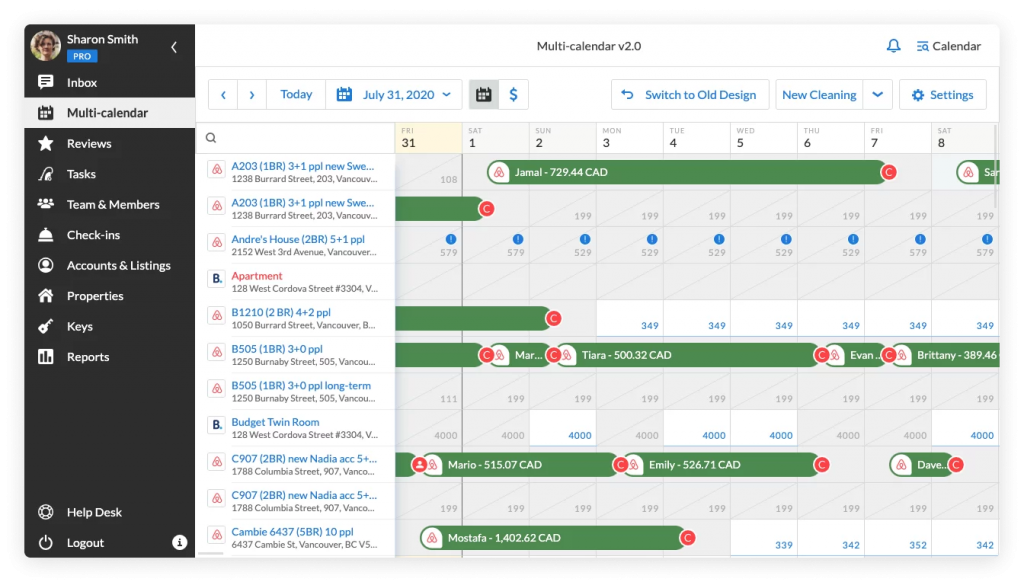 Single Property Calendar
Within the Multi-Calendar, you can also find the Single Property Calendar which gives you a monthly or yearly view of your reservations with some general information about the property. You can also switch between channels in this mode, and make channel-specific pricing and availability changes.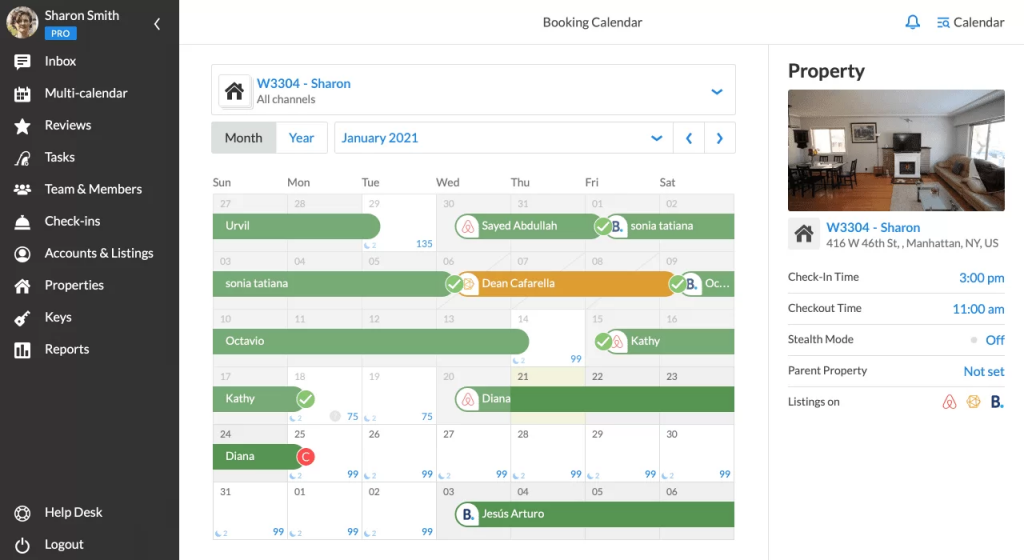 iGMS Inbox is a hub for all your guest communication whether it's coming from a booking platform or a direct booking channel.
Inbox and Automation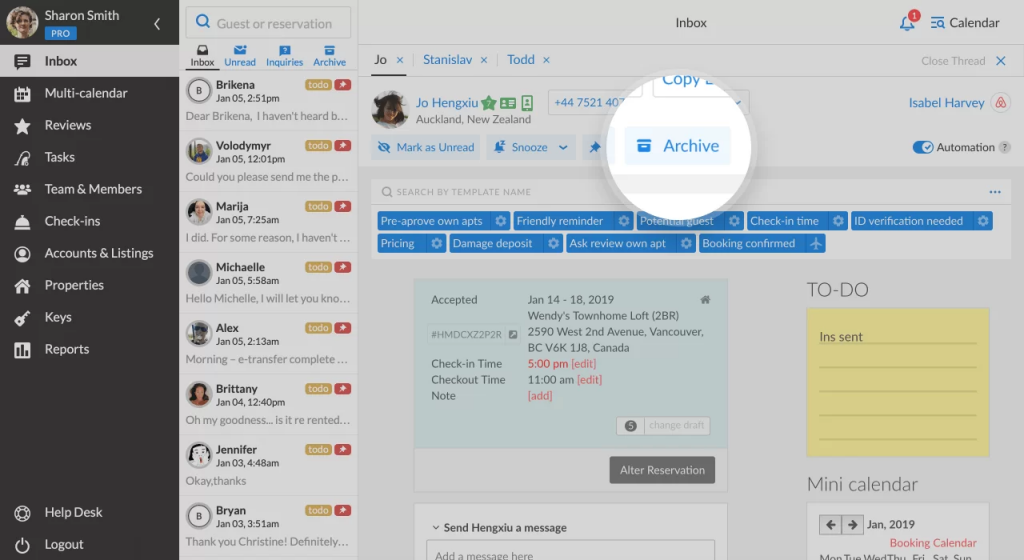 With our other Inbox features you can:
Cleaning and Task Management
With our small and customizable cleaning management system, you will have full control over all cleaning tasks and handymen visits.
To make it even easier for you, we also have the auto-assignment feature for tasks. The system will be doing the daunting work of assigning cleaners to properties for you.
Team Management
With iGMS you do not have to manage everything on your own.
Our flexible Team Management system offers 8 different roles for all possible tasks and needs, including cleaners and property owners.
We also have our Agent Assignment feature, which is a performance tracking tool for your guest support agents. With this feature, you can rest assured that all of your incoming communication from platforms will not go unanswered.
For team members who are on the go, we also have a simple mobile application that supports the same set of features as a desktop. You can find it on Google Play and the App Store.
Reporting
iGMS is also well-known for its extensive and detailed reporting system.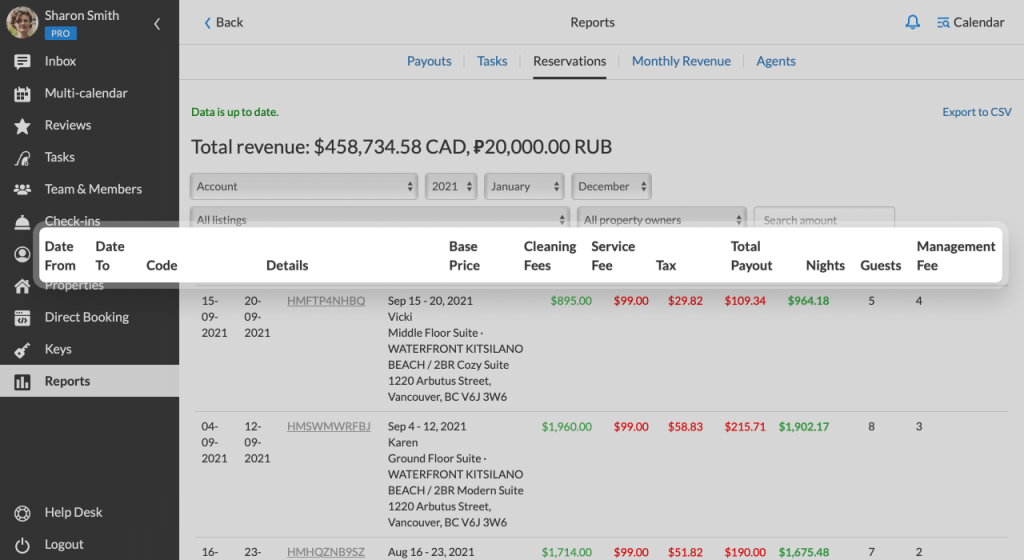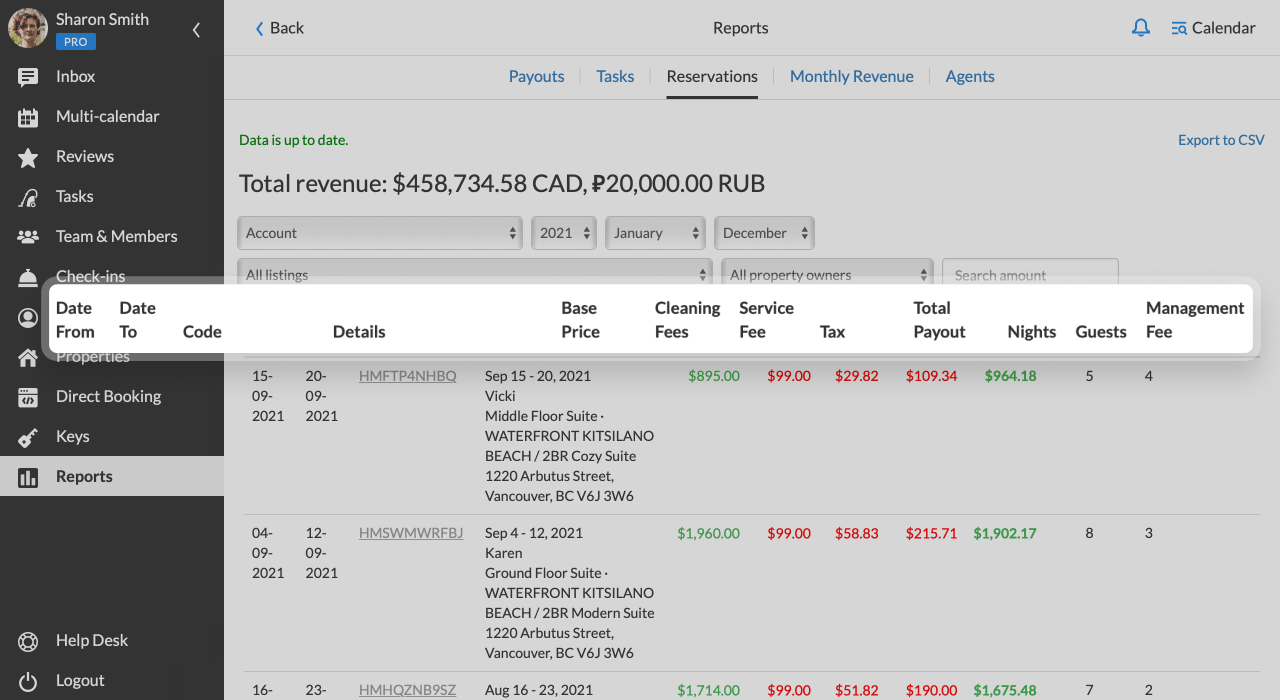 We create reports about your cleaning crew performance, a detailed reservations report, as well as your revenue overview.
Direct Booking and Payment Gateway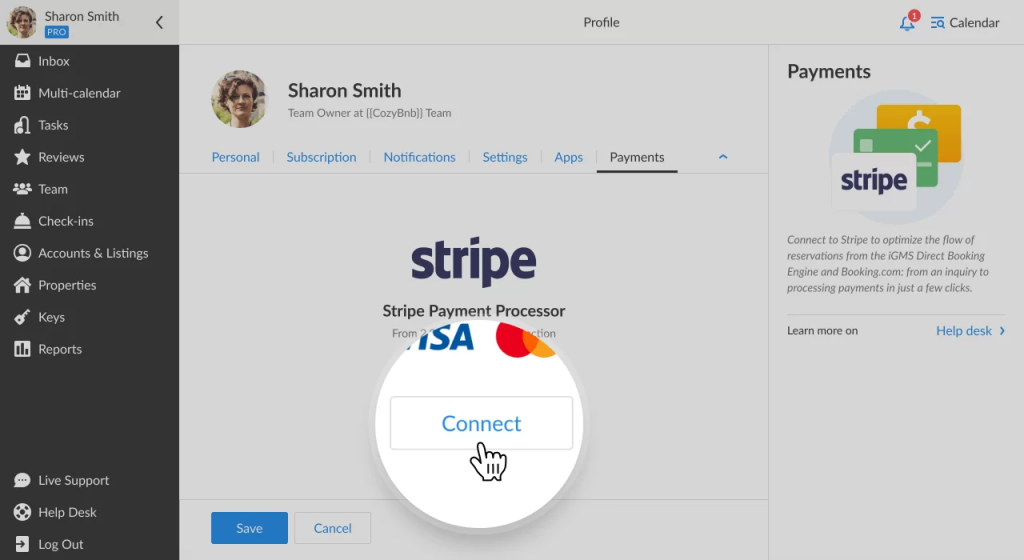 As a host these days, you should not be limited to only receiving reservations from booking platforms . With iGMS, you can manage all of your direct Bookings straight from the Multi-Calendar. Thanks to our Stripe integration, you can work with direct bookings bypassing any additional fees and earning more.
Pricing Management Tools and Airbnb Ranking Boost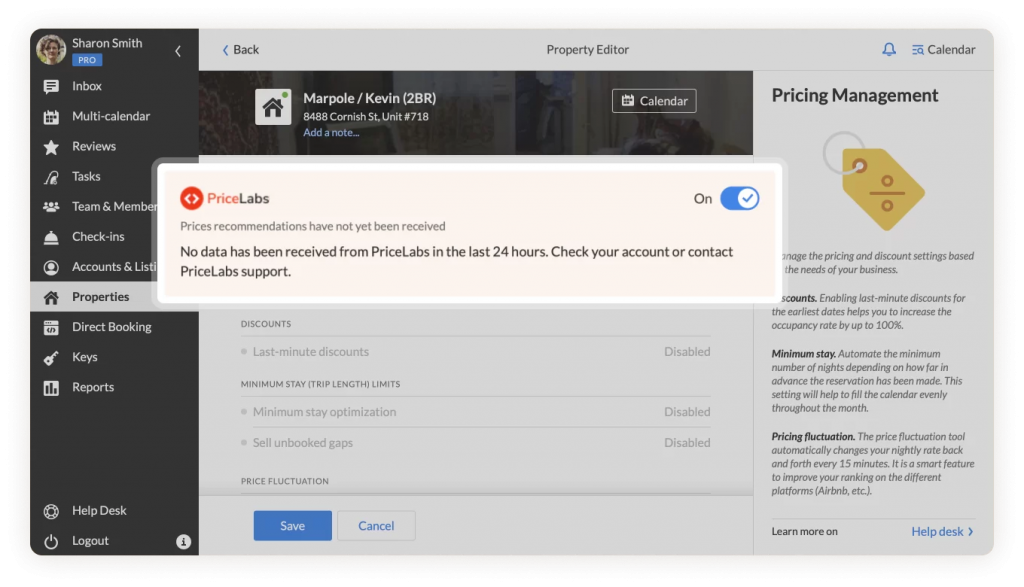 The integration with smart pricing tools, such as PriceLabs, makes it easier to implement pricing strategies and rates for your short-term rentals. Use this tool together with the iGMS Stealth Mode feature to make sure that the Airbnb algorithm treats your listing as a new one every day.
Using Stealth Mode you will be able to boost your Airbnb ranking significantly!

Website Builder

The iGMS Website Builder allows you to create a bookable website in under 2 minutes. With it's help, you can create one or multiple websites and generate direct bookings, which will all be synced with your iGMS calendar and connected to booking platforms — Booking.com, Vrbo, Airbnb, iCals.


Will you help me to get started?
During your free trial, our Customer Experience team is available 24 hours a day on weekdays in chat with a click of a button.

On top of that, we hold weekly webinars with a full overview of the iGMS functionality with a live Q&A session at the end.
Are you ready to get started? Create your iGMS account for free today.